Used car buying: What you need to know
Cars can quickly burn holes in our pockets, which is why a brand new shiny set of wheels isn't always the answer when it comes to buying a motor. Have you instead considered investing in a used car?
With the correct checks, research, and knowing what to ask when buying a used car, second-hand vehicles can often prove to be a cost-effective and safer option.
To bring you peace of mind for the road ahead, we have put together this comprehensive used car buying guide so that you can buy with your head (not your heart) and drive away with confidence.
Tips to consider before buying a used car
After your mortgage or rent, your car is likely to be your next biggest outgoing. Purchasing a car can blow a huge cavity in your budget if you don't map your finances out correctly.
You will need to accurately work out the monthly costs of running your car and the most suitable method for financing it – this could be a personal loan, finance agreement or the old-fashioned, high-risk simplicity of 'cash in hand'.
The value of most cars depreciates between 50% and 60% in the first three years of ownership. Luckily, determining a used car's value has never been easier.
Whether you're buying from a dealership, a private seller, or trading in your current vehicle, there are many expert and up-to-date car valuation sites to ensure you don't pay over the odds.
Questions to ask before buying a used car
If you inspect the car carefully and take the time to dig up its history, you'll quickly gauge if there is something wrong that could come back to haunt you down the line. By visiting this Government website, you can quickly ascertain the MOT status and mileage history of any car, just by entering the make and registration number into the search box.
Exercising a moment to retrieve this information will reduce your chances of buying a car that has undergone major repairs and provide awareness of any advisory notices such as threadbare tyres and minor leaks in the exhaust, as well as any mileage discrepancies known as 'car clocking'. Best of all, this service is free of charge.
Even though it is beneficial to use this online tool, you should also ask the seller to present a full-service history to align the vehicle's condition to the seller's remarks. Don't be afraid to ask for any proof of paperwork or receipts in addition to the service book contents – this will prove that the owner paid for the work and give you a verified timeframe when it was completed.
You can also discover if the current owner owes any money on the car. Although a full HPI check isn't free of charge, it is another process that warrants your time and effort to help you avoid being stung by any outstanding debt.
Last but certainly not least, you will need to take the car for a thorough test drive. Do the engine or brakes elicit any unusual noises? Is the steering responsive? This is the only way you will get a feel for the car and is even more critical when purchasing a second-hand motor.
Don't pass up your golden opportunity to make sure everything is in sound working order and that the car delivers on both practicality and reliability.
Where to buy a used car
The greatest advantage of buying a used car online is the time-efficiency it offers by negating back-and-forth dialogue and allowing you to complete the relevant paperwork at home. Along with convenience, it comes without the intimidation influence of a dealership or the pressure of needing to haggle to land yourself the best deal possible.
Under UK law, if you buy a car remotely (online or over the phone), you're covered by the Consumer Contracts Regulations. This brings guarantees on the information you're provided and gives you 14 days to change your mind from when the vehicle is delivered to your door.
If you are a stickler for pristine bodywork, then your only choice is to view the car in-person – preferably in daylight when it's dry so you can clearly see any scratches and physically inspect it before going ahead with the transaction. Similarly, if you see yourself as a shrewd negotiator, then you may see it as the perfect opening to score yourself a great motor at an even better price.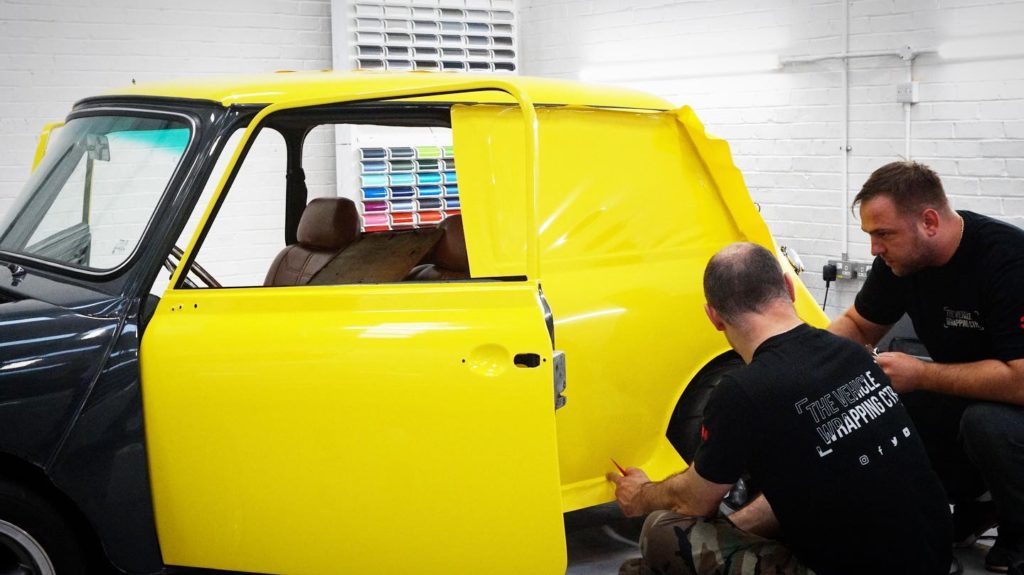 Where is the best place to buy a used car?
If you're buying privately, the buck lies with you when it comes to spotting potential problems outlined earlier in this used car guide. Ideally, you should meet at the seller's property so that you know where to locate them, should there be any issues with the car once the sale has been agreed.
Naturally, there is more risk attached if you opt to engage with a private seller as you won't have the same consumer rights or protection that benefit you when buying from a dealer.
Whether it's an approved main dealership or an independent dealer or trader (essentially any business that sells cars), you should target an established firm with a positive reputation.
Bigger businesses will have access to greater resources and aftersales support to ensure your used car is given a rigorous checkup before handing over the vehicle, but their increased overhead expenses will result in a higher price.
What you need to consider with insurance and security
Legally you should arrange insurance before driving home in your new car. You can prepare for this eventuality by obtaining a quote beforehand – all you need to do then is head online or make a phone call to accept it when you're happy to sign on the bottom line.
Car immobilisers have been compulsory on all vehicles made since 1998 – their purpose is to stop the car from starting if the incorrect key is used. Unfortunately, there is a high probability that your second-hand car may have been altered somehow and the immobiliser is no longer present.
There is a range of immobiliser and car tracking products that you can have professionally installed to heighten the security of your used vehicle. By making your car as secure as possible from the fitting of an alarm system to installing a vehicle tracker, you can both lower your insurance premium and prevent your used car from being stolen in the future.
Tips For Transforming Your Used Car
Breathe new life into your vehicle through one of the following renovation tips:
Vinyl Wrapping – This is where the vehicle is partially or fully covered with a vinyl film to give it a fresh colour change or eye-catching design. This procedure can also be used to provide protection to your vehicle.
Deep Clean – When your used car is in need of some love, care and attention, a little elbow grease and commitment to detail can soon restore that old shine. Shampoo both the carpet and upholstery, and scrub those hard-to-reach nooks and crannies – don't forget to remove the seat cushions when it comes to vacuuming all those crumbs and dust that may have accrued over the years.
A Used Car Checklist
Tyres. Your used car will only drive as smoothly as its tyres allow. Check the rubber condition for any uneven wear, along with the tread depth (tyres with less than 3mm of tread are on the verge of needing replacing).
Steering Wheel. If there are any strange vibrations or pulling to one side whilst you steer, this indicates a possible fault with the steering.
Engine. Check the oil dipstick, inside of the oil filler cap and listen out for an even rev. If you come across any brown sludge, you should immediately plan to look elsewhere as this indicates that the engine is damaged and will need significant repairs.
Gears. You should be able to move through the gears slickly without any grinding with the clutch fully on the floor. Any signs of stiffness may point towards a worn clutch.
Bodywork. Check for corrosion and any signs of damage on the bodywork, as well as the underside of the car.
Interior and Electronics. Never overlook this part of the car-buying journey. Check the dash (for mileage and warning lights), test the A/C and heater are in working order, and if applicable, make sure you can ride home to your favourite songs with an all-singing, all-dancing stereo.
Test Drive. A test drive can make or break your decision around whether or not the car is right for you.
Documents. Full log book (V5C), service history and MOT certificate (latter is now accessible online). Finally, remember to tax and insure your vehicle before you use it on the road.
Buying a used car can be a minefield, but you can soon grab yourself a bargain (rather than an old banger) if you remain level-headed and ensure that it is fit for purpose, matches its description and is of sufficient quality.
Don't be afraid to walk away from a deal if at any point you experience the slightest hint of doubt. Never forget the old adage when it comes to buying a used car – 'if it sounds too good to be true, it probably is.'