How to prepare your car for a track day
A classic car track day or racing meet can be an excellent way to let your hair down and (legally) escape the speed limits of public roads, and with just a little preparation, you can make sure your vehicle is ready to be put through its paces.
In this track day guide, we'll look at some of the most important things to remember when preparing for a track day near you in your own car.
Routine service
Before heading to a racing car track day, always put your vehicle through a service. It's a good idea to do this periodically anyway, but especially when you know you're about to run your car close to its limits.
Your track day service should include:
Oil and filter change
Brake check
Suspension/powertrain check
Interior check (look for loose panels and vibrations)
Fluid checks: hydraulics, radiator, oil and windscreen washers
Even a thorough service won't protect against things coming loose on the day, so invest in a versatile toolkit and some quick fixes like cable ties and duct tape, which can hold interior panels in place until you can make a more permanent repair.
Track day car insurance
A standard public road car insurance policy is unlikely to include cover for track days, and especially for competitive races.
Track day car insurance typically excludes third-party liability. To put that another way, track day insurance protects you against accidental damage, fire and theft to your car, but will not pay out to cover the cost of any damage you cause to another driver's vehicle.
It's worth checking the T&Cs of each track day before you attend, but in general, drivers are responsible for repairing their own vehicles, no matter who caused the damage.
How to get cheaper track day insurance
Knowing how to get cheaper track day car insurance can save you significantly, especially if you attend car track meets regularly.
There are a few things you can fall back on to negotiate a cheaper track day insurance premium:
Increase your voluntary excess
Prove your past track day experience (literally your track record!)
Stick to tracks with large run-off areas
It's pretty standard for track meet vehicles to be modified in some way, so this usually won't increase the insurance cost if you drive a track day with your own car.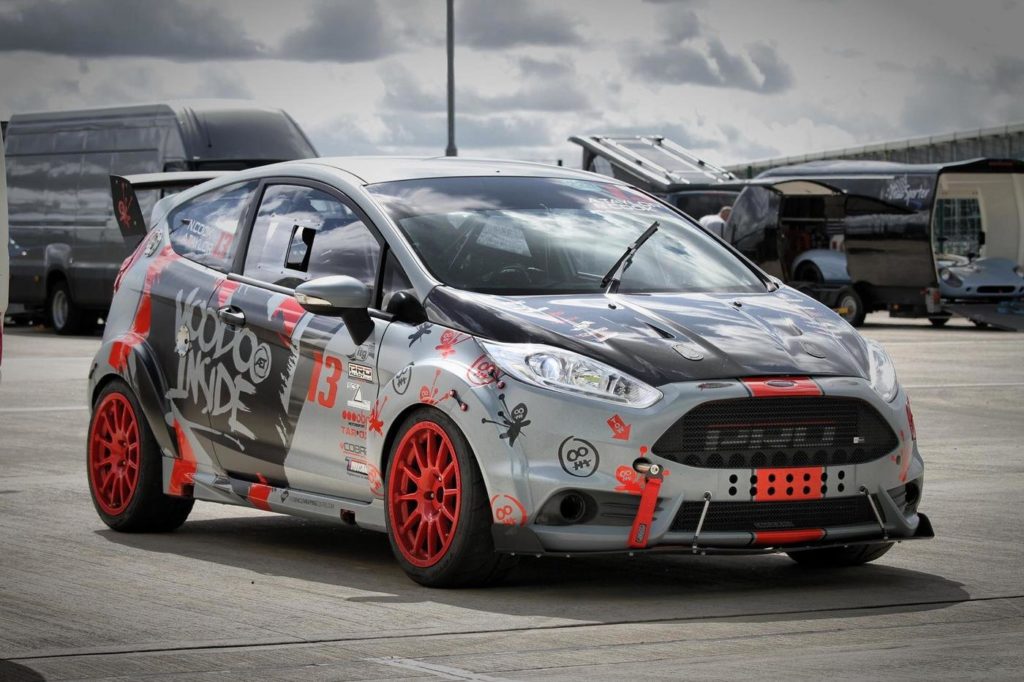 Track day car modifications
Speaking of modifications, there are some aesthetic changes you might want to make to your vehicle – and some that might be required for participation, such as displaying your entry number on your side panels.
Car wraps
Car wraps and graphics can give your vehicle a bespoke look in preparation for a track day, and vinyl wraps can be removed afterwards without damaging the paintwork underneath.
Whether you need to display an entry number, give your car team colours or add sponsorship decals to your bodywork, a custom vinyl vehicle wrap is the way to do it.
The Vehicle Wrapping Centre can work with professional racing drivers and amateurs alike, and we welcome enquiries about eye-catching and unique vehicle wrap designs.
Vehicle tinting
Vehicle tinting serves a surprisingly long list of purposes. The most obvious is to protect you against being dazzled by the sun while driving at speed, but there are other uses too:
Protect headlights and brake lights against chips from kicked-up grit and gravel
Reduce brightness of lights for a menacing and stealthy aesthetic
Protect windscreens and repel rain for a clearer view in poor weather conditions
The Vehicle Wrapping Centre has experience adding vehicle tinting films and can advise on a safe level of shading, as well as keeping your car road-legal for use away from the track.
Alloy wheels
Don't forget to make sure your alloy wheels match your vehicle's race day livery. The Vehicle Wrapping Centre offers a number of ways to make this happen:
Alloy wheel powder coating
Diamond cut alloy wheels
Alloy wheel wraps (suitable for the flat surfaces on the alloys)
Custom design alloys
Alloy wheel ceramic coatings (protect from dirt, debris, and UV exposure)
All of these can help you to make your car look more professional, so if you're entering competitive track days, you can make sure your alloy wheels are putting their best face forward.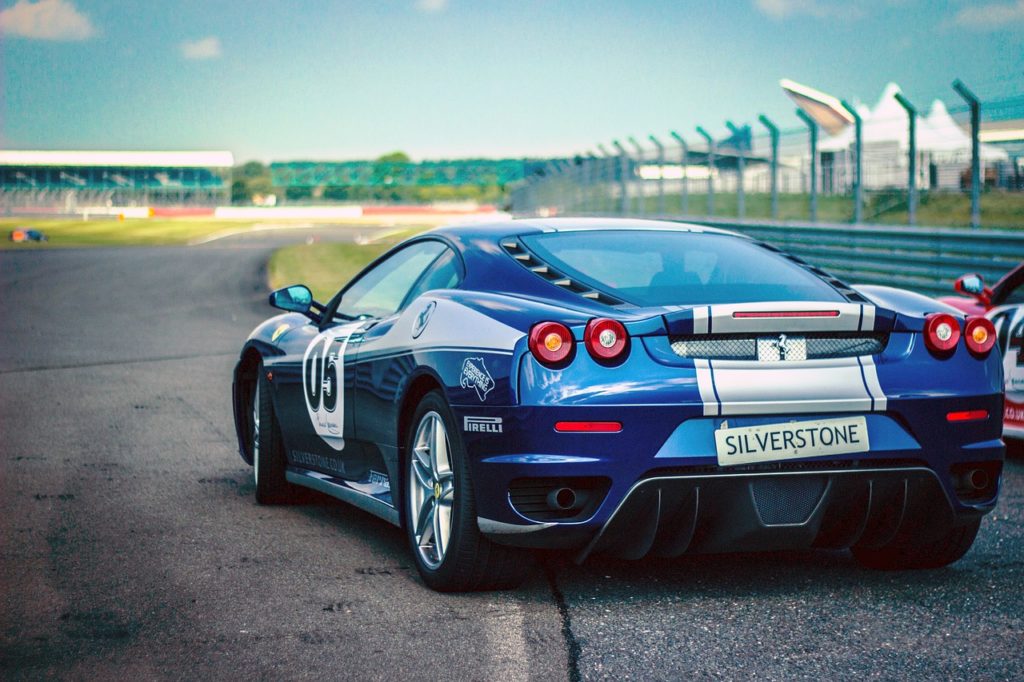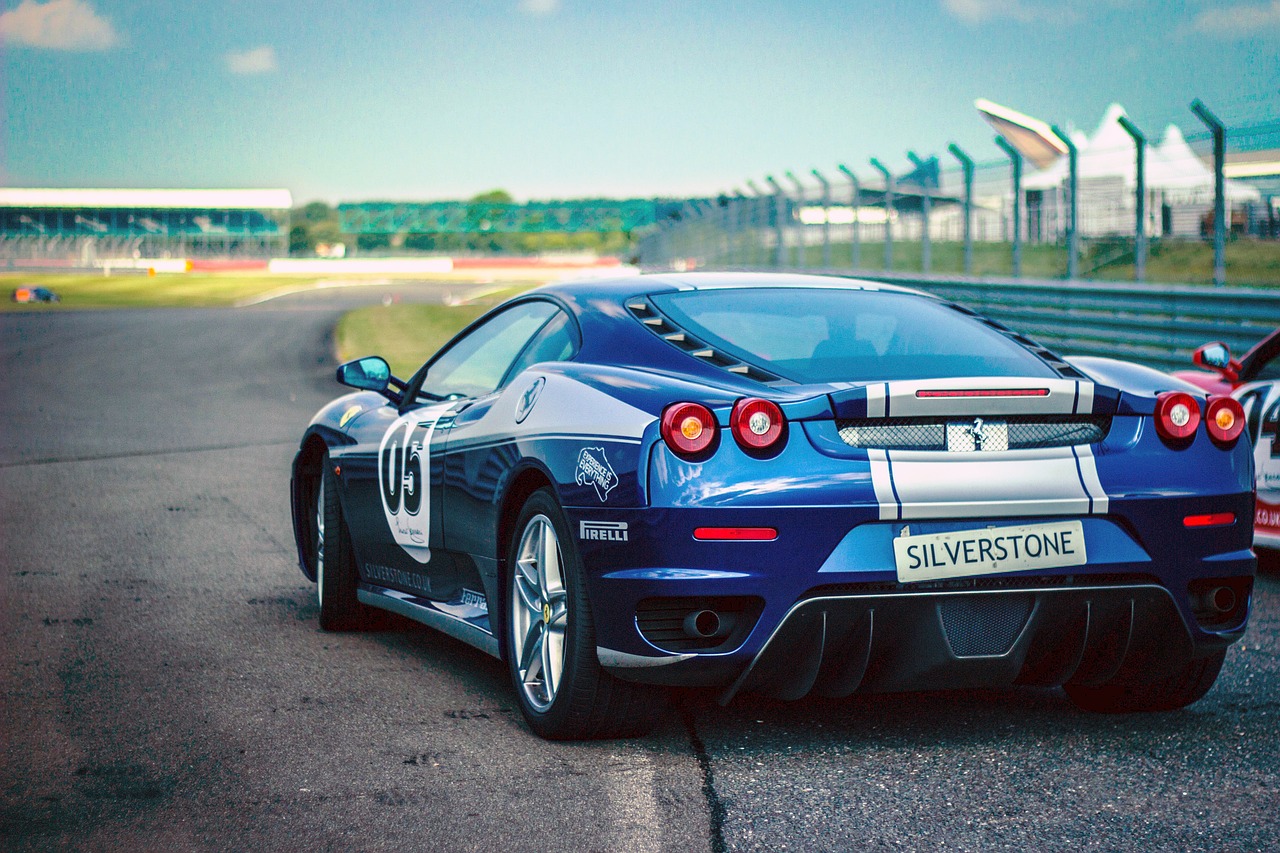 How to book a track day
Once your car is dressed in its finest and tuned up for maximum performance, all that's left is to book entry into a local track day with your own car.
Circuits tend to offer track days with your own car, as well as experience days where you take the wheel of a sports car or even a retired Formula One racecar.
Always check the T&Cs to make sure you're qualified to enter, any minimum insurance requirements and other mandatory conditions, and contact the circuit direct if you have any questions or want to book your place.
Track days near me with my own car
The Vehicle Wrapping Centre is located in Leeds on Gelderd Road, and we can add team livery, sponsorship decals and competitor detailing to privately owned cars ahead of track days taking place anywhere, but especially in the surrounding Yorkshire area.
Yorkshire has a great history of motor racing, and there are several local circuits that offer track days for different types of vehicles:
Harewood Hill
Experience a track day with a difference at Harewood Hill in the Wharfe Valley, just ten miles from the centre of Leeds.
Harewood Hill is the UK's infamous hill climb course, with practice days throughout the year if you want to put your vehicle through its paces.
To get there, head towards Harewood House. The postcode is LS17 9LA or if you use the what3words app, the hill's location is a very appropriate 'admit.uncle.piston'.
Elvington Airfield
Just six miles south-east of York, you'll find Elvington Airfield, an old Ministry of Defence facility now used for track days and Guinness World Records attempts.
Elvington hosts regular test days for cars and bikes, with booking via Straightliners Events, who can give you more information about the rules for each event.
From York, take the A1079 east then Elvington Lane, before turning on to Halifax Way. The airfield's postcode is YO41 4AU and its what3words are 'contained.drives.racing'.
Croft Circuit
Croft Circuit in Dalton-on-Tees, near Darlington, is one of North Yorkshire's busiest circuits, with frequent track days for cars and bikes.
Head to the Croft Circuit Events Calendar page for the full upcoming schedule, and click on the name of the organising company for more details about the dates you're interested in booking.
Drive to Croft Circuit via the A1(M) from either the north or the south – the postcode for your satnav is DL2 2PL and the what3words are 'fluffed.surfaces.because'.