At The Vehicle Wrapping Ctr, we offer a range of alloy wheel services to enhance the look of your vehicle and repair any damage you may have picked up on the roads.
So, if you're searching for alloy wheel services in Leeds and Yorkshire, whether you are looking for alloy repairs, alloy powder coating or custom design alloys, we can provide you with a tailored price.
Alloy wheels are made from an alloy of aluminium or magnesium and make a huge difference to the appearance of any car, you want them to look their best and understandably so. Perhaps your new wrap colour has made you think they also need a make-over or perhaps they have just seen better days, fortunately here at The Vehicle Wrapping Ctr. we are able to offer a range of alloy repair, alloy refurbishment and alloy powder-coating services to bring your wheels back to looking their best.
Our workshop is equipped with specialist vehicle ramps and the tools required to safely remove and refit your alloy wheels meaning you do not need to worry about removing your wheels or tyres, simply drop the car off with us, we will do the rest.
Our Alloy Wheel Services.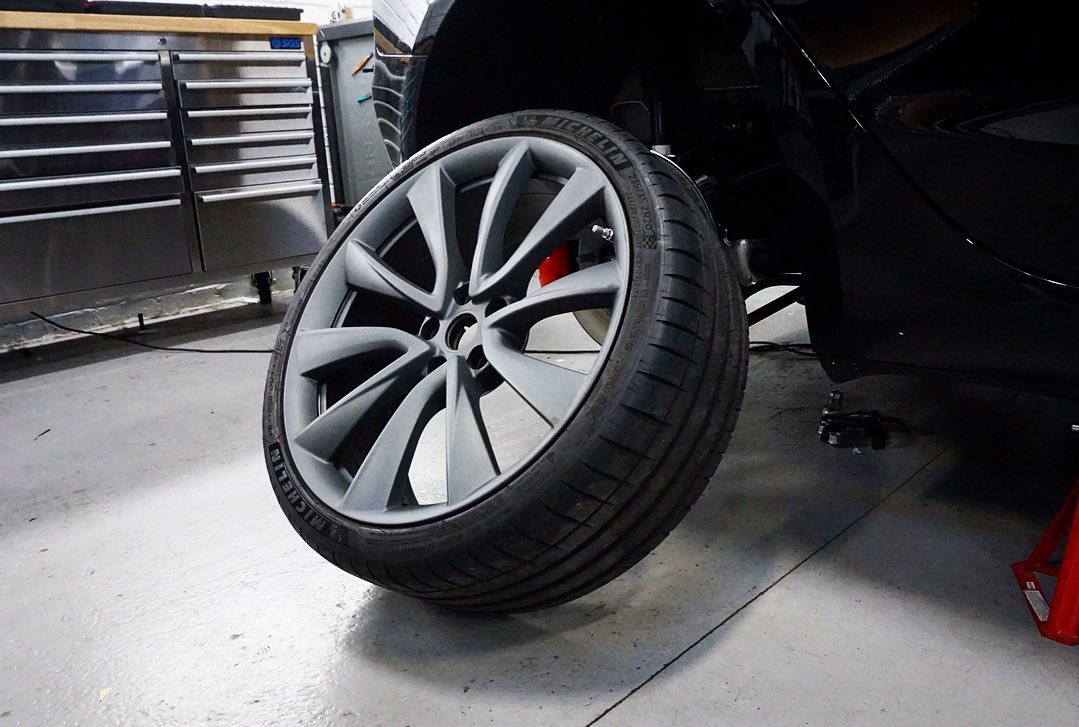 Alloy Repairs.
Whether your Alloy Wheels are curbed, buckled or corroded we offer a range of services to bring them back to their best. Alloy wheel scuffs can be repaired by carefully sanding and filling the damaged area before finishing them in a colour to match or completely new look.
---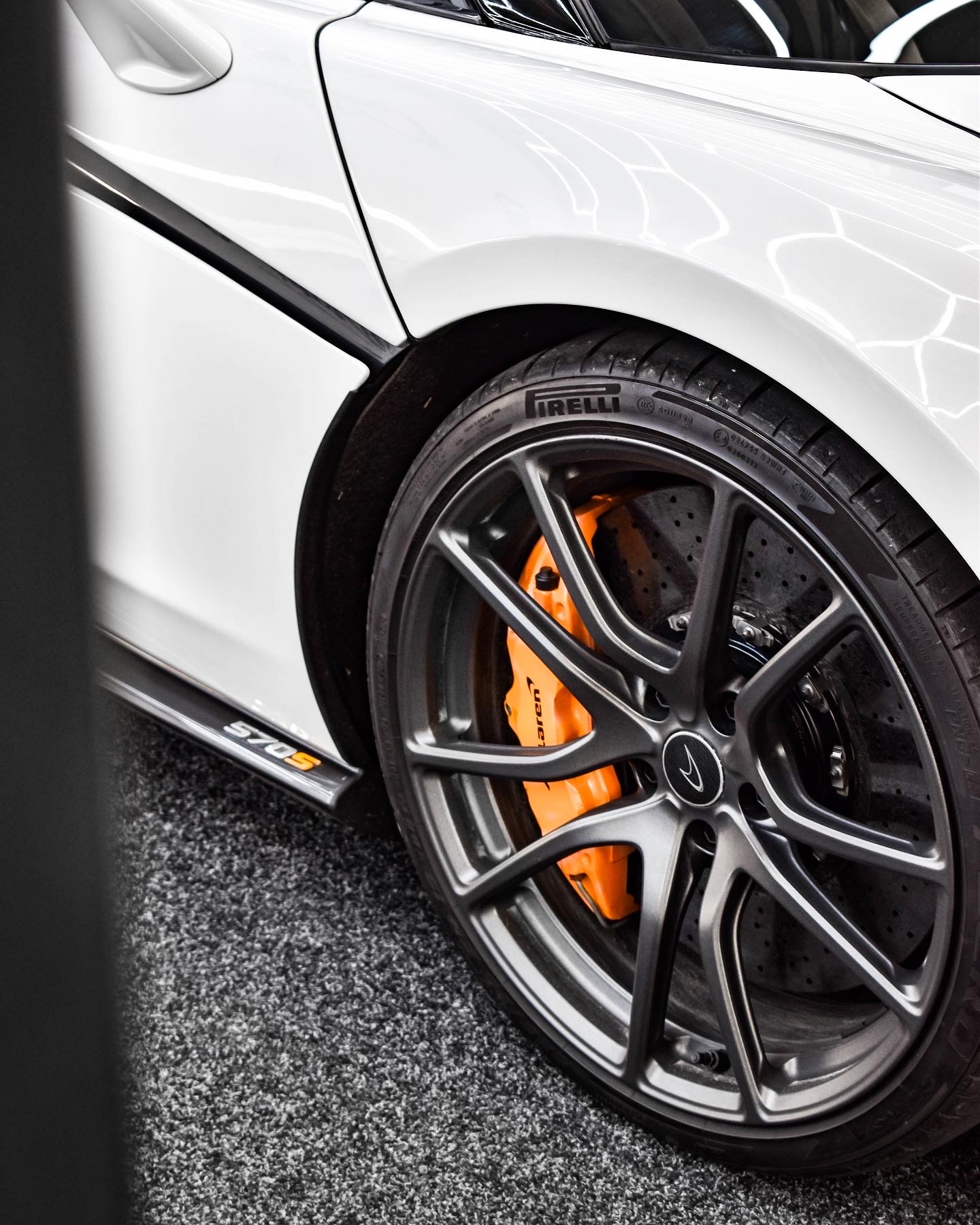 Alloy Powder Coating.
Our alloy wheel powder coating process uses advanced technology to create a more durable finish than simply painting. Every single wheel receiving this process is fully stripped back to the bare alloy and refurbished before the coating is applied.
---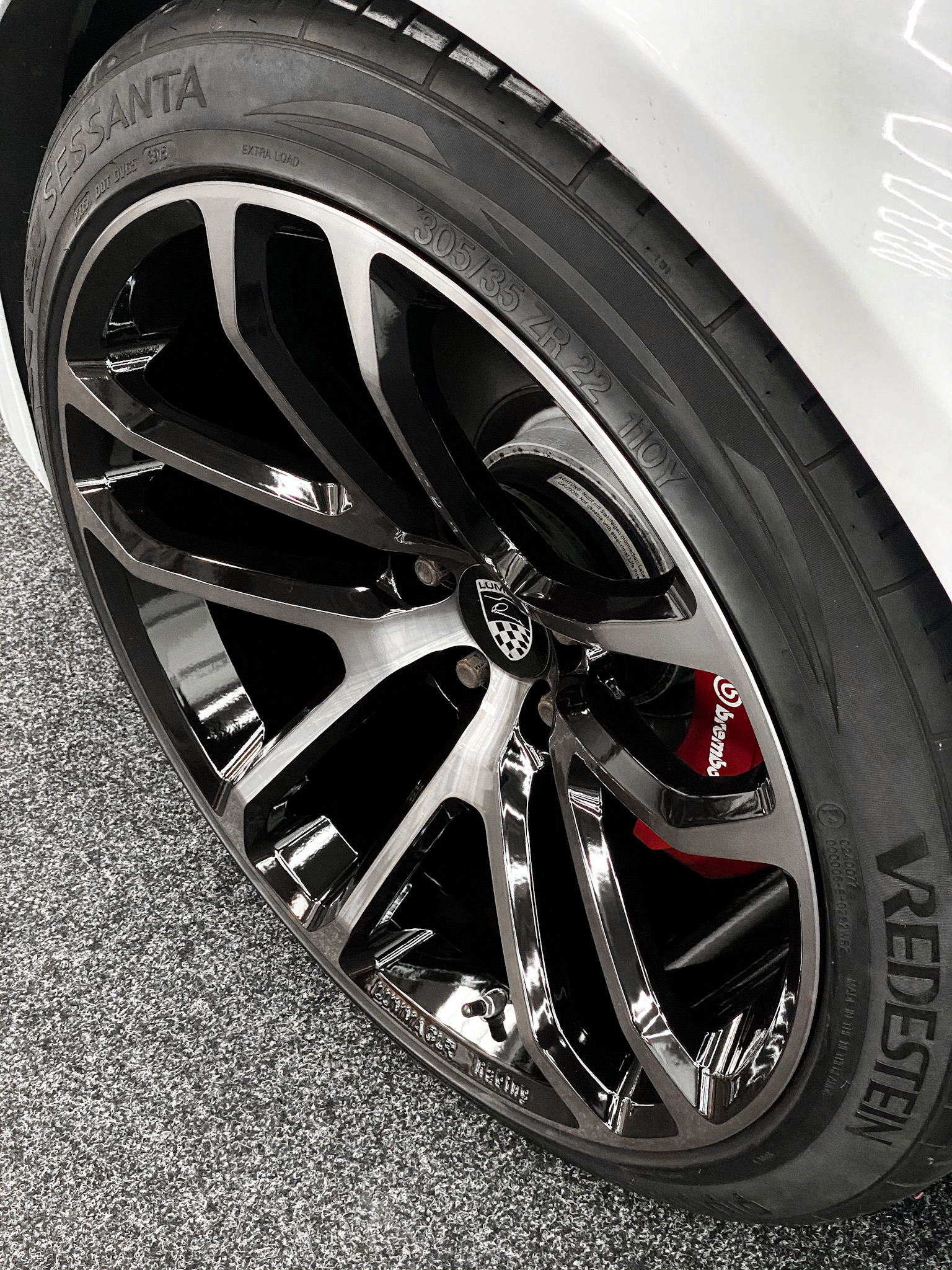 Diamond Cut Alloys.
Diamond cut alloys are a great way of mixing finishes on your alloy wheels. This process involves using specialist lathe equipment to remove a thin layer of alloy from the wheel. Diamond cutting can only be done a number of times as this process will eventually remove too much alloy.
---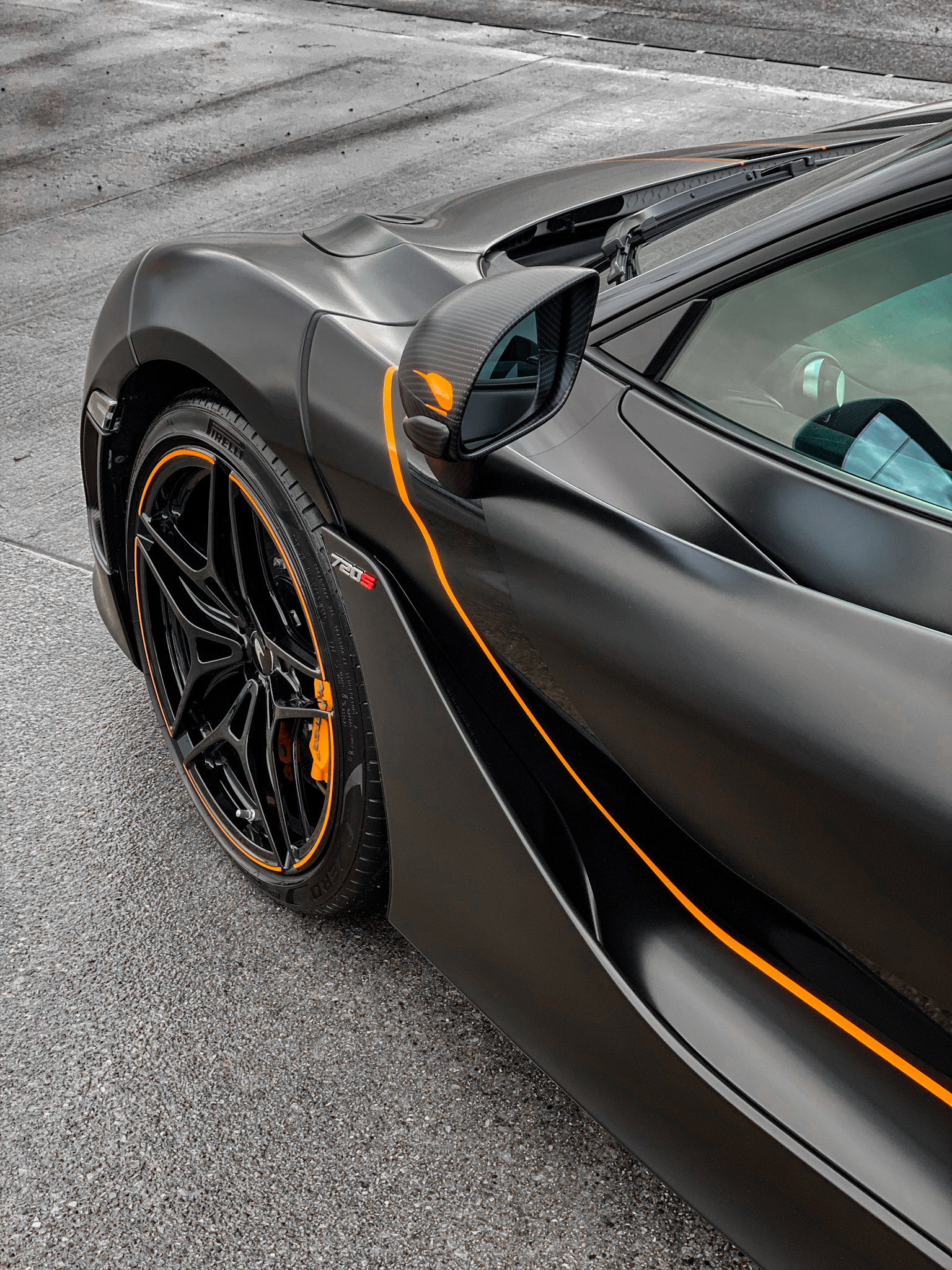 Custom Design Alloys.
A custom Alloy Wheel design can take the look your vehicle to the next level. Our in-house team of designers can help you visualise any design before we implement the look using the best suited method.
---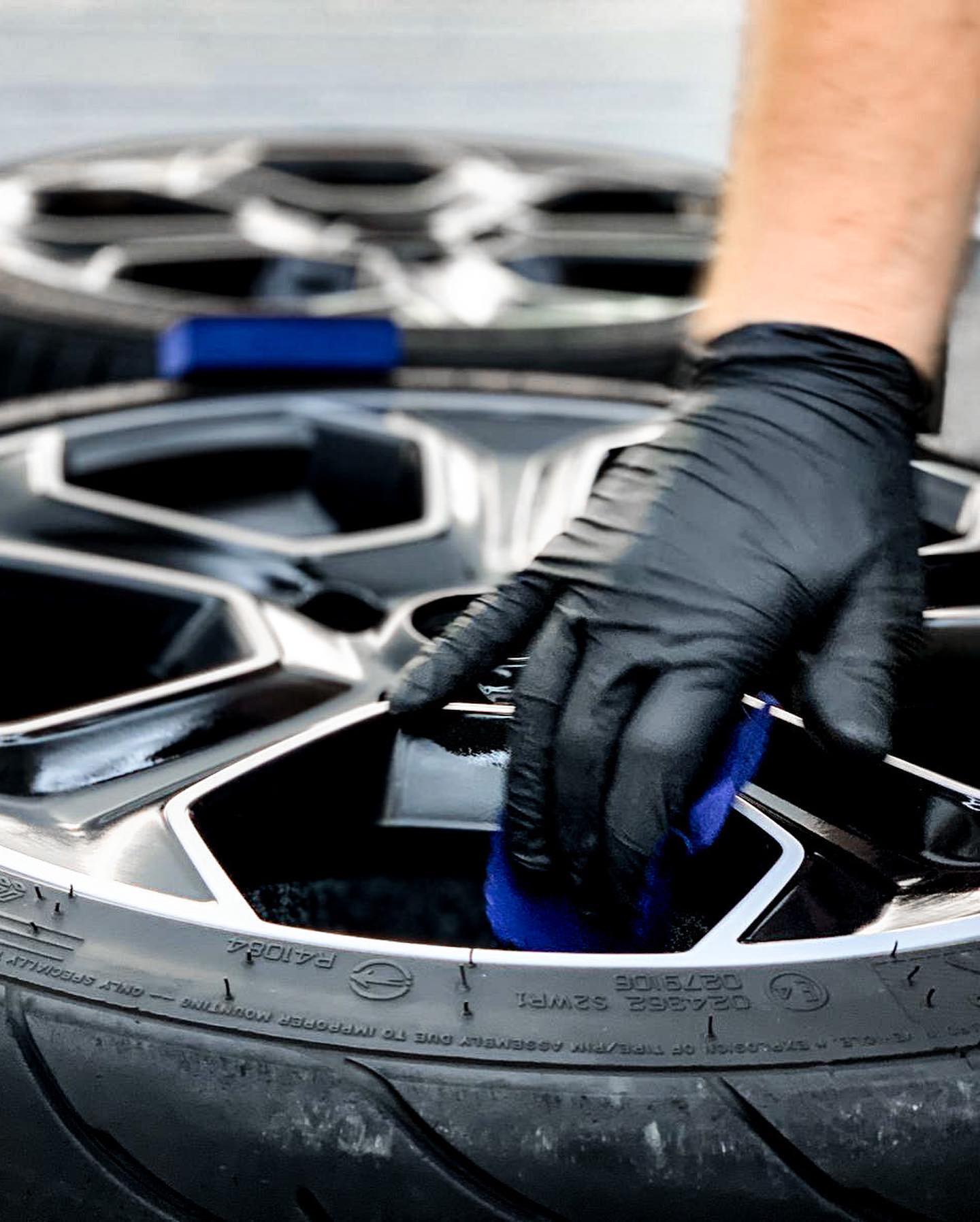 Alloy WHeel ceramic Coatings.
A Ceramic Coating will protect the painted surfaces of your wheels from dirt, debris, chemical etching & UV damage. This coating chemically bonds to surface creating a hydrophobic surface making them easier to clean.
---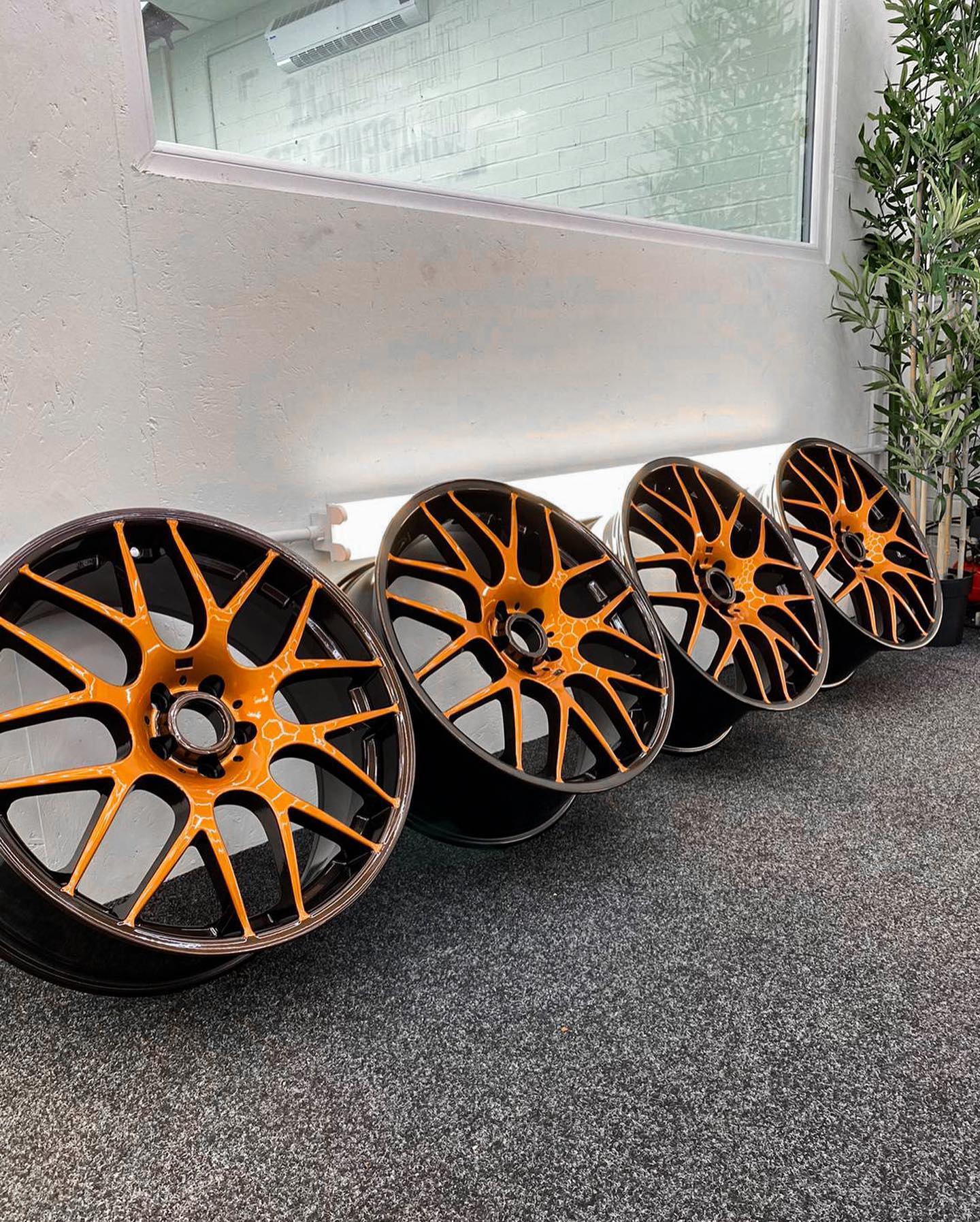 Alloy WHeel wraps.
Alloy Wheel wraps are a great cost effective way of adding some personality to your wheels. This method has a number of limitations and only really lends its self to flat surfaces or faces of an alloy wheel.
---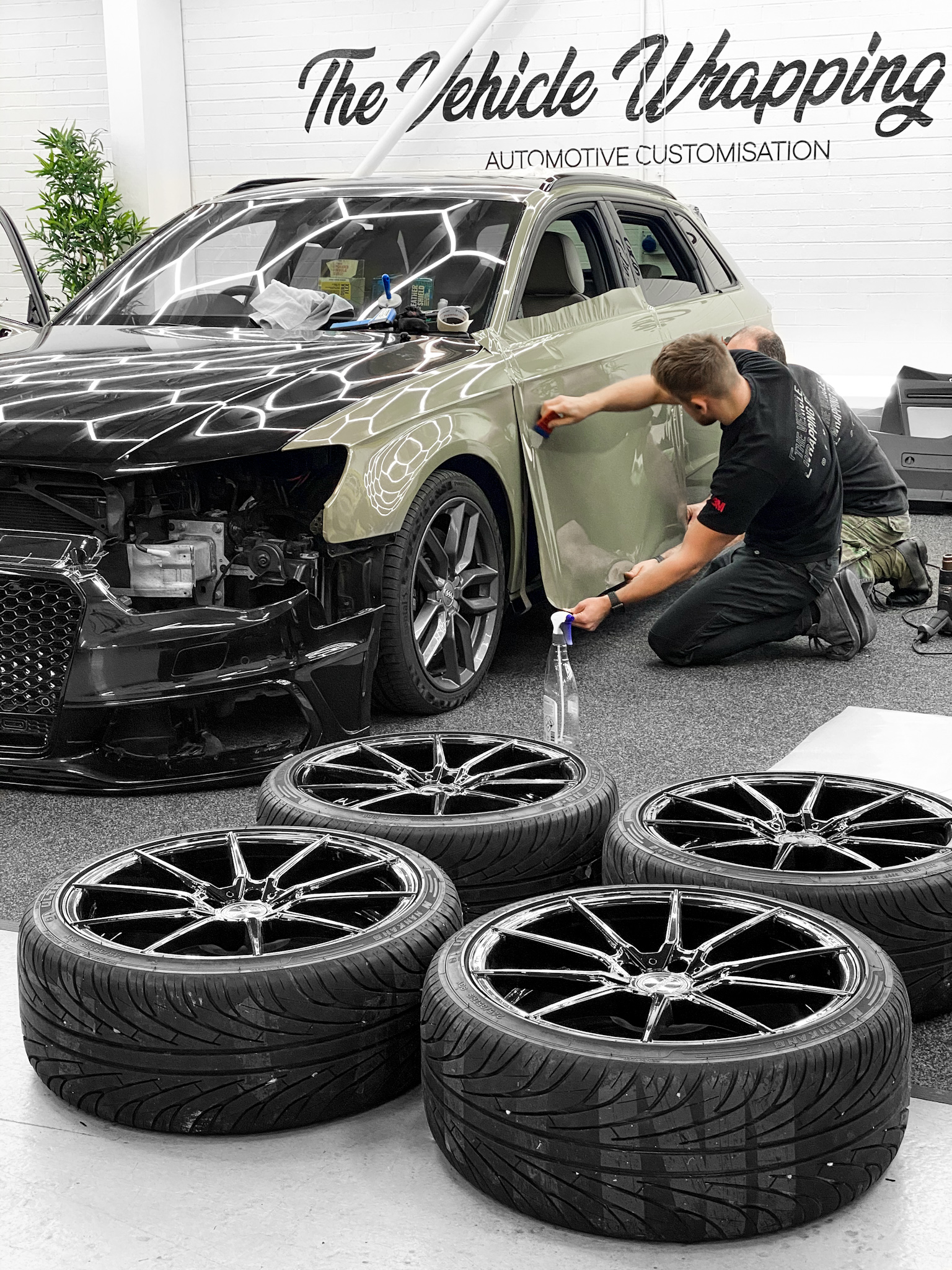 UPGRADES.
Are you going all out with you mods, need help with sourcing new wheels at a good price, let us know, not only have we contacts in the industry but we can also provide mock-ups visuals so you can see just what your vehicle would look like before committing to any purchase.
---
How much does it cost to repair alloy wheels?
Alloy wheel repairs vary in cost depending on the damage, get in touch to recieve a quote.
What are the most common types of alloy wheel damage?
The most common alloy wheel damage is scratches, scuffs and chips.
How long does it take to repair alloy wheels?
Alloy wheel repairs can vary in time as they depend on the alloy size, material, and extent of the damage, the average time to complete an alloy wheel repair 1-2 hours.
Like what you've read so far? You can get in touch using the form below. A member of our dedicated sales team will aim to get back to you via email or phone with a quote and booking options within 48 hours. To enable us to come back to you with a quick and accurate response we encourage you to attach a couple of photos of your vehicle alloys, this will quickly answer any questions we may have.