We are often asked what advantage there are with vehicle wrapping, a great advantage is the ability to quickly transform an area of a vehicle with out the long process of painting and your vehicle being off the road for days on end. Popular modifications include, roof wraps, spoilers, wing mirrors and sills. Whether its a digtially print, colour chnage film or our printed carbon fibre partial wraps are a great way of styling any vehicle.
Partial wraps are not limited by panels, they can be completely bespoke, like the Audi shown above with complete contrasting half wrap and stripe, you can create something completely unique just using a coloured film and your imagination.
Examples of Partial Wraps.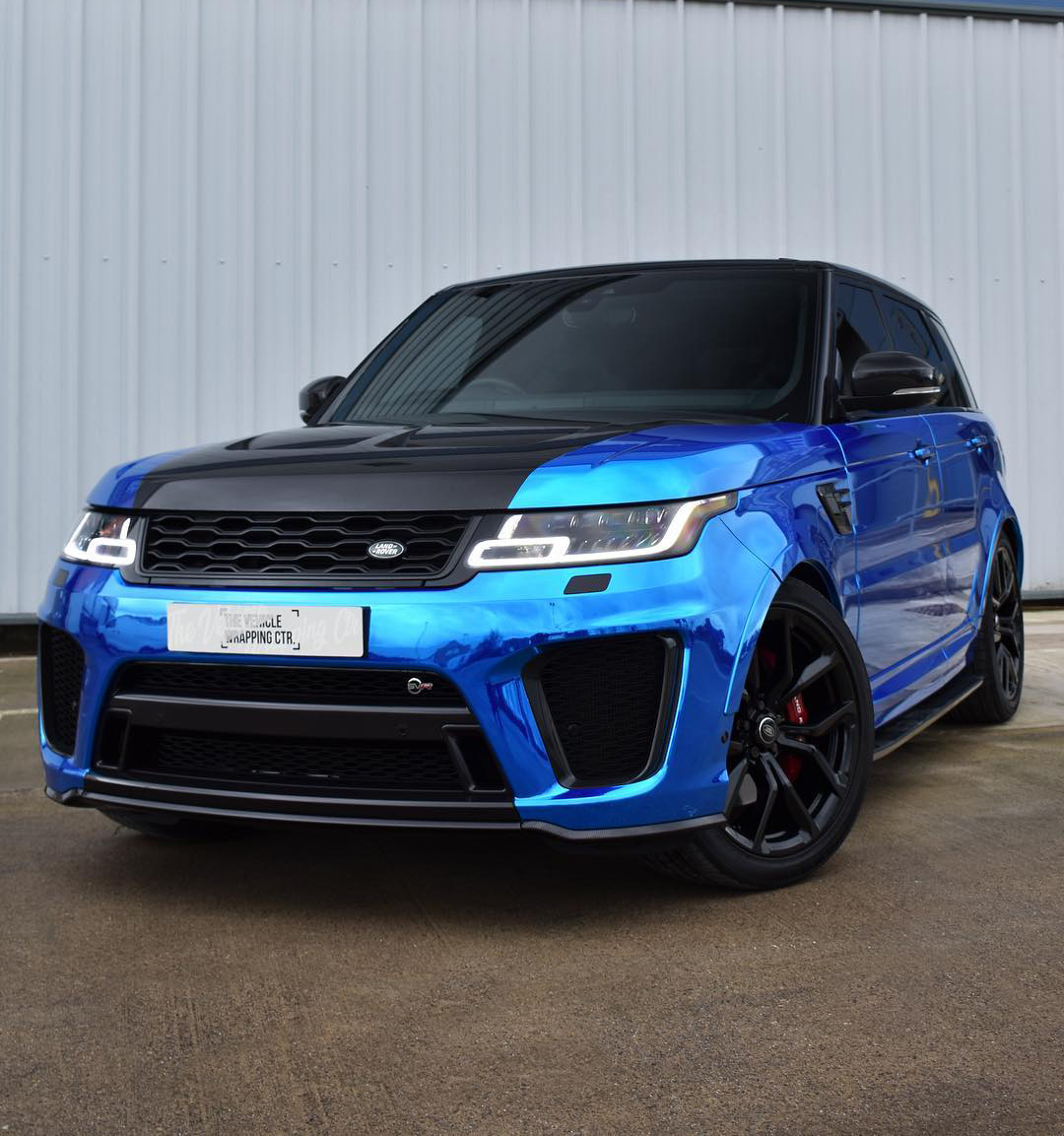 Roof OR Bonnet Wraps.
Contrasting roof and bonnet wraps are a very common wrap application for us here, ranging from Chilli Red for a Mini or Carbon Fibre on a Range Rover. We working with a number of local dealerships and there is rarely a week goes by that we don't complete at least 2 or 3 of these.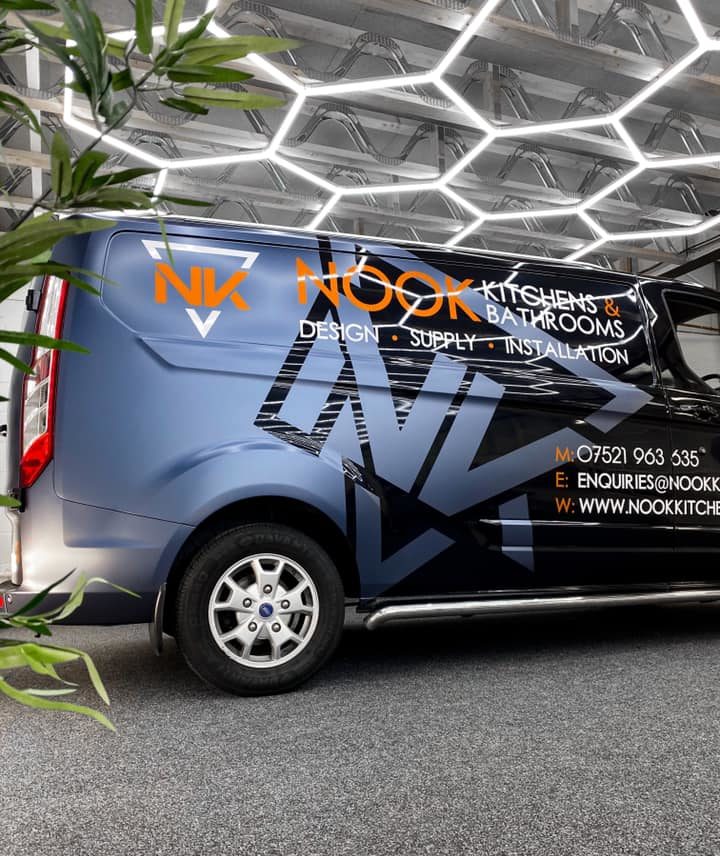 PArtial WRAP & GRAPHICS.
Commercial and personal vehicle can be transformed with a partial colour change wrap. Whether you want an individual look for your car or business this option always creates a unique, stylish look.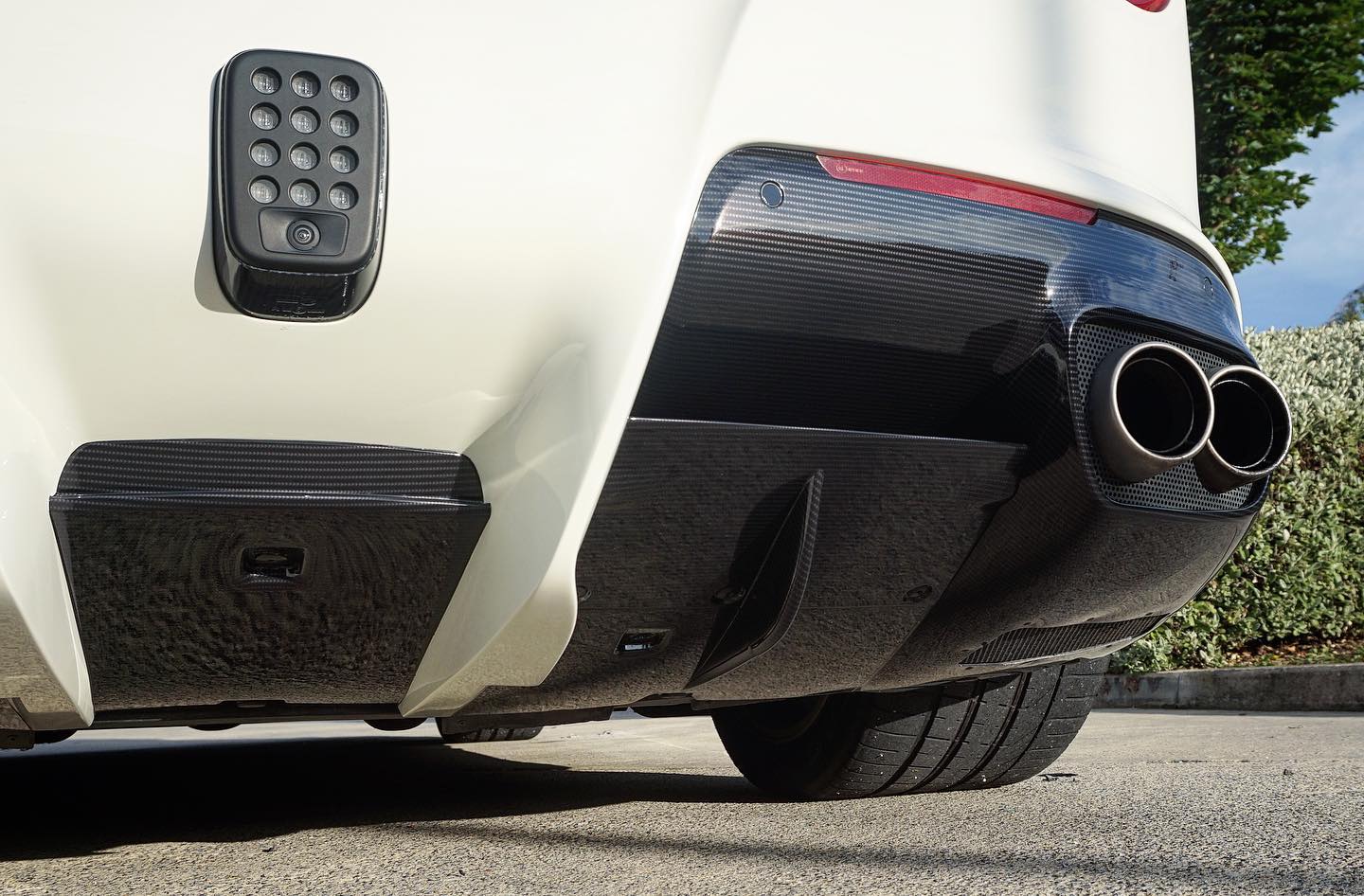 Carbon Fibre.
Our carbon fibre has proved hugely popular since its launch a few years ago, we many super car owners looking to upgrade their vehicles with splitters, diffusers, mirrors and side sills proving very popular in our twill weave gloss and satin/mate carbon fibre.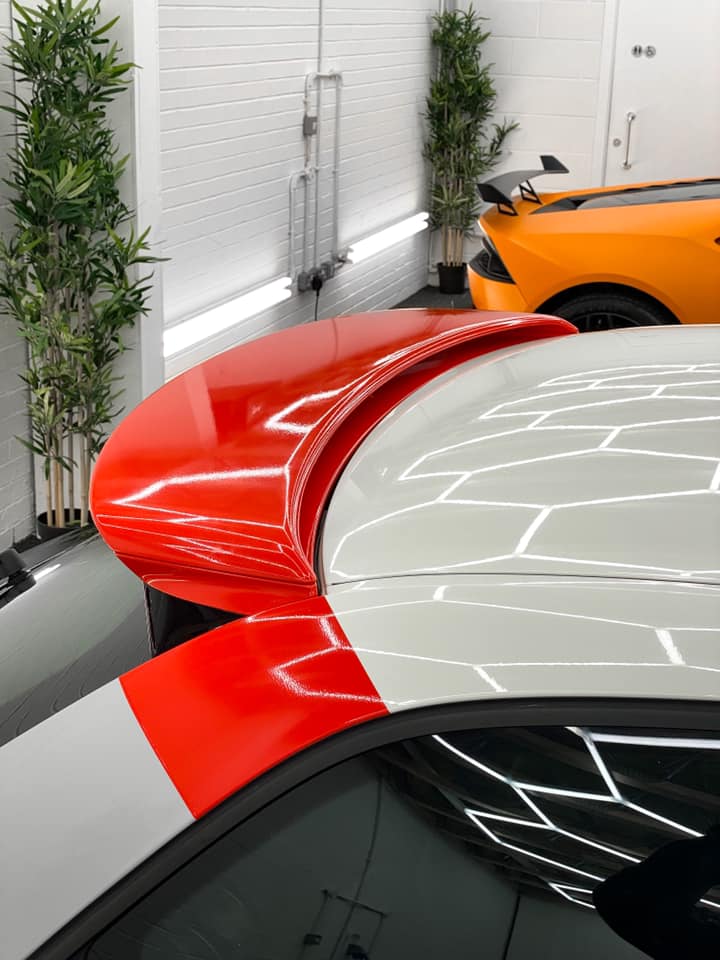 Spoilers, Splitters & Diffusers.
Pick an area on your car we can wrap it!
Perhaps you have purchased a new spoiler and what it to stand out, you have decided to create a custom livery for your ride or you just want some projection for the areas most at risk, we have options to suit all.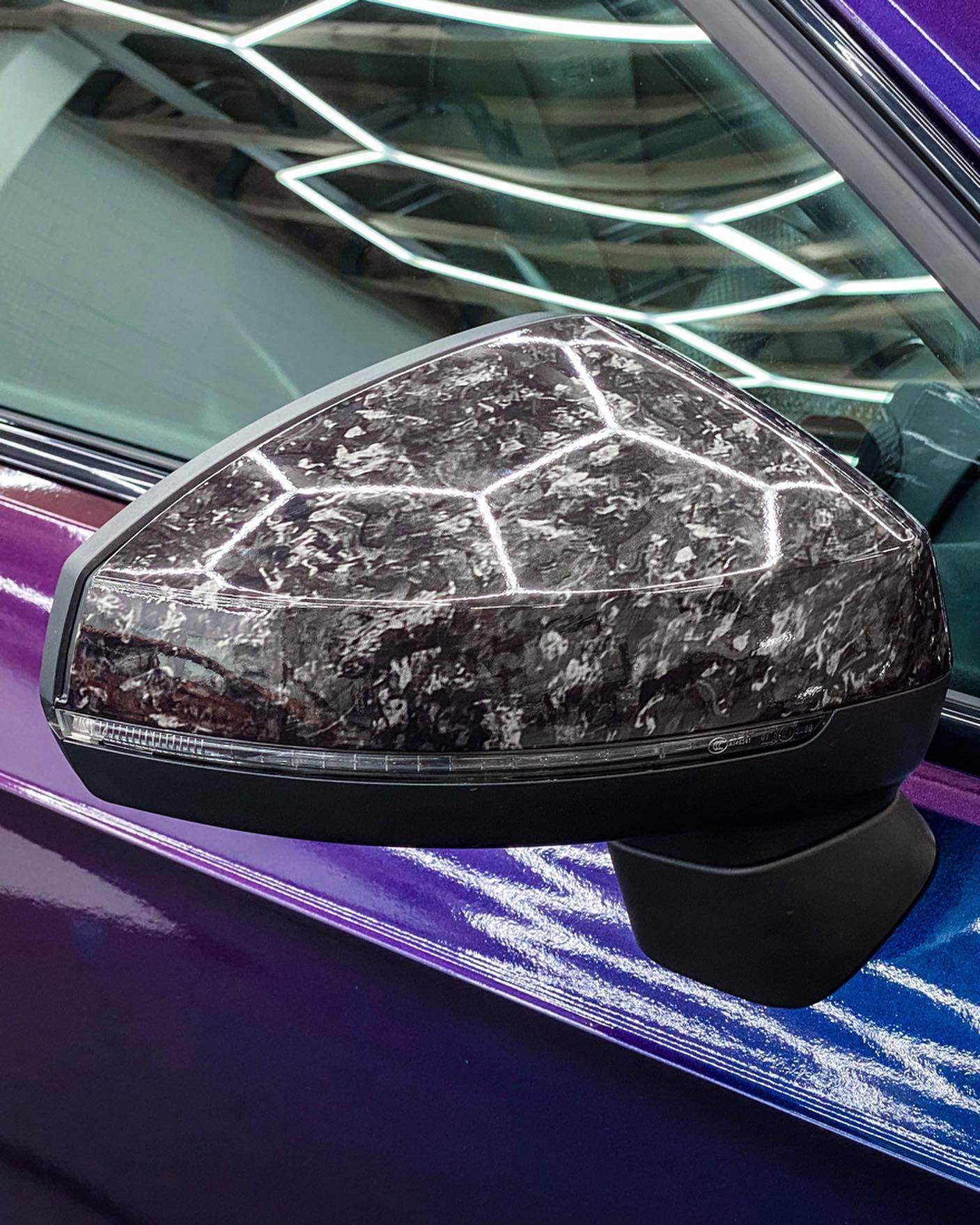 Wing Mirrors.
Details matter!
Wing mirrors wraps always help to add those all important details when styling a car. These are often partnered with whatever colour or finish you have chosen for your roof or other styling options you have picked.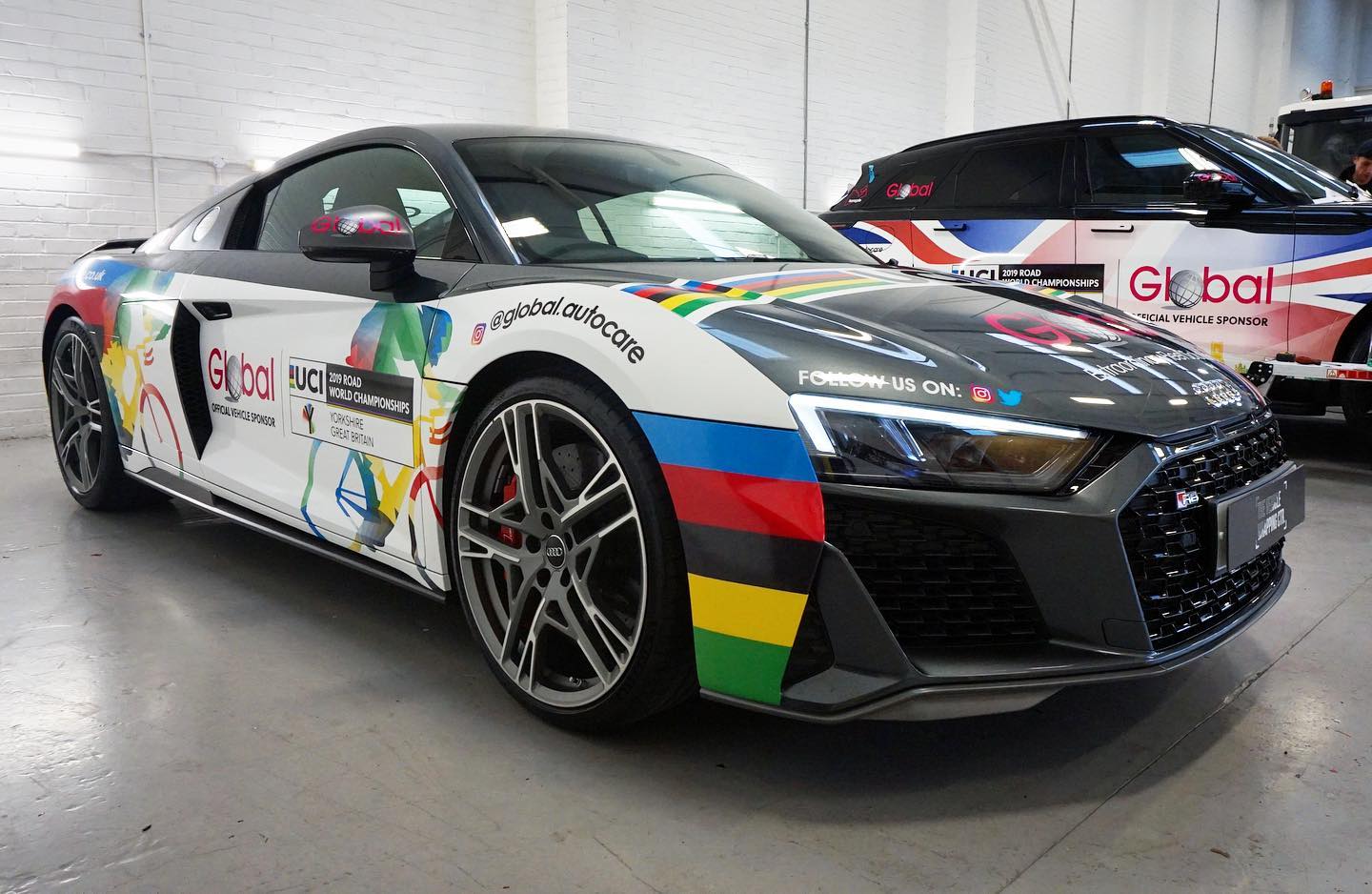 PArtial Prints.
As an advertisement or commercial branding project you cannot beat an impactful digitally printed part wrap to raise awareness for your brand while keeping costs low.
This option is also great for classic liveries like a a martini livery or gulf graphics.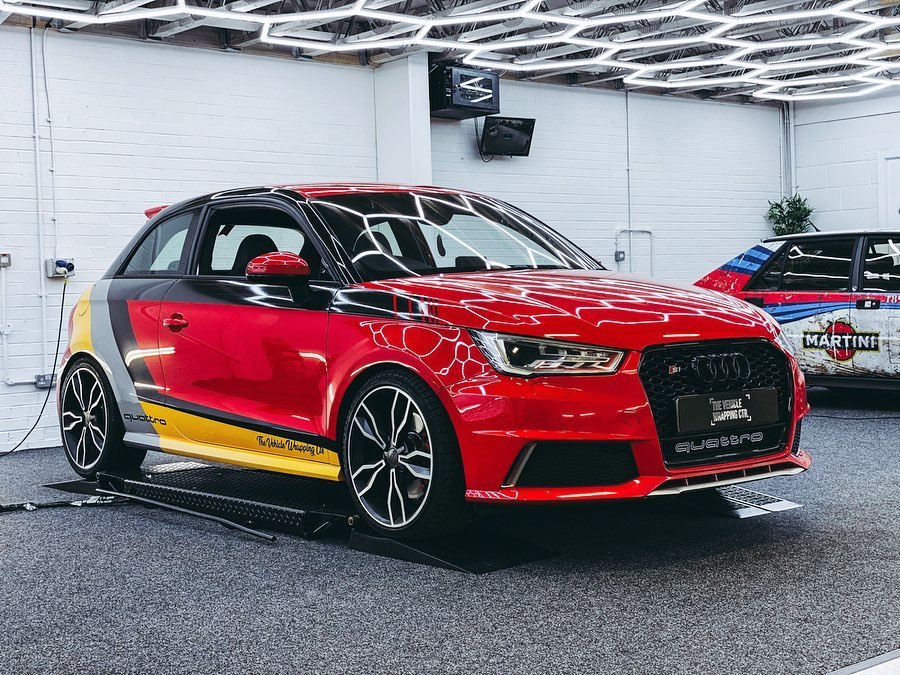 Bespoke.
Ultimately the only limitation when it comes to partial wraps, graphics and details is your imagination. If the surface you want to wrap is of a good quality gloss or smooth finish then we can apply a bespoke design or colour change film to create any look you desire!
Ferrari FF

Gloss Carbon Fibre Diffuser

Mclaren 720s

Full Matte Carbon Fibre Mirror & Stalk

IMG_5945

Audi A1

Audi Sport Inspired Livery

Ferrari F12 Berlinetta

Matte Carbon Fibre – Rear Diffuser

Aston Martin Vantage

Contrasting Gloss Black Bonnet Wrap

Porsche 911

Weathered Martini Graphics

Range Rover Sport

Gloss Carbon Fibre Side Skirts

House of Chelsea

Ford Transit – Digitally Printed Part Wrap

Mini One

Union Jack Printed Roof Wrap

Audi A3

Gloss Forged Carbon Rear Diffusers

Fiat 500 Abrath

Gloss Red Wing Mirror Wrap

Mclaren 720s

Full Matte Carbon Fibre Rear Diffuser

Audi A3

Gloss Black Half Wrap

Demolition Servcies

Excavator Rear End Part Wrap

Ford Fiesta

Gloss Black Roof & Mirrors

Audi R8

Global Autocare Printed Part Wrap

Range Rover Sport

Gloss Black Top Half Wrap