Our industry-trained and experienced team are fortunate to work on a huge range of vehicles at The Vehicle Wrapping Ctr.
We wrap vehicles from cars and vans to busses, planes, and anything in between. Whatever the vehicle, we are passionate about delivering the highest standard of finish and we back up this commitment with a generous warranty that is tailored to each project, putting you, the customer, first.
From personal car and bike wraps to commercial fleets and vehicle branding, we offer our clients a variety of services from full-colour change and printed vehicle wraps to vinyl detailing and partial wraps, including roof wraps, wing mirrors and more.
Take a look at our core vehicle wrapping services below as well as a range of other automotive styling & protection services we offer.
HOW MUCH DOES A WRAP COST?
The price for a full wrap depends on several factors; the vehicle and its condition, the wrap type, and the time it will take to fit professionally. To give you an idea of cost: An exterior vehicle wrap for a medium-sized car, in a standard colour finish, would cost from approximately £1,600 plus VAT, depending on the selected film and coverage. A digitally printed exterior vehicle wrap would cost from approximately £1850 plus VAT — inclusive of design costs. An exterior colour change wrap for a Ford Transit Custom would cost from approximately £1980 plus VAT. A digitally printed exterior vehicle wrap would cost from £2,350 plus VAT — inclusive of design costs. Motorbike wraps can vary in coverage, design and size and therefore we always quote as per design. Although we use much less vinyl, some bike manufacturers' styling can significantly increase the time it takes to apply the wrap. To give some indication, a colour change for a standard set of fairings, including tanks, mudguards, seat surround and side panels, would cost from £550 plus VAT.
Paint Enhancement & Protection.
As well as our comprehensive vehicle wrapping services, we also offer a host of paintwork enhancements and vehicle protection services to revive and shield your vehicle's paintwork for road debris and stone chips.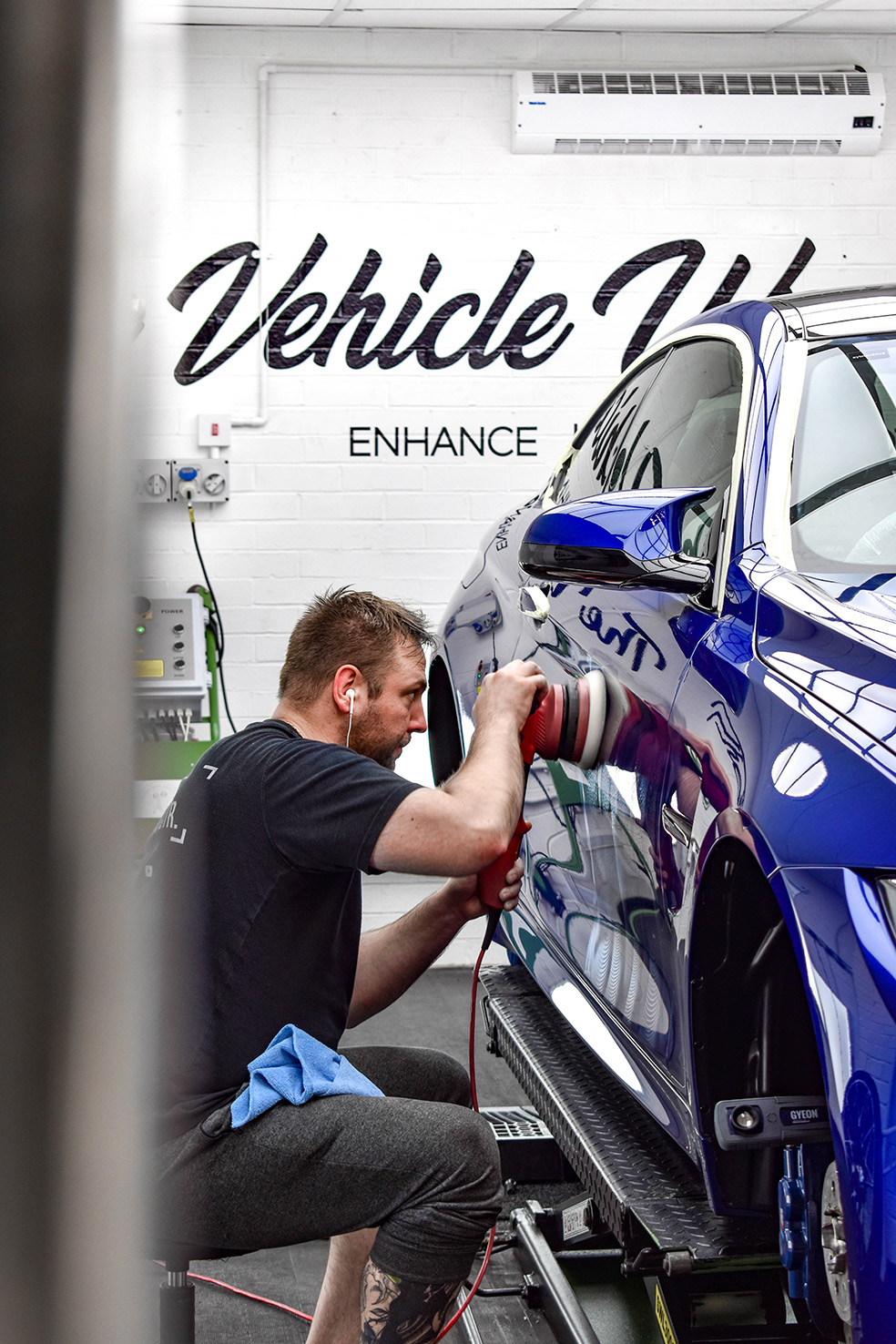 As an automotive styling company the presentation of vehicles is at the for-front of everything that we do. Automotive detailing goes hand in hand with vehicle wrapping and paint protection applications and with out meticulous preparation and correct knowledge in this area the quality of work you receive will always fall short.
---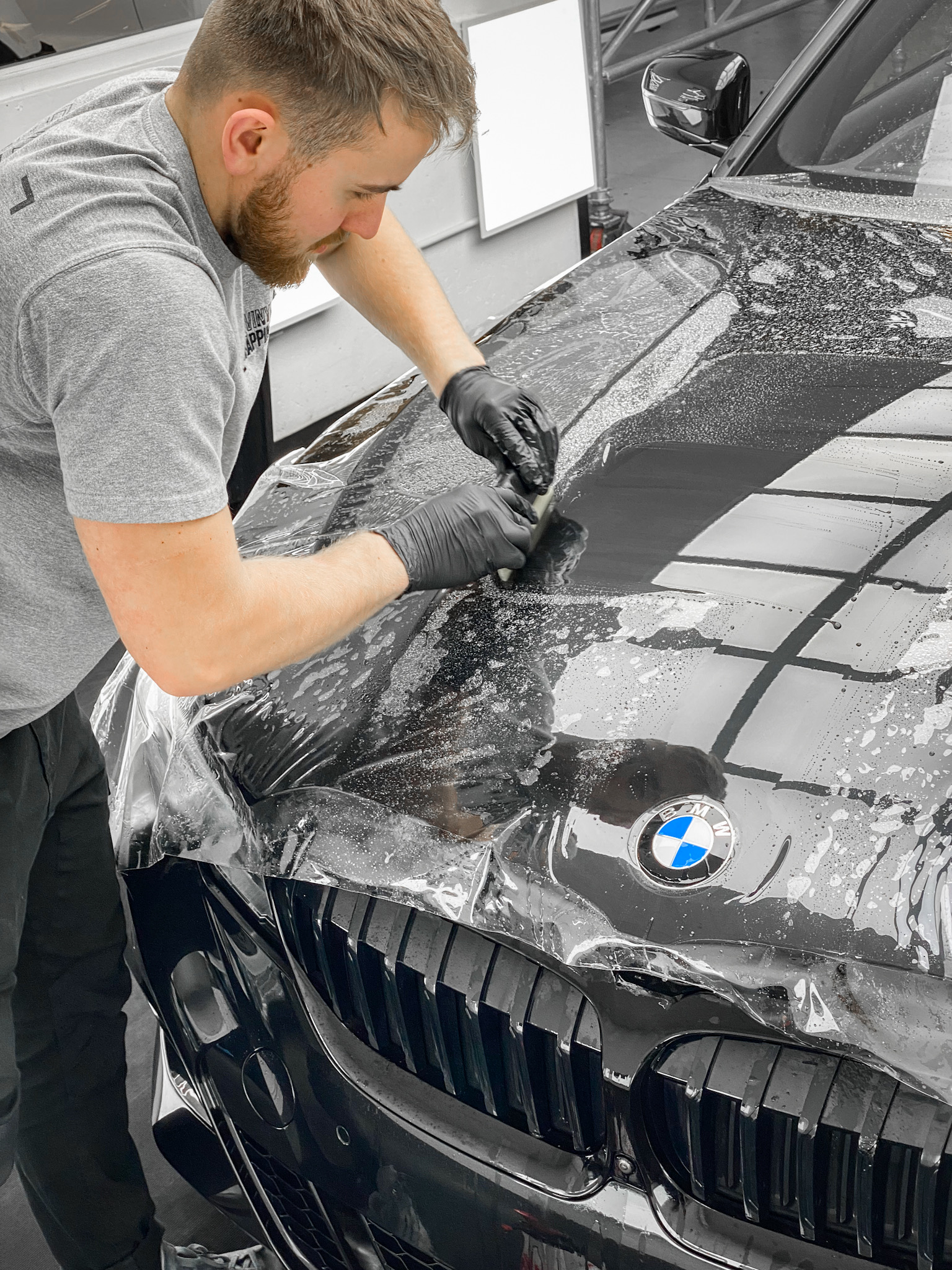 Our Paint Protection Film offers an optically clear layer of armour for your car's paintwork. Protecting your investment from chips, scratches & road debris maximising the cars resale value & maintaining its factory finish.
---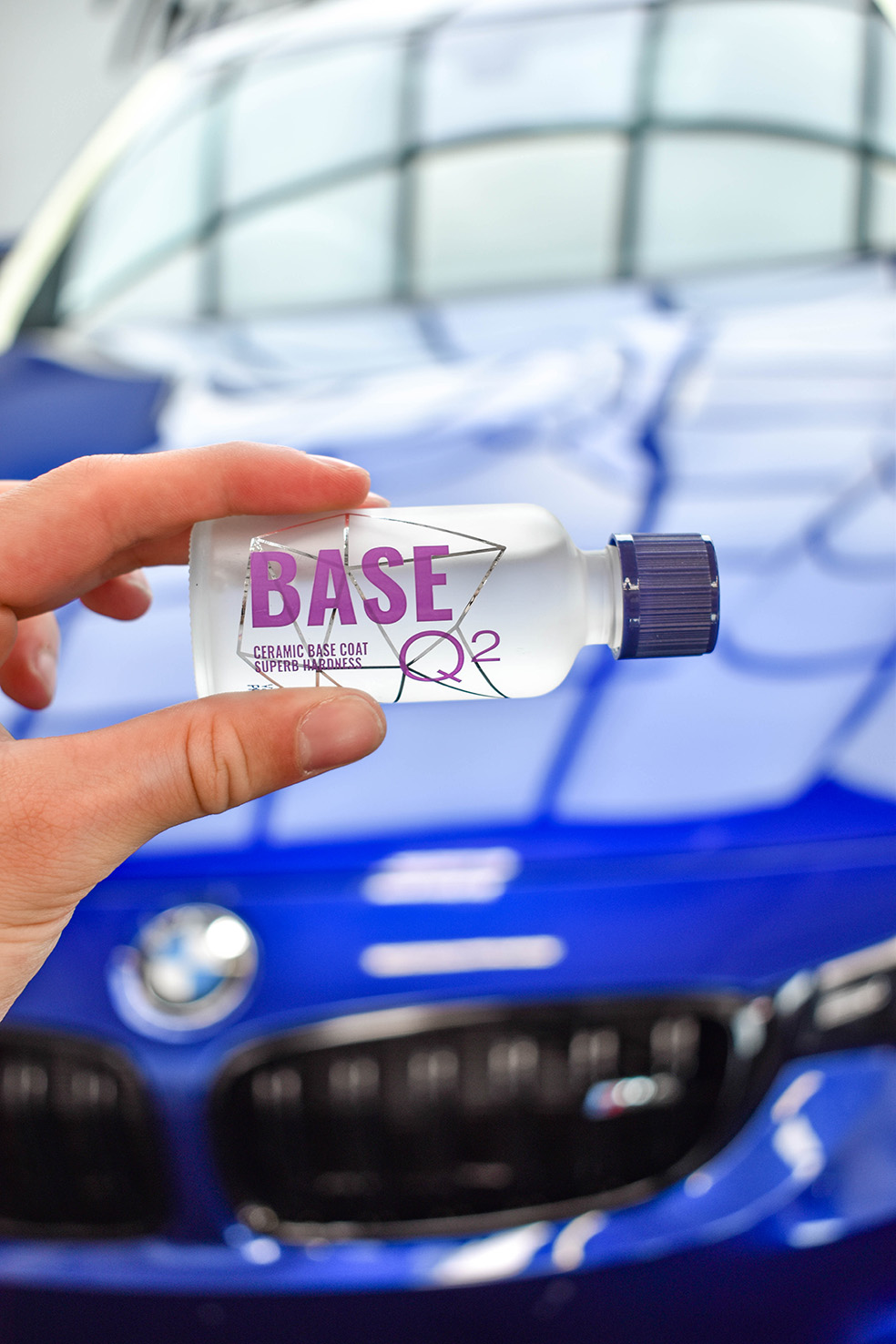 Ceramic coating is a clear coat which when applied on a car's body, forms a chemical bond with the factory paint or wrap. Once coated, it can only be removed by abrasion and not by any chemicals.
Waxes and other sealants are also available.
As specialists in automotive styling, we also offer a variety of light and window tinting options to improve the look of your ride as well as alloy wheel services such as alloy wrapping, powder coating & wheel refurbishment.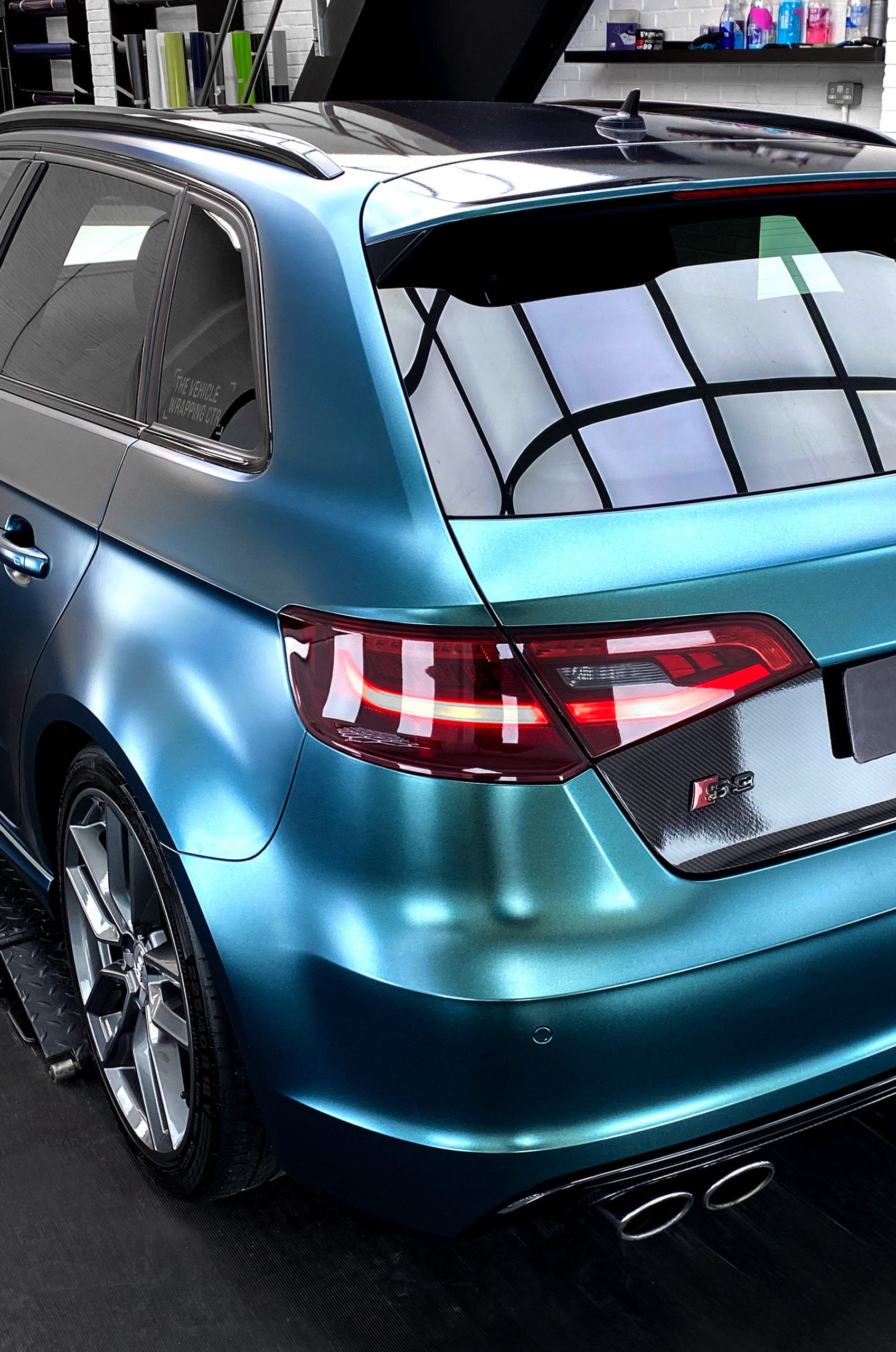 Window tinting provides improved style, comfort, safety & solar protection. Our dedicated dust-free environment ensures the finish of our work is identical a factory finish.
A light tint can quickly improve the styling of any car.
---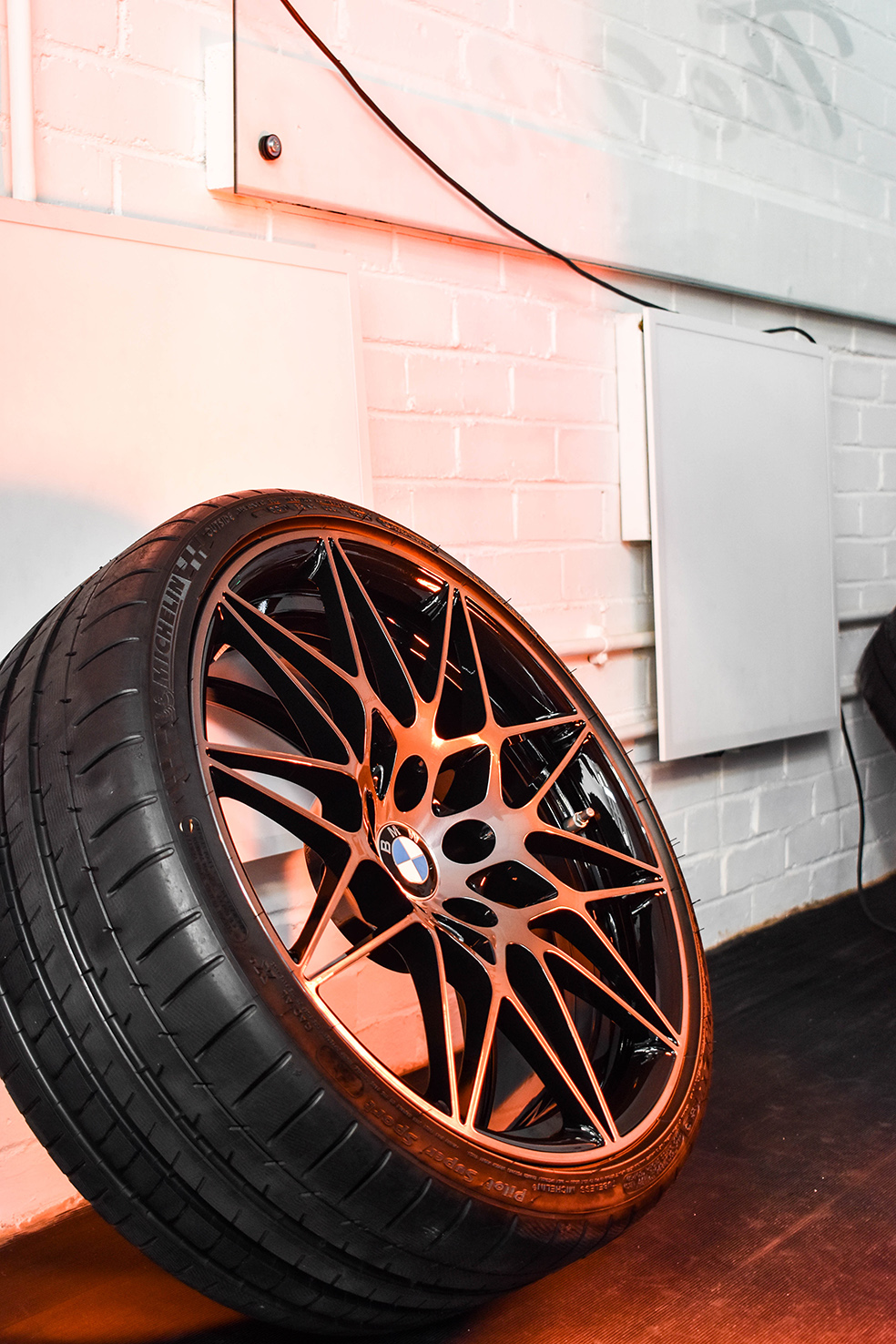 We offer professional alloy wheel refurbishment & powder-coating, with gloss, satin, matte & metallic finishes available we can match almost any colour to transform the look of your vehicle.
OUR Vinyl WRAPPING PROCESS.

Step one: your vehicle enjoys a meticulous clean
Before any vehicle is wrapped, it goes through a meticulous cleaning process by our in-house vehicle detailer; no matter the vehicle's age or condition.
Firstly, we carry our safe wash procedure to remove any dirt and contamination from your vehicle's paintwork. Larger parts of the vehicle may be removed before this wash, allowing for better access to all areas. This check also prevents us from bringing any unnecessary dirt into the workshop.
Once your vehicle is dry, we bring it into the workshop where it is parked in its allocated wrap bay. It will then be assigned to one of our senior technicians, who will manage the project and further strip-down any necessary external parts. They will label and carefully store the parts as they go.
Step two: your vehicle goes through some last-minute checks before wrapping begins
Throughout this process, our technicians search for additional damage, defects, or missing parts that were not detectable during our earlier checks.
If there are any areas of concern that we feel may affect the finish of your wrap, we will bring them to your attention. At this stage, you may want to utilise our vehicle detailing services to correct any issues. This methodical process enables us to provide the best finish and coverage for your vehicle.
Using a series of specialist surface cleaners, each panel is then prepared for the application of vinyl. Many vinyl manufacturers offer an approved surface preparation product, which is designed specifically for use with their vinyl.
We ensure that this surface cleaner is used as a final stage before any vinyl wrapping is applied to your vehicle. This also ensures that we are compliant with the manufacturer's guarantee.
Step three: our specialist and high-quality vinyl is applied to your vehicle
Most vehicle wrapping projects are complete with a two-person team, although sometimes an extra set of hands are required for large parts, with bumpers being a good example. Luckily, our large team are always on hand to assist one another.
A team of our size is a huge advantage when compared to smaller shops or one-person teams. This process not only means we can complete these areas quickly, but that we can properly pre-stretch and prepare the vinyl before application.
Additionally, this means that your larger or more complex areas are unlikely to fail due to improper installation. We back this up with generous installation warranties tailored to the product you have selected.
Each project has a detailed paper trail with a breakdown of the vehicle parts and a record of which technician is accountable for which areas on the vehicle.
This strict and careful procedure is a proven method of ensuring the same level of quality runs throughout the team and an optimum finish and longevity for your wrap.
Step four: vehicle wrapping is complete and quality control checks begin
Once the wrap is complete, any exterior parts that have been removed are then refitted to the vehicle. It is then left overnight for the vinyl to adhere to the vehicle in our temperature-controlled workshop.
TelephoneTelephone: 44(0) 113 252 0234
EmailEmail: [email protected]
The Vehicle Wrapping Centre
Unit 5 Overland Park
Gildersome
Leeds
LS27 7FE
Opening hours are Monday to Friday 8am to 4:15pm.
Weekends by appointment only.

We offer a vehicle collection and delivery service across the UK no matter where you're located.