As an automotive styling company the presentation of vehicles is at the for-front of everything that we do. Automotive detailing goes hand in hand with vehicle wrapping and paint protection applications and with out meticulous preparation and correct knowledge in this area the quality of work you receive will always fall short.
Here at The Vehicle Wrapping Ctr. we are proud to offer a range of in-house detailing services to compliment and enhance any vehicle or job you are considering. Whether your vehicle is fresh out of the showroom or has been neglected for years we have packages to suit all covering all exterior and interior surfaces.
Using the finest car care products our detailing team can fully restore and enhance your vehicles paintwork removing swirl marks, light scratches and defects to bring it back to its best and add a considerable amount of value to your vehicle. The easing of future maintenance of your vehicle can also be taken care of with our range of ceramic coatings and sealants.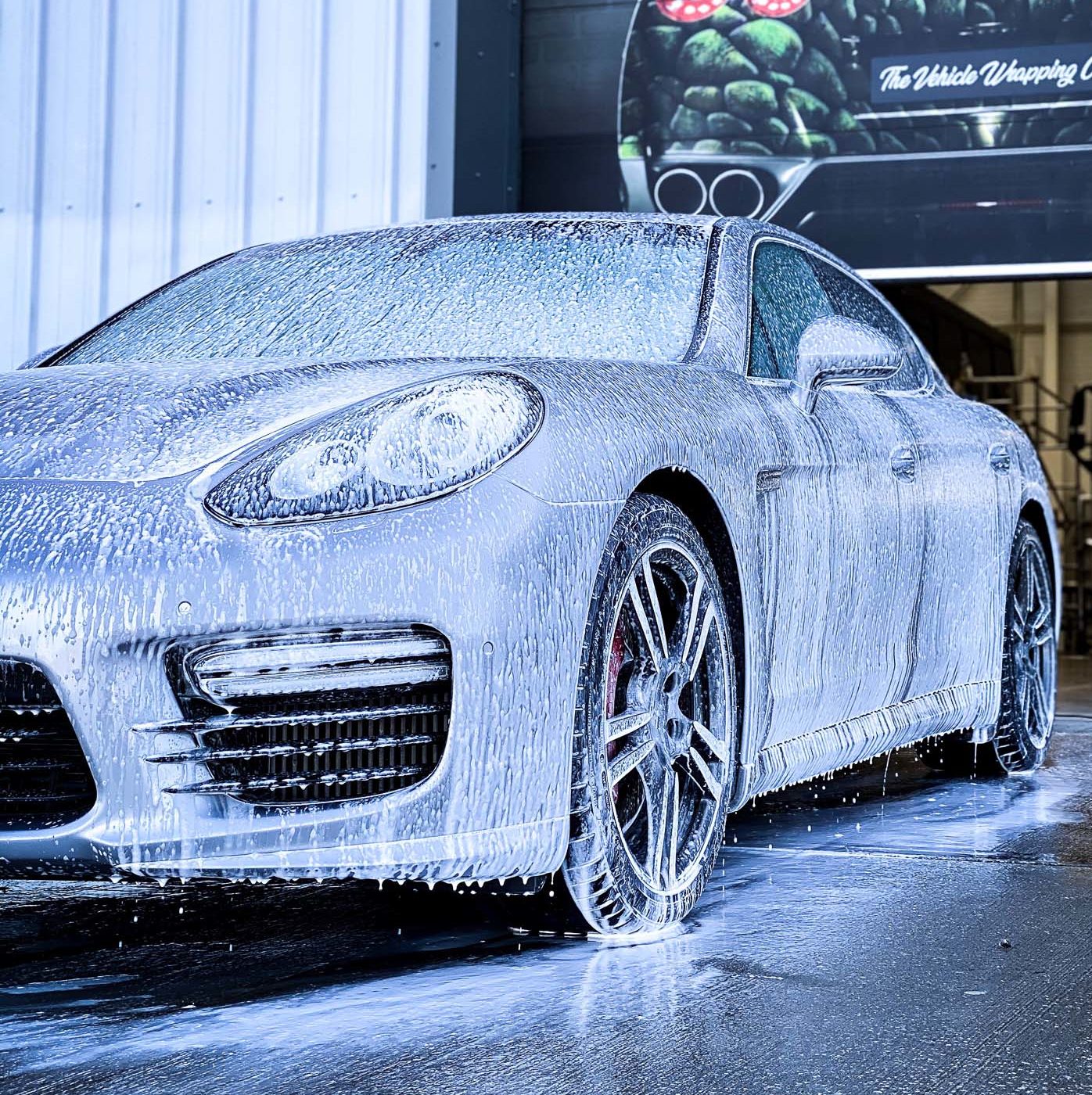 Using the 3 bucket grit guard safe wash system, professional chemical products and tools, this multi stage wash minimises improper contact and the risk of swirling and defect in your paintwork.
This process can take approx 2 hours, click here for more information & bookings.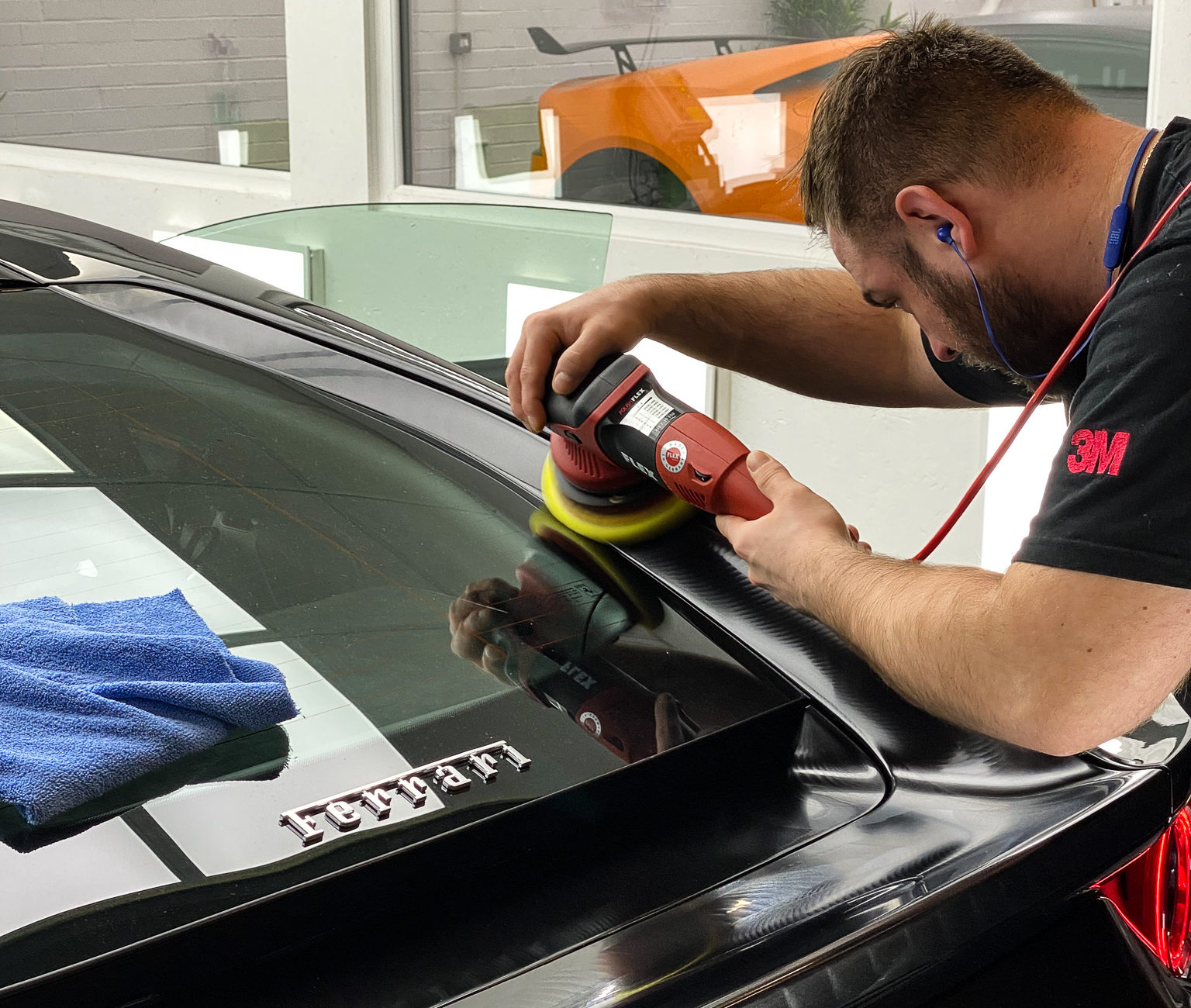 Paint correction.
This is the process of reducing or removing surface imperfections in the top layer of a car's paintwork. If not corrected, the car's paint will have a dull or hazy look.
Paint correction is done in stages and depends on the depth of the damage.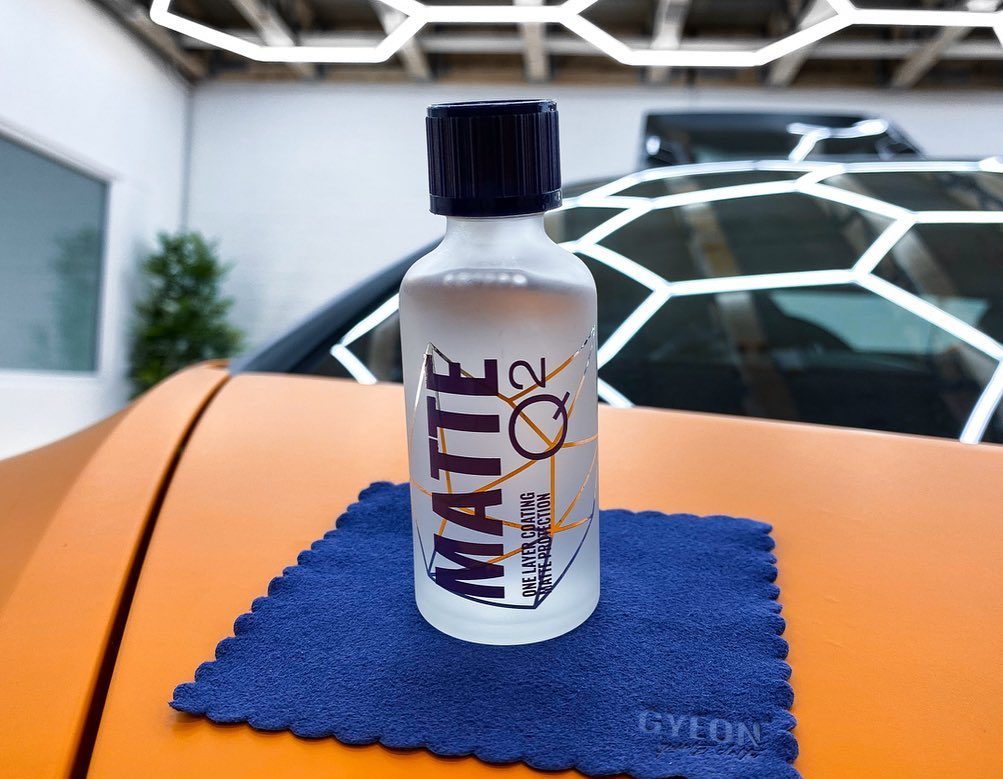 Ceramic coating is a clear coat which when applied on a car's body, forms a chemical bond with the factory paint or wrap. Once coated, it can only be removed by abrasion and not by any chemicals.
Waxes and other sealants are also available.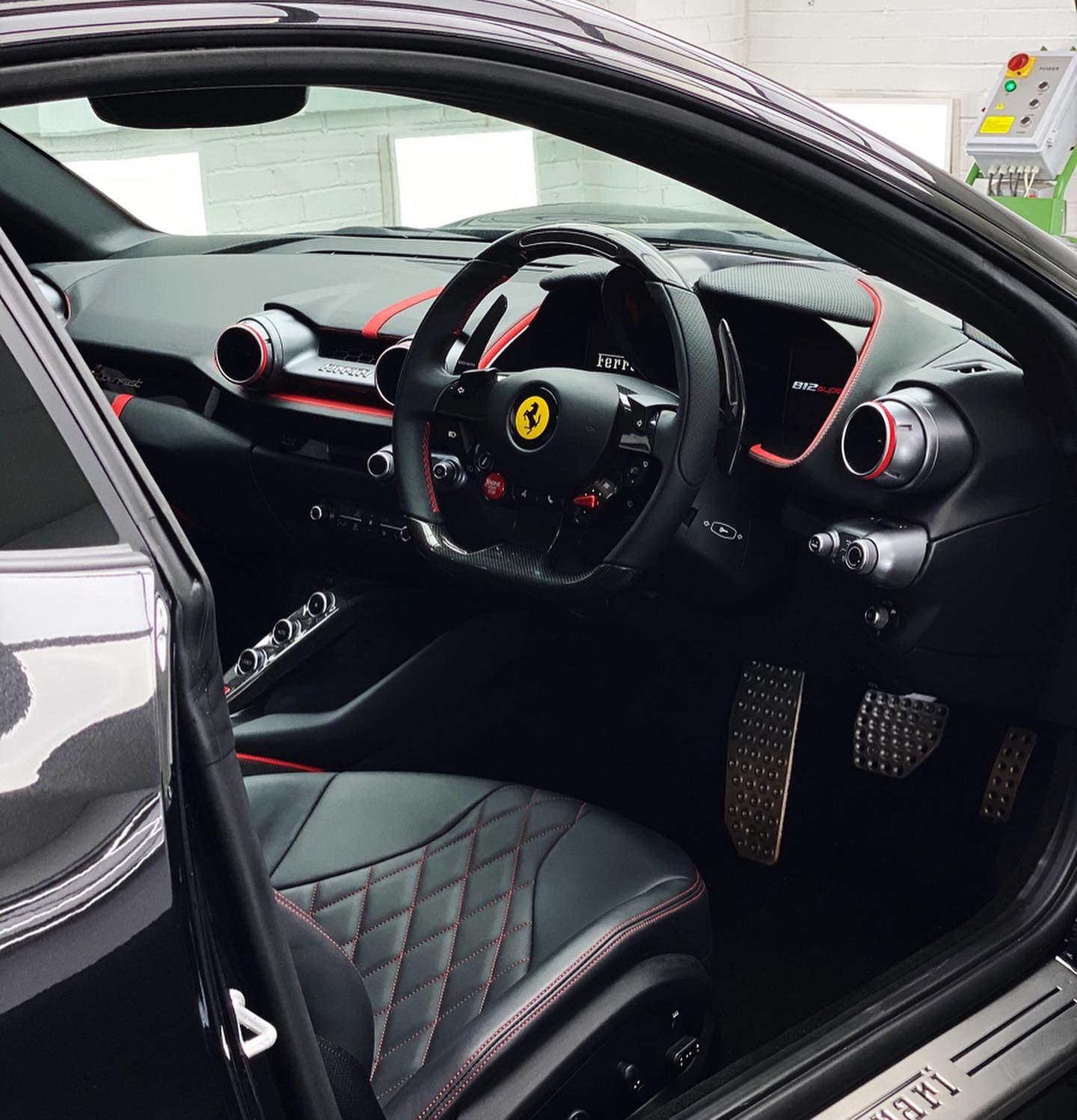 Interior.
The interior of your car has many different types of materials and surfaces to maintain, all of which need to be treated in a different manner. Although these are not open to the harsh environment it is still important to look after these surfaces to prolong its life.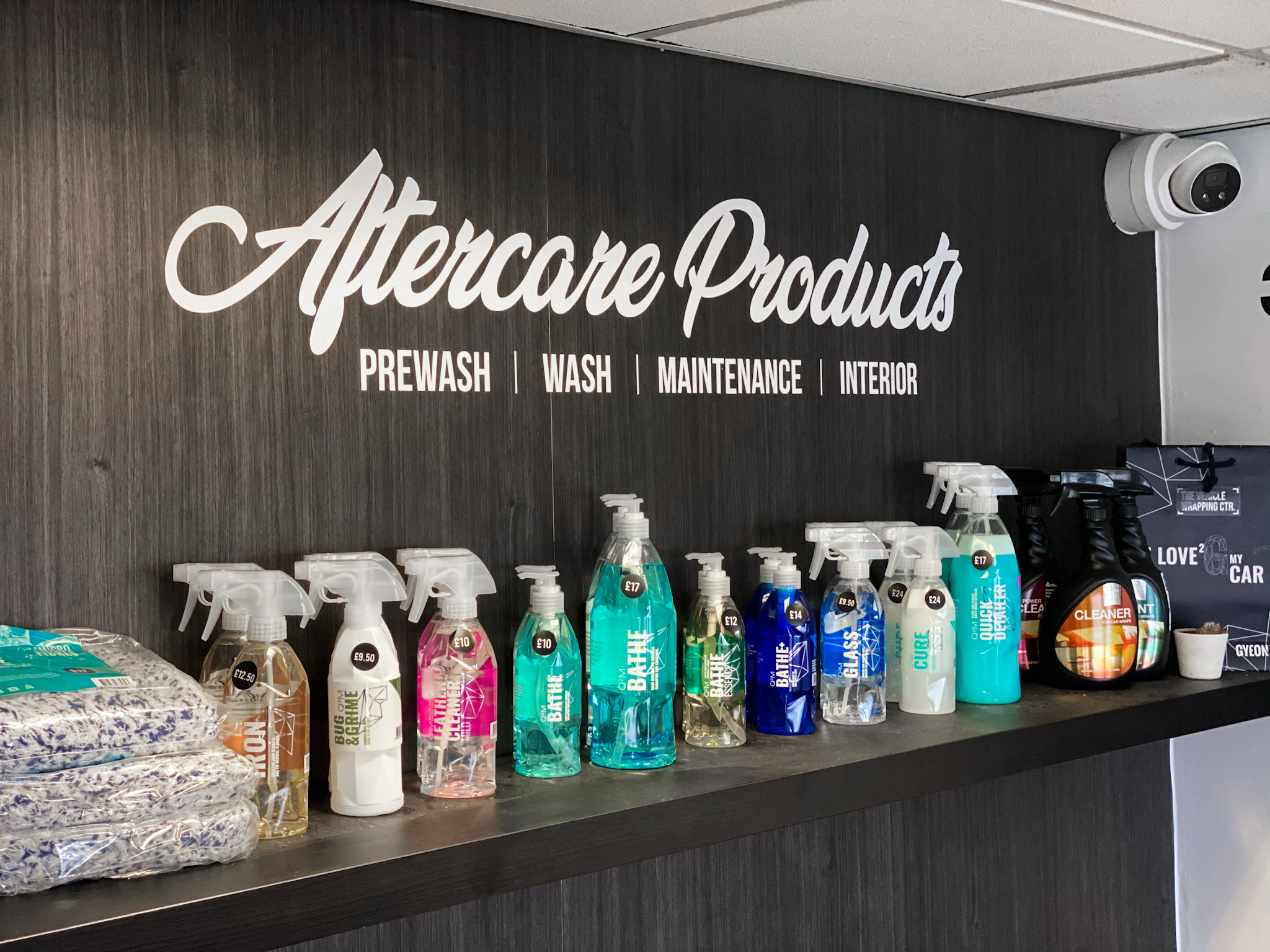 As a part of the Gyeon re-seller network we stock a range of Gyeon-Quartz detailing products both in store & online amongst other well known brands.
Like what you've read so far? You can get in touch using the form below. A member of our dedicated sales team will aim to get back to you via email or phone with a quote and booking options within 48 hours. To enable us to come back to you with a quick and accurate response we encourage you to attach a couple of photos of your vehicle, this will quickly answer any questions we may have.
If you are looking to utilise our design and branding services for a new business or perhaps for a short-term marketing campaign, please feel free to give us a call to discuss in more detail. One of our knowledgeable team will gladly talk through your needs to ensure we create a bespoke vinyl wrapping experience that best suits your company's requirements.
If you want to know more about our finance options, we offer competitive rates and flexible terms our finance options from Ideal4Finance enable you to create an affordable package that suits you.