Motorbikes come in all shapes and sizes and present a whole new set of challenges and opportunities when it comes to vinyl wrap applications. Our in-house team of automotive technicians possess the specialist skills needed to confidently offer a premium customisation service for any style of bike including super-bikes, race-bikes, choppers, scramblers, mopeds and even push bikes. This skill set enables us to safely disassemble and reassemble your bike to create truly breathtaking transformations. So, whether you would like a full fairing, fuel tank or just your mudguards wrapped, anything is possible.
Just like any other vehicle bike wraps can range from cut graphics up to full printed liveries and colour change wraps. Using premium vinyls from 3M, Avery, Hexis and Oracal, we cover all bases. As with cars or vans, your imagination is your limit! If you already have a design in mind, that's great, and if not, our in-house design teams are on hand to help you create your dream bike — whether Ducati, Honda, Kawasaki, or BMW.
If you're keen but concerned about vinyl vehicle wrapping being a permanent option, worry no more. While some people will want their wrap to last – which it will – others will want it as a temporary choice, and that is fine too. Wraps can be easily removed when required, so you're free to ride with your original paintwork or update your look with some fresh new graphics or livery.
We offer a huge array of standard colours change options. With thousands of colours choices available, including special effects and textures, a colour change bike wrap is a great way of creating an individual look for your bike and giving it a new lease of life.
Perhaps you have recently bought a new bike, and everything is right about it aside from the colour. Maybe you just fancy a change or want to protect your new paintwork from chips, scuffs and from daily wear and tear. Whatever your reasons, you can be assured that our qualified 3M technicians will create and apply a quality motorbike wrap that won't cost the earth.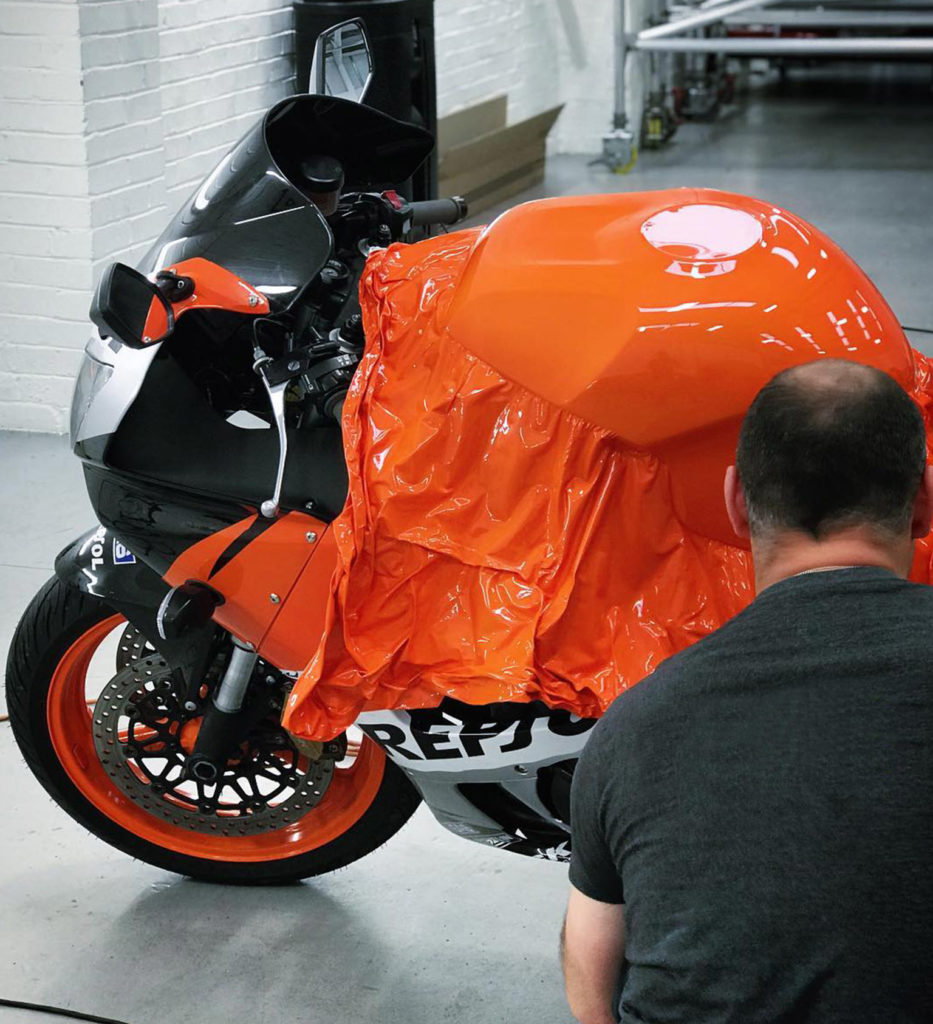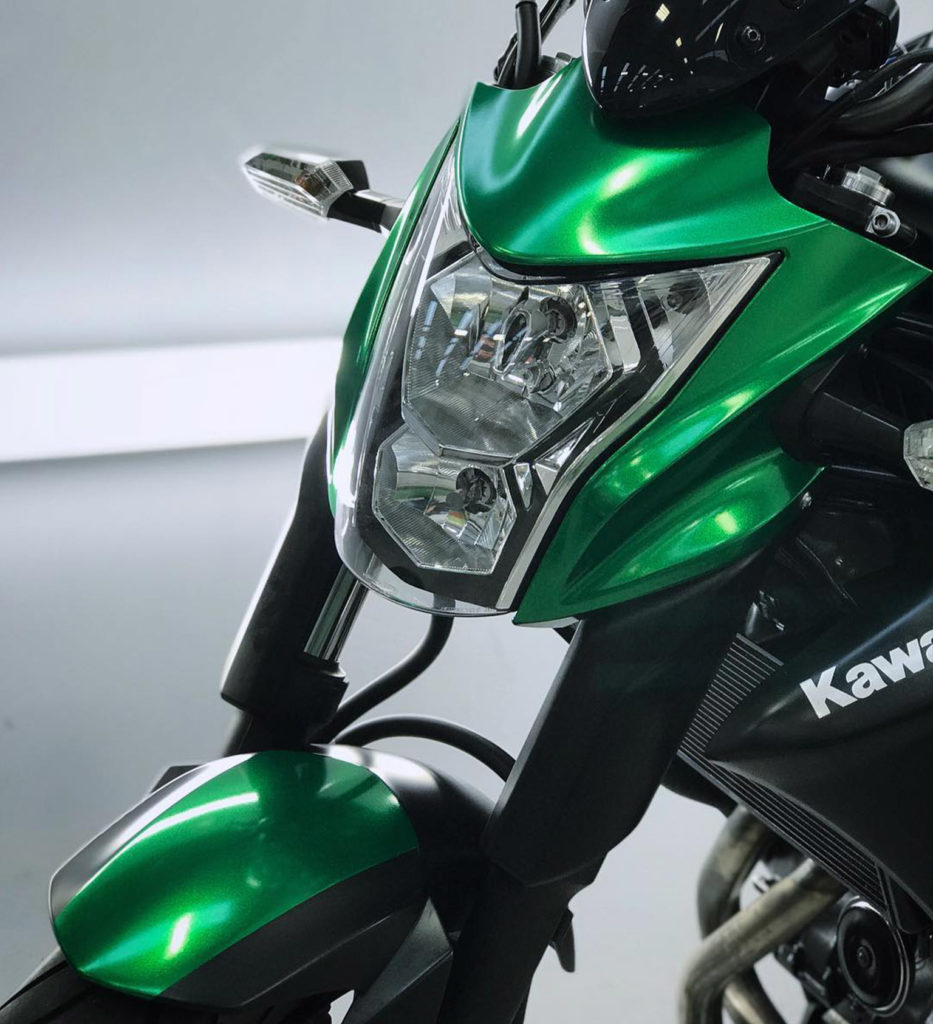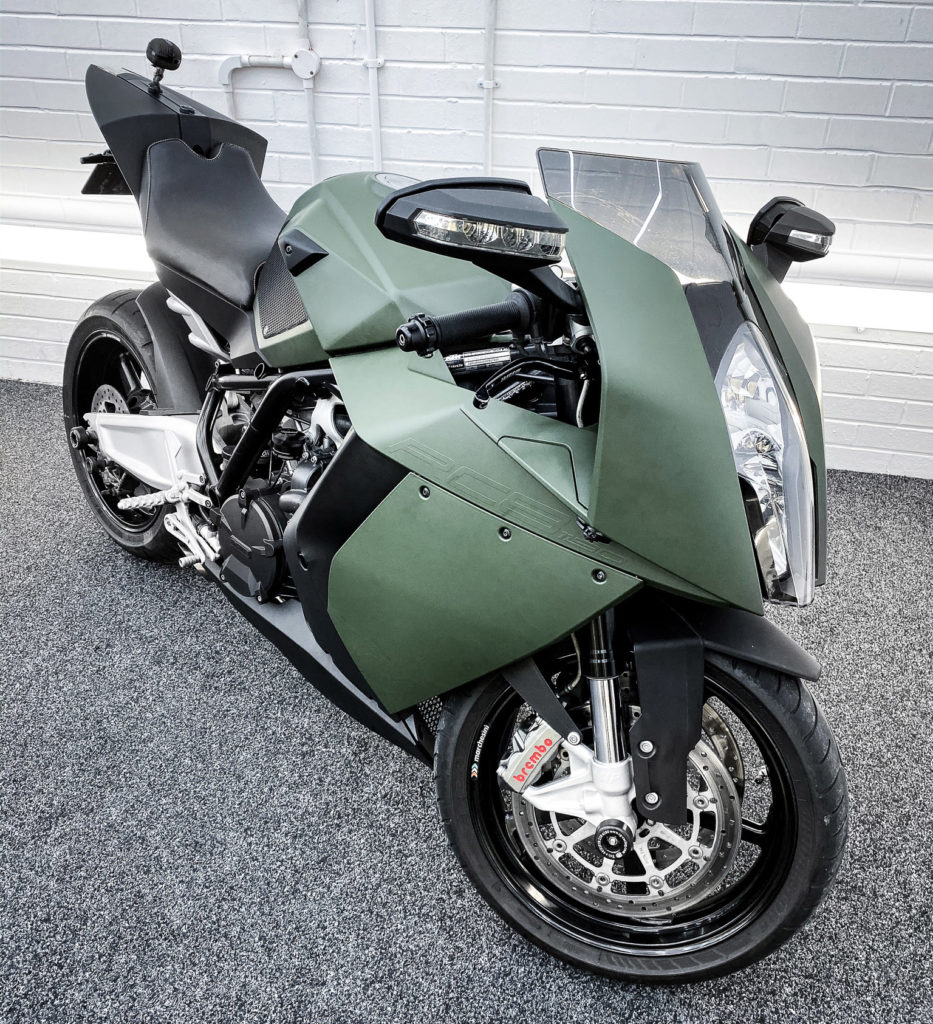 Completely one-of-a-kind wrap designs, race replica liveries and manufacturer graphics are all popular motorbike modification for us here at The Vehicle Wrapping Ctr. Housing a team of experienced graphic designers and bike enthusiasts, we love these projects and have created some stunning transformations over the years.
Designs can be as simple as motorcycle tank or fairing graphics and range up to fully bespoke printed custom graphics covering all fairings. Whether your bike needs branding for use on the track, a livery to promote your business or an event on the roads or you just want an entirely unique wrap design, personalised to your style and taste, we've got you covered!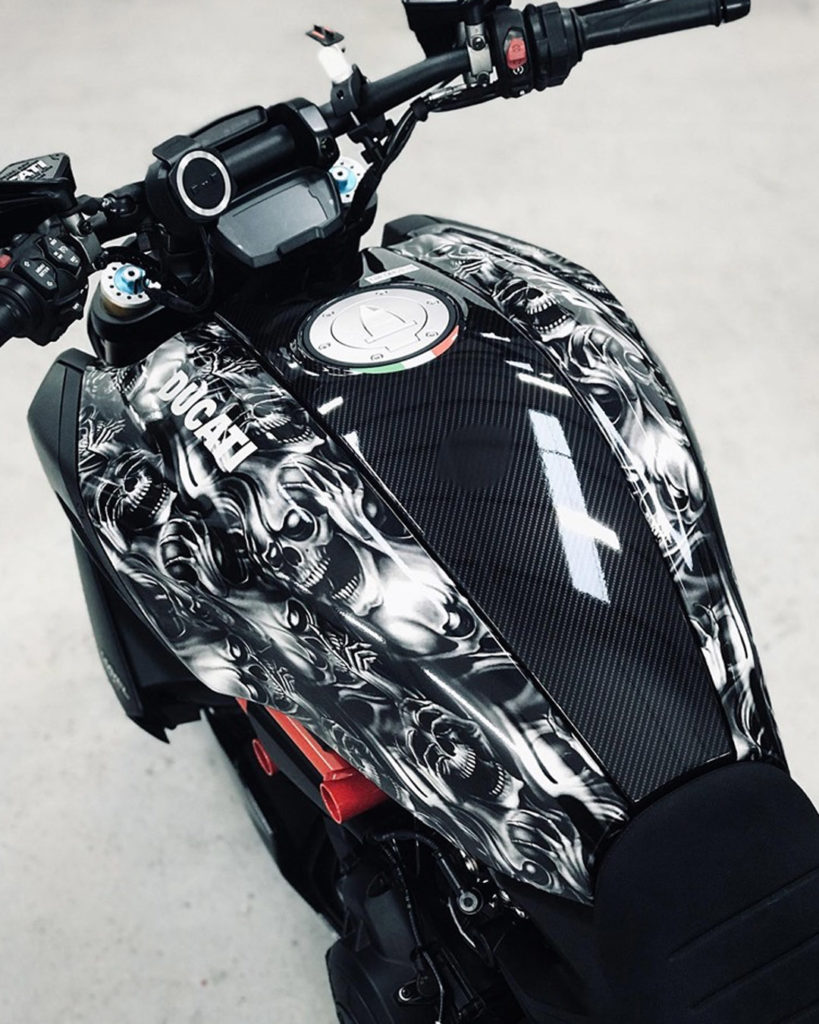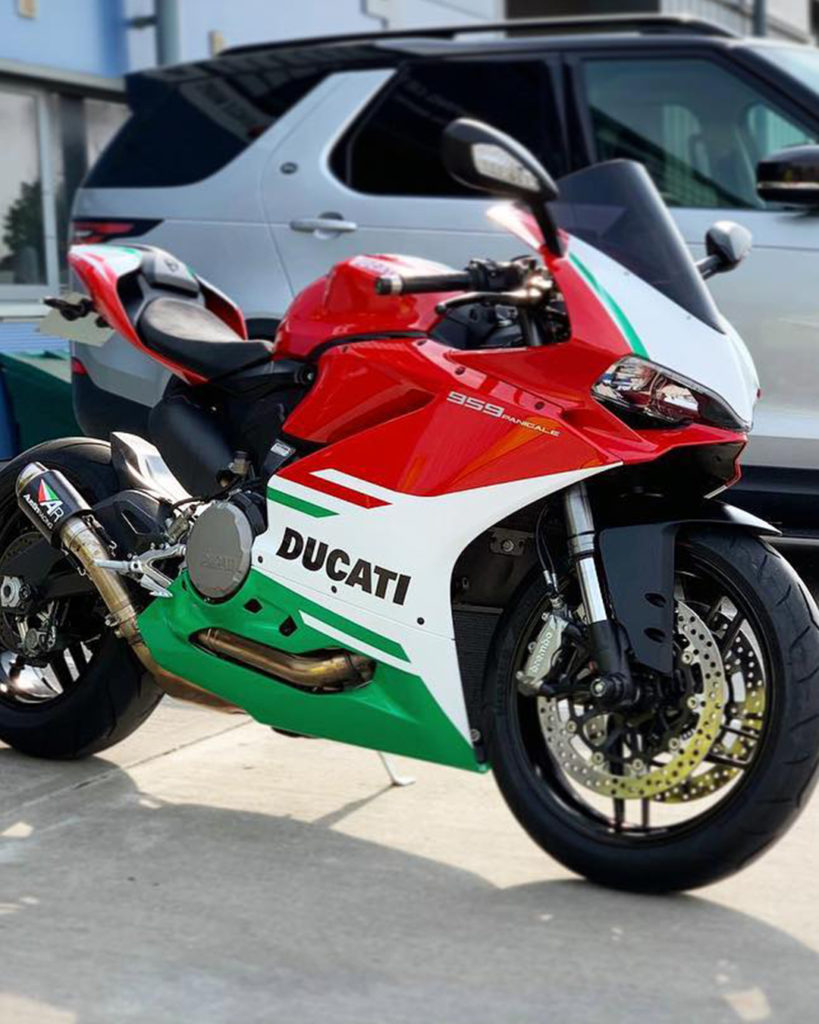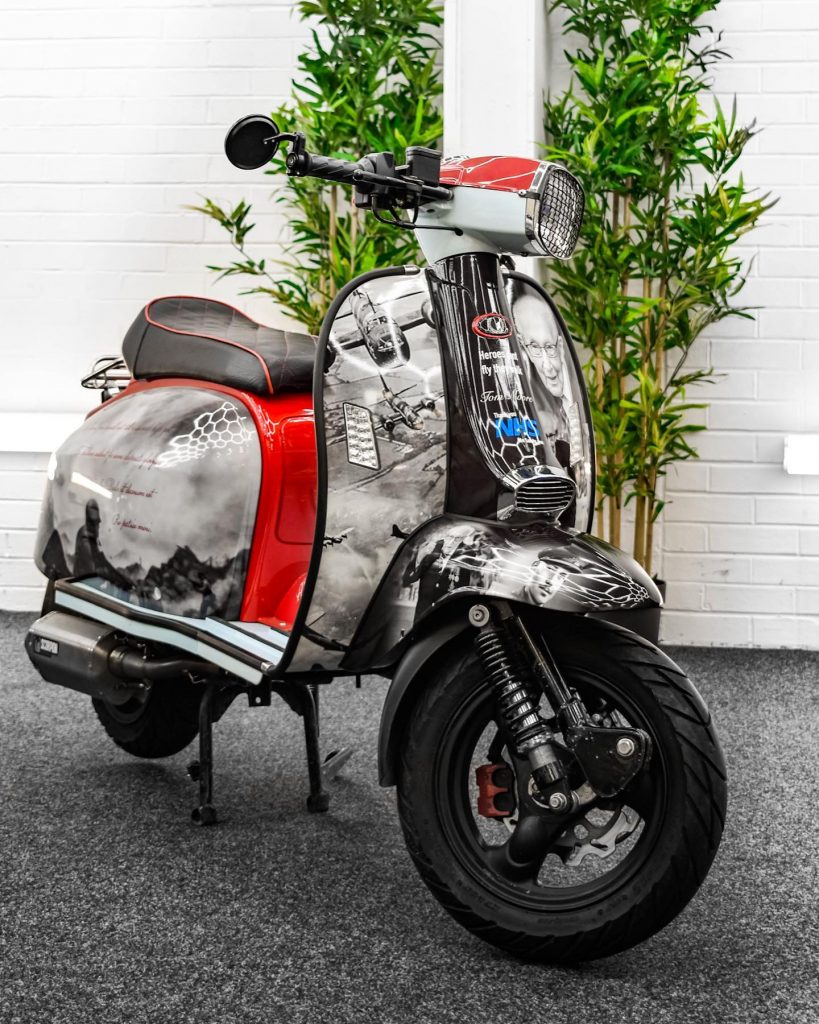 Looking for somEthing else?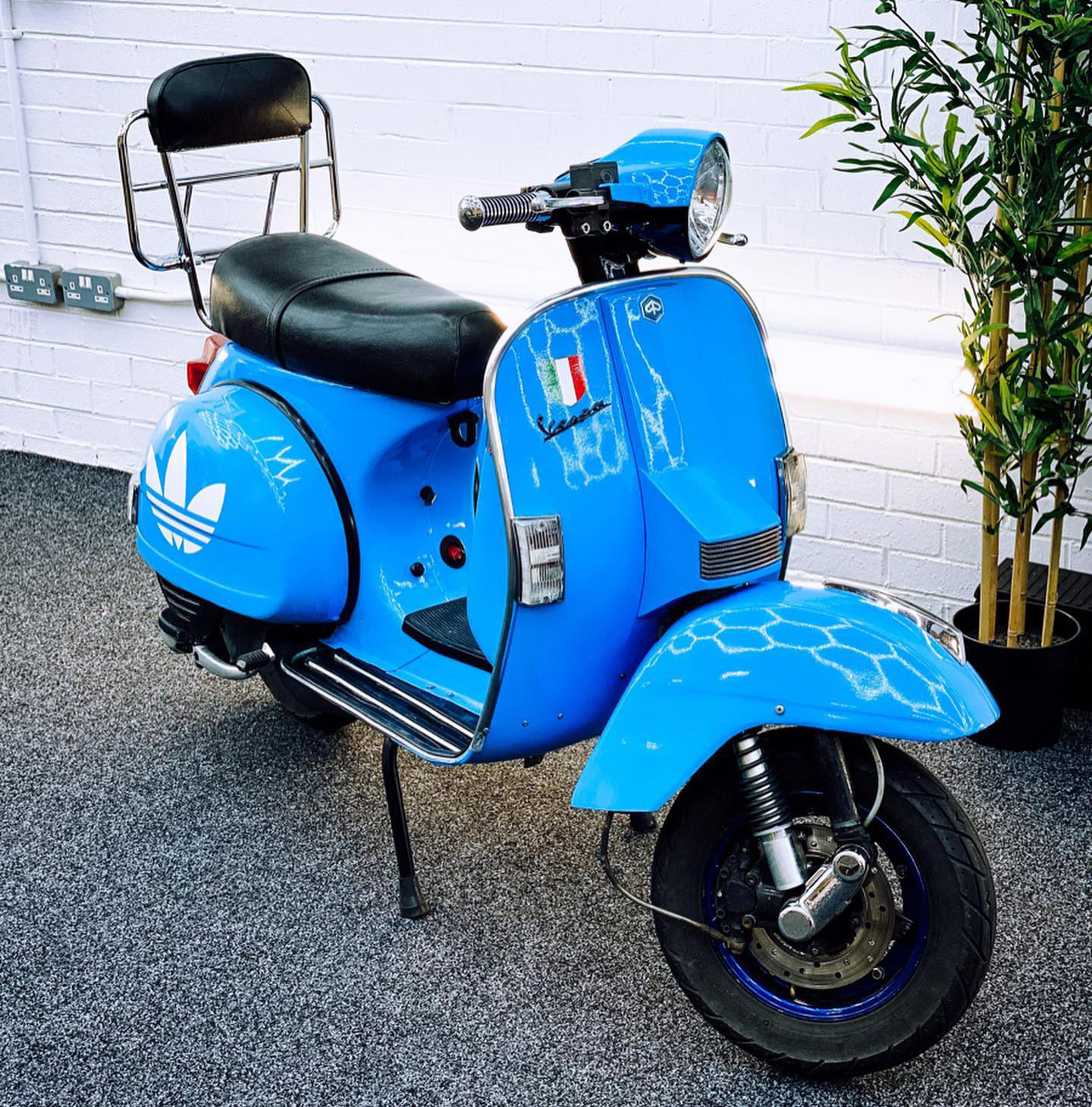 Scooters.
Scooters are also easily transformed with a vehicle wrap, be it an old classic or a new model, we can create bespoke printed designs or stunning colour changes to achieve the look you want.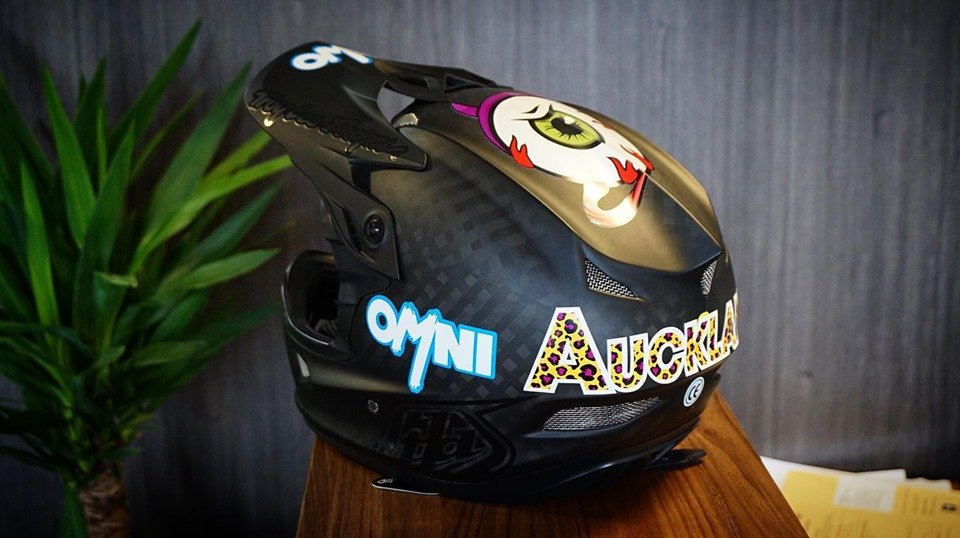 Helmets.
Need your helmet to tie into your race livery? Perhaps you just want something cool to make you stand out from the crowd?
Helmets can also be transformed with vinyl wrap and graphic applications.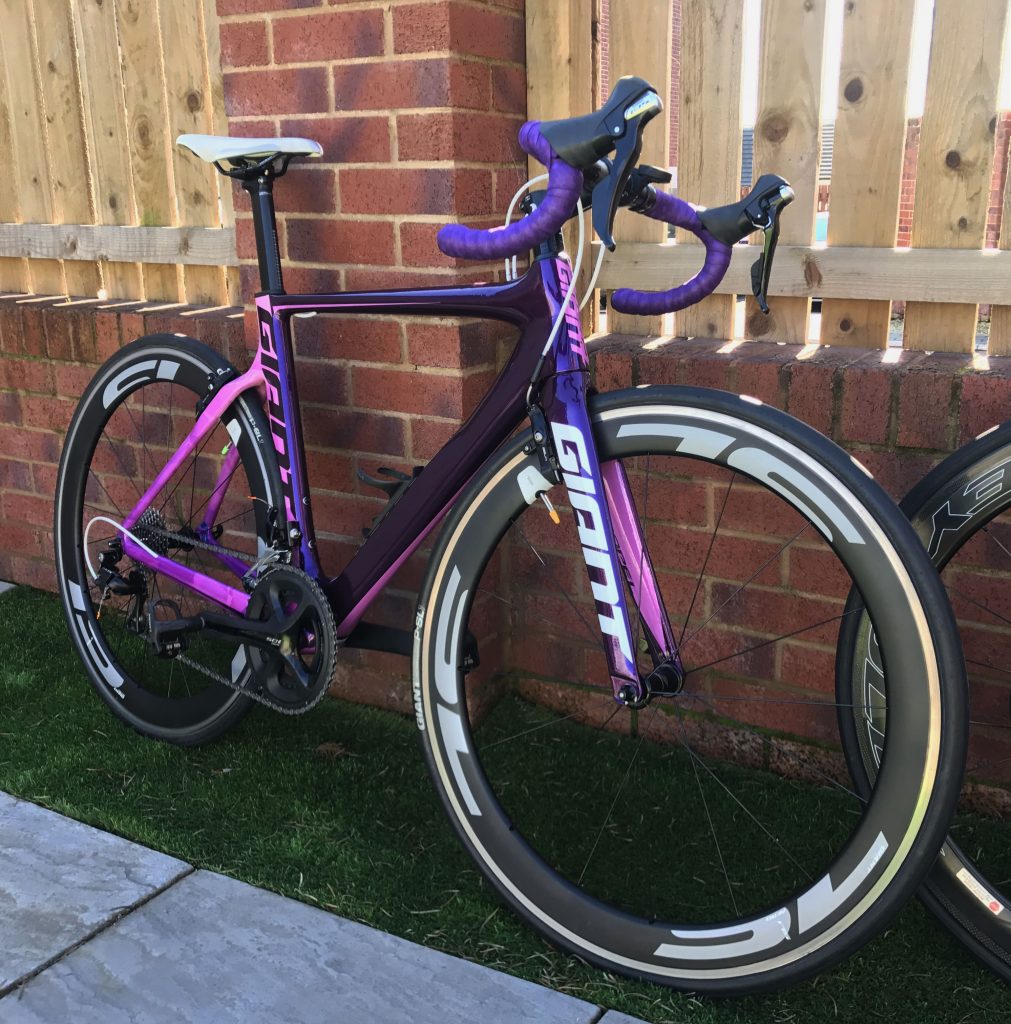 Push bikes.
Want to new look for your push bike with out the heavy cost of buying a new one?
Bike frames can also be transformed with a printed or colour change wrap, all the while offer an added layer of protection to your bike.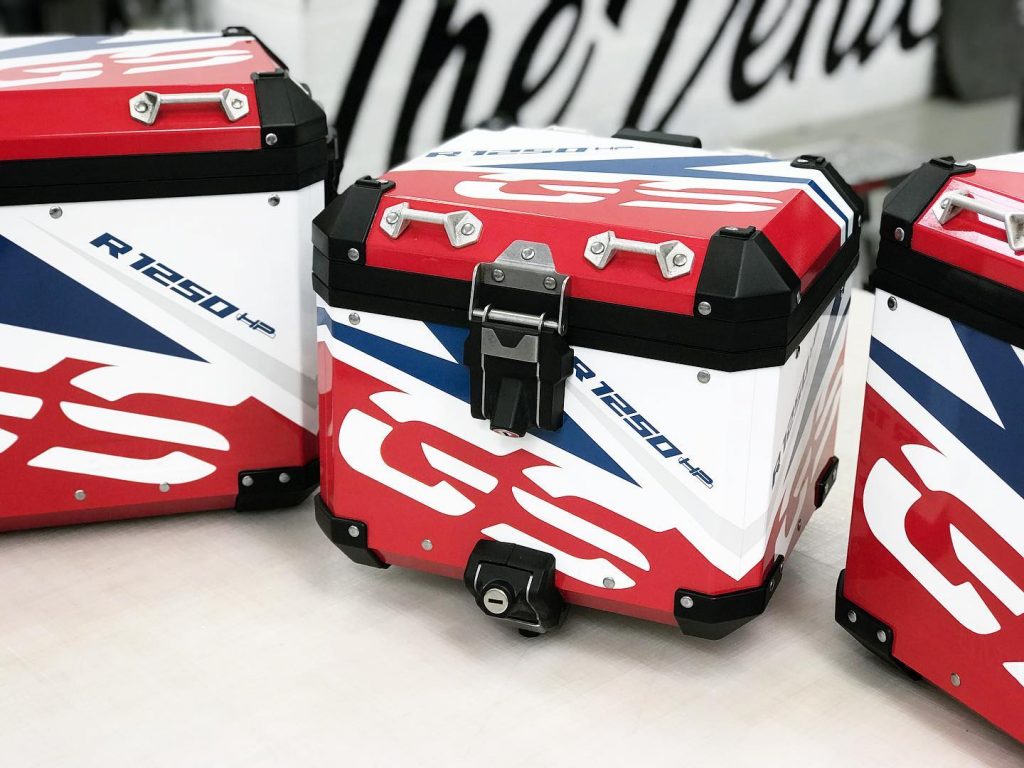 Panniers.
Planning a trip? Panniers often used while touring the globe on a motorcycle, these storage boxes can also be personalised to match your bike livery or given a colour change.
Yamaha R1

Milwaukee Race Replica

Ducati 959 Panigale

Anniversario inspired Livery

KTM RC8 1190

Full Colour Change 3M Matte Military Green & Dead Matte Black

Suzuki GSX 650F

Digitally Printed Relentless Design – 3M IJ180

77649D42-ACD1-46C6-B5D5-A20F5FF7D0EC

KTM 85

Bespoke KTM Printed Wrap

959 Panigale

Bespoke Tri-Colour Part Wrap Design

Ducati 1198s

Bespoke Classic Part Wrap Design

Honda CBR900R

Red Bull Racing Livery

Suzuki GSXR 600

Monster Energy Blue Camo Wrap Design

Kawasaki ZX10 Ninja

Bespoke Ninija Livery

Harley Davidson

Full Colour Change – 3M Matte Black

BMC Road Bike

Paint Protection Tape

Helmet Wrap

Bespoke Red, White & Blue Full Helmet Wrap

Yamaha YZF600 R

Valentino Rossi Livery