At the Vehicle Wrapping Centre, we offer the best car window tinting in Leeds. By having tinted windows, not only do you gain a stylish appearance for your vehicle, but you also gain a new level of privacy.
If you are looking for a window tint cost quote and unbeatable service, get in touch with us today.
Tinted windows provide the optimal driving environment by reducing glare from the sun and keeping your interior cool. Among the many benefits, you gain a level of privacy and security so curious eyes cannot try to see inside your vehicle.
Alongside our extensive vehicle wrapping experience, our team has expertise with windshield tints, motorcycle windshield tints, and car window wraps. At the Vehicle Wrapping Centre, we have a specialist team to give you the finest standard of window tinting in Yorkshire.
Looking to have your car lights tinted as well? We offer a vehicle light tinting serivce to suit your needs!
Volkswagon Golf R

Bespoke Stripe Design with Light Tints

Range Rover SVR

Exterior Colour Change – Blue Mirror Chrome, Front-end PPF & Tints

dsc_0873

20% Rear Window Tints

Audi RS4

20% Rear Window Tints

Range Rover

Porsche Panamera

De-chrome & Window Tints

Audi RS6

Satin Red Chrome & Window Tints

Applying Window Films

Ford Focus

Mercedes A35

30% Rear Window Tints

Tesla Model 3 Performance

– Satin Black De-chrome – Full Rear Window Tints – Two stages of Machine Polishing – Gyeon Dura-Flex Ceramic Coating

Audi RS3

De-chrome & Tints

20% Rear Window Tints

Porsche Cayman GT4
Our WINDOW TINTING installation PROCESS
Our window tinting process begins with an assessment of your vehicle and your individual requirements! Here at The Vehicle Wrapping Centre, we aim to give you the best result possible.
Throughout our entire window tinting application process, we abide by the legal standards that are required for tinting windows.
Firstly, we begin by cleaning the glass where the film is to be applied. We use specialist cleaning products to remove marks and grease from the window. When the glass is fully clean, we remove any excess moisture and dry the glass completely.
Next, we spray the glass of the window with water, as this helps hold the film in place. By doing this, we can cut the film to the appropriate size to fit your window. We use tools to shape the film to the shape and size required, and cut the film precisely, rounding off any corners to prevent peeling.
Once the backing has been removed from the film, we keep the film as moist as we can to have some flexibility when moving it into place on the glass before it sticks down. This ensures you will have an exact fit to your window.
Our expert team go on to press the film on to your window and remove any air pockets or creases, to give you a faultless window tint.
Finally, to finish the window tinting application process, we have a final assessment and work hard to guarantee a flawless result that is secure on your vehicles window.
Benefits Of Car Window Tinting
Tinting your vehicle has many benefits, not only is it a great way of enhancing the appearance of your vehicle but also provides added UV protection, comfort, safety, privacy, security, and reduces heat. Using the latest window film technology, we can provide you with a factory finish at a competitive price. For peace of mind, all of our car window tint installations come with a no-quibble lifetime guarantee.
Reduced Glare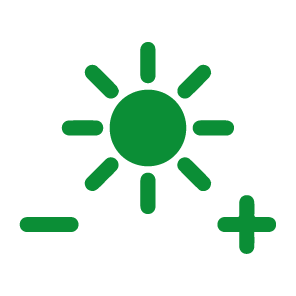 Window tints and tinted sun strips reduce glare – not just from the sun, but from headlights and reflections too. This will alleviate eye strain and possibly tiredness too on long journeys. Glare reduction is especially useful for combatting the low winter sun.
Privacy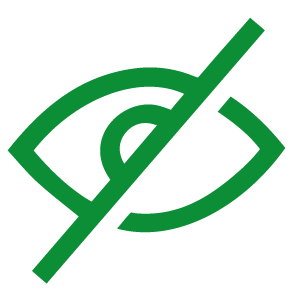 Window tinting provides security from thieves in two ways; it blocks items from the view of passers-by, which is particularly useful for vans containing tools, and it eliminates the temptation of quick 'smash and grab' robberies, as the film holds the glass in place.
Heat Reduction

Vehicle window tinting can reduce the heat inside a car by up to 65%, and help cool the car down quicker meaning less use of the air-conditioning. This is a great advantage in the summer months and provides an extra safety for parents and dog owners.
Comfort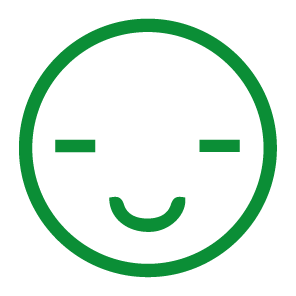 With a combination of reduced heat, glare and UV, window tinting results in an overall much more pleasant journey for all.
Pets, children, and older family members will be much happier in the cooler environment.
UV Protection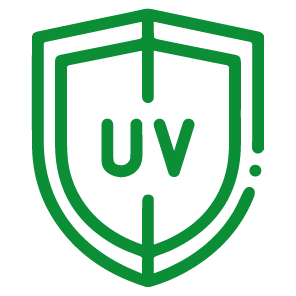 Window tinting is an excellent option for UV protection, as even the optically clear films block 99% of harmful UV rays. This protection covers both UVA and UVB light, that glass alone cannot block – again a very useful safety feature for those with children or babies.
Safety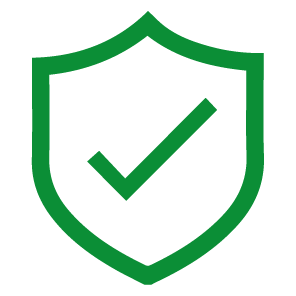 Window tinting film offers protection in the event of a broken vehicle window. When a tinted window breaks, the shattered glass is held in place by our premium films meaning the passengers inside are car are protected. This also make it harder to break in.
WHAT ARE THE LAWS WITH CAR WINDOW TINTING?
In the UK, your windshield must let at least 75% of light through, and the front side windows must allow at least 70% of light through. All windows to the back of the driver can have any tint darkness levels that you choose.
If you have tinted your windows too dark, the police or DVSA can give you a 'prohibition notice' which means you must stop using your vehicle on the road until the tint has been removed. However, it is also possible to receive a penalty notice or court summons.
Although not compulsory, it is recommended you notify your insurance provider about your window tint. Often, future claims can be invalidated as it can be considered a car modification.
IS IT SAFE TO TINT CAR WINDOWS?
Yes! By tinting your car windows, you gain a level of added UV protection, and it can prevent your glass from shattering.
When you get your car windows tinted, it is crucial to meet the legal regulations and complete it to a high standard. Here at The Vehicle Wrapping Centre, our industry-trained and experienced team have expertise in tinting windows to ensure this.
How long does window tint last?
Usually, it is up to 10 years. However, here at The Vehicle Wrapping Centre, we give a lifetime guarantee.
By choosing not to go to a professional company for your windows tinting, you will likely receive poor installation, which can result in the tint wearing down a lot quicker. It is important to note that the durability of window tinting will decrease over time if your maintenance isn't completed properly.