Whether you're a small business with one van or a large national corporation with hundreds, van wraps are incredibly useful in boosting sales and brand recognition, transforming your vehicle(s) into a moving local advertisement. Should you not want the cost of a full wrap, partial wraps or graphics for commercial vehicle signage are also just as effective, offering a substantially cheaper option.
Our vehicle wrap design team ensures that your vehicle(s) create an impact. With extensive experience in design for all vehicles, we are best placed to advise and design your perfect vehicle wrap. Check out some of our van signage and decal designs.
If the world of van graphics, wrapping and livery designs is new to you, then you've probably seen hundreds of examples of van wrapping without even realising what it's called. For companies of any size, vehicle wrapping is the first choice when it comes to branding their fleet, and for a good reason!
National corporations and businesses such as BT, British Gas, DHL, and Sky TV have their vans wrapped. Their vehicles are instantly recognisable and present a professional image. There's no doubt that these vans wraps are seen almost 24 hours a day, seven days a week. As a marketing tool, it doesn't get much better than this.
It is estimated that a commercial vehicle is seen by an average of 3,000 people per hour while out on the road. With this in mind, your vehicle design must ensure maximum impact and exposure to ensure your brand is memorable and portrayed the very best way.
Vinyl van wraps also protect your vans paintwork from stone chips and minor abrasion, increasing the likelihood of a higher vehicle resale value.
The beauty of a vehicle wrap and modern print technology means that the only graphic limitations are that of your imagination! Our in-house design team are specialist in vehicle wrap, graphic design and have a wealth off experience in creating custom van wraps and bespoke vehicle wraps for both business and individuals.
Over the years, we have helped countless businesses create some of the most striking and impactful vehicle graphics on the roads today. Whether you are looking to create a full digitally printed wrap, part wrap or cut graphics, our experience will ensure you get the most out of your marketing spend.
From design briefing to installation, we take care of the entire process, meaning you have one point of contact throughout the process, allowing for a much smoother and seamless process.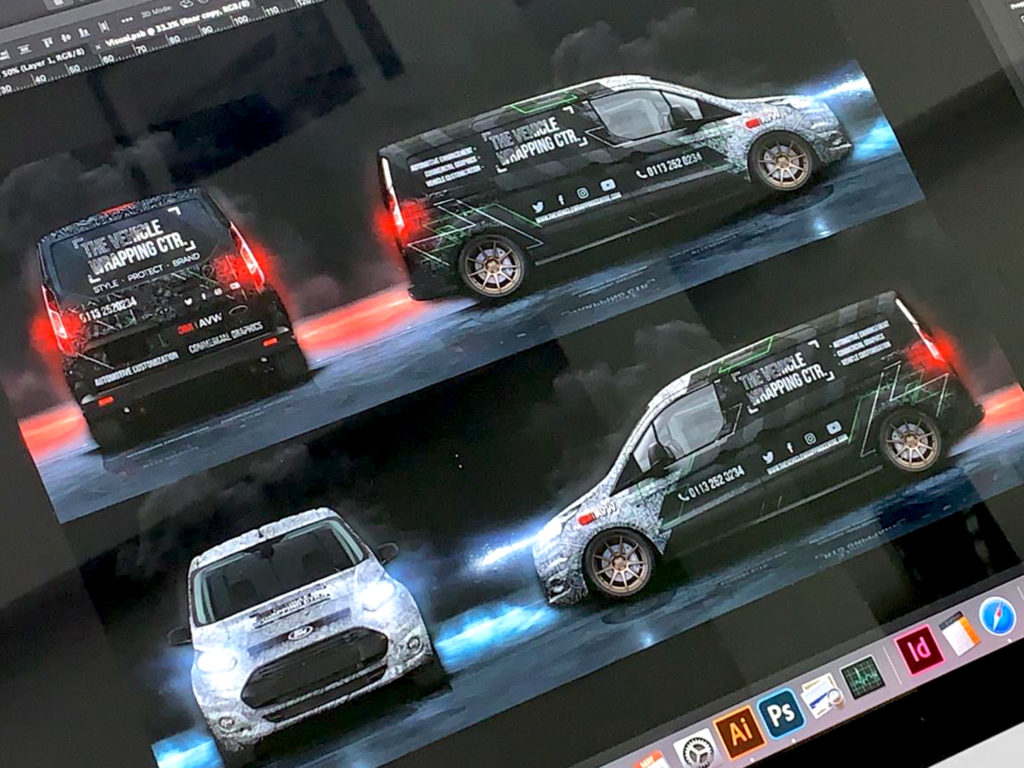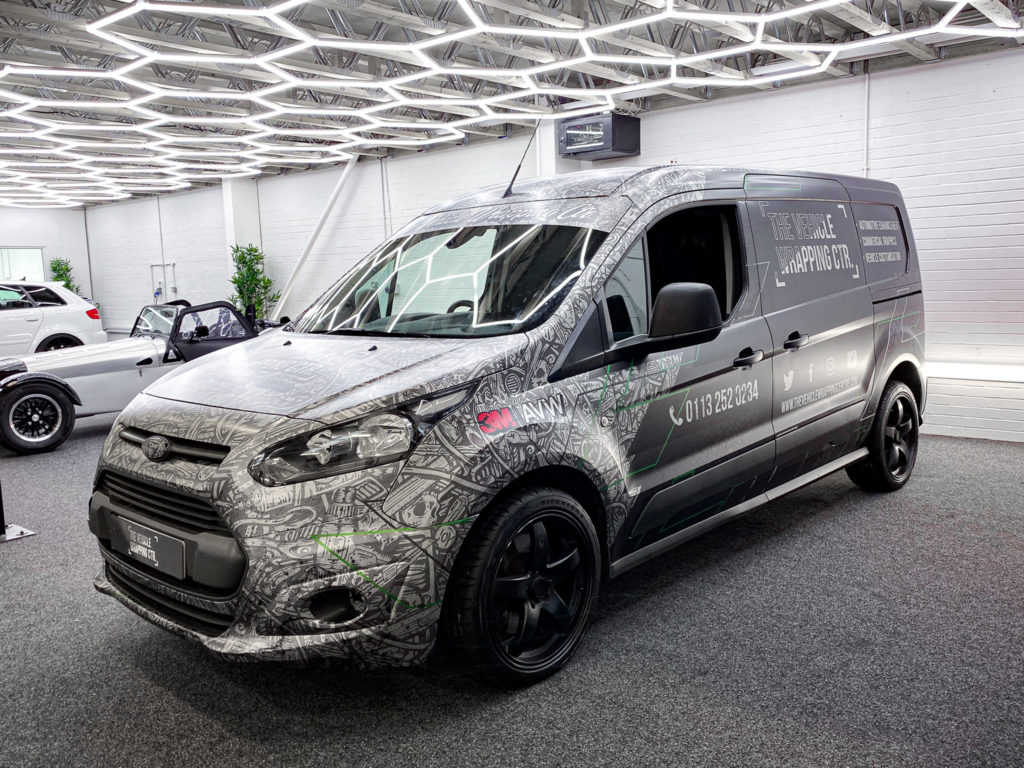 Applying a printed or colour change vinyl wrap, graphics or livery is a great, cost-effective way to refresh your vehicles rather than replace them. If they're starting to look a bit tired, why not refresh that paintwork with an eye-catching custom design, which detracts from the poor paintwork and instead promotes your business and brings you more customers?
In all, our premium quality vinyl wrapping is the perfect solution for your business needs if you have a commercial fleet. It is temporary, replaceable, protective of paintwork, a great source of brand awareness and also much more cost-effective than traditional signwriting options and re-sprays.
---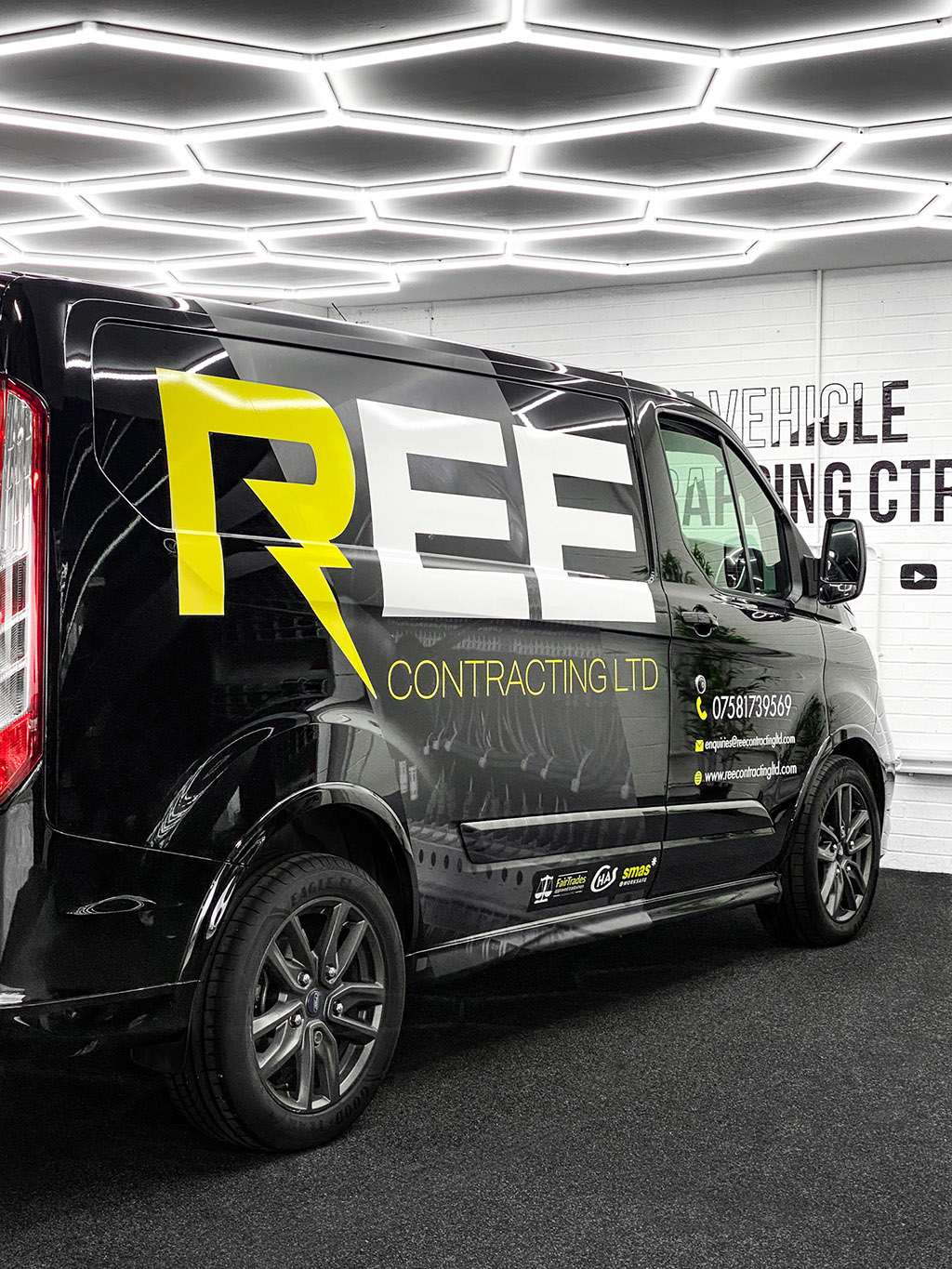 Partial Van Wraps.
Our highly skilled and experienced vehicle designers will create van advertising graphics that ensure you get the most out of your marketing spend.
A partial van wrap can be as impactful on the roads as a full digitally printed wrap if done right. Partial wraps are a great way of advertising a company or just adding some personality to your vehicle.
---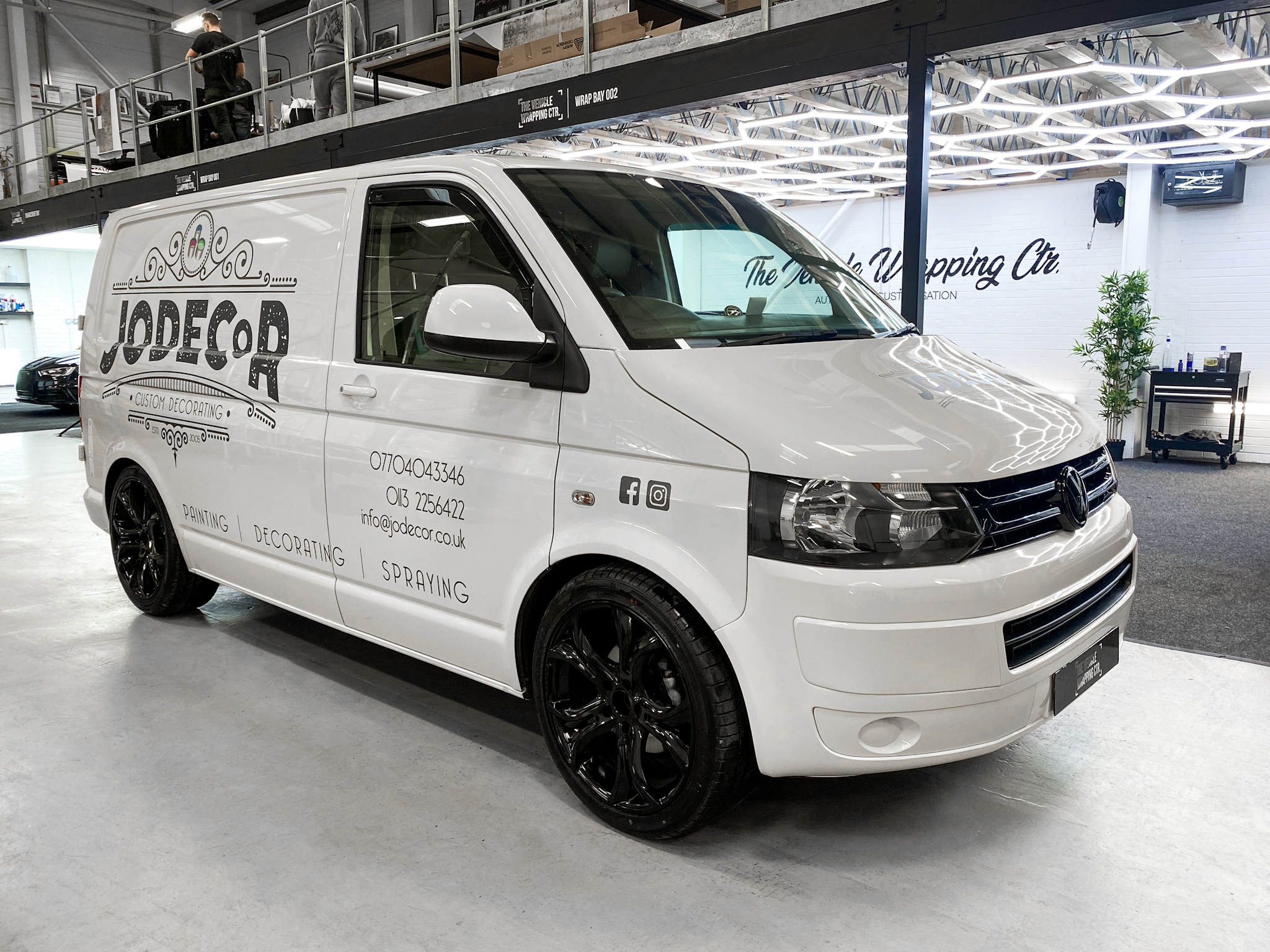 Van Graphics.
There are a huge amount of options when it comes to van graphics, this method is a great way of getting your company noticed on a budget. Our knowledgeable team will gladly talk you through the options and ensure you get the best suited product for your requirements.
---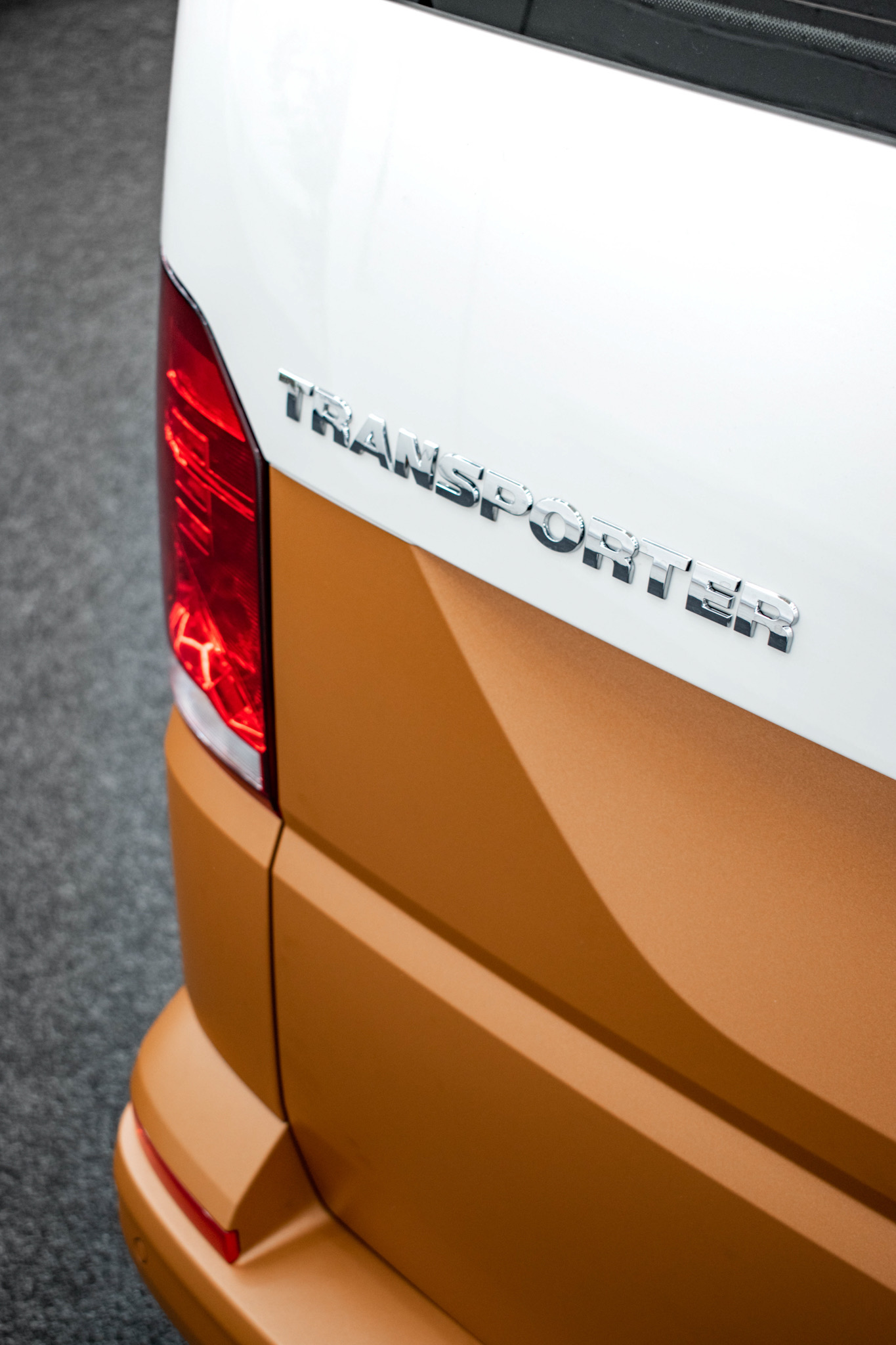 Colour Change Wraps.
Colour change van vinyl wraps is a great, cost-effective, and quick way to refresh your vehicle. A wrap can prolong the life of an older vehicle while also offer protection to a new vehicle.
Colour change wraps can be full or partial coverage and if a great way of achieving a custom look.
---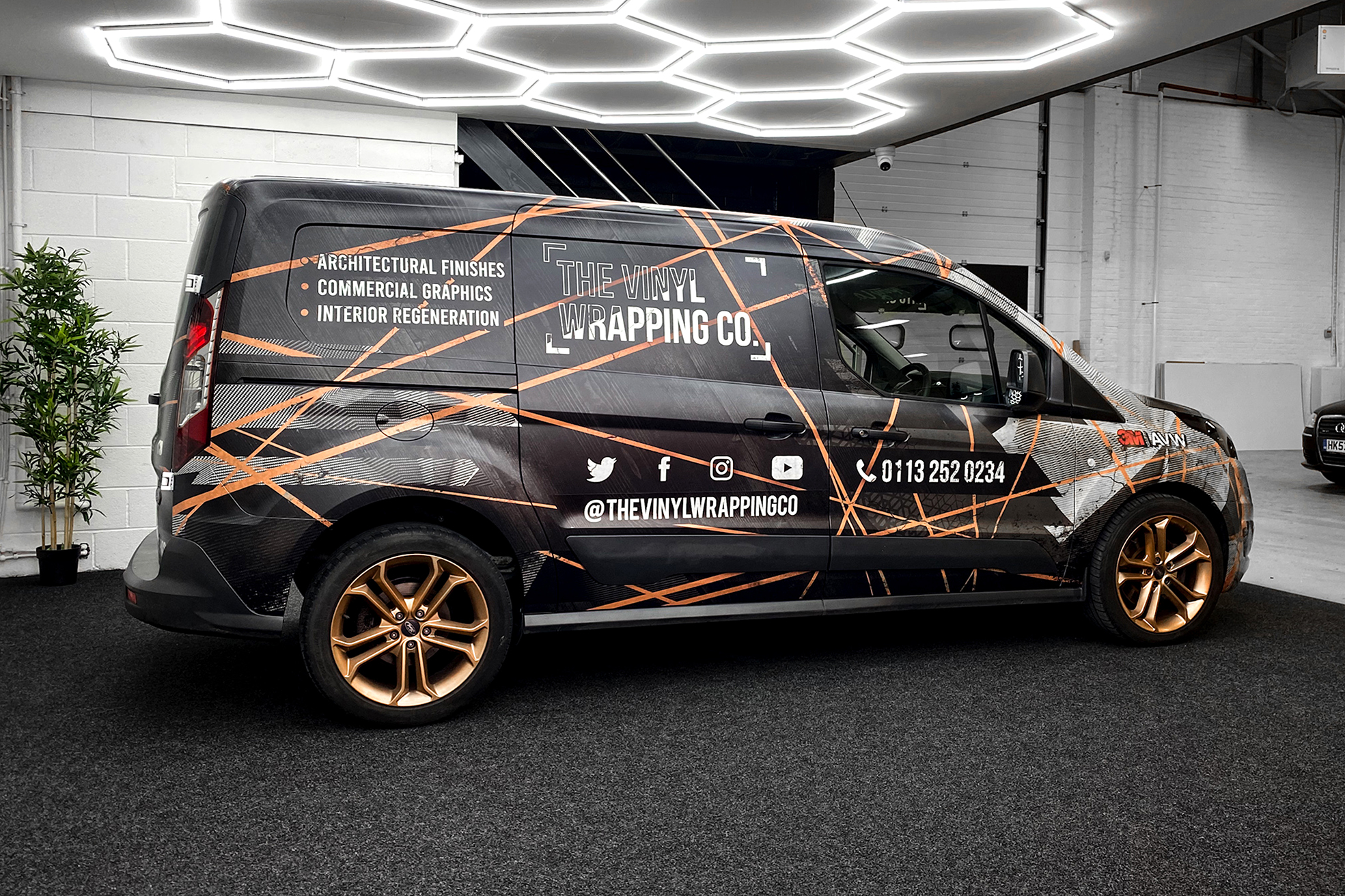 Printed Van Wraps.
As they are temporary, our quality van advertising wraps are an excellent choice for companies wishing to spread a short or long term marketing message. Lasting for three years or more, the vinyl film can be removed when needed and replaced with a new marketing message or company livery.
---
PROTECT YOUR FLEET'S PAINTWORK
Commercial van wrapping protects your fleet's paintwork from day-to-day wear and tear, which can be more evident and more likely on a van or truck that is often out on the roads. This means the vinyl wrap also protects the vehicle's residual value; when the wrap is removed, the van's paintwork will look virtually the same as the day it was wrapped. This is an especially attractive feature for newer or leased vehicles, as it will help retain resale values and reduce costs when the vehicle returns to the lease company.
How much does it cost for Van Wrapping?
Van wraps vary in cost, get in touch to recieve a quote.
HOW LONG DOES IT TAKE TO WRAP A VAN?
Van wraps vary in time as they depend on the size of the vehicle, the amount of material required, and extent of the project.
How long does a van wrap last?
You should expect your van wrap to last roughly five to seven years, as long as it's properly maintained.
Like what you've read so far? You can get in touch using the form below. A member of our dedicated sales team will aim to get back to you via email or phone with a quote and booking options within 48 hours. To enable us to come back to you with a quick and accurate response we encourage you too attached a couple of photos of your vehicle, this will quickly answer any questions we may have.
If you are looking to utilise our design and branding services for a new business or perhaps for a short-term marketing campaign, please feel free to give us a call to discuss in more detail. One of our knowledgeable team will gladly talk through your needs to ensure we create a bespoke vinyl wrapping experience that best suits your company's requirements.
If you want to know more about our finance options, we offer competitive rates and flexible terms our finance options from Ideal 4 Finance enable you to create an affordable package that suits you.
IMG_2647

IMG_5437

IMG_2768

Premier Joinery

Ford Transit – Partial Wrap & Graphics

dsc_0180

Volkswagen Transporter

Yonda – Large Cut Graphics

IMG_0700

AVA

Ford Transit – Rear Partial Wrap & Graphics

The Vehicle Wrapping Ctr.

Ford Transit Connect – Full Digital Print

VW Transporter T5

Distressed Livery for Moorfield German Motors

Mercedes Vito

Lost at Sea – Full Digitally Printed Wrap

Volkswagen Caddy

Custom Remaps – Full Digitally Printed Wrap

IMG_0443

IMG_9175

Foxhall Environmental

VW Transporter Luton – Full Digitally Printed Wrap

Wolf Doors

Ford Transit Connect – Digitally Printed Rear Doors & Graphics

Volkswagen Caddy

Custom Remaps – Full Digitally Printed Wrap

Demolition Service Group

VW Caddy – Full Digitally Printed Wrap

Easigrass

Peugeot Partner – Full Digitally Printed Wrap

IMG_4324

IMG_5698

IMG_9790_jpg

Certex

Vauxhall Combo – Full Digitally printed Wrap

IMG_2107