You know what they say, the devil is in the detail. It's well-known that the details are often what make or break the styling of any vehicle.
Vinyl detailing is a great cost-effective way of transforming the look of your car. Popular modifications include; de-chroming or blackout packages for a stealthier look and pin-striping or custom viper stripes down the sides or over the top of your car. Our printed carbon fibre continues to proof a hit on a range of cars, from super cars to 4×4's. Interiors are also often easily refreshed with a vinyl make over, covering any smooth to touch areas.
Popular vehicle areas for detailing include roofs, wing mirrors and chrome trims, but you are not limited to this. We can apply whichever vinyl you choose (standard, brushed metal, carbon fibre, or custom) to exactly where you would like it.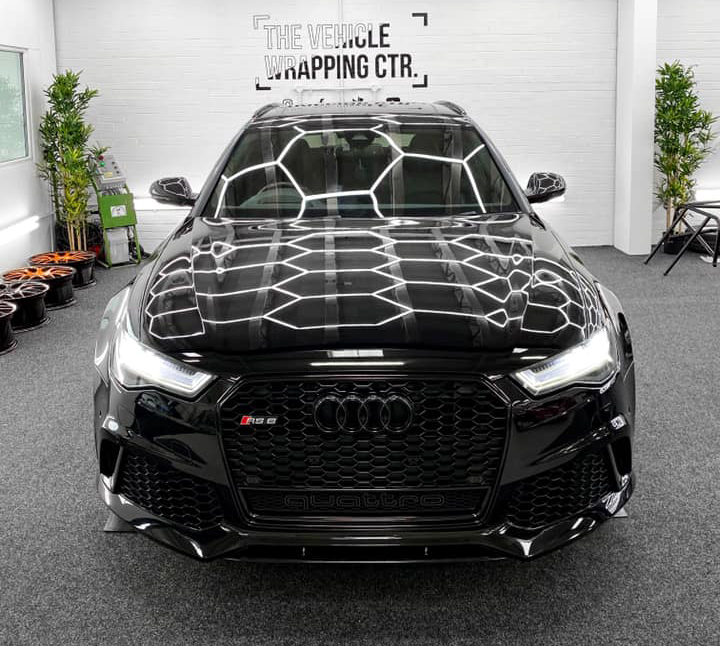 De-Chromes.
One of the most popular packages we offer here is a vehicle de-chrome. This is a great way of completely transforming the look for your car at a great price. The process of wrapping the dated chrome trims creates a modern look.
A must when styling any vehicle!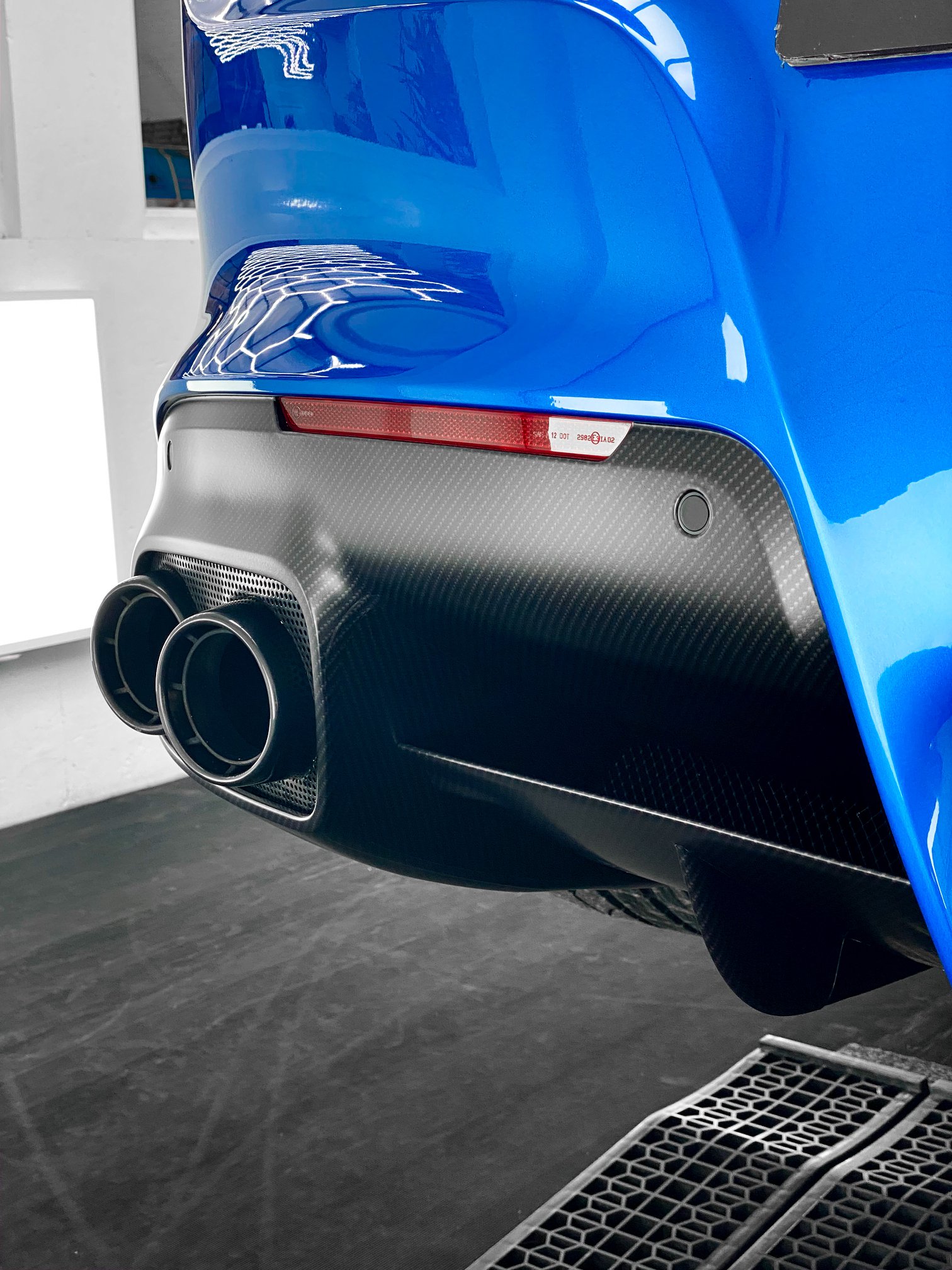 Carbon Fibre Detailing.
Whether it is gloss or matte/satin, twill weaved or forged, our bespoke range of printed carbon fibre products stand up on some of the most exclusive vehicles on the market, creating an improved style and increased level of detail.
Check out our product range here.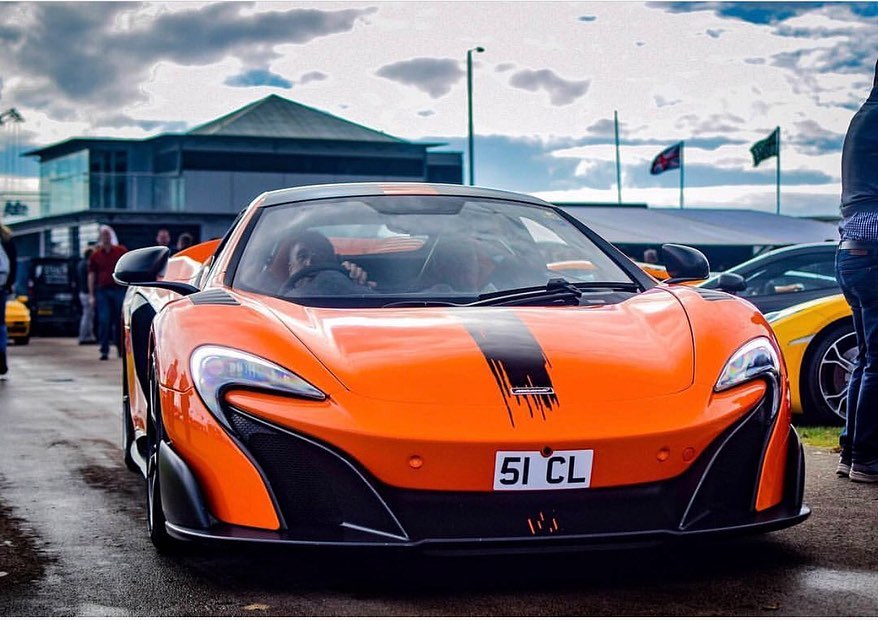 Stripe Details.
Custom stripes can improve the look of any vehicle, from iconic mini stripe kits to completely one-of-a-kind designs. One example is this painted stripe design, we cover all basis. Do you have an idea? Our in-house design team would love to hear it!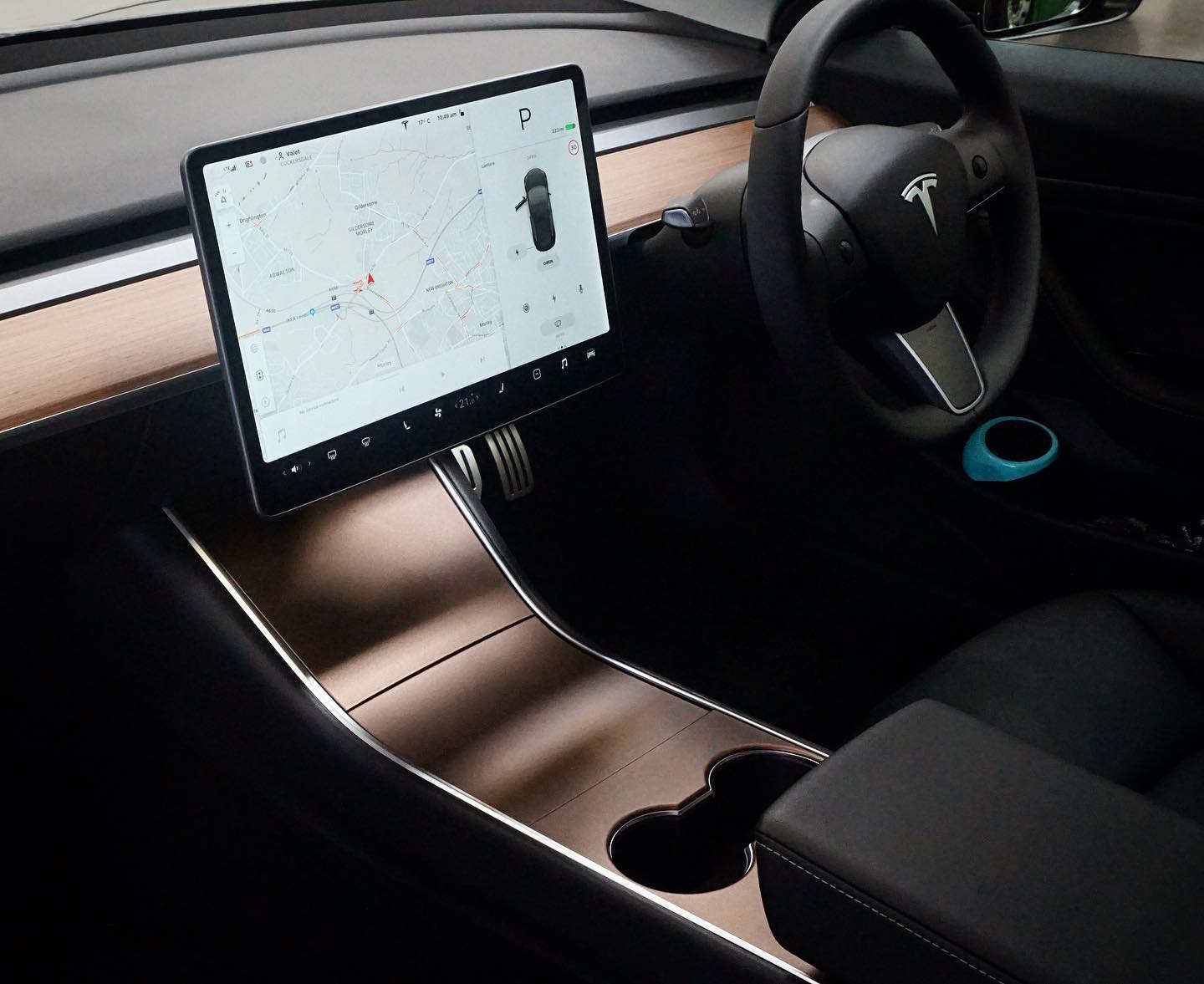 Interior Wrapping.
Vehicle interiors also provide an opportunity for improved styling with most vehicle interiors providing smooth surfaces suited to the vinyl application. Unfortunately, some textured finishes prevent sufficient adhesion and therefore cannot be wrapped.

Embossing.
Embossing graphics under the surface of your wrap is another great advantage of vinyl wrapping.
This gives a unique 3D effect, adding a subtle extra bit of detail to your car, setting you apart from the competition.
Lamborghini Aventador SV

Matte Carbon Fibre Detailing & SV Graphics

dsc_0311

Ford Mustang

Bespoke Mustang Stripes in Gloss Silver with Yellow Pin-stripe

Ferrari F12 Berlinetta

Gloss Carbon Fibre Detailing & TDF stripes

Ferrari FF

Novitec inspired Gloss Carbon Fibre make-over

Mclaren 720s

'Track Themed' using Matte Carbon Fibre & Gloss Striping

Ford Focus RS

Gloss Black Side Striping & Light Blue Pin-striping

Tesla Model S

Matte Black De-Chrome

Audi RS4

Full Gloss Blackout Package

Tesla Model 3

Matte Dark Grey De-Chrome

Mclaren 675lt

Custom Bonnet Stripe

Lotus & Helmet

Gloss Yellow Striping

Tesla Model 3

Interior Wrap – 3M

Tesla Model X

Gloss Red Detailing

dsc_0300