Of course we know that as well as the many vehicle types we have categorised on our website there are also many miscellanies vehicles that you may be wondering if we can assist you with, the short answer – yes!
Whatever the vehicle type, if it has a decent painted finish or smooth surface we have a vinyl product to suit. If its a new vehicle you are looking to protect or old vehicle looking to restore we offer tailored wrapping solutions to create the best possible outcome across all project types.
Check out some of the other vehicle types we have wrapped in the past, if you don't see what your looking for, let us know, we'd love to hear from you!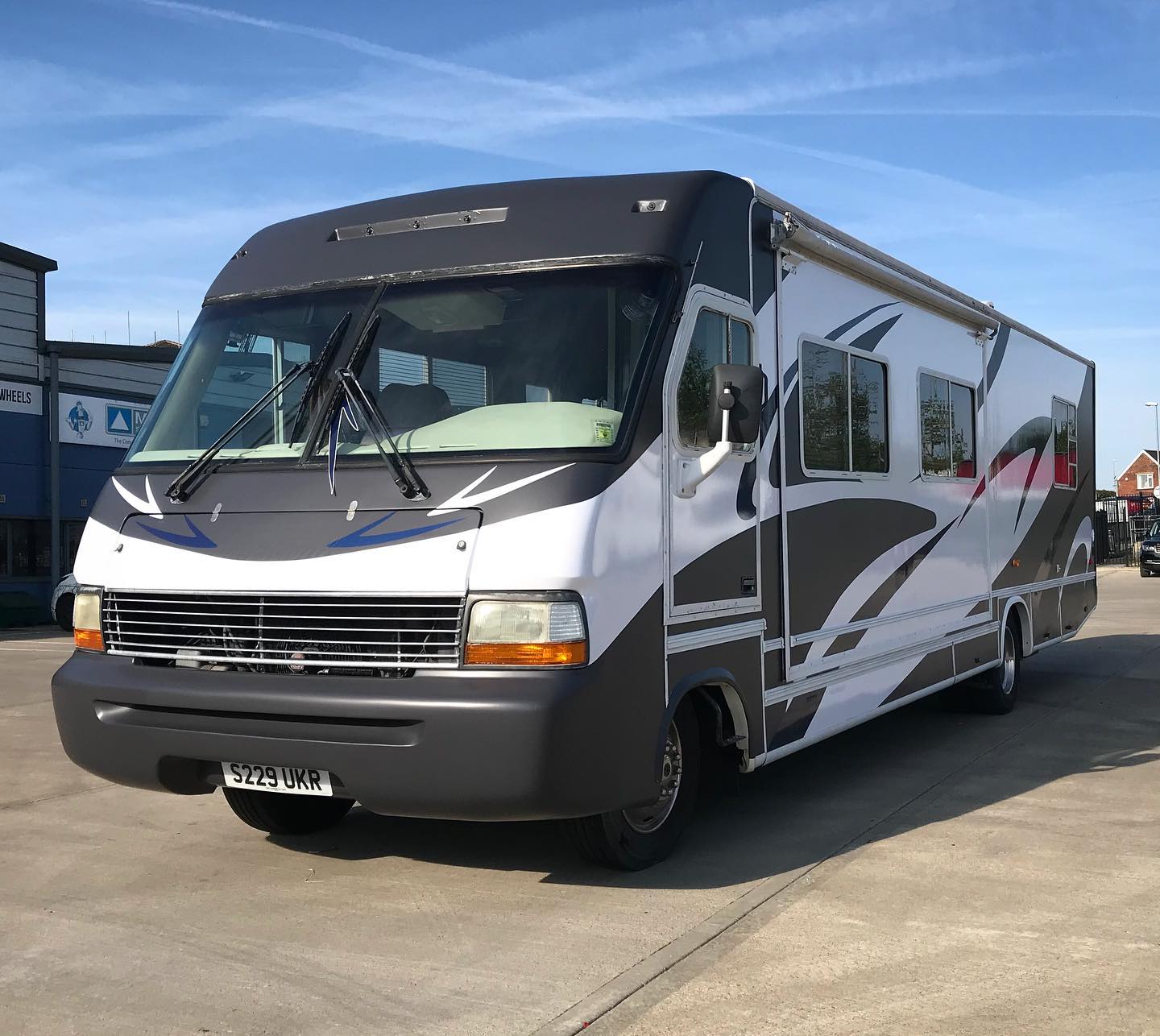 motorhomes & Caravans.
These vehicles are often a large investment for holiday makers in the UK. Understandably owners chesish the time they get to spend in these vehicles so often want to keep them looking their best. From graphics to full wraps we have helped restore and style many of these vehicles.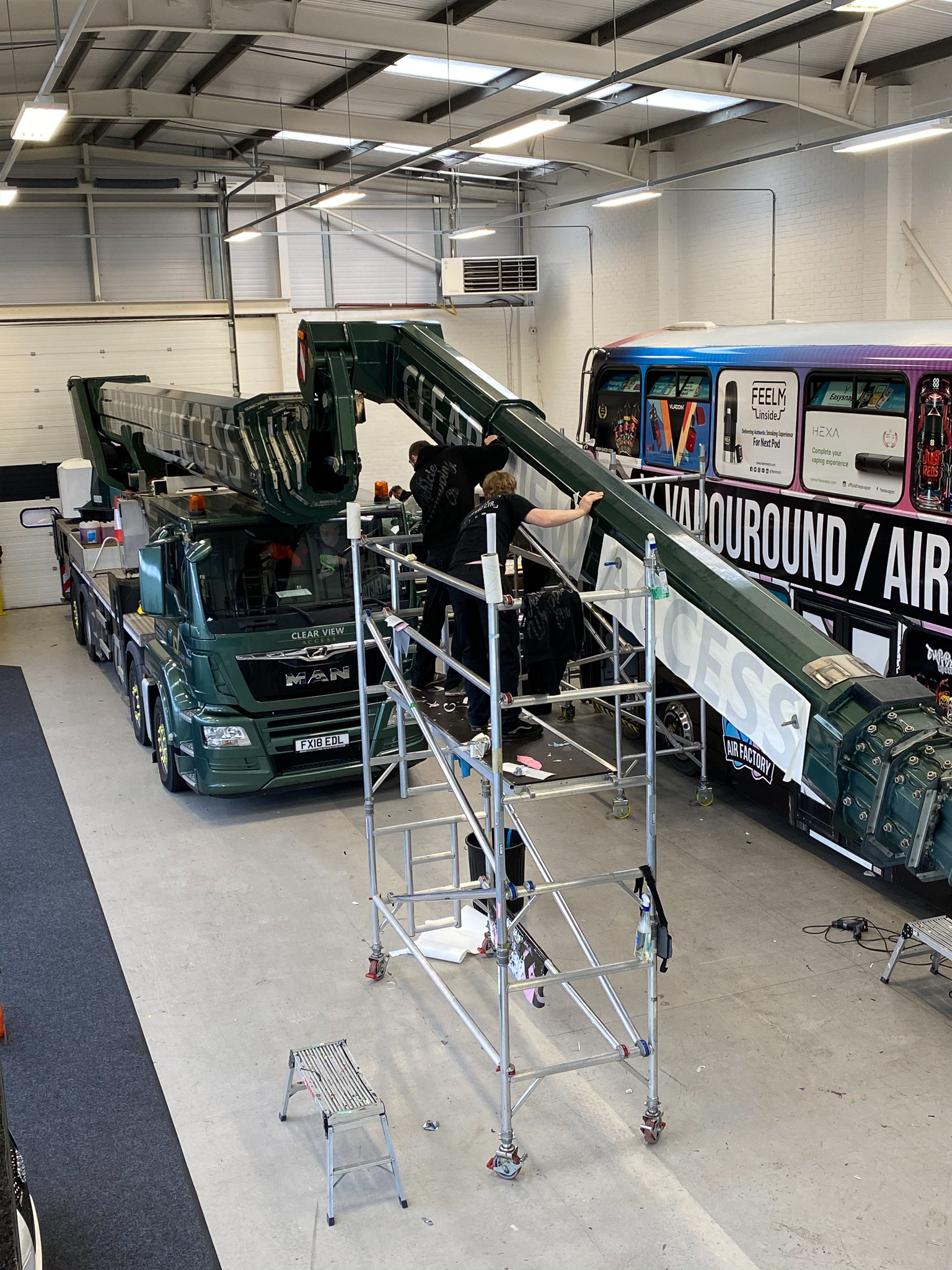 cranes.
Working with local access companies we have the space and know how to help brand the largest of Cranes and access platforms.
Whether its cab graphics, large boom arm graphics or rear chevron or refelctive kits, we do it all!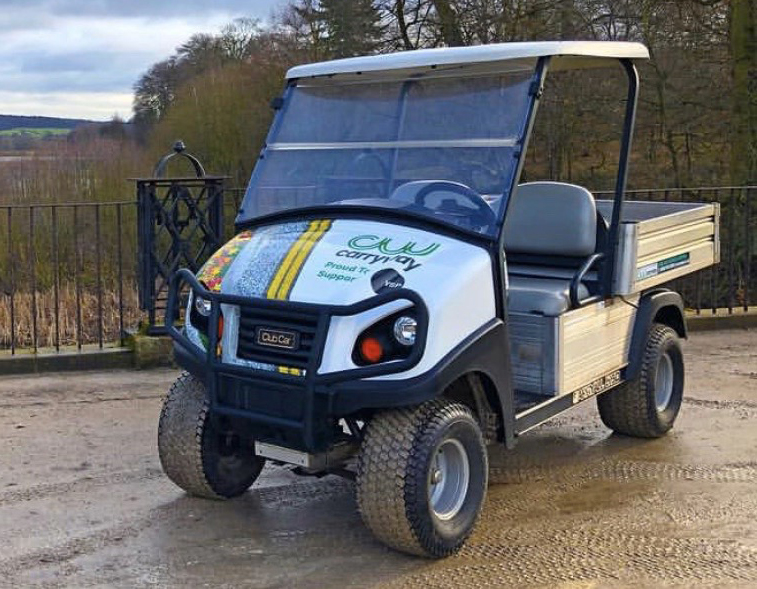 golf buggies.
Popular for large events; golf buggies are a great advertising tool for teams or brands alike.
There removable plastic parts are easily transformed with a colour change or printed vinyl.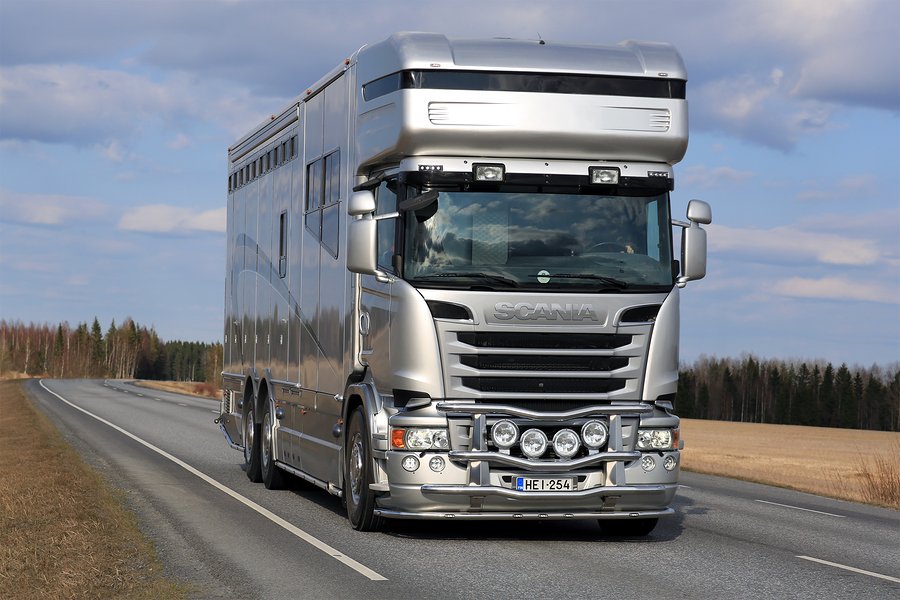 Horse boxs.
We also design and apply horse box wraps and graphics, including work on Sovereign, Bloomfields, Solitaire, Equihunter, and Alexanders horseboxes.
Whether for private horse boxes or for professional riders, we have a great deal of experience in designing, wrapping, and applying graphics and decals to horse boxes.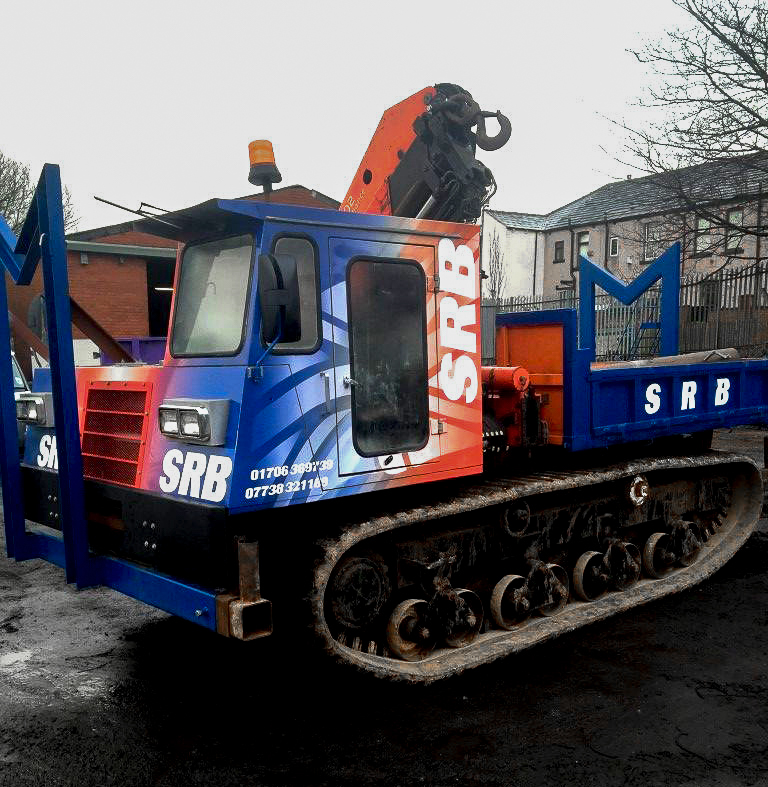 off-road utility vehicles.
Mud mules, quad bikes, amphibious vehicles, utility trucks and even hovercrafts can be customised, branded with printed vinyl or stickers.
Full colour change or printed wraps are also possible in most cases.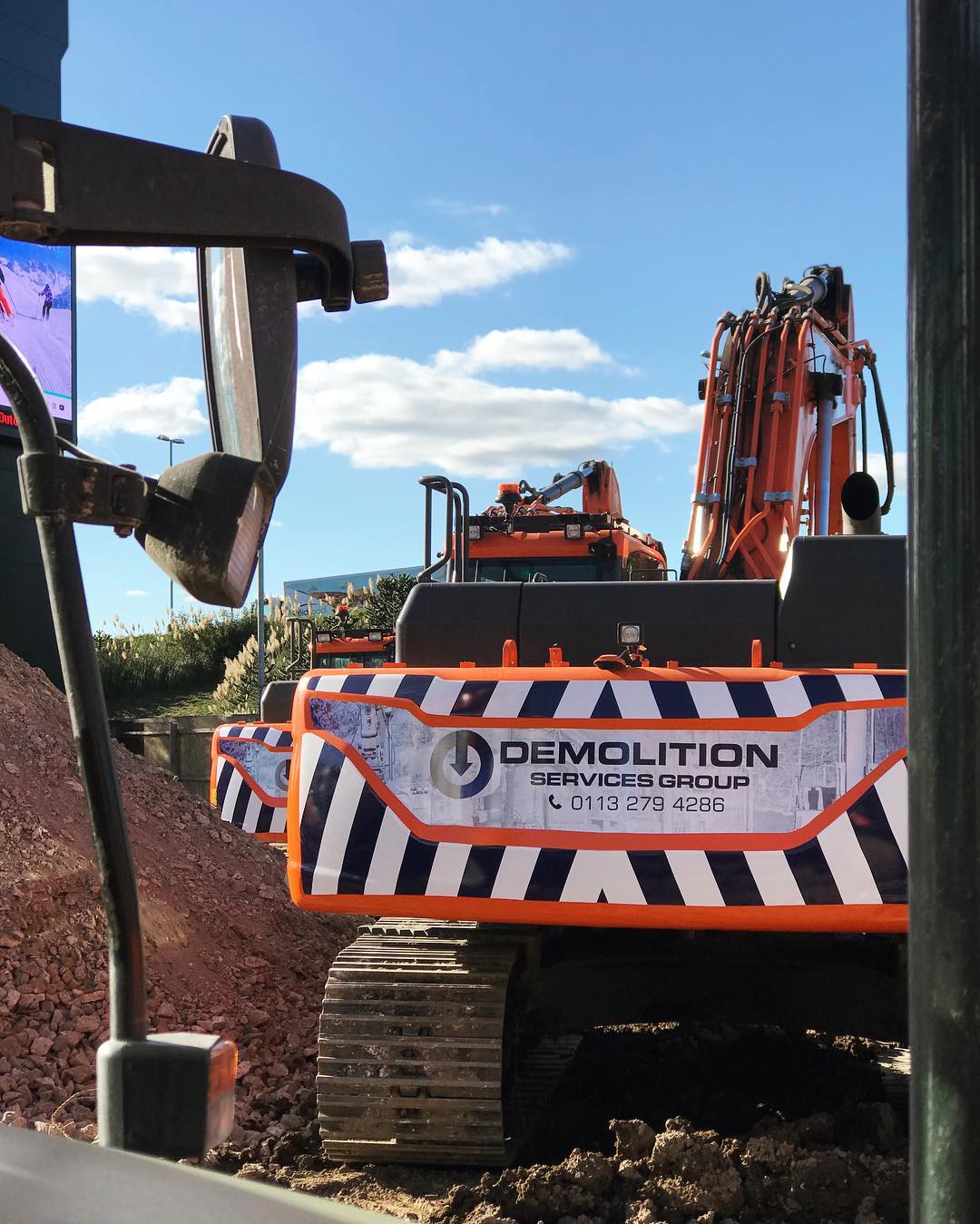 Plant machinery.
Plant Machinery offers yet another opportunity to promote you brand awareness while on a job – you never know who is watching.
Excavators, diggers, bulldozers, skips, crushers and whatever else you have in you fleet can be branding in anyway you like.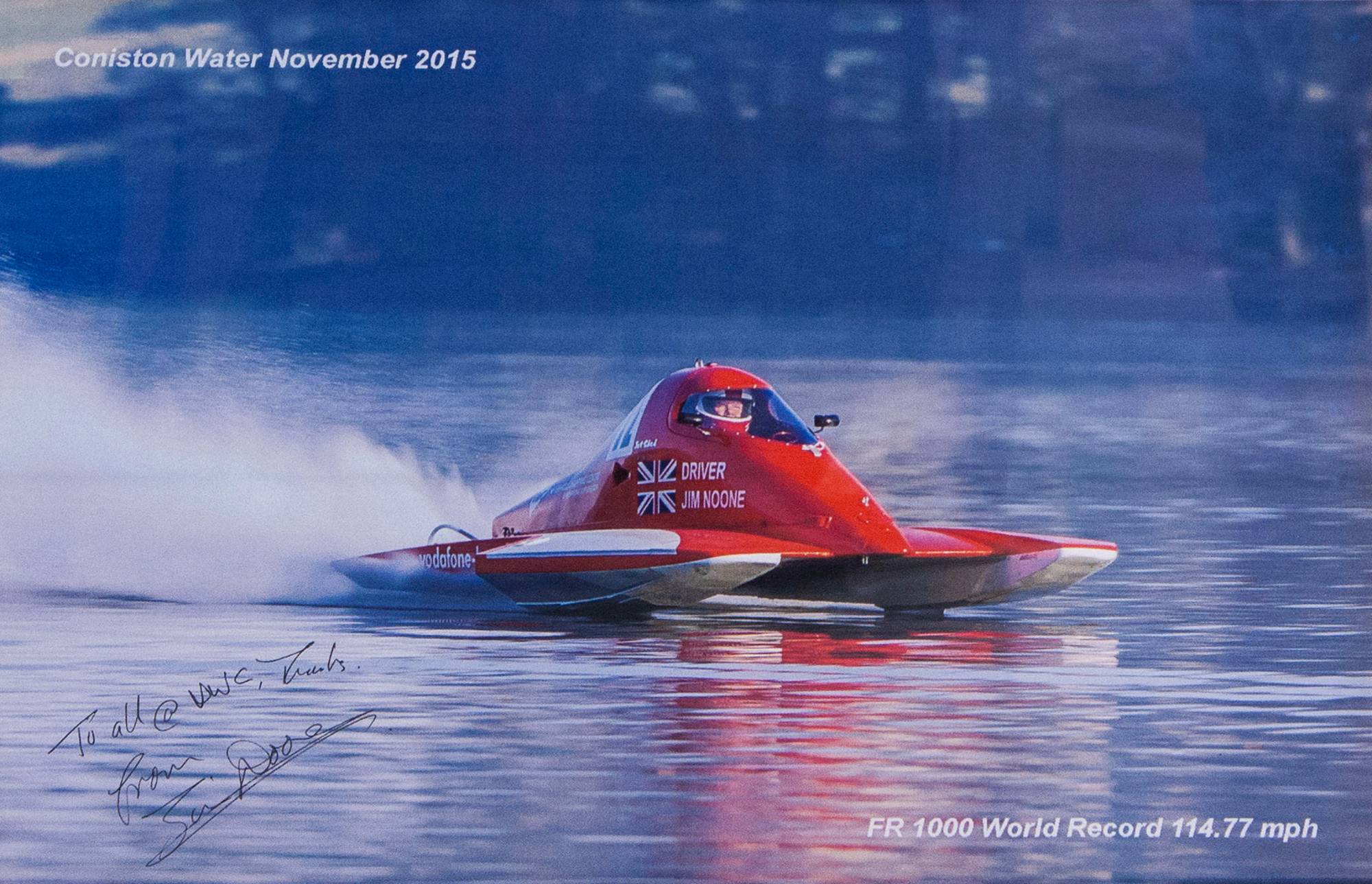 Our specialist vinyl wrapping team have the ability to transform your speedboat, sailboat, canal boat, or even jet ski in just a matter of days.
If you happen to be searching for a commercial boat wrap, we are also able to offer decals and wraps designed and applied with marketing and sponsorship in mind.
Our experienced designers have worked on an array of bespoke vehicles and are happy to go through designs and ideas throughout all wrap and application processes. Being that much of our work is totally bespoke, we are both happy to work on preconceived ideas or sit down with clients and conjure up a totally original design.
Whether it's a sponsor or logos to be applied to a Horse box or a large photographic image on a dumper truck our team works hard to ensure the best quality images are used produced and accurate replication in all instances
Demolition Services Group

Excavator – Custom Graphics

Motorhome

Full Wrap and Graphics

Carryway

Golf Buggy – Printed Wrap

Demolition Services Group

Excavator – Custom Graphics

Carryway

Golf Buggy – Printed Wrap

Demolition Services Group

Crusher – Custom Graphics

Demolition Services Group

Skip – Custom Graphics

Motorhome

Full Wrap and Graphics

Demolition Services Group

Excavator – Custom Graphics

Demolition Services Group

Bulldozer – Custom Graphics

Mug Shots

Citroen H Van – Colour change & Graphics

Demolition Services Group

Excavator – Custom Graphics

Carry Way Buggies

Solheim Cup Team Wraps

Clear View Access

Crane Graphics

SRB Plant Hire

Mud Mule – Full Digitally Printed Wrap