Vehicle graphics come in all shapes and sizes, literally, from a line a cut out lettering on the back of a tipper body to full digitally printed wraps, vehicle graphics remain one of the most effective ways of promoting any brand or service in todays modern world.
Using industry specific technology and production tools we offer a full range of graphic production services for any vehicle type and beyond that for application to any smooth surface. So whether its a fully digitally printed vehicle wrap to promote your business, some manufacturer decals for your pride and joy or simply some information graphics for your wall or company car we offer an application and product tailored to your specific requirements.
Types of Vehicle Graphics.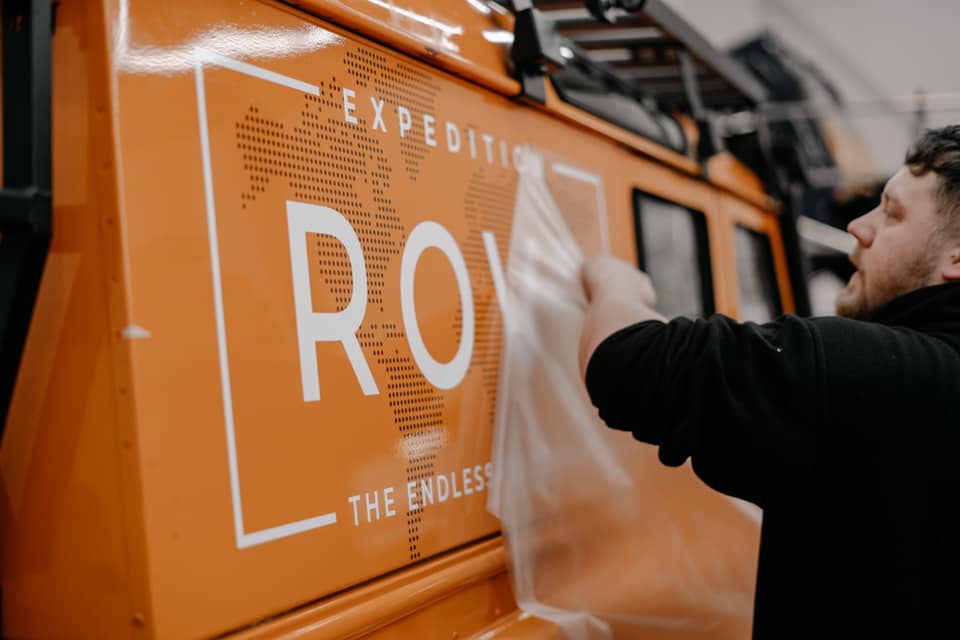 Cut lettering.
A great, cost effective way of getting your brand noticed, with a huge array of colours available we can unsure your graphics make most biggest impact and get you noticed on the roads.
Cut graphic are also often utilised for shop and car window graphics.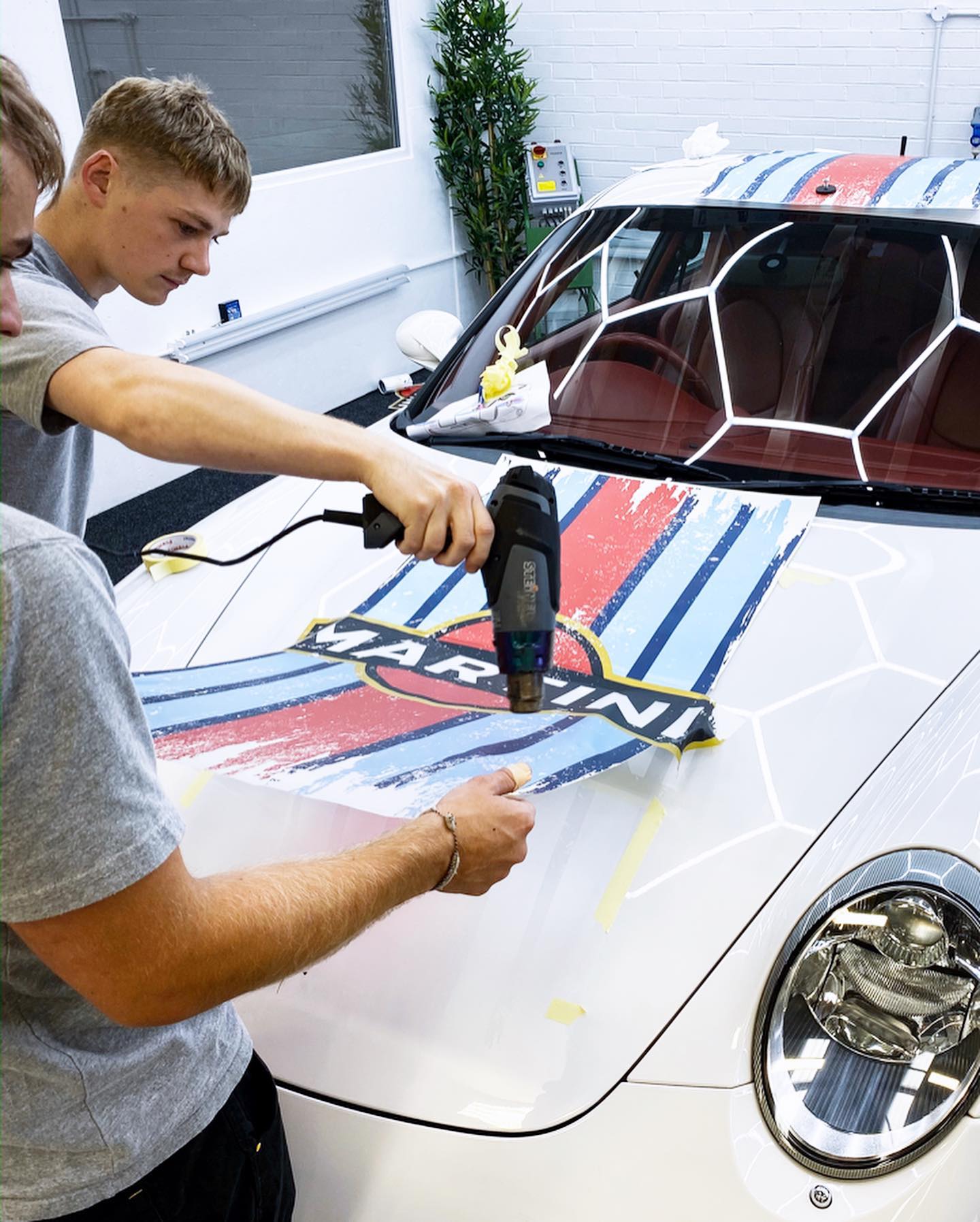 Printed Graphics.
Printed graphics are commonly used on both commercial and person vehicles, whether you want to advertise your services in more detail or create an individual look for you car with an ionic livery, this is a great option while still on a budget.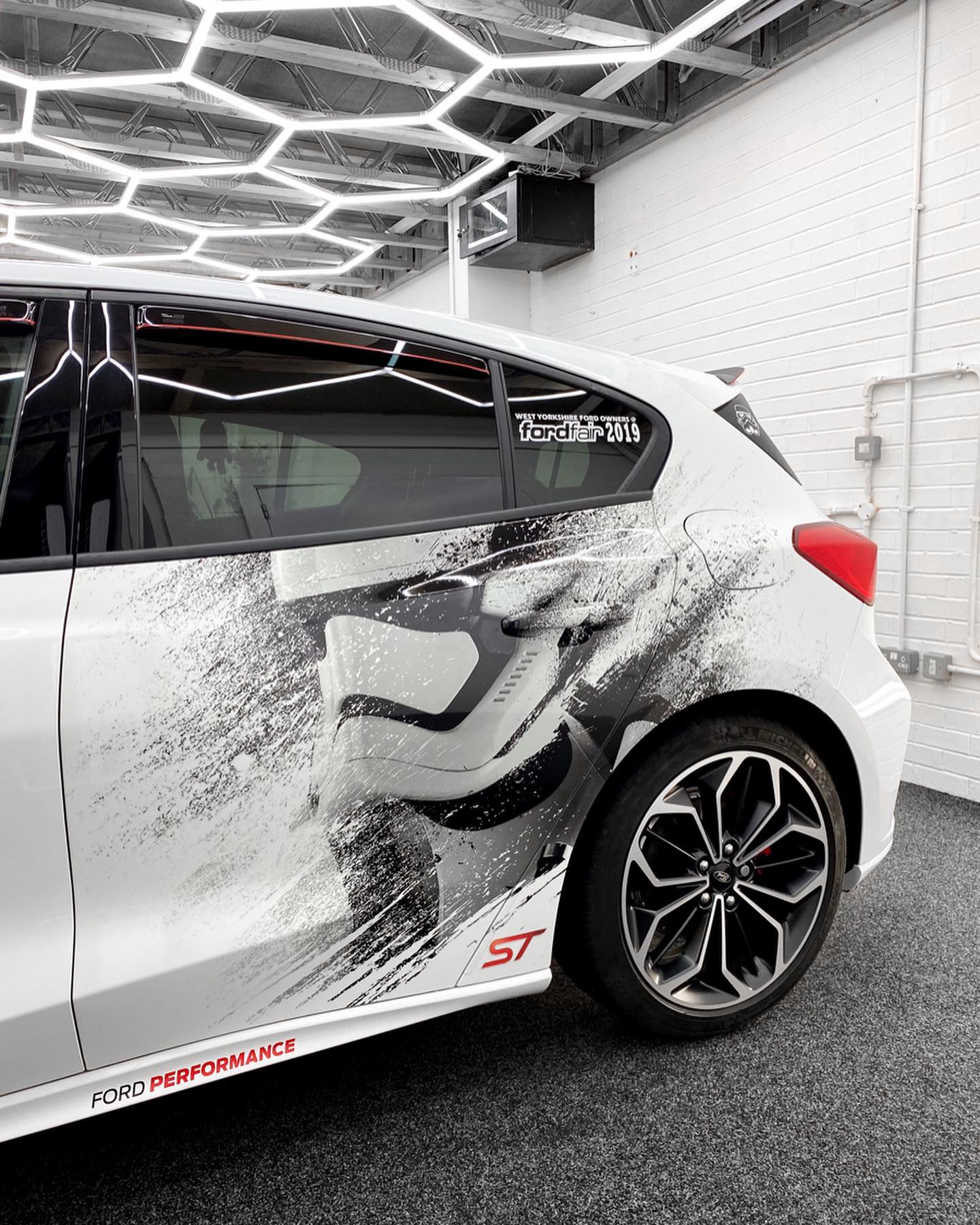 Clear printed graphics.
The perfect option for complex graphics that are too intricate for a cut out application while allowing for partial coverage to keep you on again on budget.
Perhaps you have a special paint job you don't want to hide but want to add a person touch!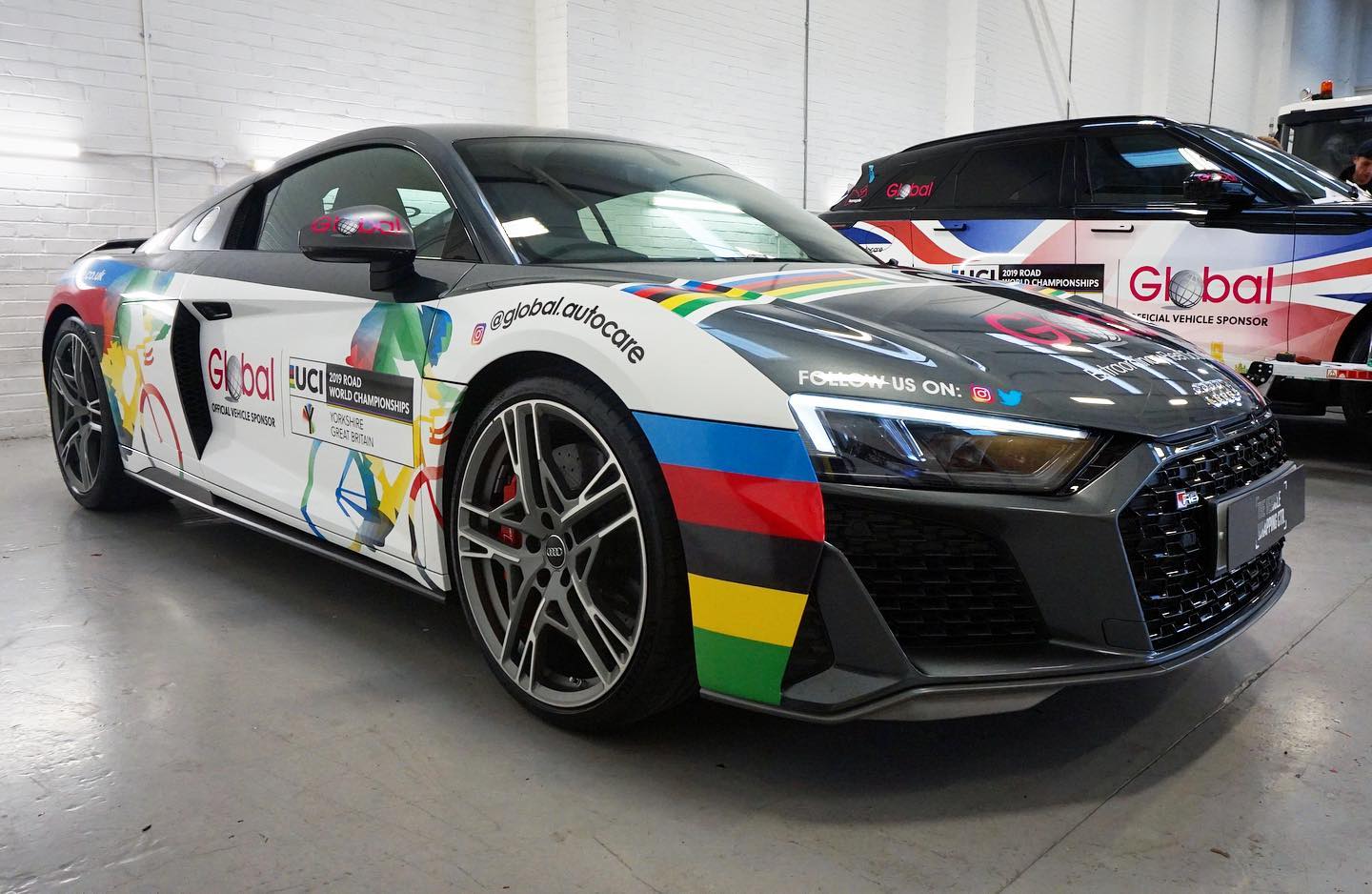 partial wraps.
Do you a large fleet and want to create a high impact branded advertisement for your vehicles but without the expense of a full wrap, partial wrap and graphics combined are a great way of created a professional eye-catching look for your fleet.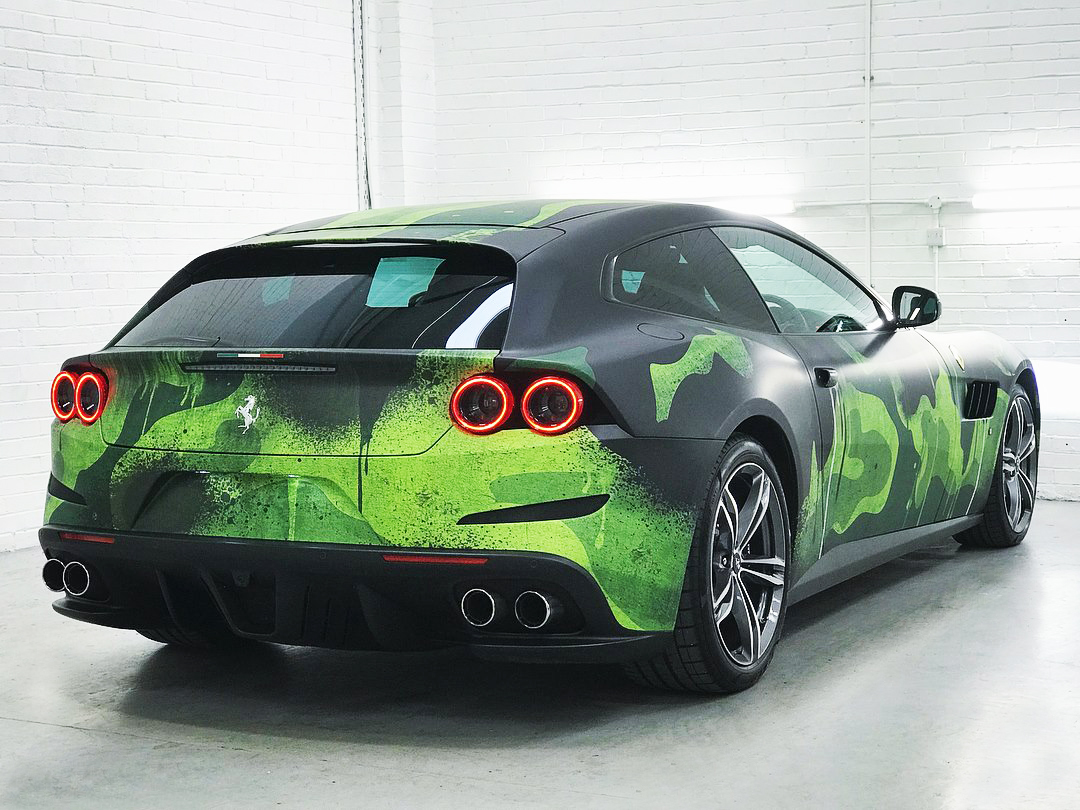 full Digitally printed wraps.
Unrivalled impact and exposure for any business, a full digital print allows us to create truly bespoke one-of-a-kind wrap designs that will be sure to gain the attention of any road user and give your brand a lasting impression.
Ducati 899 Panegale

Tri-colour Super-bike Graphics

GCPD Police Car

Dodge Charger Part Wrap & Graphics

Puma Speed X57R

Ford Fiesta Partial Wrap & Graphics

Suzuki Jimney

Printed Retro Graphics

Mercedes GTS

Petronas Livery

Porsche GT3

Gulf Livery

Tap 110

Land Rover Defender – Hops Graphics & Branding

Porshe 911

Distressed Martini Livery

Mclaren 675 lt

Painted Stripe Graphic

56910213_2339706972715542_2559284828872638464_o

Ford Mustang

Matte Black Graphics

Lancia Delta

Distressed Martini Printed Wrap

Mini One

Union Jack Roof

Voodoo Racecar

Cut Graphic Race Livery

Honda CBR

Redbull Racing Livery
Like what you've read so far? You can get in touch using the form below. A member of our dedicated sales team will aim to get back to you via email or phone with a quote and booking options within 48 hours. To enable us to come back to you with a quick and accurate response we encourage you to attach a couple of photos of your vehicle, this will quickly answer any questions we may have.
If you are looking to utilise our design and branding services for a new business or perhaps for a short-term marketing campaign, please feel free to give us a call to discuss in more detail. One of our knowledgeable team will gladly talk through your needs to ensure we create a bespoke vinyl wrapping experience that best suits your company's requirements.
If you want to know more about our finance options, we offer competitive rates and flexible terms our finance options from Ideal4Finance enable you to create an affordable package that suits you.