THE ULTIMATE CERAMIC COATING GUIDE.
Ceramic coating for your vehicle is a great choice if you want to keep your car looking fresh and avoid pieces of damage to your precious paintwork.
However, ceramic coatings can require more preparation and is more challenging to apply than paintwork sealant or traditional car wax. We highly recommend that you have your ceramic coating installed by a certified detailer to avoid disappointment.
Ceramic coatings are one of the most popular choices of paint sealant for vehicles. The coating is applied carefully by hand to the exterior of your vehicle, and as it is a liquid polymer, it chemically bonds with the vehicle's surface! Not only does this create an added layer of protection from weather and dirt, but it also adds an exceptional vinyl finish.
As previously mentioned, the ceramic coating provides your vehicle with a durable protective layer. Due to the hydrophobic properties, your car will gain an excellent level of protection against the environment and other damage conditions.
Here at The Vehicle Wrapping Ctr, we are proud to hold certification for industry-leading Gyeon-Quartz detailing and ceramic coatings. We professionally install our services at our specialist vehicle detailing facility in Leeds.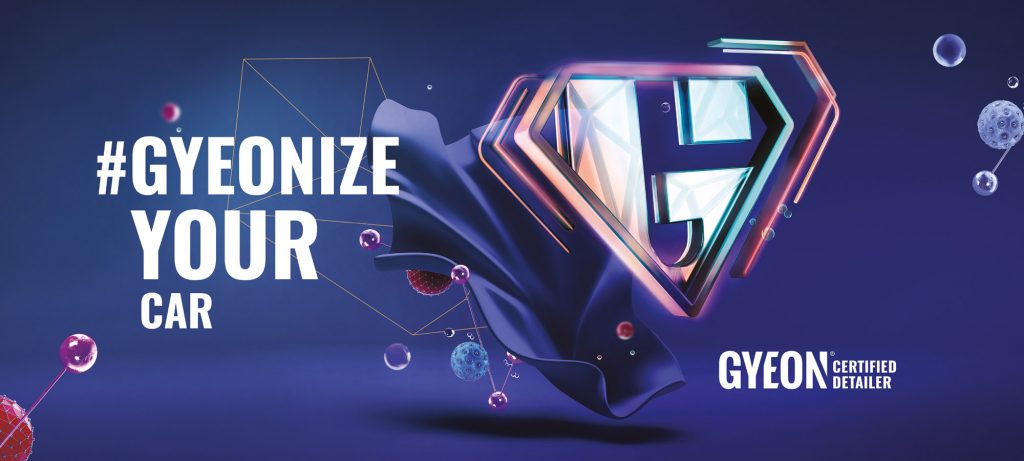 WHAT IS CERAMIC COATING?
Ceramic coating, also known as nano-ceramic coating, is a surface finish that is applied to the exterior of your vehicle to add an additional layer of protection. The finish will help to prevent any dirt, ultraviolet light, chemicals, water and minor scratches impacting your cars paintwork.
The liquid polymer that is applied is a premium alternative to wax; however, it lasts a lot longer and does not break down when you are cleaning your vehicle. Not only does the coating keep your vehicle looking fresh and new, but it also means you only need to do minimal maintenance as it is much easier to clean with the coating.
Here at The VWC, we have a huge variety of interior and exterior finishes to choose from. No matter what part of your vehicle you are looking to protect, we can help find the perfect option to suit your requirements.
WHAT ARE THE BENEFITS OF CERAMIC COATING?
As previously mentioned, there are a variety of benefits of ceramic coating for vehicle exteriors. Below, we will explain some in more detail.
Extra protection
By having a ceramic coating, you are adding an extra level of protection to your car or bike. Vehicles that have a ceramic coating are more resistant to small scratches from things such as daily wearing, improper washing, or any kind of dirt build-up.
Alongside this, a ceramic coated vehicle has UV protection. Often, car or bike paintwork or surface finish can fade as a result of oxidisation. By having a ceramic coating on your car, you gain a level of protection from ultraviolet rays, which can prolong the colour of your paintwork.
Lower damage risk
When your vehicle is ceramic coated, it can repel water, which is also referred to as being hydrophobic. This means that water can slide off your car easily, so there is less risk from harmful fluids or acidic rain.
Alongside this, mud and grime will struggle to bond with the surfaces of your vehicle, so you will be able to clean any substances off with greater ease.
Enhanced finish
Ceramic coatings add a hard-outer shell to your vehicle, which creates an enhanced finish with reflective properties. The enhanced finish makes paintwork pop and provides a glossy finish that can last up to a decade with the right kind of care.
What's more, if you would prefer your car to have a matte look, there are ceramic coatings that are specifically designed for matte finishes which can give a deep and hypnotising colour.
Easy to clean
As ceramic coated cars have a permanently bonded surface finish, they are much easier to clean! For this reason, you don't have to polish your vehicle at all.
Improper or incorrect washing is one of the leading causes of paintwork defects and surface scratches. With a ceramic coating, the hydrophobic properties and extra protection allows you to maintain the bodywork of your car.
Just give it an occasional wash down with a suitable car care products. Find some today at our online shop.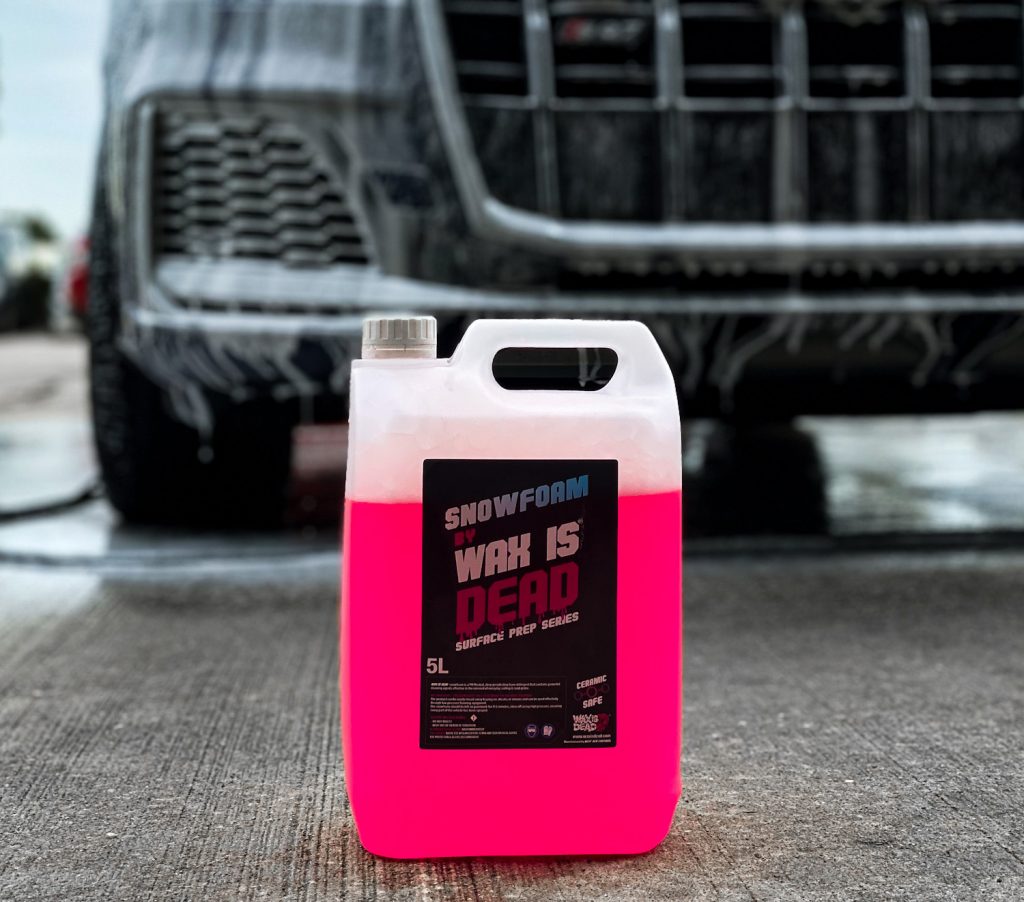 What are the misconceptions about ceramic coating?
Now we have gone through the benefits of ceramic coating, it is crucial to discuss the misconceptions surrounding it.
You still need to wash your car!
Firstly, and most importantly, having a ceramic coating does not mean you shouldn't do any maintenance on your vehicle.
You still need to wash your car regularly to maintain its appearance. However, the ceramic coating does help when washing your car as the hydrophobic properties prevent a lot of dirt and water from sticking to the surface, making it easier to clean.
Scratches still happen
Although ceramic coatings add an extra layer of protection by giving a hardened coat, they cannot protect your vehicle from everything.
Ceramic coating can help prevent UV and chemical damage, alongside minor scratches. However, ceramic coatings can be impacted by serious surface scuffs and stone chips.
It does not eliminate water spotting
Although ceramic coating has hydrophobic properties, some water droplets may remain on the car and create an opportunity for water-spotting. A ceramic coated vehicle cannot wholly eliminate water spots, and there can still be visible residue.
Ceramic coating or paint protection film?
A ceramic coating is a permanently bonded surface finish, which is why it's sometimes called ceramic car polish.
An alternative is paint protection film, which is applied as an extra layer over the top of your paint and has a slightly different – and in some ways better – set of benefits.
If you're not sure which option is best for you and your car, just contact Vehicle Wrapping Centre Leeds and we'll be happy to help you decide.
WHY GET PROFESSIONAL CERAMIC COATING OVER A DIY KIT?
Ceramic car polish done well will look great and should last for several years, but it's not easy to apply, so it's best left to the professionals.
The Vehicle Wrapping Centre use trusted brand names like Gyeon Quartz amongst others, so you know you'll get a great long lasting standard of finish with generous warrantees.
We also offer finance deals on ceramic car coatings, whether you want to borrow 5% or 75% of the total cost – so you get a professional ceramic vehicle coating and spread the cost too.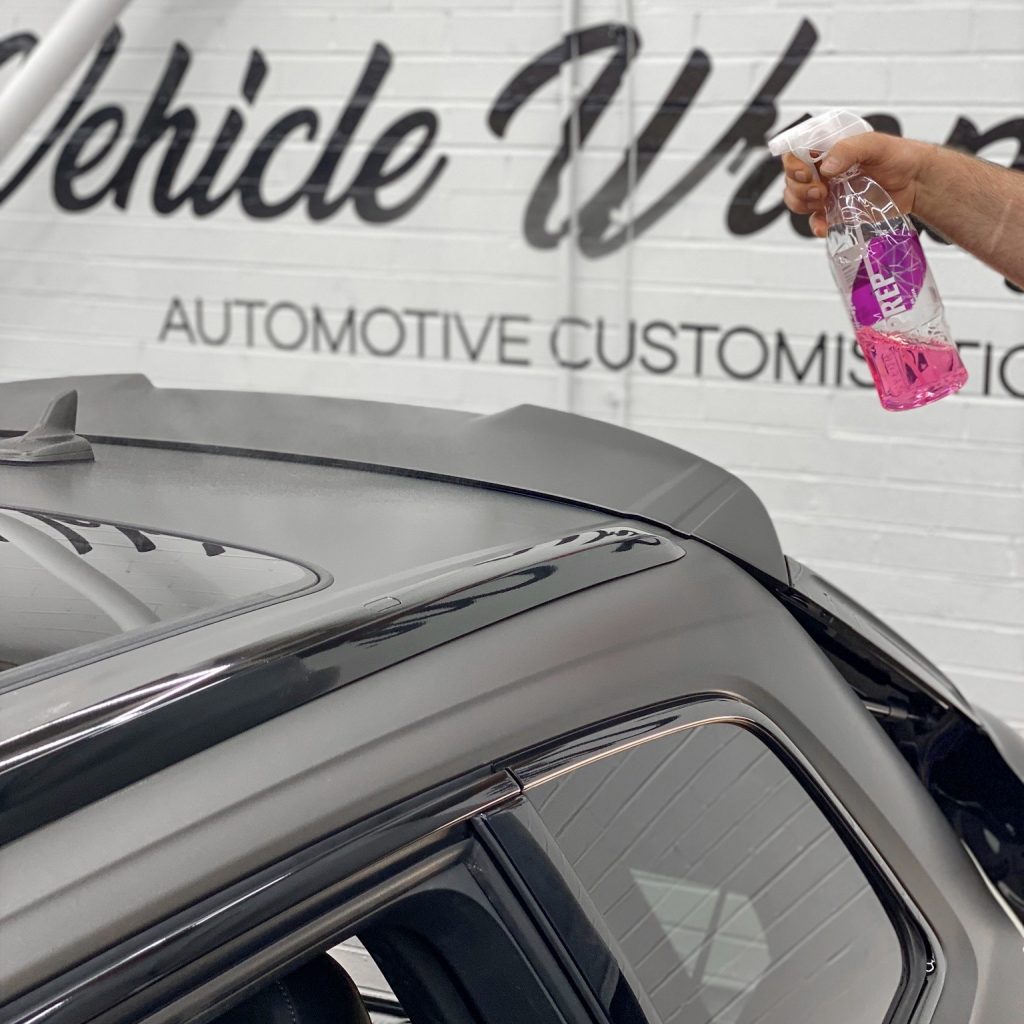 In the vast majority of cases, ceramic coating can add significant value to your vehicle. It achieves this in a number of ways:
Visual appeal
Ceramic car polish gives a semi-permanent high-gloss finish, to preserve that production-line shine for longer.
This can protect the resale value of your vehicle, or help to restore some of its original value if you get your car ceramic coated before selling it.
Reduced maintenance
Ceramic coated cars need less maintenance, which is welcome news to many owners who don't want to spend hours each weekend polishing the paintwork.
The upfront investment in a ceramic paint finish pays off over time as you don't need to wax the car or pay to have it hand-washed as often, all of which increases its value at the point of sale.
Future benefits of ceramic coating
Because it's bonded to the vehicle, ceramic car polish lasts for a long time with very little maintenance needed.
Your car's next owner is likely to appreciate that they're paying extra for a permanent feature, and not just for a high-gloss wax added to sell the car, which will wear off in the first six months.
Can other types of vehicles get ceramic coating?
Yes. If you want a high-gloss, low-maintenance surface finish for your vehicle, it's worth considering.
Ceramic coatings for motorbikes help to protect against minor paintwork scratches and dirt residue kicked up from the road at speed.
If your lorry has a custom paint job or company livery, it's worth looking into ceramic coatings for HGVs to keep it looking at its best.
And ceramic coatings for boats can have long-term benefits too, not only repelling water splashes, but also protecting against fading and other UV damage from sunlight exposure.
HOW DO YOU WASH A VEHICLE AFTER CERAMIC COATING?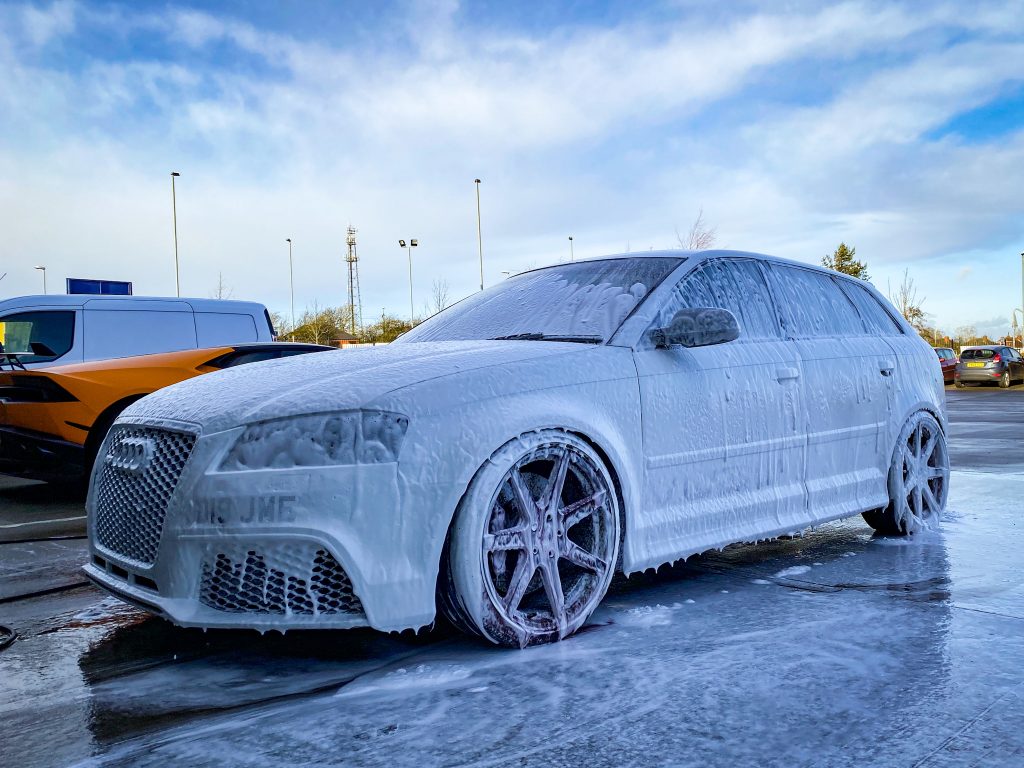 Ceramic coatings for cars are hygrophobic – they repel water – and they also repel typical road dirt, bird droppings and other surface residues.
That's not to say that you never need to wash your car though, especially if you want to enjoy the high-gloss ceramic coating at its best.
But thanks to the ceramic, it should be much easier to dislodge dirt and rinse it away, without having to rub or scrub the paintwork.
We have a selection of shampoos and cleaning fluids suitable for ceramic coated cars available in the VWC Online Shop, under Car Care Products.
HOW DO YOU REMOVE CERAMIC COATING FROM A CAR?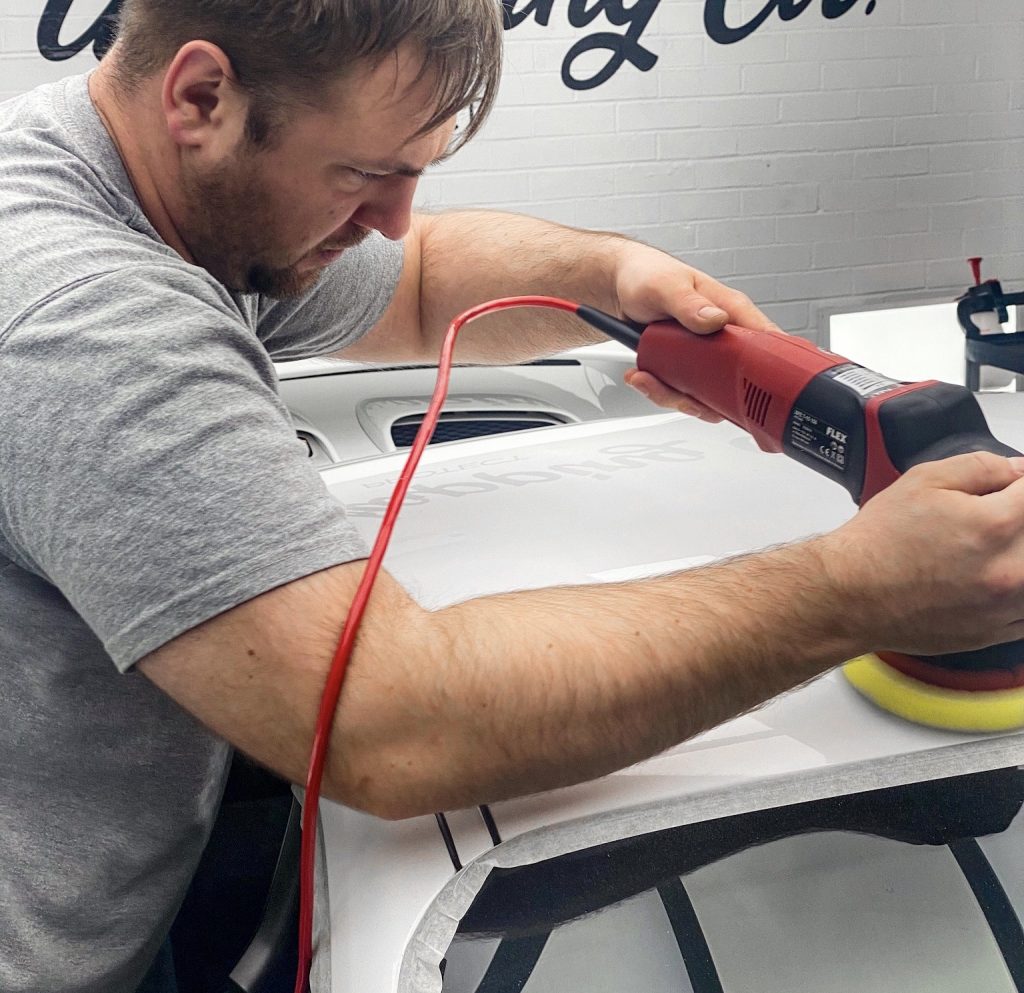 There are a few ways to remove ceramic coating from a car, and generally speaking, they usually involve using a very lightly abrasive cleaning solution to dislodge the ceramic layer.
It's best to leave this to the professionals, who have the products and equipment to polish away the ceramic layer without damaging your car's clear coat or coloured paintwork.
You might not need to remove the ceramic coating from your car – for example, if you've had one bodywork panel replaced, it might be possible to have that one panel ceramic coated to match the rest of the vehicle, rather than remove the ceramic from the rest.
Ceramic coating services near me
Now you've learned the benefits of ceramic coating for cars, you're probably asking yourself "Where can I get ceramic coating near me?"
If you're based in or around Leeds, The Vehicle Wrapping Centre is the place to be to get a ceramic paint coating for your car.
We're located close to the M1 if you're coming from the north or south, and the M62 if you're coming from the east or west, so we really can serve the four compass points of the UK.
You can see a map of some of our most popular local towns and cities on our Coverage Areas page, or contact our Leeds Vehicle Wrapping Centre to talk to our team about ceramic coating your car, lorry, motorbike or boat – or any other suitable vehicle you choose!