It hasn't always been easy getting your hands on a top low-emission car for less than £15,000, but thankfully as the technologies used continue to mature and evolve further, eco-friendly cars are coming closer to being within reach for those of us with a tighter budget.
Here are some of the top low-emissions cars you can buy for under £15,000 in the current crop, from the cheapest zero-emission cars on the market, to those that will have you wondering whether to push the boat out by a few extra quid.
Renault Twizy Expression
The Renault Twizy Expression redefines the notion of entry-level for the electric car segment – in fact it isn't technically a car at all, but an electric quadricycle that comes with no doors as standard.
If you're willing to take a gamble on its open cockpit design and stripped-bare features list, you can get this futuristic zero-emissions city runabout from £6,690 plus a minimum monthly battery rental contract of £45.
Suzuki Celerio SZ3 1.0 Dualjet
Offering remarkably good value at on the road (OTR) prices starting from £9,649, and with emissions of just 84 g/km CO2, the Suzuki Celerio SZ3 1.0 Dualjet looks like a conventional family hatchback – it even has doors, five of them, unlike the Twizy.
Its smart dual injection system and good thermal efficiency keep emissions among the lowest you'll find at this price point, while enabling fuel economy of 78.4 mpg.
Peugeot 108 Hatchback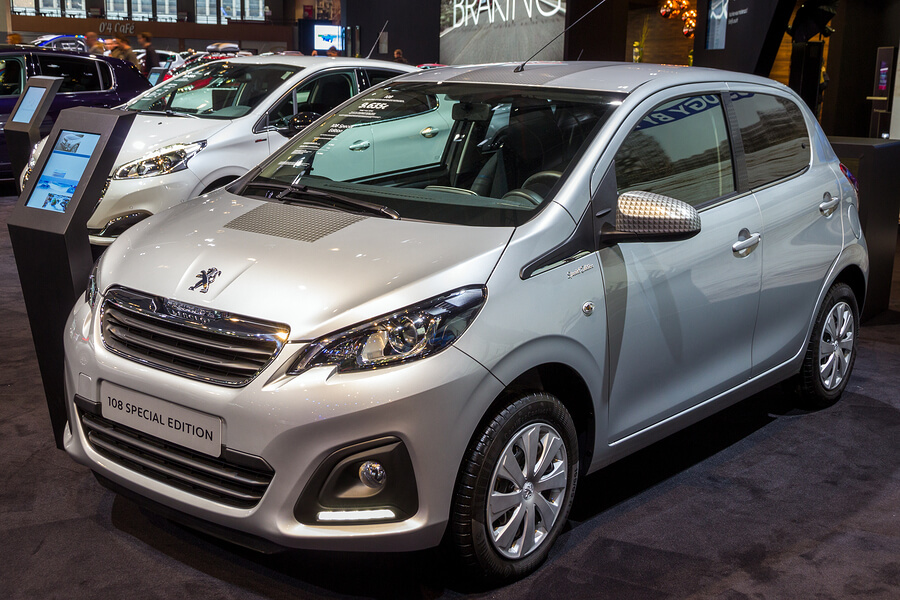 If you want to stay under £10,000 and under the magic three-figure carbon emissions, the Peugeot 108 Hatchback with 1.0-litre PureTech petrol engine gives 68.9 mpg for just 93 g/km CO2, all from an OTR price of £9,504.
With Peugeot offering £500 cashback if you test drive before the end of 2018, that brings the real-terms price down to just £9,000 plus some loose change – not bad for this stylish and practical car.
Dacia Logan MCV Essential TCe 90
It would appear that the Dacia Logan MCV is one victim of the assault on diesel engines in 2018, as the Ambiance trim is no longer available from the manufacturer. This is a shame because the Ambiance with its diesel engine put out just 90 g/km CO2 at an OTR price of £11,695.
The next best thing is now the Dacia Logan MCV Essential with a TCe 90 petrol engine, which at 121 g/km CO2 is a sure sign that the crackdown on diesel engines is not necessarily wholly good for the environment.
It's priced from £10,095 but if your budget is four figures, for £9,295 you can get the Dacia Logan MCV Essential with the SCe 75 engine and only slightly higher emissions of 123 g/km CO2.
Nissan Micra 1.5 dCi Visia
The Nissan Micra 1.5 dCi Visia is the entry-level spec, but don't let that fool you, as this is a model that has come a long way from its previous generation.
Now offering emissions of just 85 g/km CO2, and fuel efficiency of 88 mpg, this five-door manual diesel supermini is well worth stretching the budget to the OTR price of £15,090.