It is estimated that by 2050, the global population will increase from 7.4 billion to 10.6 billion, resulting in four times the amount of shipped goods every single year. Both urbanisation and digitalisation are a driving force in the upcoming changes in the logistics and transportation sector.
As competition continues to increase, delivering excellent customer service quality is a must for haulage and logistics companies. Commitment to customers means smooth supply chain management, a level of professionalism, and transparency towards customers and suppliers.
This article discusses the challenges and opportunities that the haulage and logistics industry may face during the next 20 years.
We have put together a list of six factors that influence transport and logistics sector.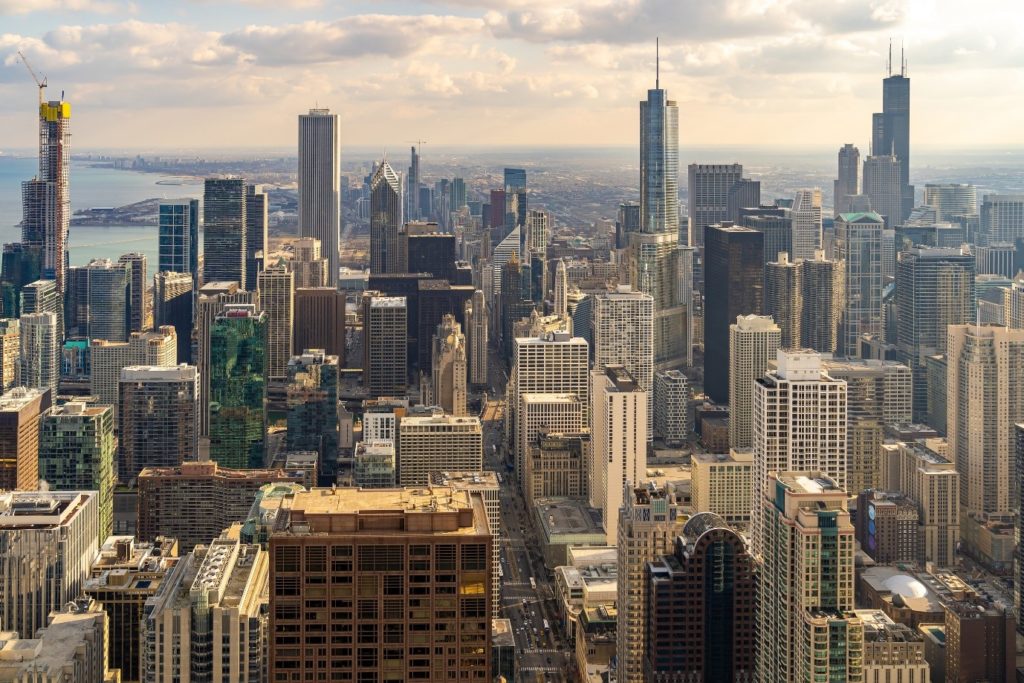 Rapid urbanisation has been continually shifting population from rural areas to cities. However, ever since Tokyo and New York population surpassed 10 million back in the 1950s, the switch from cities to megacity metropoles have arisen.
It is estimated that the number of megacities, which are cities with more than 10 million inhabitants, will increase to 27 cities by 2025. This means that almost 10% of the world's population will live in a megacity. This number of megacities is estimated to reach 41 megacity by 2050.
Urban sprawl can generate volumes of traffic and increasing pollution. With technological advances, delivery services have started to tailor their services for urban convenience with the environment in mind.
For example, Amazon offers Amazon Day, where consumers opt to receive all their orders delivered on one specific day. This reduces fuel consumption, mileage, congestion in urban areas, and environmental damage.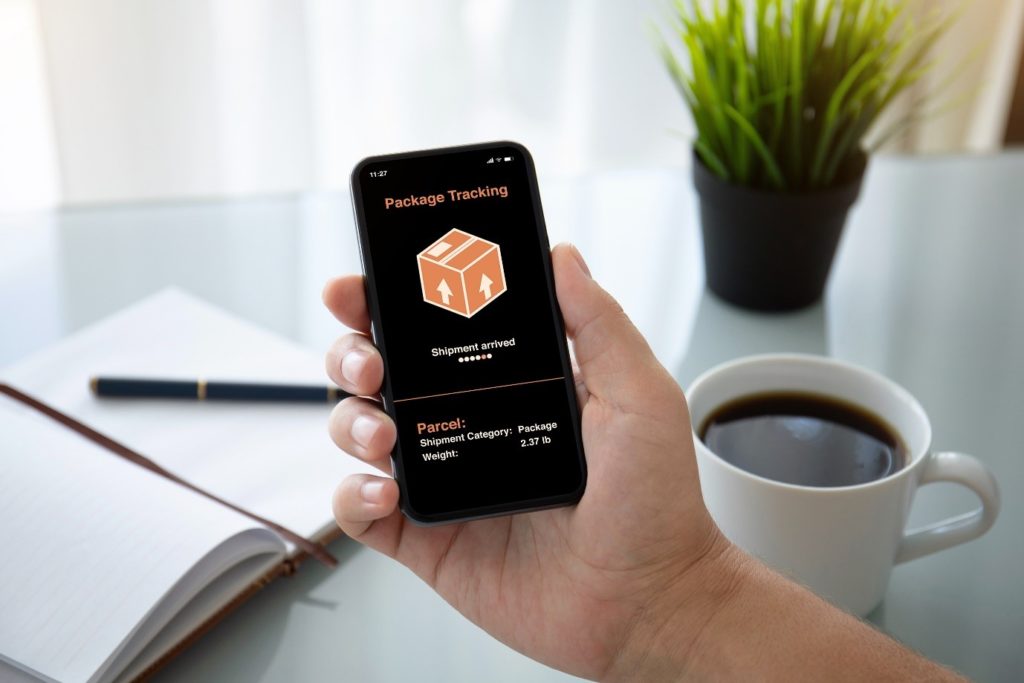 GEOPOLITICS AND DEMAND FOR SUPPLY CHAIN TRANSPARENCY
The importance of communications and transparency will increase over the next few years due to political changes, such as the United Kingdom leaving the European Union.
The uncertainty of the global geopolitical landscape is a powerfully influential factor that will shape the transport and logistics industry over the next two decades.
Historically, freight services included a large amount of paperwork accompanying goods in transit, which has significantly decreased with the arrival of the internet and with Warehouse Management Systems (WMS), which have digitalised and made the process more transparent.
The revolutionary internet technologies now enable tracking merchandise every step of the way, allowing customers to obtain information about the whereabouts of orders, estimated time of arrival, and any delivery issues in real-time.
High-quality communications improve efficiency, customer satisfaction, and the security of the supply chain, as well as problem-solving, as it is possible to pinpoint the exact cause of delay in delivery. Processing orders has never been as seamless as today.
However, there is a downside to the increased transparency; it has created a sense of urgency and customer expectations have risen year on year.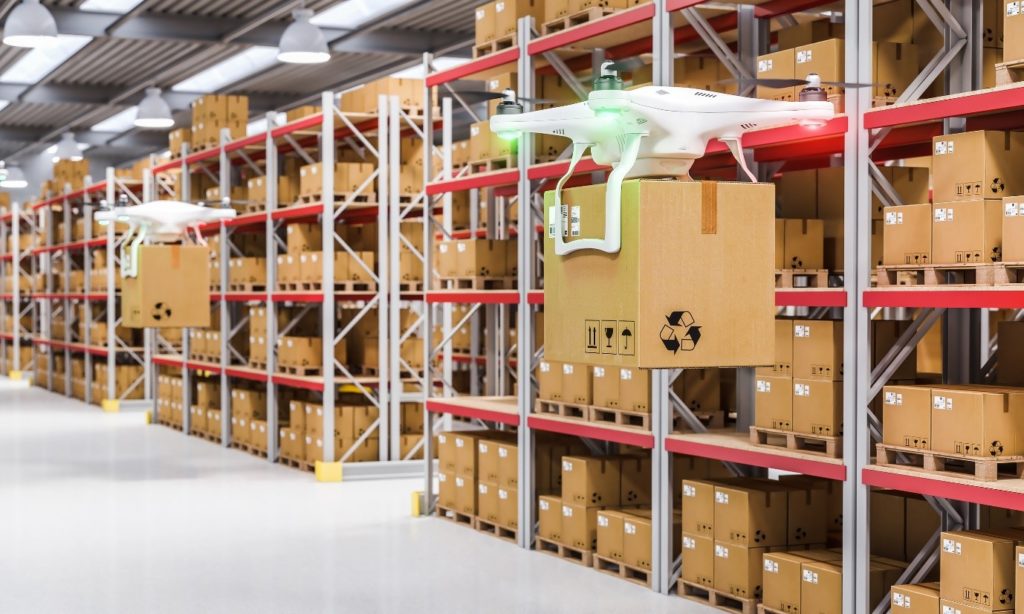 AUTOMATION IN TRANSPORTATION AND LOGISTICS
Artificial intelligence and robotics have already transformed warehouse management. Self-driving cars are already in the streets, so there is a high possibility for self-driving fleets of trucks that will navigate their way between a warehouse and the customer without the need for human involvement.
Autonomous fleets could increase efficiency and reduce accidents and therefore delays in product deliveries. Amazon, UPS, and other corporations are already testing out pilotless air-deliveries by drones. By cutting delivery time, such companies can compete with brick and mortar stores.
Research by Frost & Sullivan has estimated that areas of logistics — such as cross-docking, long haul transport, and transshipment — will see the following automation and technological intelligence implemented before 2030.
Autonomous rail.
Autonomous trucks.
Autonomous ships.
Autonomous guided vehicles.
Delivery drones.
Mobile robots.
Another concept is truck platooning (linking vehicles in proximity using automated driving support systems) Truck platooning could be a massive cost saver as it means trucks drive on motorways at a constant speed, lowering fuel consumption and reducing C02 emissions. In this system, one driver pilots the first truck and the other trucks are driver-less and travel as a convoy, driving in close proximity.
All the above technologies could be introduced in the upcoming year as mainstream long-haul transport and transshipment. Companies such as Kiva, Konecranes, Fetch Robotics, Rolls-Royce, Scania, and Iveco are continually working on improving their technologies. Rolls-Royce, for instance, has announced plans to introduce autonomous cargo ships by 2030. The critical value in autonomy is fuel consumption, as it could save up to 20% of fuel costs.
You could argue that the haulage and logistics sector is the fifth largest employment sector in the UK, with currently 600,000 licensed Goods Vehicle drivers. Automation in the transport sector could significantly change the transport jobs sector. However, with much driverless truck safety testing still needed for long haul travel, large scale deployment is still a decade or further away from being implemented.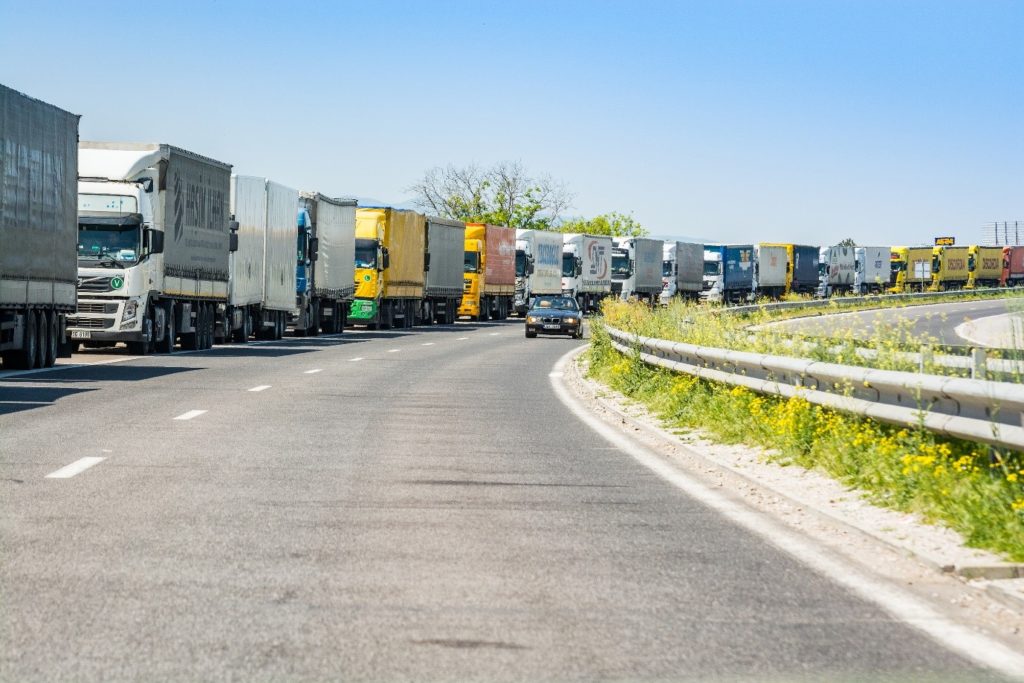 need for reduced mileage and increased sustainability
Technology has also enabled cars, vans, and haulage vehicles to reduce their travel time and mileage. Apps can now predict a delivery's estimated time of arrival, as well as instruct drivers about the best route to take for most efficient time management. High-speed road infrastructure and technological advancements in vehicle speed and quality have enabled goods to travel faster and safer on both rail and road transport. A survey by PwC has estimated that maritime transport capacity will continue to increase. Currently, a container ship can contain 11.000-14.000 TEU, but it is estimated that from 2030 onwards it may increase to 16.000-22.000 TEU.
For the UK to reach the , the freight industry must optimise their operations to be more efficient and environmentally friendly. With a revenue of £770 billion, which constitutes more than ¼ of the UK's GDP, the sector is near the top of the priority list for the British government. One of the goals for Road to Zero is to stop the sales of petrol and diesel vehicles by 2040 and to double the use of biofuels by 2032. Low-emission vans could substantially reduce emissions and improve air quality.
Another potential solution for reducing emissions from vans is to use a hyperloop – transporting freight by a small pipe above or under the ground. Parcels would enter at one point and travel to different destinations. If a hyperloop could be successfully adapted to be compatible with cargo, it could revolutionise the freight transportation capacity and dramatically reduce the negative side effects.
With the environmental crisis at the forefront of people's minds, reduced fuel consumption, as well as electricity-powered vehicles, are the future of haulage companies. Many well-known corporations have already fallen under scrutiny for expanding their fleets with new diesel-powered cars.
Therefore, an increasing number of companies are opting for more environmentally-friendly electric cars. Amazon, for example, is planning to purchase 100,000 electric vans by 2030 from the electric car brand, Rivian.
Focus on low emission vehicles will be very important for long haul journeys, as they account for the most considerable mileage and environmental damage.
People are also increasingly concerned about the environmental damage caused by automobiles, therefore are opting for commuting. In Brighton and Hove technology has played a role in increasing passenger bus journeys by 22% between 209 and 2017 with real-time displays in passenger waiting areas.
need for an integrated operation model for logistics and transportation companies
To get ahead of the curve, haulage and transportation companies should consider technological changes by keeping up to date with the latest technological advances in warehouse management, delivery tracking, robotics, sustainable vehicles and packaging.
To thrive in the next two decades, haulage and logistics sector should work to become more agile and integrated. Organisations within the industry should also create a corporate strategy that is functional, sustainable, and customer-centric.
The corporate strategy relies on three pillars:
This social, environmental, and financial framework is the triple bottom line for all companies that wish to evaluate their corporate values and social responsibility. Profit is measurable in numbers, therefore comes as a given; however, there's no one scale for gauging contribution or damage caused to the environment or social welfare. We should see a shift towards alternative energy and sustainability within the logistics and transport industry, which will go hand in hand with technological advances.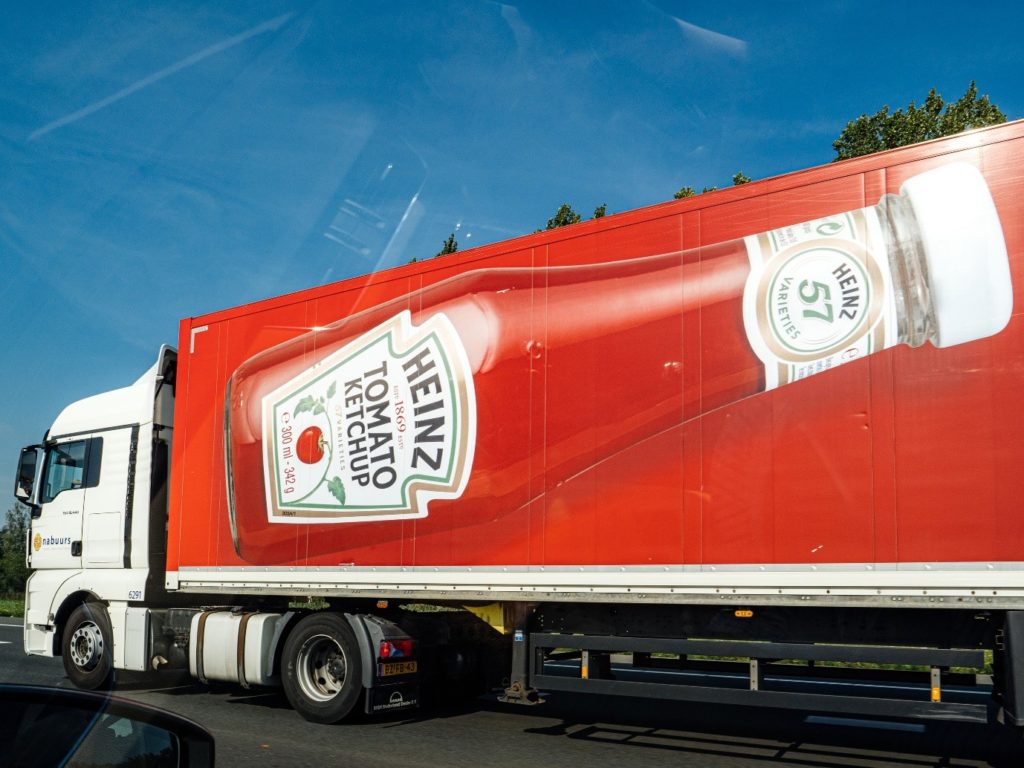 importance of visual marketing and vehicle advertising
With more people living in cities, freight traffic is more common in modern infrastructures for e-commerce and home parcel delivery. Cities are the leading destinations for freight flows both for transit and for consumption.
Consequently, this means that haulage vehicles are exposed to a larger amount of people. This presents an excellent opportunity for advertising on cars. Vehicle wrapping and branding on trucks is a great way to reach a high volume of impressions and a vast audience of existing and new customers, as well as to increase brand awareness.
The UK government's Future of Mobility the transport system report indicates that the use of vans is increasing, and van fleets have seen the most substantial increase out of all vehicle types in the UK.
Almost 90% of all merchandise is moved by road, and it keeps increasing with the growing importance of "last mile" of freight, meaning the demand for home deliveries.
No less than 15% of all mileage in the UK is driven by vans, which have ample advertising space for businesses looking to increase their brand visibility.
The logistics and transport system will be shaped by technology and will offer exciting opportunities for both businesses delivering goods, consumers looking for high-speed service, and advertisers looking to increase their brand awareness through advertising on vehicles. The supply chain will benefit from technology and use it to help both people and the planet for sustainable and advanced transport and logistics systems.