Exterior protection Detail.
Our Protection Detail Package is one of the more popular and cost effective packages we offer. This process is designed to provide a higher level of finish and protection than you would usually receive from a dealership.
This service is for new cars and focuses on exterior surfaces, eliminating all contaminants and removing minor imperfections in your vehicles clear-coat with a single stage machine polish in preparation for our range of premium ceramic coatings. This polishing process ensures that your choice of coating properly bonds to the surface whilst also giving a much deeper, glossier finish.
The Process:
Vehicle pressure cleaned to remove loose dirt and debris from the surface.
Pre-wash solution used where necessary to remove stubborn contaminants like bugs, tar & iron.
Wheels & arches treated with pre-wash solutions and left to dwell.
All external surfaces snow-foam foamed including wheels & arches and left to work on the surface.
Vehicle pressure rinsed to remove snow-foam, fall-out solutions and remaining loose dirt and debris.
Vehicle carefully washed using our 2 bucket wash and rinse system with PH neutral shampoo and a soft lambswool wash-mitt
Shampoo and remaining decontaminates pressure rinsed from the surfaces.
Wheel faces and backs (where accessible) cleaned with a non acidic wheel cleaner and soft brushes and or wash-mitt.
All paintwork surfaces clayed barred, where necessary, to remove remaining contaminants.
Vehicle dried using thick microfibre towels, air-line used to remove water from seals.
All paintwork finally cleaned with IPA (Isopropanol alcohol) to remove any existing polish wax or sealants.
Full paintwork inspection with a prism COB LED to assess the level of the paintwork defects, we may recommend further treatments to you at this point if we feel that this package is not suitable to correct the more heavily marked areas.
Single stage machine polishing work taking 4-6 hours depending the size of vehicle to gently remove marks in the clear-coat in preparation for protective coating of your choice.
Second paintwork inspection checking the clarity of finish.
All panels again wiped down removing any polish residue and preparing the surface for the application of your selected ceramic-coating.
Ceramic-coating application to all paintwork surfaces.
All window and mirror glass cleaned with tailored glass cleaner to ensure removal of any oil-based residue.
Tyres dressed using premium tyre shine gel.
Final inspection to ensure the vehicle meets our high standards.
Time needed with car – approx 2 days.
Prices From:
Small Cr – £285+VAT
Medium Car – £370+VAT
Large Car – £440+VAT
4×4 / XL Car – £510+vat
Exotics – POA
(Prices dependant on vehicle condition upon arrival)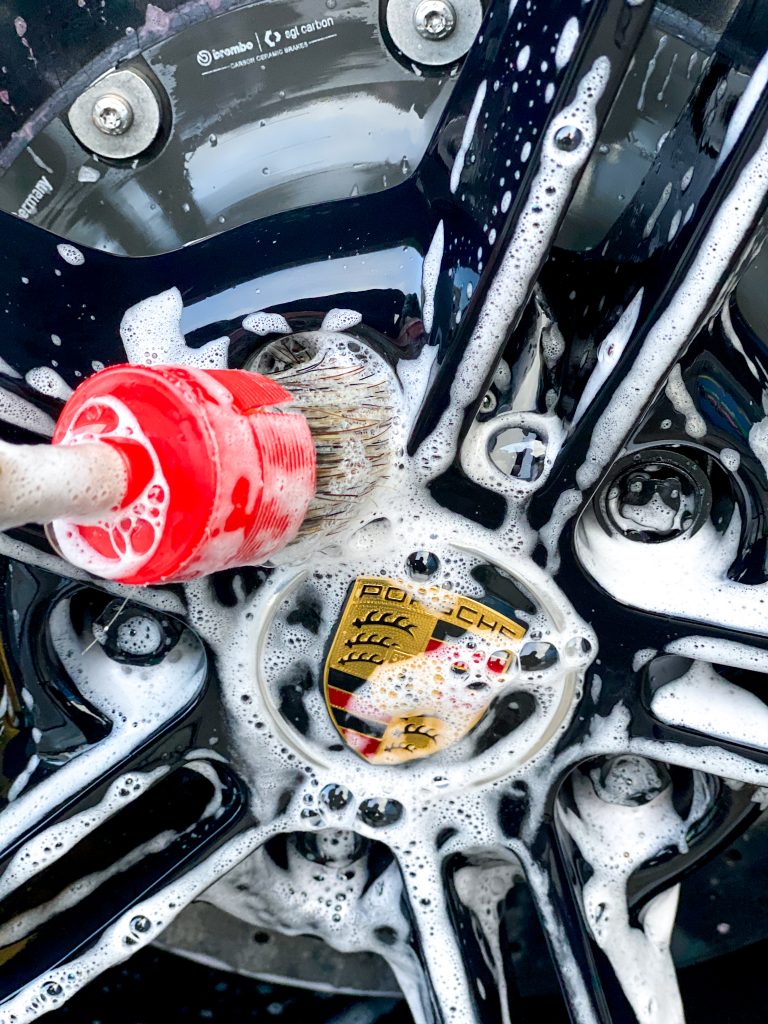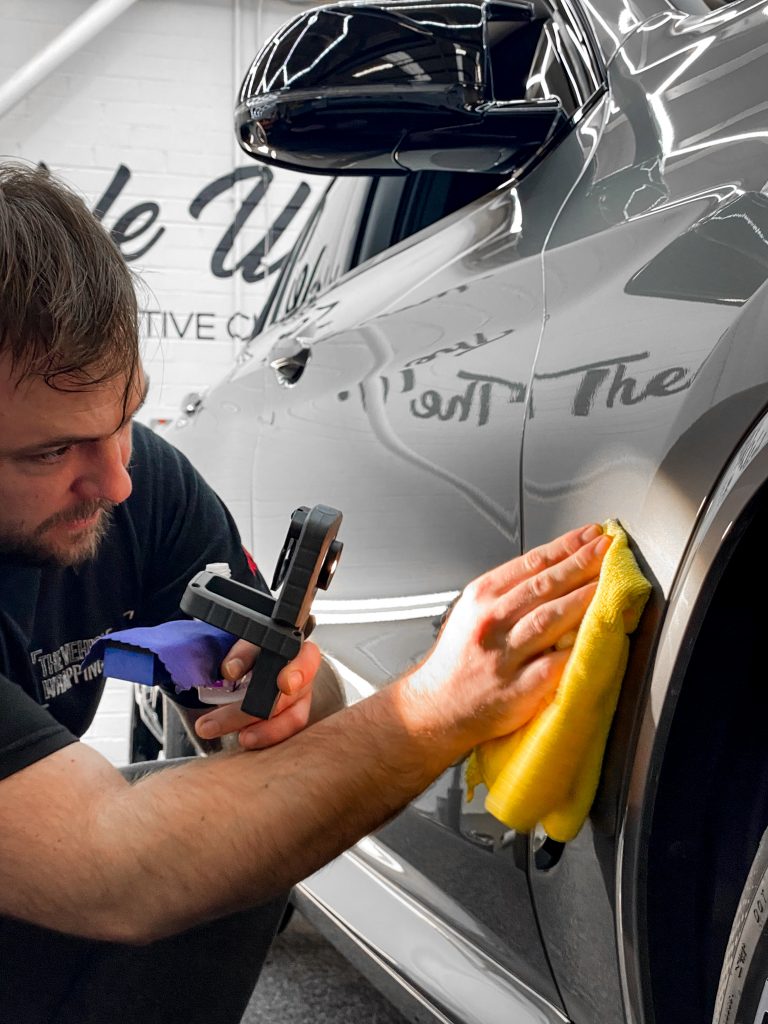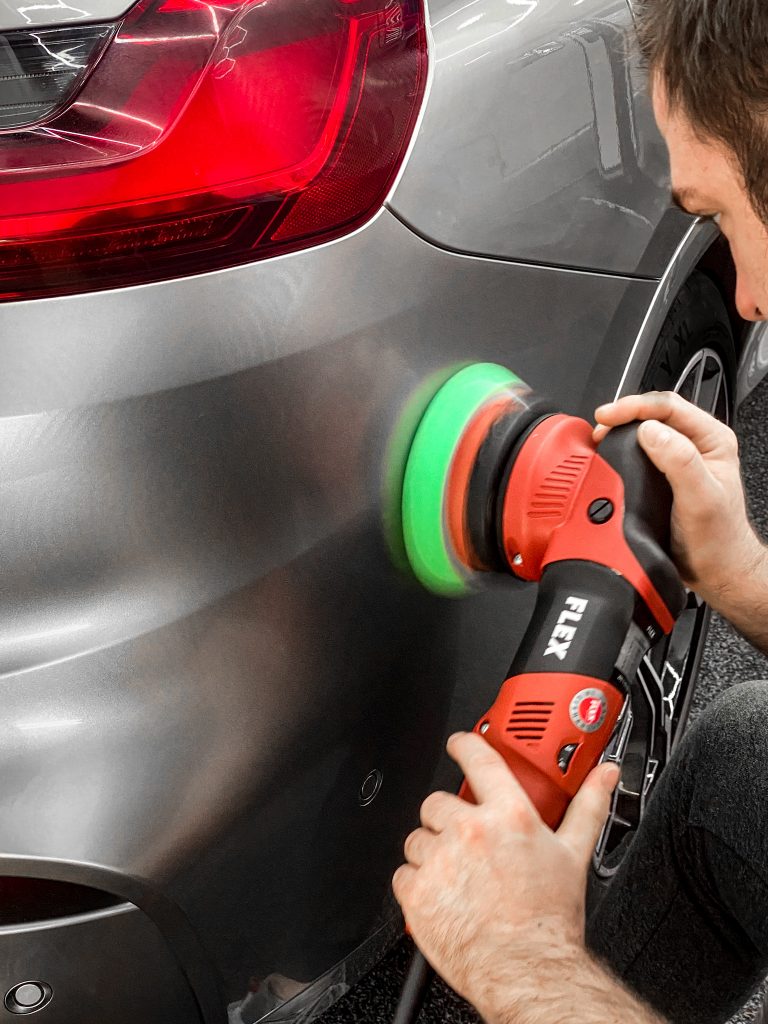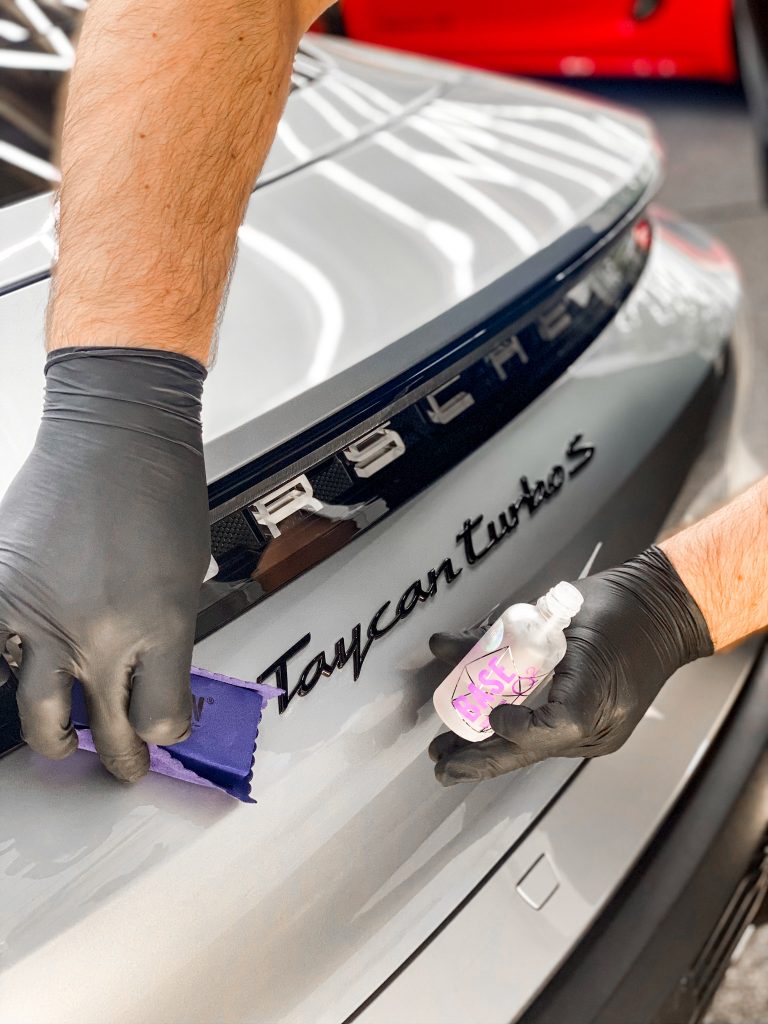 Coatings included in this package; Gyeon-Quartz Prime, Gyeon-Quartz One, Gyeon-Quartz Matte, Gtechniq Halo, Wax is Dead Instacure
Ceramic Coatings can be upgraded to a selection of longer lasting Certified Coatings at your request along with; Alloy Wheel & Glasses Coatings – read more about our Ceramic Coatings Services here.