The global car industry is undeniably transforming on a yearly basis. In 2018, world car sales fell by 1.2 million and were expected to hit a record decrease of 3.1 million in 2019.
In the first six months, car manufacturing in the UK fell by more than 20%, due factory shutdowns, that included the likes of Nissan, Honda, and Ford, resulting in thousands of people losing their jobs. A survey conducted by KPMG has concluded that by 2030, less than five per cent of vehicles globally will be produced in Western Europe.
However, at the same time, specific industry sectors are on the rise. German luxury car brands such as Porsche, BMW, and Mercedes-Benz saw record-high sales worldwide last year, with Porsche hitting a 10% sales increase in comparison to 2018.
The global automotive industry is also transforming due to the environmental crisis, as well as experiencing a technological revolution towards automation. The environmental crisis is not just making consumers more aware of the effects of production and use of their chosen mode of travel — it is also the cause of new taxes to counter the adverse effects of carbon emissions and manufacturing.
UK'S most popular cars of 2019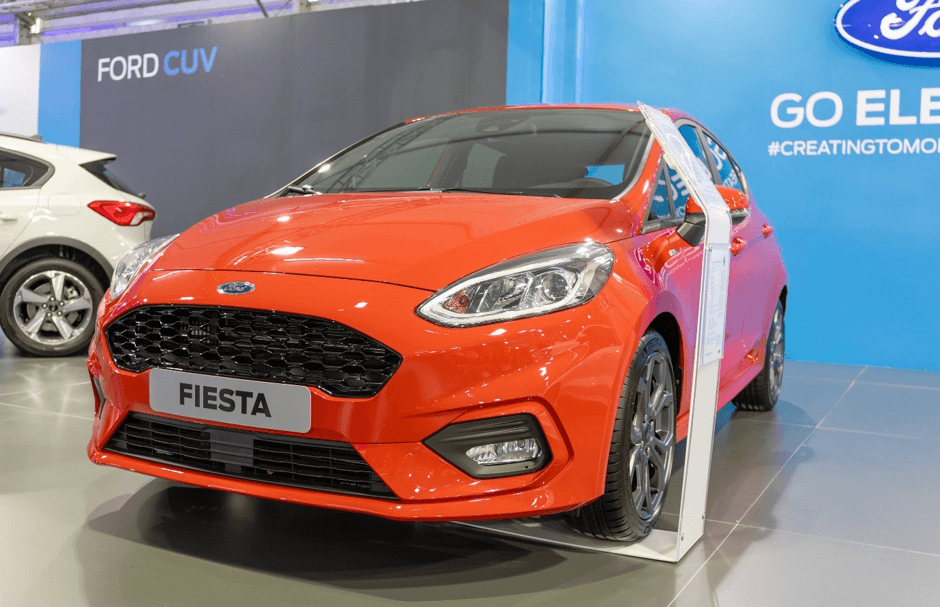 In 2019, UK car sales continued to drop already the third year in a row, down by 2.7% since 2018. Sports cars and SUVs were the only car type to experience sales growth in the UK.
Here's the 2019 UK top-selling car top 10:
Ford Fiesta
Volkswagen Golf
Ford Focus
Vauxhall Corsa
Mercedes A-Class
Nissan Qashqai
Ford Kuga
Mini 3dr/5dr
Volkswagen Polo
Kia Sportage
In 2019 British consumers bought 12% more SUVs and 19% more sports cars than in 2018. Although Ford Fiesta and Vauxhall Corsa remain at the top of the best-selling car list, the supermini car sales fell by 6%. The data suggests that there seems to be a trend of small cars going out of fashion.
With anti-diesel sentiment in the media, diesel-powered car sales dropped by 21% in 2019 in comparison to 2018, and petrol car sales increased by 2.2%. The market share of oil-burning cars is just above a quarter of all sales.
At the same time, the market share of hybrid and electric cars rose. This goes hand in hand with the UK being on the route to entirely stop the sales of petrol and diesel vehicles by 2040.
Battery electric vehicles account for 1.6% of the market, mild-hybrid petrol cars for 1.1%, mild-hybrid diesel for 1.4%, and plug-in hybrid electric vehicles for 1.5% of the market. Hybrids have also seen a 17% increase, accounting for 4% of the total market.
Most popular car colours of 2019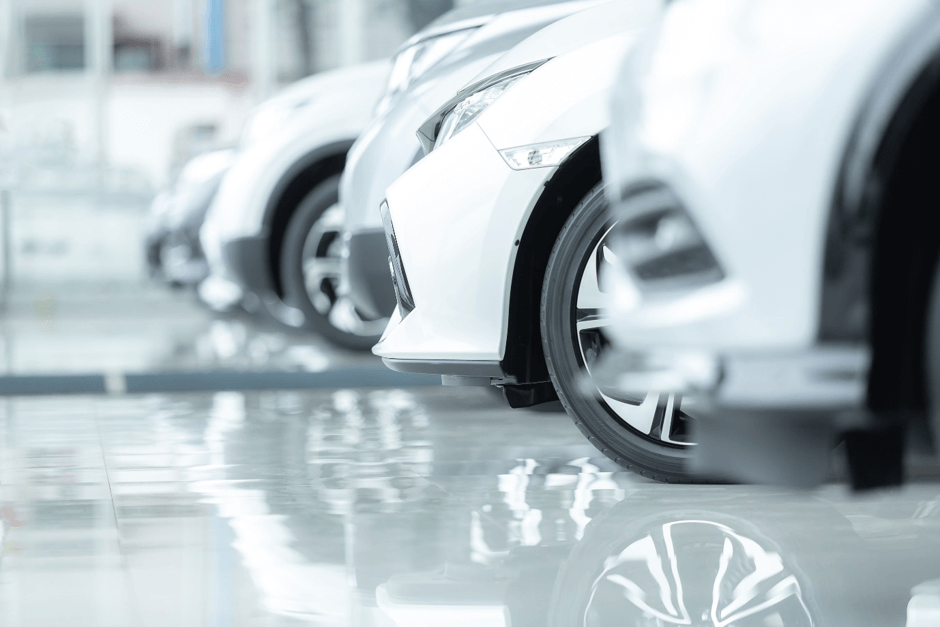 Axalta has produced the 2019 Global Automotive Colour Popularity Report, revealing that the most popular automotive colour has been white. The colour has dominated the global vehicle market for nine years in a row.
The top three car colours are white, black, and grey, with 38% of customers choosing white, 19% black, and 13% grey vehicles. If we add the next most popular colour, silver, these four colours account for 80% of all the global car market.
The 67th Annual Global Automotive Colour Popularity Report also showed that the popularity of silver colour for cars has dropped to the lowest in the past decade.
With most statistics remain like the year before, the most significant difference in Europe has been white dropping in popularity, by 1%, while demand for grey cars increased by 2%.
Grey has become increasingly popular in the compact and sports car segment, with a 5% popularity increase in 2019.
White has a record-high 49% score in Asia, where cleanness and sophistication is the go-to look for cars.
If you would like to follow the trend and change the colour of your vehicle the famous black or trendy grey, here at Vehicle Wrapping Centre, we can
INCREASING DEMAND FOR RIDE-HAILING SERVICES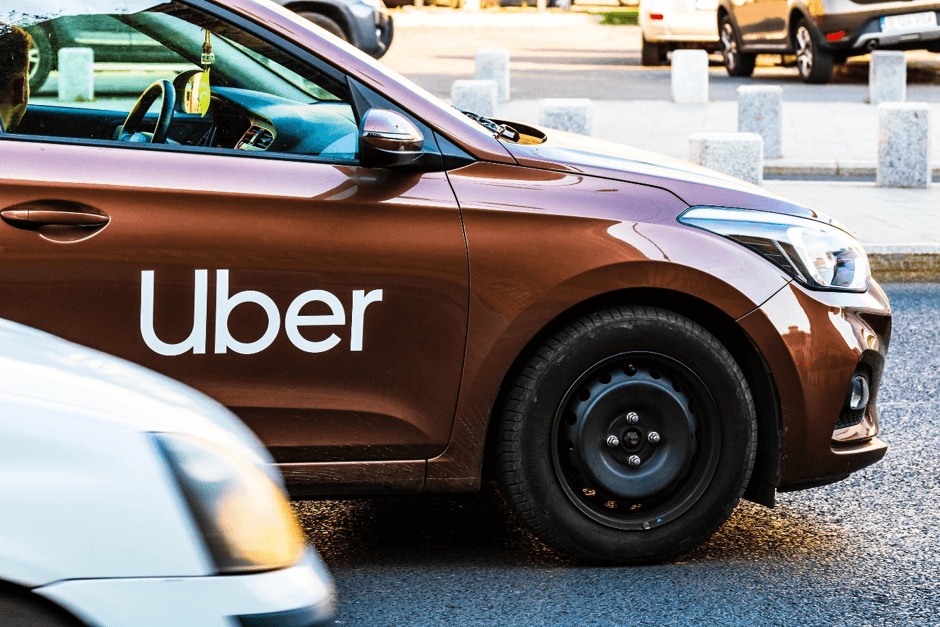 Similarly, to ride-hailing services, car subscription service is aimed at the 25 to 34-year old market, which does not see vehicle ownership as an attractive investment, but rather as a liability, and therefore prefer to pay a monthly feel.
In the UK, the ride-hailing industry continued to prosper in 2019, and it is not going anywhere anytime soon. The sector accounted for $5,950 million in revenue in 2019 and is predicted to reach $6,768 million in revenue this year. According to a forecast by Statista, ride-hailing could hit a $9,244 million revenue in 2023.

In comparison to the rest of the world, the UK ranks as the fifth-largest ride-hailing market by revenue. The four largest ride-hailing revenue-generating countries are:
China
United States
India
Brazil
There were approximately 13.2 million ride-hailing service users in the UK in 2019. The customer base is expected to amount to 14.7 million this year, and to hit 18.7 million UK users in 2023. The service is most popular amongst the 25 to 34-year olds (55.7%), 18 to 24-year olds (21.5%), and 35 to 44-year olds (16.5%).

The market penetration rate is expected to keep increasing from 19.7% in 2019 to 27.3% in 2023. The competition in the market is growing as well, as ride-hailing providers are offering ride-booking via mobile apps, making the experience as smooth and comfortable for the user as possible.
Technology trends in the vehicle sector
Vehicle subscription service rise up
The monthly subscription in the automotive industry comes naturally, as this generation is used to paying for monthly music, television, audiobook, or healthy food box subscriptions.
Not only are new vehicle subscription companies popping up, but car leasing companies are also altering their services to capture a market share.
However, the use of car subscription services, in the long run, is more costly than an average car bought on finance. Regardless of the cost, recent research has revealed that almost a quarter of Brits would prefer to join a car subscription service rather than purchase a car in the next 12 months.
Mobile applications for cars
In 2019 mobile applications continued to direct how users interact with their vehicles. Such apps include ones that let you remotely lock and unlock the car doors, remotely warm the car seats, or measure tire pressure.
Applications such as Just Park were popular for pre-booking a parking space, as well as Smart Dash Cam, which enables drivers to monitor your car, which is useful in case of accidents.
New technologies for teenage drivers were developed for safety reasons and the peace of mind of their parents. Multiple car makers have introduced technologies that limit stereo levels, notify parents when the speed exceeds a certain level, or disables the stereo when the driver is not wearing a seatbelt.
2020 will continue to be a year shaping the auto industry by further innovations in technologies.
What criteria led the consumers when purchasing a car in 2019?
When Brandwatch asked respondents what criteria matter most to them when choosing a vehicle, the quality was the focus for 30% of respondents, followed by affordability (21%), and friendly customer service (10%).
Last year, only 7% of the respondents identified sustainability as the most crucial attribute when purchasing a vehicle.
In terms of innovation and technological advances, 20% of respondents think that renewable energy will be the principal element in transforming the society we live in. It is slightly contradicting that renewable energy is seen as the driving change in innovation when it is met with a low concern for sustainability when purchasing a vehicle.
Amongst other results, 15% of respondents believe the main transformative element will be 5G, 12% Artificial Intelligence (AI), 11% Internet of Things, 8% Robots, 9% self-driving cars, 6% virtual or augmented reality, 3% cryptocurrency, and 2% blockchain.
Most popular new cars of 2019
2020 car design innovations
Looking forward to this year, the annual Consumer Electronics Show (CES) at the start of January showcased what 2020 has in store in terms of technological and design innovation in the automotive industry.
There were many futuristic cars present at the show, but we have picked our favourite innovations:
Ford self-driving delivery van
Mercedes-Benz Vision EQS in dual colour – black and silver
Ford Mustang Mach-E in bright blue
Sony Vision-S in matte silver
If you would like to transform your car to look as good as these, get in touch and see how vehicle wrapping and colour change can give your vehicle a brand new look for 2020.