There's nothing quite like a driving holiday in the summer months. Whether you're heading to the South of France, the lakes of Austria, or a tour of the Mediterranean, there's certain things you need to know, and a few things that you need to take with you.
So here are a few tips from The Vehicle Wrapping Centre about driving through Europe this summer:
Find out what documents you need to take
Aside from what you need to carry in the UK, it's important to know that different rules apply to different countries – whether they are in the EU or not. What's more, you could be asked to present your documents at any time.
So when you're driving through Europe, here are the documents you must carry with you while driving:
A valid full driving licence. It must not be a provisional one.
A copy of your DVLA driver record and a licence to check the code if needed. You can find out more information about this here.
When necessary, an international driving permit. This is not the same as an international driving licence. You can find more information about IDP requirements here.
The registration document of your vehicle, otherwise known as a V5c. This must also be the original, and not a copy.
You will also need your motor insurance certificate. It's important to remember that your insurer may be asked to be notified for when you're driving abroad.
Your passport and travel insurance documents.
It's also important to remember that you might need to apply for a visa for certain countries.
Learn local driving laws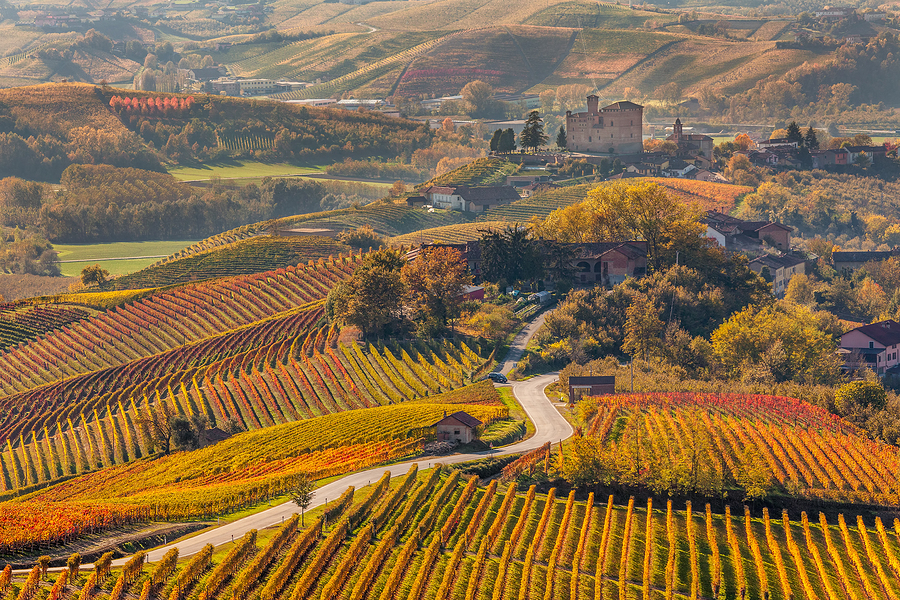 As you can imagine, some countries will have different laws to others, especially in regards to driving.
For example, in France it is illegal to drive a car or ride a motorbike without carrying your own breathalyser. Failure to carry one will result in a fine – something that will be amplified if you happen to be over the limit.
In Germany, you are also required by law to carry a warning triangle, reflective jackets, and headlamp beam deflectors – depending on your car. It is also recommended that you carry a first aid kit. Failure to carry specific items will result in hefty on-the-spot fines.
In Bulgaria, you must also carry a fire extinguisher and first aid kit.
For those traveling to Portugal, it's important to know that police officers carry ATM-like technology in their vehicles so that they can carry out on-the-spot fines. If a tourist refuses to pay the fine, police are allowed to confiscate their driving licence, registration documents, and even the vehicle they are traveling in.
Understand that drink driving limits differ between countries in the EU
As in the UK, drink driving is measured in blood alcohol, detailing the number of milligrams of alcohol per 100 millilitres of blood – blood alcohol content (BAC). In England and Wales this is 0.8mg per ml, though this is not the case everywhere:
Zero tolerance – Estonia, Czech Republic, Hungry, Romania, Slovakia
01% – Albania
019% – Estonia
02% – Latvia (less with two years' experience), Lithuania, Luxembourg (for professional drivers and those with less than two years' experience), Netherlands (for those with less than five years' experience or seven years, if the driver got their license before the age of 18), Sweden, Ukraine
03% – Belarus, Moldova, Serbia (zero for professional drivers and motorcyclists)
031% – Bosnia and Herzegovina
0356 – Russian Federation
05% – Austria, Belgium, Croatia, Cyprus, Denmark, Finland, France, Gibraltar, Greece, Iceland, Ireland (reduced for learner drivers), Italy, Latvia (for those with more than two years' experience), Macedonia (zero for professional drivers), Luxembourg (drivers with more than two years' experience), Netherlands, Portugal, Slovenia (zero for those with less than three years' experience of professional drivers), Switzerland
08% – Liechtenstein, Malta
Germany
Germany is more complex than other nations as there is a zero tolerance policy for those with less than two years' experience and drivers under the age of 21. This is the same for all other professional drivers.
There is a limit of 0.04% in conjunction with any other traffic offense or accident and 0.05% without evidence of alcoholic impact.
Consequences
As well as limits, the consequences of drink driving also differs between countries – and in Norway and Sweden, random breathalyser tests are often carried out.
That said, just because you might be banned from driving in one particular country, it doesn't actually stop you from driving elsewhere in Europe – but if you do return to that country and are caught driving, you will be arrested.
According to the AA, drink driving convictions abroad do not affect your UK driving licence either. If it happens to be confiscated abroad, it should be sent back to the DVLA, who will then return it to the owner without further penalty.
More about the IDP
The international driving permit is something that you'll need to drive in certain countries (such as Turkey), and is used in addition to the UK driving licence.
To be eligible for an IDP you must have a full driving licence covering the vehicle you intend to drive and be over the age of 18. You can't get one if you have a foreign driving licence that's outside of the EU.
When you do get one, it will be valid for one year, must be ordered a full three months before you need it, and there are two types – depending on the countries that you want to visit.
Neither can you get an IDP issued retrospectively.
It costs just £5.50.