If you travel a lot – especially off-road – then you've likely wished you could get a more rugged smartphone. Back in the early 2000s rugged smartphones were all the rage, with chunky rubber-clad handsets, but nowadays they're all made of glass… right?
Well, one new model that comes in at just under £600 is breaking the mould and bringing back those active days of sturdy phone units with shock-resistant and waterproof cases.
But it's not made by Apple or Samsung… or even by the revived Nokia. The £599 Explore handset has been produced by Bullitt Group especially for Land Rover.
It's an off-roader's smartphone in every sense, drop resistant to 1.8 metres and resistant to extremes of temperature and humidity – it even works underwater.
The motoring brand are billing it as being "as tough as a Land Rover", and it has plenty of the same hallmarks as the 4×4 vehicles do, with built-in off-road mapping, magnetic compass and even an emergency beacon light.
What about battery life?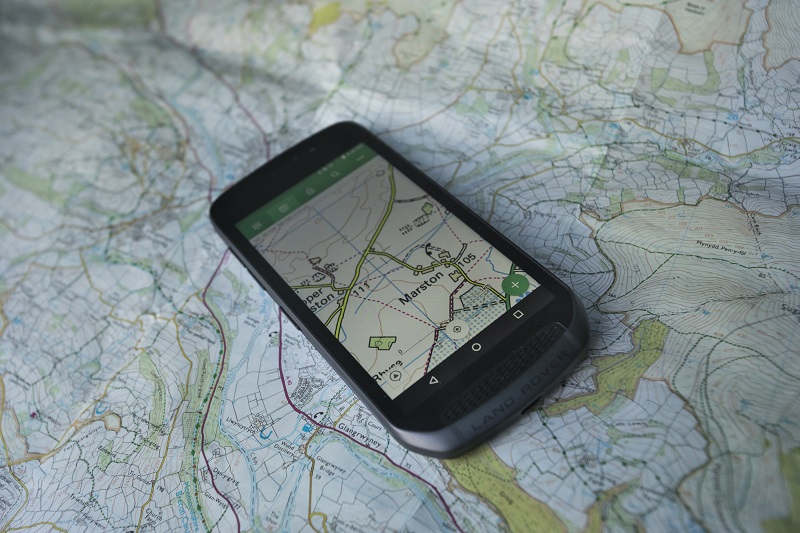 The ever-present question when it comes to smartphones – how long does the battery last? If you're going off-road and relying on your phone for your sense of direction, it's a question worth asking, even if you pack a solar charger or spare battery booster.
As standard the Land Rover Explore packs a 4,000 mAh battery that will run the phone for two full days – and that's based on the screen being in constant use.
Better yet, there's an Adventure Pack spec that includes an extra 3,600 mAh battery, a TPU protective case, stainless steel carabiner with canvas strap and even a more accurate GPS antenna.
Or if you want the longest possible life between charging, opt for the Battery Pack, a juice-junkie's dream with an extra 4,370 mAh of capacity on top of the phone's standard onboard battery.
'The phone you'd like to own'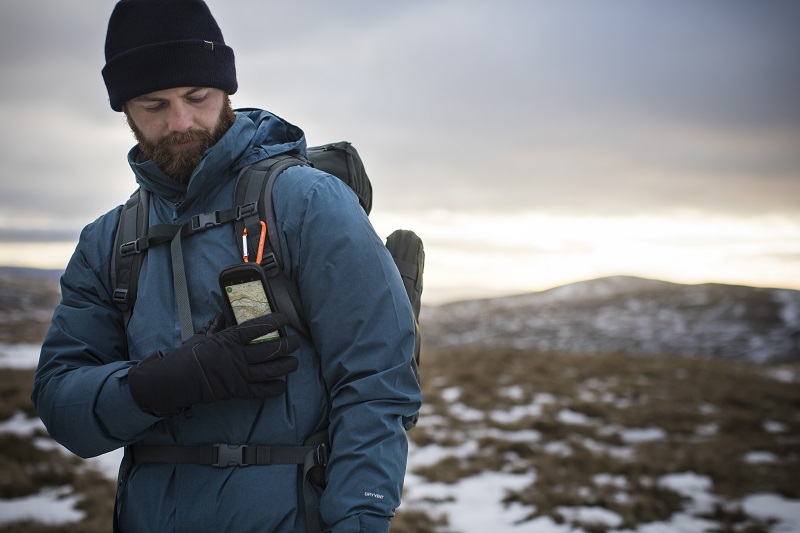 For anyone who spends time outdoors, the lengthy battery life, plus abilities like touchscreen when wet and using gloved hands, all adds up to a user-friendly phone to pack when hiking, trail running, orienteering or even just for a casual camping weekend.
Joe Sinclair, director of branded goods and licensing at Jaguar Land Rover, said: "This is the smartphone we'd all like to own – a perfect combination of design and functionality that embodies the Land Rover DNA and enables customers to be outdoors for longer, with the confidence to go further."
And if you're a Land Rover driver already, the Explore works almost as an extension of your vehicle – it's compatible with in-car apps from Land Rover and the £599 retail price includes the Adventure Pack upfront, and as it's an Android handset, you should be able to install apps from Google Play too.
Finally, don't forget to document your adventures. The Explore packs an impressive 16-megapixel camera and a respectable eight-megapixel front-facing 'selfie' camera too, so you can take plenty of wallpaper-worthy snaps of your travels for those essential family slideshows when you get back home.