The winter of 2017-18 will be remembered for ending with a vengeance, and while March 1st marked the official start of spring for weather forecasters, that will have come as cold comfort for the motorists trapped overnight in snowbound vehicles.
But the warmer weather is coming, and that means it's time to start planning a springtime road trip to any of the UK's hidden gems.
Here are some of the little known holiday options for UK getaways in spring 2018 that should help to shake off the cobwebs of winter so you can really start to enjoy the best months of the year.
Holiday home hidden gems
We picked out some of the most unusual holiday homes listed on HolidayCottageCompare.com, which has thousands to choose from.
They include May's Folly, a historic Grade 1 tower in Hadlow, Kent. It's the tallest gothic folly in the UK, offering spectacular surrounding views and three bedrooms, to sleep up to a party of eight.
The Hide on Walney Island in Cumbria is a one-bed, one-bath suitable for couples, with prices for a seven-night stay starting from around the £300 mark – and it shouldn't be hard to find as it has a lighthouse attached.
Or for a group of up to six people, why not stay in a converted railway carriage in Hawsker on the North York Moors? With three bedrooms and two bathrooms, it's a family-friendly option for a getaway on wheels.
Quirky UK destinations
For quirky destinations in general, you can't do much better than Portmeirion in north-west Wales, famous as the setting for the dystopian cult TV classic The Prisoner.
It often appears on lists like this, but deservedly so – it's well preserved and truly unique, with good access to Snowdonia, as well as other nearby towns and villages like Porthmadog and Criccieth for more sight-seeing.
Or if dystopia doesn't pull your strings, how about visiting England's reputedly most haunted village instead? Pluckley in Ashford, Kent, has at least a dozen ghost stories attached to it, including several that centre on the appropriately named road junction, Fright Corner.
Long-haul holiday road trips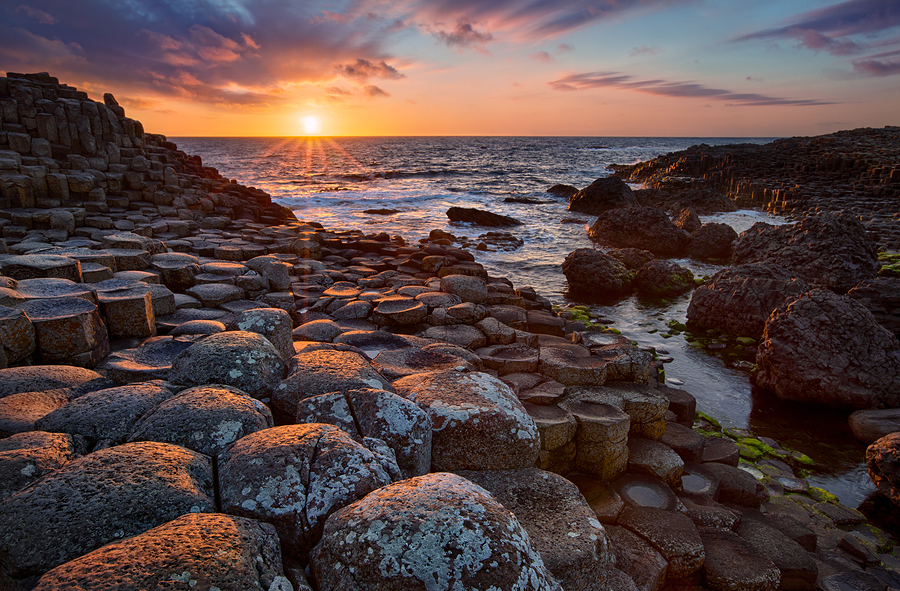 Finally if you want to make the most of the better driving conditions this spring, why not plan a route that takes you further afield?
The north-east coastal route out of England and up through Scotland can take you as far as you want to go – stop at Edinburgh or head onwards to Dundee and Aberdeen, and you'll eventually reach John o'Groats at the far north-easterly tip of the mainland UK.
Or head west and catch a car ferry to Northern Ireland where the northern coastal route can lead you to Bushmills and the natural wonder of the Giant's Causeway.
Don't forget to stop off at nearby Carrick-a-Rede to cross the infamous rope bridge, a great photo opportunity as it spans a short expanse of the North Atlantic between the mainland and a small fishing island.
The UK has more than its fair share of great sights – and that's not even counting the National Trust properties and National Parks – so there's no need to head abroad to see some sights you've never encountered before this spring.