Over the past year, our vehicle wrapping centres, both in Leeds and Manchester, have wrapped an magnificent array of cars, trucks, bikes, and trailers.
Using specialist 3M vinyl, and the occasional specialist XPEL Paint Protection Film, we have designed, printed, and wrapped a plethora of private and commercial vehicles.
With the dust of last year now firmly settled, here are some of our favourite wraps from 2016:
BMW M135i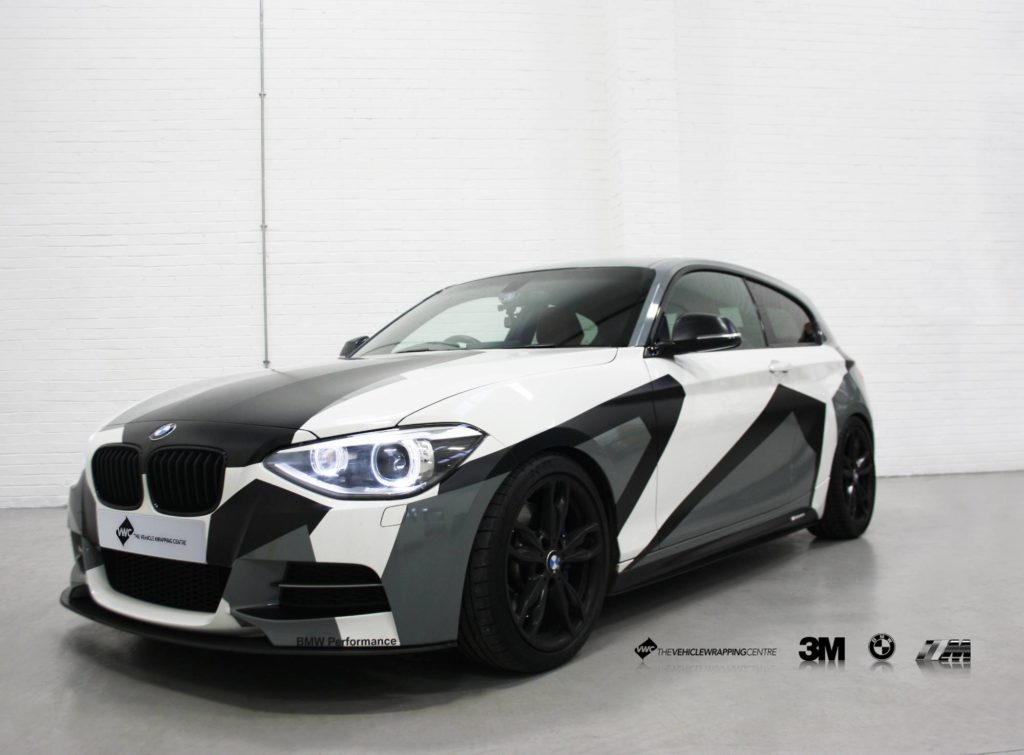 This bespoke car wrap was a treat to work on for both our designers and wrappers.
Designed in an urban camo style, the car is inspired by the fabulous designs of car enthusiast and product designer, Jon Olsson.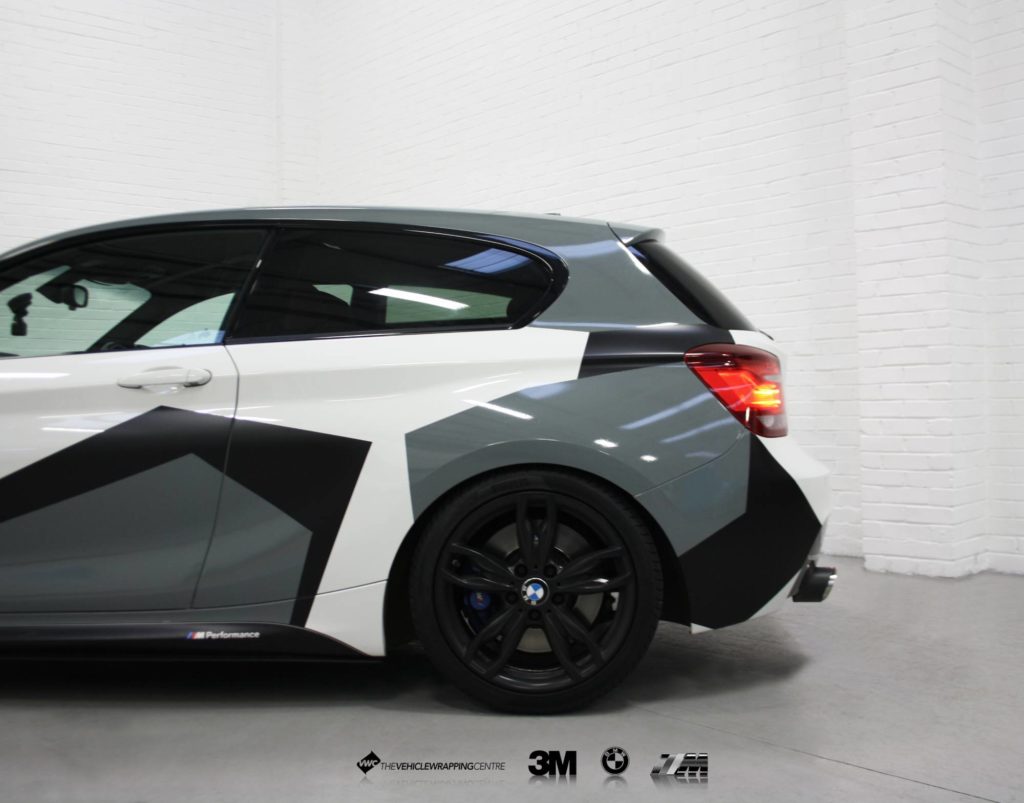 The 3M vinyl was beautifully worked onto the body of the car at our Manchester Vehicle Wrapping Centre.
With its masterful wrap and design, expect to see this car at design shows across the country throughout 2017.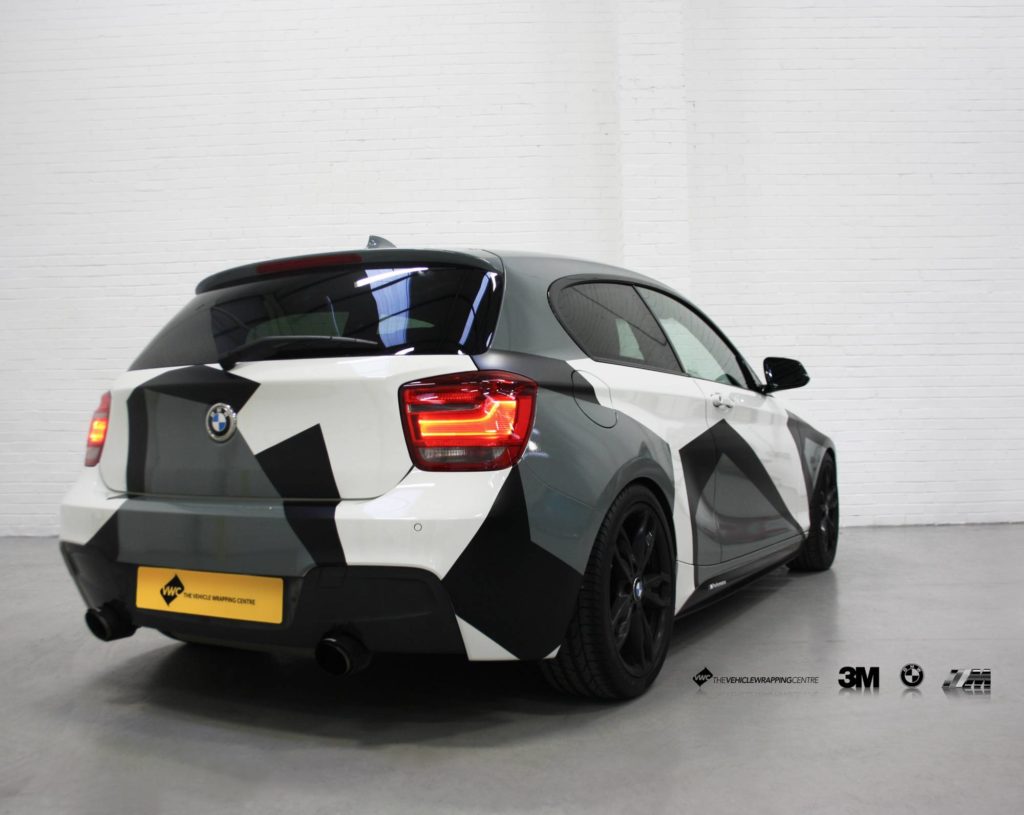 Clewley Sweepers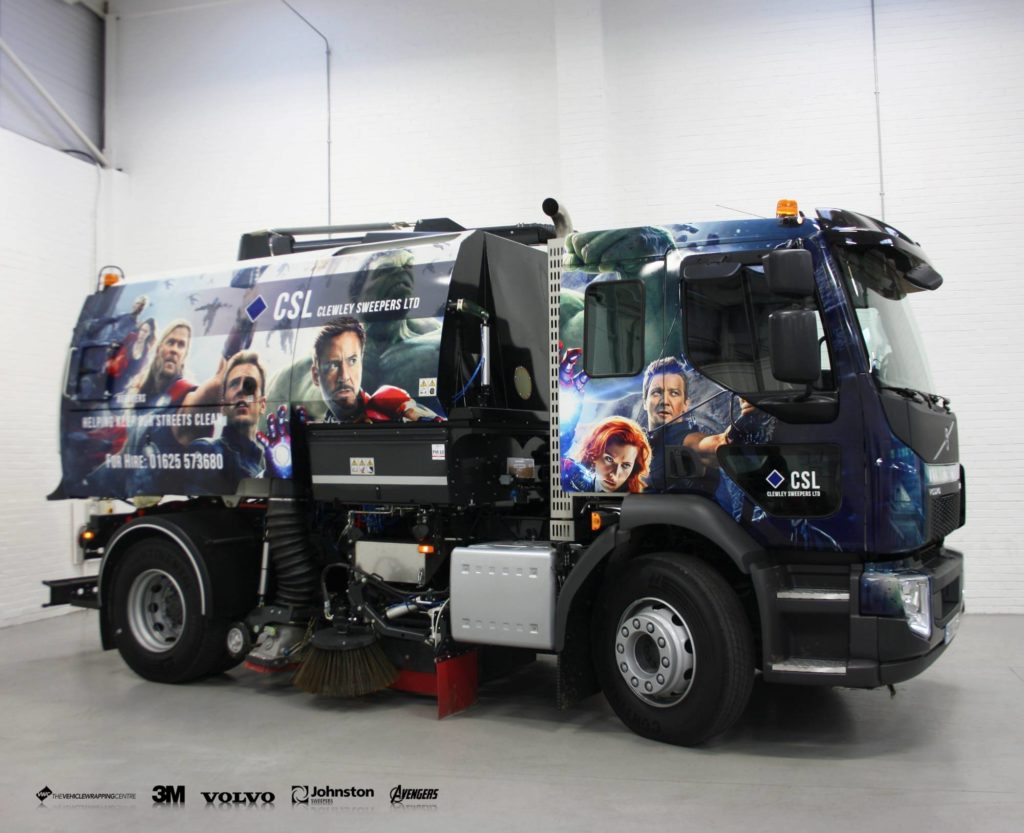 It's not often that we get Hollywood stars at our Manchester wrapping centre, but with this wonderful wrap, we certainly had a few.
After previously designing a Batman & Joker wrap for Clewley Sweepers, the company returned to request an Avengers themed wrap for another of its Volvo road sweeper vehicles.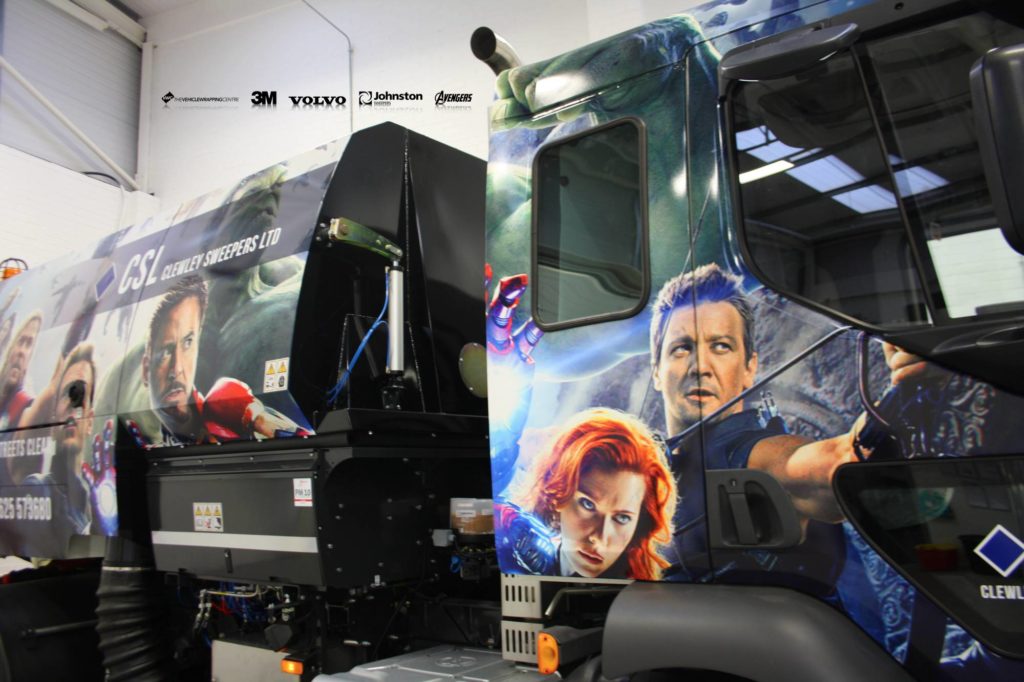 After carefully plotting and crafting a design using our special 3M vinyl wrap, our wrappers got to work to produce one of the most memorable commercial vehicle wraps in our history.
Keep your eyes peeled for some more superhero themed trucks in the future!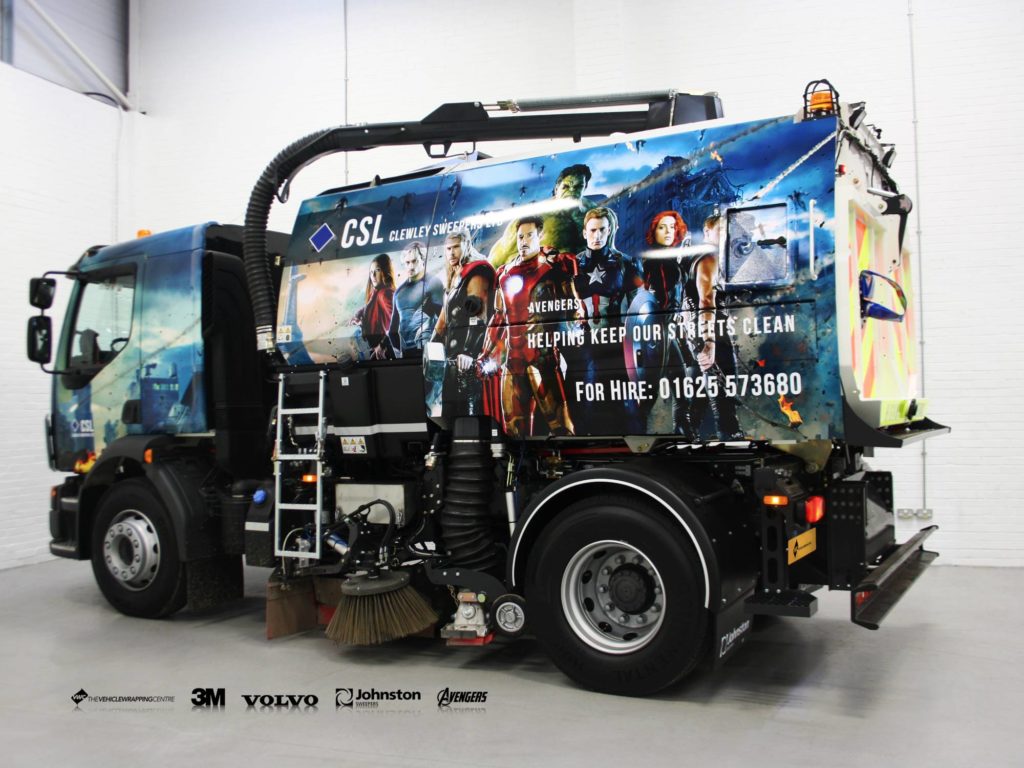 AET Motorsport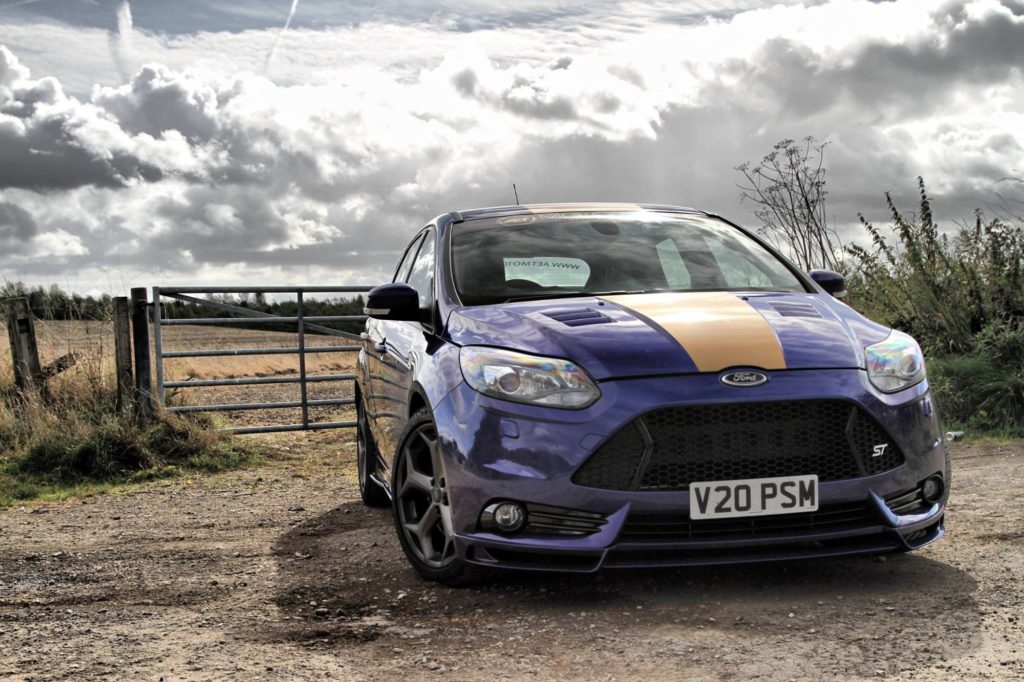 When customer, Philip Mawson, came to use with his Ford Focus ST, simply brimming with ideas, we couldn't wait to get to work.
A car sports enthusiast, Philip is a regular customer of AET Motorsport in Normanton, and has nothing less than a PERON intercooler, PERON hybrid turbo, PERON software, ITG intake and a range of Mishimoto products installed in his car.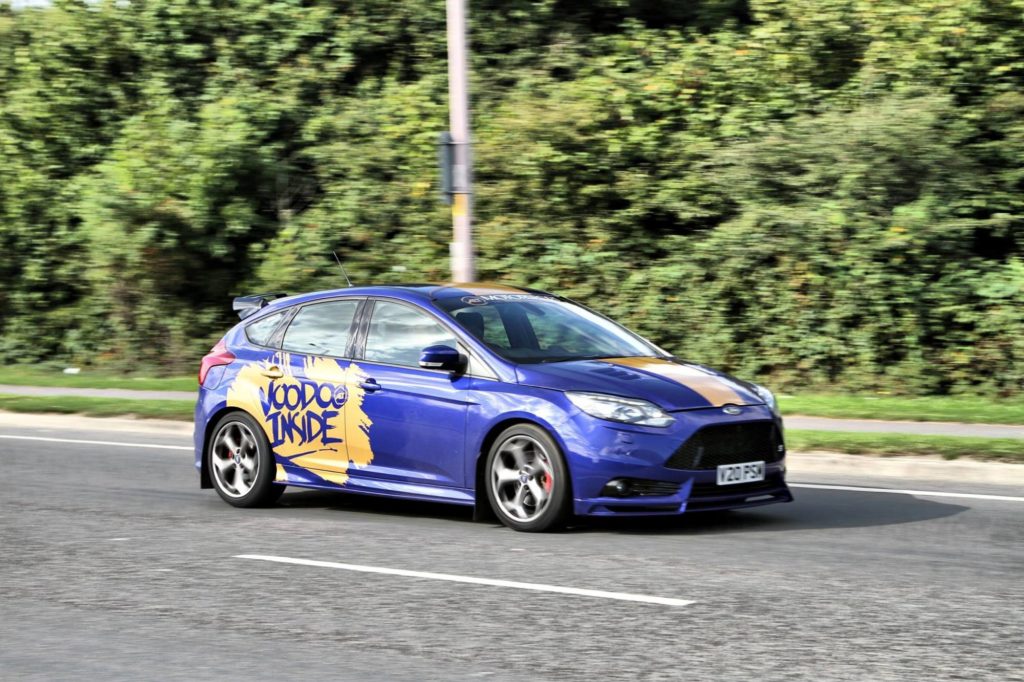 Once our designers and wrappers had completed the work, we simply couldn't resist getting out there and taking a few shots with one of our cameras.
A wrap that we will certainly remember for some time, there's no doubt that it won't draw eyes out on the race track.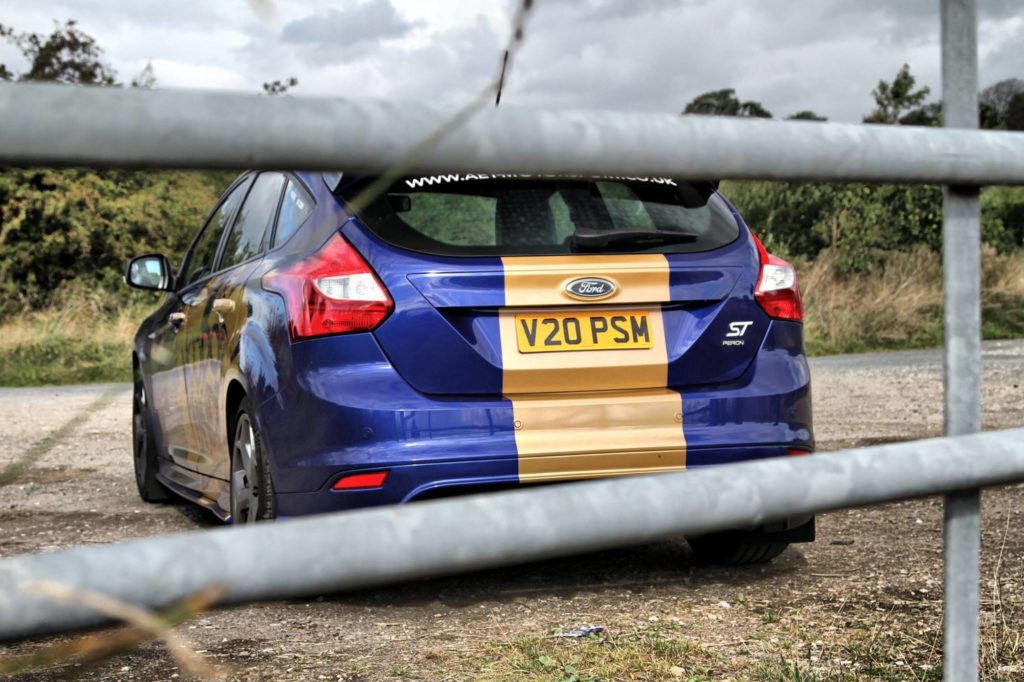 Harley Davidson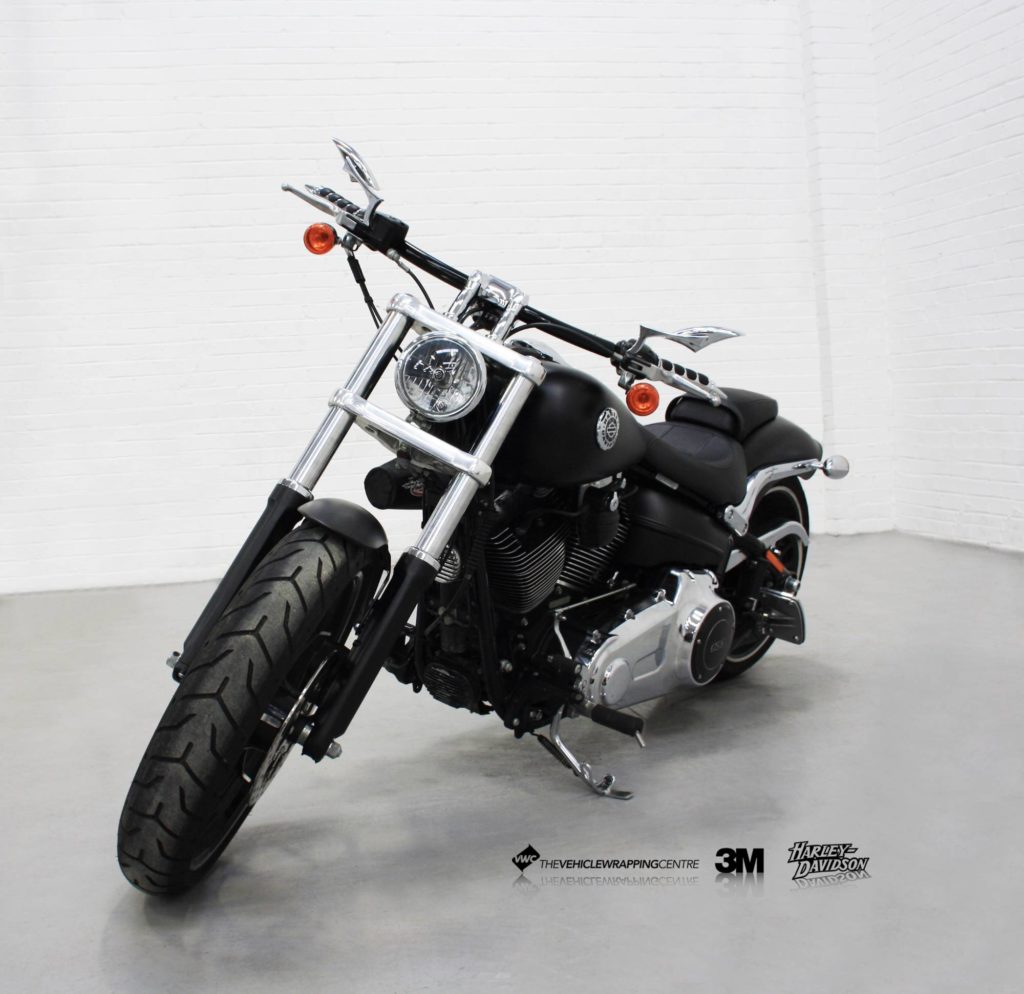 It's not too often that we get the pleasure of a motorbike entering one of our garages, and it's even less often that we get to enjoy wrapping a beautiful Harley Davidson chopper.
Rolling through our doors back in October, this beautiful bike was treated to a magnificent black matte wrap.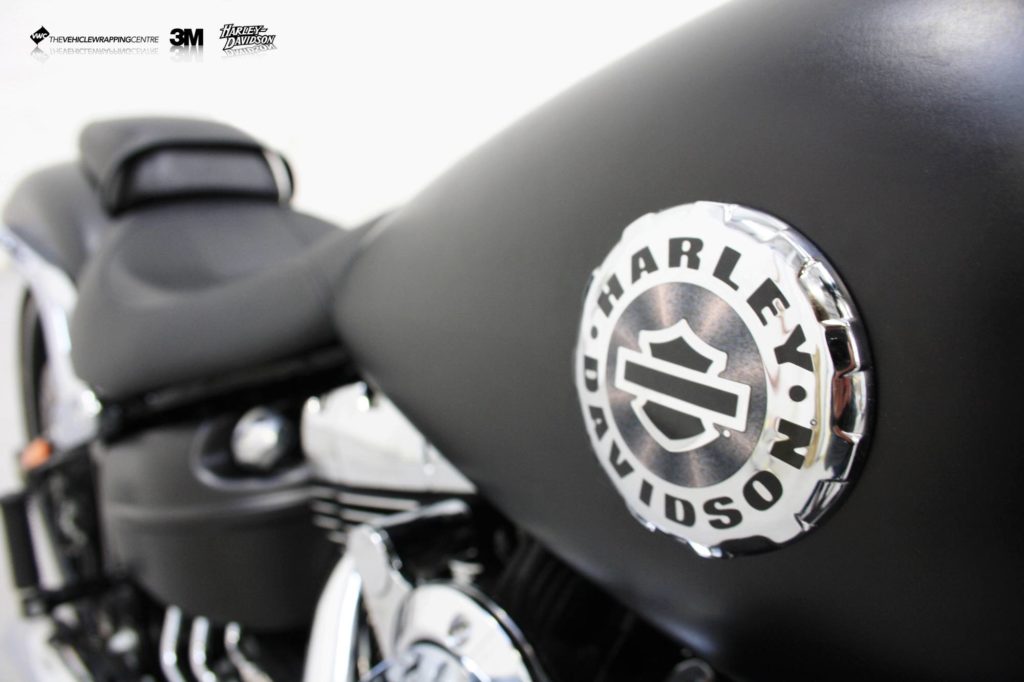 Although a matte wrap is something that we see more on sports cars, we thought this complemented the look and personality of the bike perfectly, which is why we feel it deserves a place as one of our favourite wraps of 2016.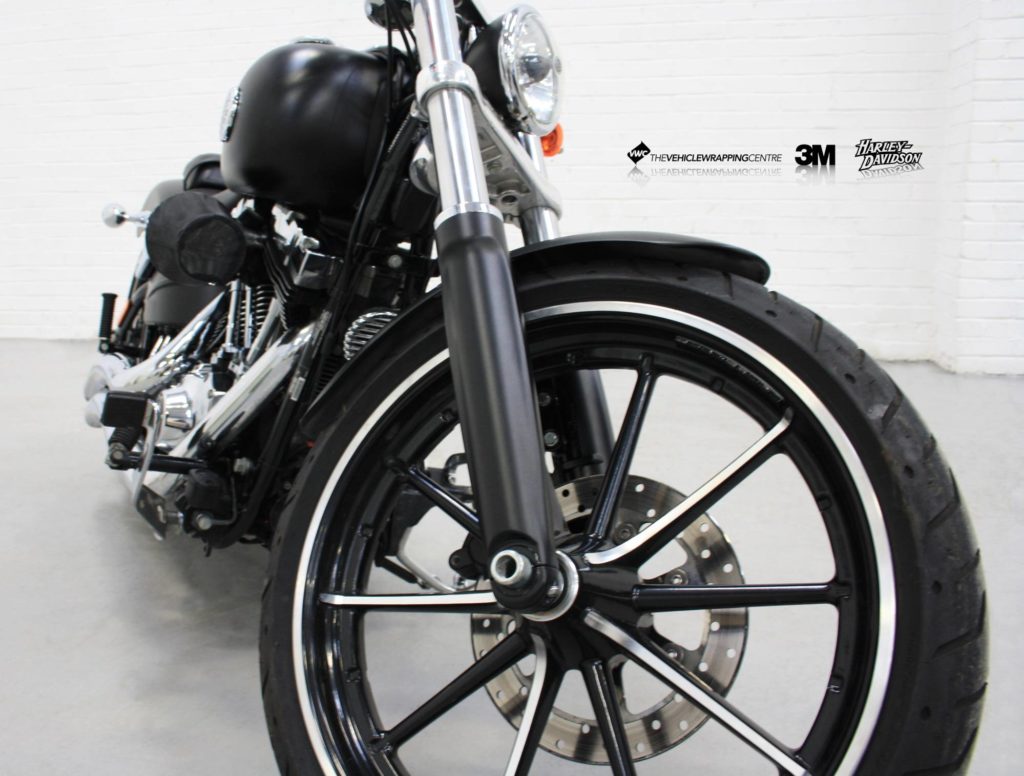 Foxhall Environmental LTD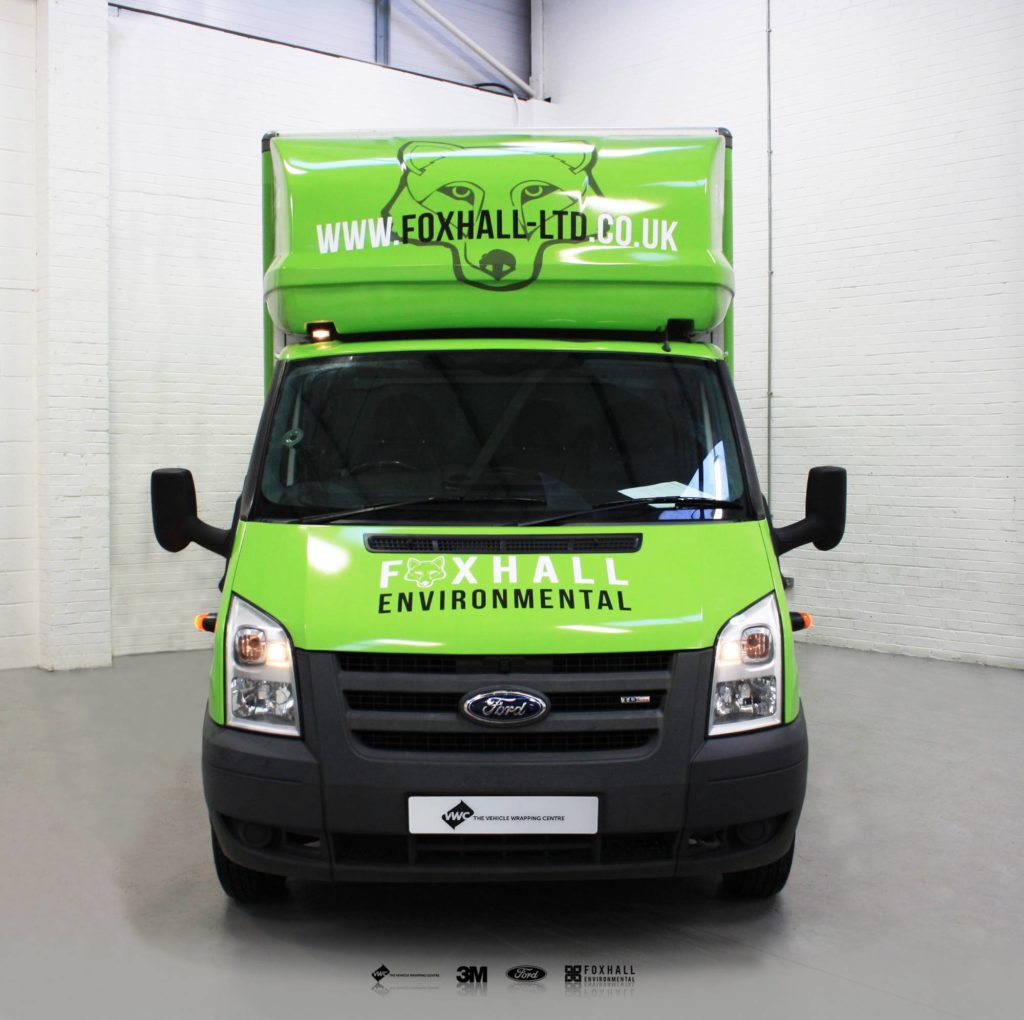 Here at the Vehicle Wrapping Centre, we love doing our bit for the environment and assisting the companies that work to keep our local area both safe and clean.
With that in mind, we couldn't wait to design and wrap this wonderful Luton Box style van, ready to match the two tractor units that we had previously wrapped for the company.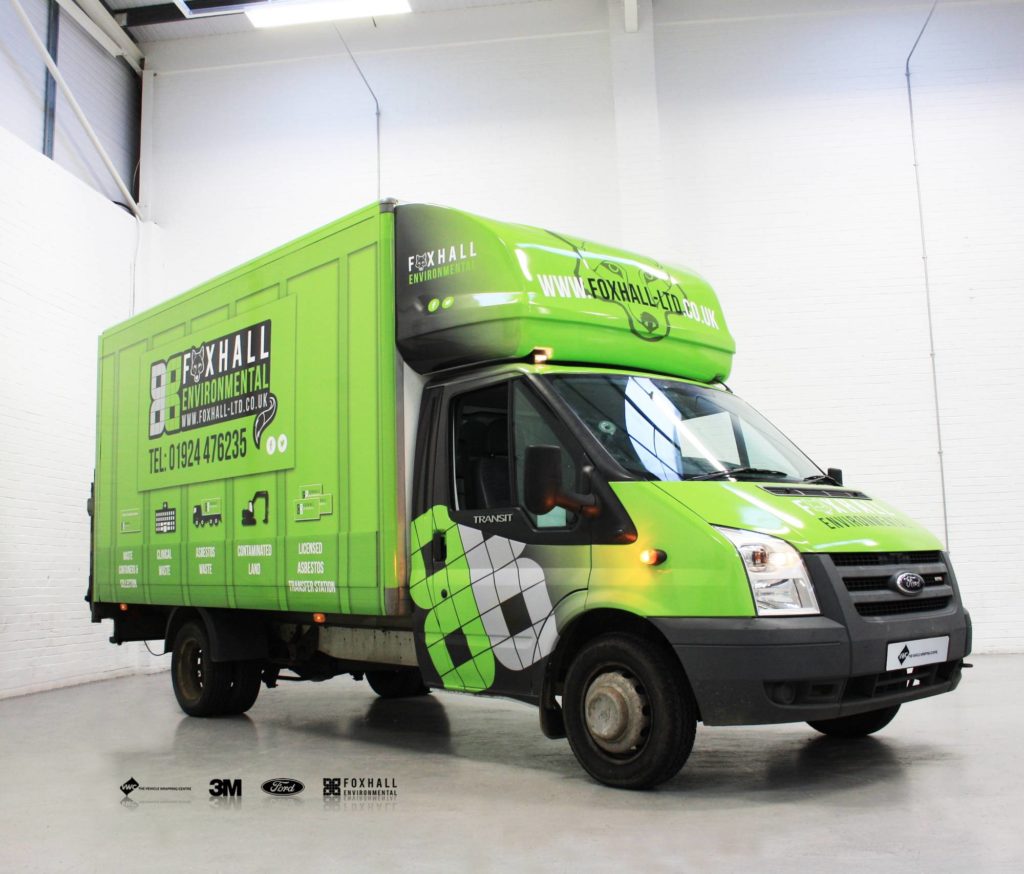 Designed to look like a real-life skip, we're in no doubt that it'll draw the eyes of anyone it passes, making it a sure winner for our 2016 favourite collection.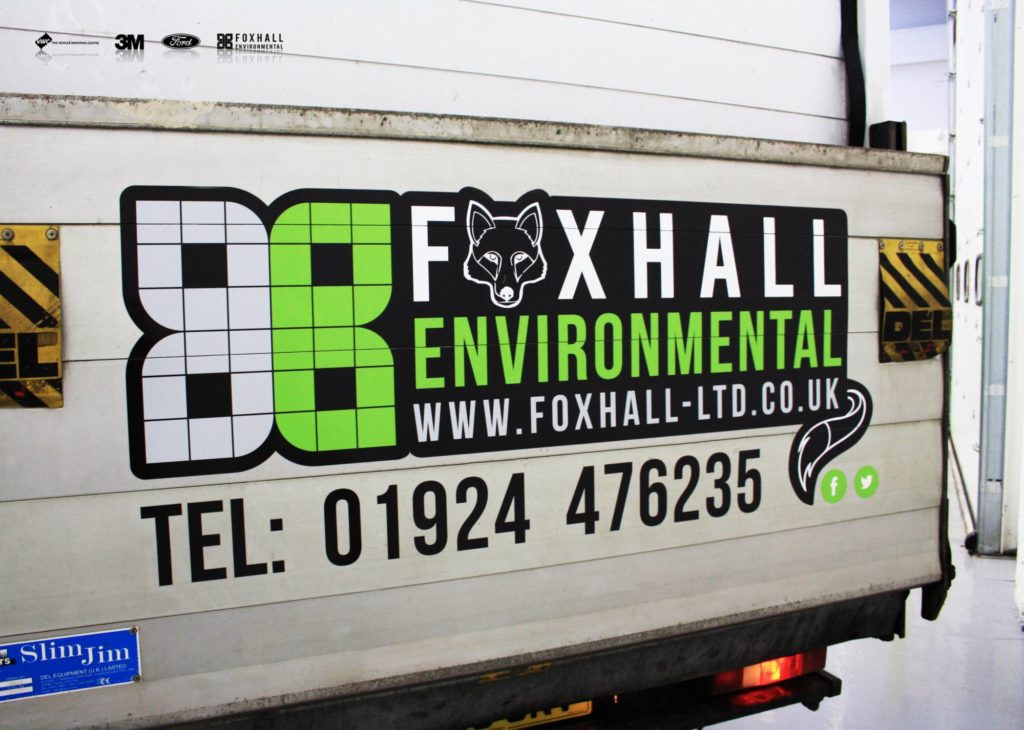 Do you think we've missed any great wraps out of our list? Give us a tweet or Facebook comment and let us know which wrap you preferred.