Vehicle wrapping companies aren't just under pressure to use the best, premium materials in the vehicle wrapping and graphics market. We also need to demonstrate a commitment to sustainability.
From using eco-friendly materials to recycling our waste, the challenge for all vehicle wrapping businesses is meeting the demand for greener products and services.
While the brakes are applied to the UK's ban on new petrol and diesel car and van sales, the drive for us to elevate your car's appearance without compromising our environmental responsibility continues to gather pace.
Let's look at how you can make an eco-friendly choice when choosing your car vinyl wrap and how The Vehicle Wrapping Centre (VWC) is doing its bit to help preserve the planet.
Going green with vehicle wraps
Different types of printers and inks are also used for vehicle wrapping. Most car wraps are printed digitally with latex or solvent inks. The latter harms the environment and people's health by using volatile organic compounds (VOCs).
While a more eco-friendly solvent (eco-solvent) has emerged, it still fails to match the positive environmental impact of latex printing.
At The VWC, we use an HP Latex printer that produces prints of incredibly high quality and is also kinder to the planet:
An HP latex printer uses water-based inks. These are free from harmful chemicals and are drain-safe.
It doesn't emit volatile organic compounds during the printing process.
They cure at lower temperatures, meaning they require less energy than eco-solvent.
They have no perceptible odour and contain no Hazardous Air Pollutants (HAPs).
The high durability and fade-resistance of prints created with latex inks means they can last a long time when exposed to outdoor conditions. This saves energy costs of removing the wrapper and running a re-print.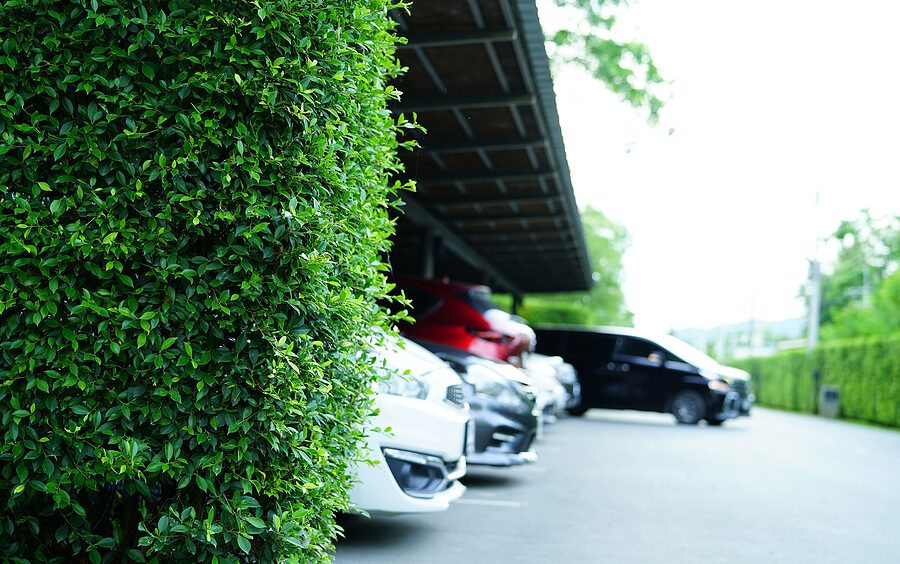 What eco-friendly car vinyl wrap materials are available?
There is a growing demand for eco-friendly car vinyl wrap materials that are less of a burden on the environment. Non-PVC, high-performing wrap films and PVC-free overlaminate are sustainable innovations we offer.
The films are just as easy to apply and free of the chlorine and halogens present in traditional films. They contain 58% fewer solvents than conventional films.
Other eco-friendly car vinyl wrap materials include bio-based PVC and polyurethane (PU). Bio-based PVC is made from plant-based materials such as corn, whereas PU combines two main chemicals (polymers and urethane) in a chemical reaction. PU is more resistant to UV rays, helping the wrap to withstand the sun's heat.
Arguably, the most significant advantage of eco-friendly vinyl wrap materials is that they are biodegradable, meaning they will naturally break down into smaller components much faster.
It's worth doing your research when choosing eco-friendly vinyl wrap materials. Look for products like the 3M Envision Films and Overlaminates we offer, which have earned the prestigious GREENGUARD Gold Certification.
Our green pledges
We want you to enjoy the benefits of a high-quality car vinyl wrap without making enemies with the environment. Along with our 3M Envision Films and Overlaminates, we also offer several other eco-friendly alternatives to prolong the life and vibrancy of your prints.
These include RGVA's non-PVC vinyl wraps and graphics, and Grafityp's PVC-free wrap film, which can be paired with their PVC-free wrap laminate.
The VWC recycles all cardboard and plastics, and always try to recycle where possible to divert substantial amounts of waste from landfill or incineration.
If you're passionate about reduce your carbon footprint and want to know more about our eco-friendly non-PVC vehicle vinyl wraps, contact us to see how we can create a visually stunning and eco-friendly wrap for your vehicle.