If you're planning to drive to the 2018 World Cup, you'd better set off soon, as even the closest host city of Kaliningrad is a solid day's drive away, and realistically will take 2-3 days to get there if you start from London.
The host cities for the 2018 World Cup Finals are scattered across Russia and include Saint Petersburg in the far north, the Russian capital of Moscow, and the former Olympic host city of Sochi in the south.
It's a truly vast area, covering almost the extremes of Europe, from the Baltic to the Black Sea, and from the Russian exclave of Kaliningrad all the way to eastern host cities clustered around the continent's longest river, the Volga.
These furthest cities are just shy of 3,000 miles away and an estimated 54 hours of continuous driving – not allowing for traffic, of course – so if you put in an eight-hour shift every day, you should get there in no less than a week.
Getting to mainland Europe
The first part is easy. Starting from anywhere in the UK, head south-east to London, and from there take the M20 to Folkestone, before you catch the Channel Tunnel service to get you and your car from Dover to Calais.
You can also take a car ferry from ports across the south of England, which can take anywhere from 3-6 hours up to around 12 hours on an overnight service.
If you're up north, a ferry crossing to the Netherlands is also an option. This will take about 12 hours from Hull to Rotterdam and nearly 17 hours from Newcastle to Amsterdam, but it will put you slightly further north on the continent, if you're heading to any of the most northerly host cities.
Driving to Kaliningrad and Saint Petersburg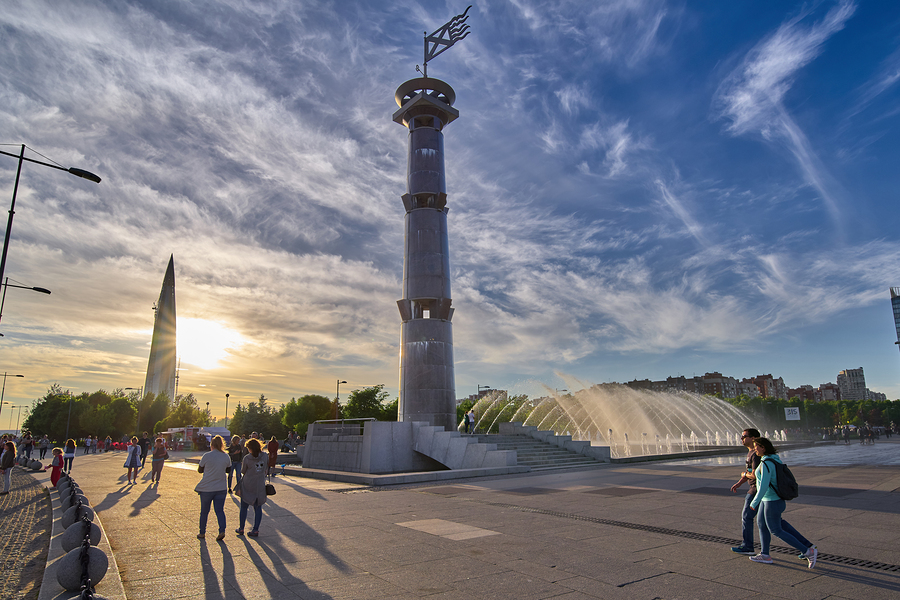 If you're driving to Kaliningrad and Saint Petersburg, you're looking at a journey of between 1,000 and 1,800 miles north through Europe to the coast of the Baltic Sea.
Kaliningrad is an exclave – a small parcel of land owned by Russia but sandwiched between Poland and Lithuania – and while this makes it much closer to the UK, it also means it is absolutely miles away from the rest of the World Cup.
Driving to Moscow and Nizhny Novgorod
The most central of the host cities are Moscow and the catchily named Nizhny Novgorod (try saying that after a few vodkas…) and the good news is, they're quite close together.
Make your way across Germany and Poland, into Belarus via Minsk, and onto the E30 to take you into Russia and on to Moscow.
For Nizhny Novgorod, you'll then need the M7 as far as the Volga River. Which brings us onto the eastern host cities…
Volgograd, Rostov-on-Don and Sochi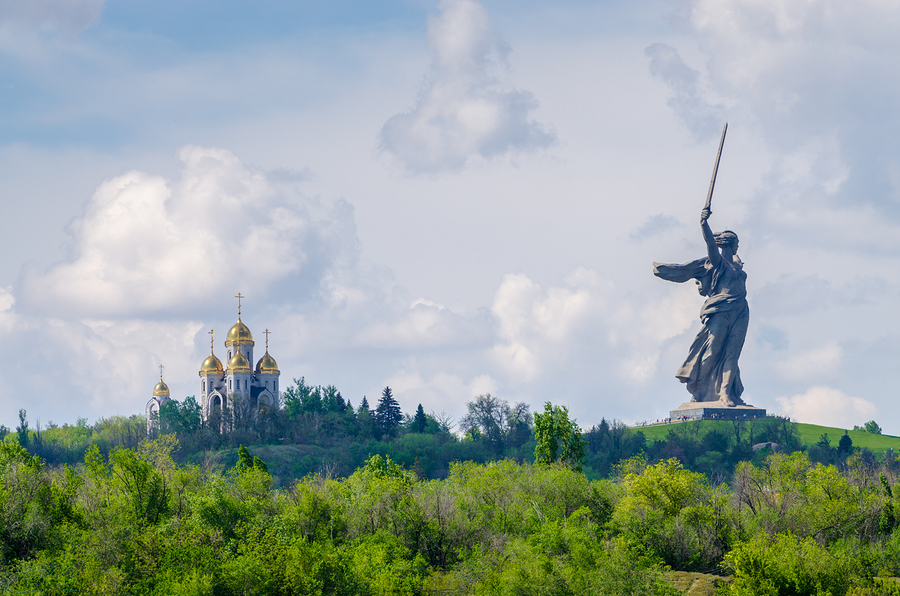 Finally, the southerly host cities, ranging from about 2,000 miles to Rostov-on-Don and Sochi, to 2,400 for Volgograd (not to mention another ferry crossing at Kerch if you're driving direct to Sochi).
At over 50 hours of driving time, again it's likely to be a solid week at the wheel if you drive eight hours a day without breaks – and remember that because these cities are all on Moscow time, you lose another three hours just by crossing into more easterly time zones.
Ekaterinburg, Kazan, Saransk and Samara
You'll find these four clustered roughly in a north-south line around the most easterly bend of the Volga, and considering it's the longest river in Europe, that gives you an idea of just how far east they are.
London to Moscow is 1,800 miles. Moscow to Ekaterinburg is 1,800 km – about 1,100 miles – making the total trip about 3,000 miles and genuinely not one for the faint-hearted, and all four of these cities are around the same distance away, reached via that vital east-west link once again, the M7.