Whether you are a fair-weather motorist heading out on the roads for the first time in the new year, or you have been driving throughout the winter months, the springtime is a great excuse to make a few modifications to your car to keep it in tip-top condition as we head towards summer.
The obvious first step is to put the winter behind you, so remove special winter tyres and adjust your internal heating to avoid making your cabin too hot the first time you switch it on.
It's also a good time to give your car a thorough wash – to remove dirt and road salt from the winter, but also to give it a gleaming appearance in the low spring sunlight.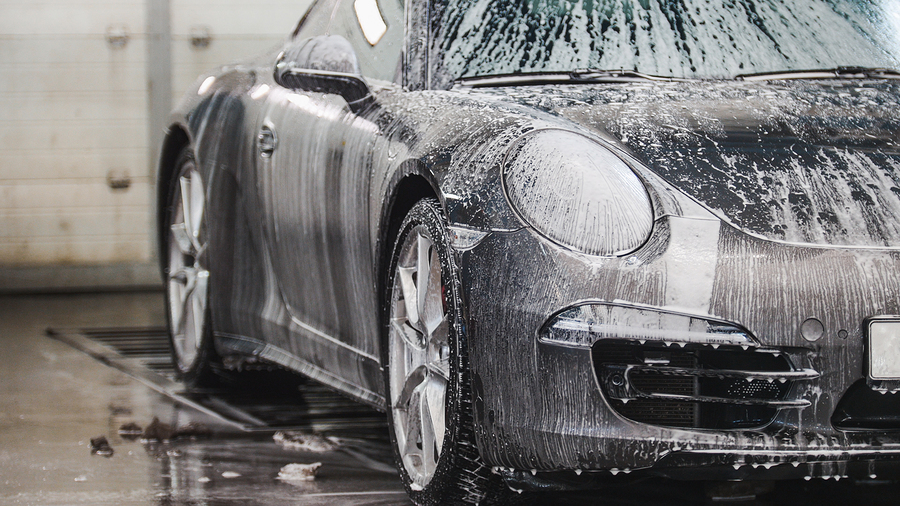 A vehicle wrap can hide a multitude of paintwork sins, and is a convenient way to give your car a new look if you fancy a change without affecting the original paintwork underneath.
For vehicles that already have a surface wrap, check that this is still in good condition and, if it is, consider applying a suitable wax coating to protect it for the new season – this is something you should do regularly as part of your cleaning and maintenance routine, and can improve the appearance while extending the lifespan of your vehicle wrap.
There are a few mechanical things to check, especially if you drove in severe weather conditions during the winter.
If your car sometimes takes a few seconds to turn over, you might need to invest in a new battery, and extremely cold weather can bring this to a head, so don't get caught out if the spring brings a late cold snap before summer sets in.
Wheel alignment can also take a hit after driving in rough conditions, so have this checked if your car seems to pull to one side when driving in a straight line.
And if you did not fit specialist winter tyres, make sure driving on gritted roads didn't wear down the last of your tread – remember your tyres are the only point of contact between the road and the entire weight of your car, so it's crucial to give them the best possible grip.
Even if your tyre tread is adequate, it's worth double checking your tyre pressure, as variations in air temperature can have an effect on the pressure inside and outside your tyres.
A heavily laden car will also need different tyre pressures than if you are setting out for a solo drive, so again, if you are taking your entire family with luggage on a spring road trip, adjust your tyre pressures accordingly.
With the mechanics taken care of, it's easier to focus on making your ride look good, and a decent clean and polish will help to do that – remember to restore the blackness of your bumpers too, if they are not body-coloured.
Finally, give your vehicle wrap a once over as mentioned above, or have a new surface wrap fitted for a new look, and your car should be fit, healthy and ready to take to the spring roads in style.