The summer of 2019 promises to bring some picture-perfect driving conditions, with warm and clear weather already a hallmark of the year so far.
Here are five of the best summer drives for 2019, with easily navigable road routes that will take you the length and breadth of the British Isles.
Glasgow to Skye
The drive north from Glasgow to the Isle of Skye can easily fill a day – at 200-250 miles depending on your chosen route, it's a solid six hours of driving.
But it's worth it. First you'll reach Loch Lomond & the Trossachs National Park and then it's onwards into the Highlands of Scotland, and you can stop off at Glencoe or Fort William around halfway.
In fact if you just want to reach the Isle of Skye, you can knock up to 50 miles off your journey and over an hour of journey time, as you'll drive over Skye Bridge long before you reach the your destination according to Google Maps and some satnavs.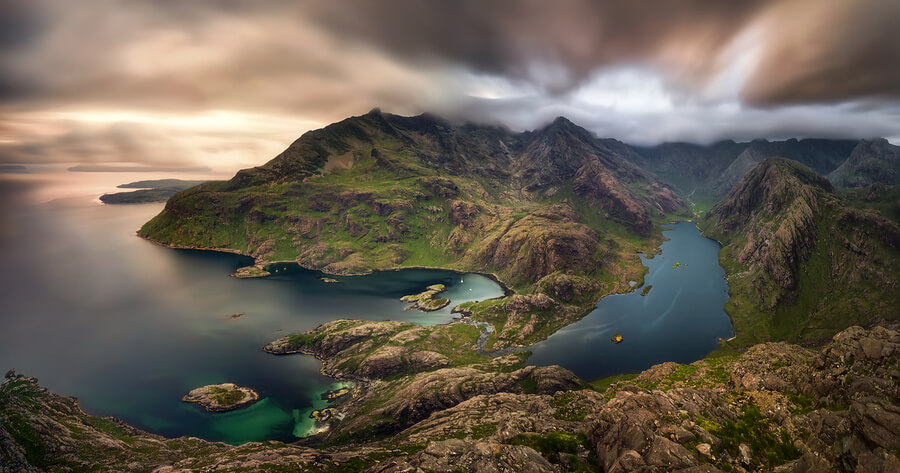 The Whitby Triangle
Explore the stunning North Yorkshire coastline from Scarborough to Whitby, inland to Hutton-le-Hole and back to Scarborough for a 70-mile round trip through one of the UK's most spectacular counties.
From Scarborough, head north on the A171 with a stop-off at Robin Hood's Bay about half an hour into the drive (16 miles).
Another 5-6 miles north on the A171 and you should be in Whitby about 15 minutes later, another good place to take a break and explore on foot.
Then it's inland towards the picturesque village of Hutton-le-Hole, again via the A171 but this time leaving Whitby to the west and joining Smith's Lane, a leg of 20 miles and around 45 minutes in total.
Finally if you want to get back to the coast, it's just a straight drive east on the A170, a journey time of around 50 minutes and just under 30 miles.
Giant's Causeway Coastal Route
The Causeway Coastal Route links Belfast with the Giant's Causeway and other tourist attractions along the Northern Ireland coastline.
It's not just good for sightseeing though – heavy investment has made sure the coastal roads in the area are ideal for driving and take you to all the main destinations.
Once you've seen Giant's Causeway itself, don't forget to drive the 8 miles east to the National Trust site at Carrick-A-Rede Rope Bridge and a great photo opportunity as you walk across the precarious-looking bridge.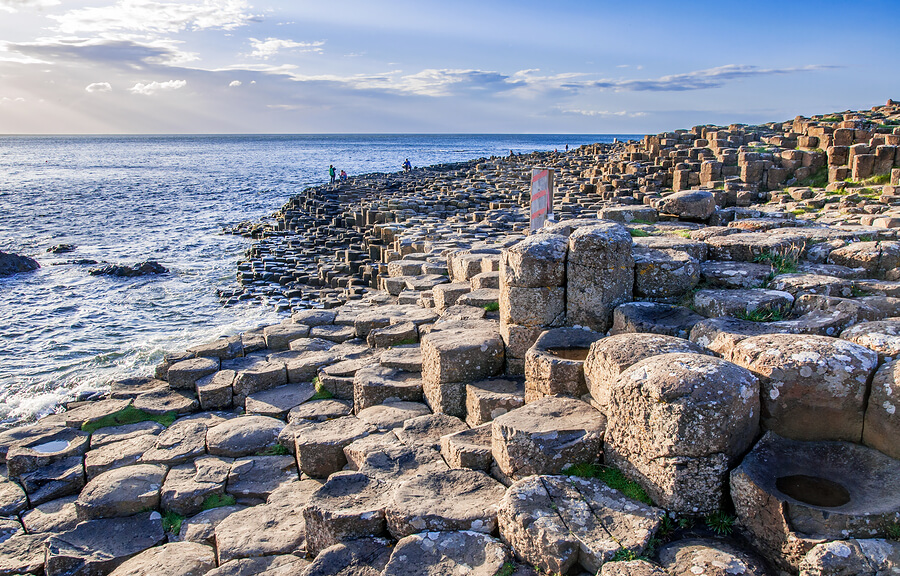 South Wales Black Mountain Pass
A drive south from Llandovery to Gwaun-Cae-Gurwen will cover only around 20 miles and can be completed in under an hour, but with the scenery of the Brecon Beacons outside the window, there's every reason to slow down and enjoy the views.
Like the Whitby route, this one can be turned into a round trip as after the Black Mountain Pass itself, you continue east to Abercraf and Pen-y-cae, turn north to Defynnog and Sennybridge, before returning west to close the loop at Llandovery, a total of around 60 miles and two hours at normal speeds.
Dorset Jurassic Coast Road Drive
The Dorset Jurassic Coast Road Drive covers around 20 miles of the B3157 between Bridport and Weymouth, but much of the joy of this particular drive comes from getting off the main route to explore the spectacular countryside.
For a longer leg along the Jurassic Coast, consider a drive between Exeter and Poole at about 80 miles (two hours), a stretch of road enjoyed by many sightseers from the windows of the X53 Jurassic