As we enter the closing stages of 2017, many of us will be starting to think about what the new year will bring – and for motoring enthusiasts, 2018 has some very hot prospects.
Here are five of the biggest names in sports cars and supercar production, and a look ahead at what we can expect to see from them over the coming 12 months and beyond.
Bugatti Chiron aims for world speed record in 2018
The Bugatti Chiron has done its predecessor proud – so much so that some previews of the new edition are still referring to it as the 2018 Bugatti Veyron – and its makers have set their sights high for the coming year.
Recently the former Formula 1 driver Juan Pablo Montoya took to the wheel of the current Bugatti Chiron and set a time to accelerate to 400 kph and brake to a standstill again in just 41.96 seconds, the fastest any production car has ever completed the manoeuvre.
As for next year, the company hope to take the Bugatti Chiron 2018 to a top speed of over 431.072 kph, eclipsing the current production car world speed record set by their own Veyron 16.4 Super Sport back in 2010.
McLaren – Super secret and already assigned
Look out for the new McLaren Ultimate Series model, currently top secret but due to be unveiled in the first quarter of 2018 – but if you want to buy one, you're already out of luck.
McLaren Ultimate Series cars are road legal but built for track performance, and are produced in very limited numbers; all examples of the upcoming model and the BP23 Hyper-GT that is due to follow it have already been allocated.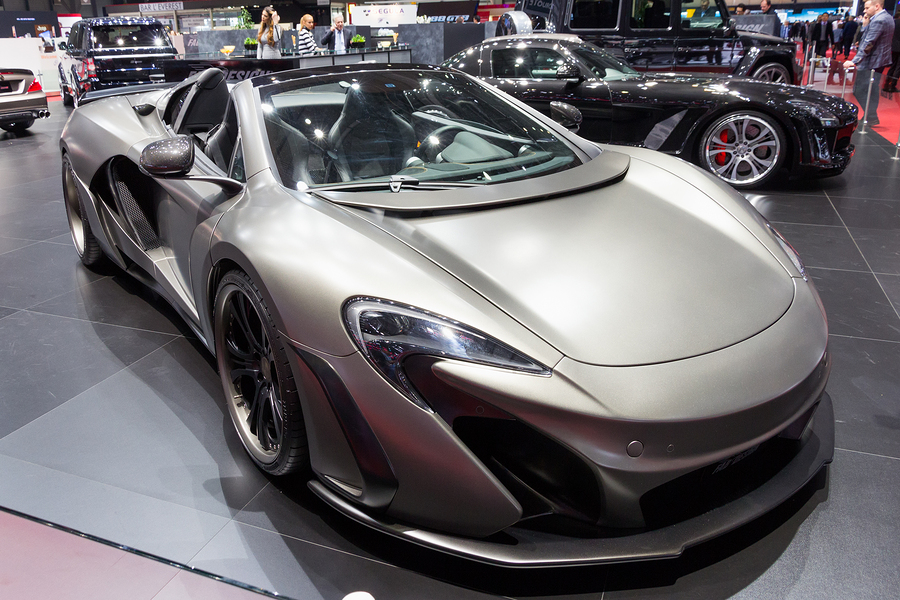 Lamborghini Aventador S Roadster due in February
One of the most iconic supercars of recent years gets an update in February with the launch of the Lamborghini Aventador S Roadster 2018 model.
Its 740 hp V12 engine promises acceleration to 100 kph in 3.0 seconds dead, with a top speed of 350 kph – a shade under 220 mph.
Lamborghini chairman and CEO Stefano Domenicali says: "The Aventador S Roadster offers the thrill of open-air driving without compromising on driving dynamics or the occupants' comfort, and adds a further luxurious dimension through the personalisation options available."
Aston Martin DB11 Volante – The ultimate convertible sports GT
The DB11 is back. In fact you can place orders already for the Aston Martin DB11 Volante Sports GT 2018, which is due for delivery in the spring, just in time to take advantage of some roof-down driving.
Its fabric hood has no fewer than eight layers, insulating against heat loss in cold weather and unwanted noise in all conditions, while under the hood there's a 4.0-litre twin-turbo 510 PS V8 engine.
Aston Martin enthusiasts will also be eagerly anticipating 2019 and the expected launch of the Aston Martin Valkyrie, codenamed AM-RB 001 as it is being developed in partnership with Red Bull Advanced Technologies.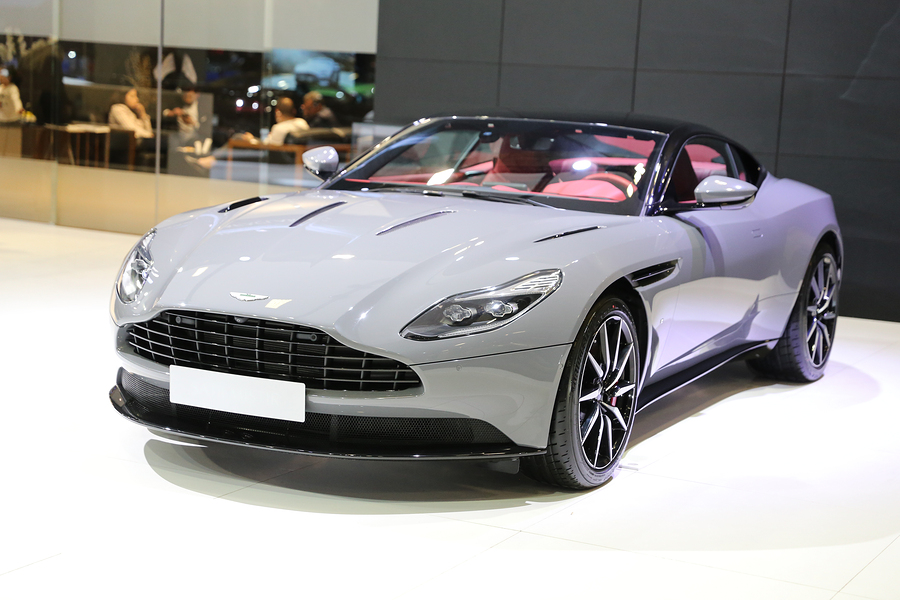 Jaguar add XJR575 performance flagship model to 2018 XJ range
Finally, the 2018 model year from Jaguar includes a new XJR575 performance flagship model, with a newly upgraded 575 PS engine and acceleration to 100 kph in 4.4 seconds (that's 0-60 mph in 4.2 seconds).
Its top speed is cited as 300 kph – 186 mph – and Jaguar claim it is the most dynamic derivative in their line-up for the coming year.
Jaguar director of design Ian Callum said: "The Jaguar XJ is the largest model in our saloon car line-up and retains the physical presence and graceful design customers expect from a Jaguar flagship. Anyone who sees this car immediately knows it is both great to drive and to sit in."