Bottom Half Full Coverage Paint Protection Film Package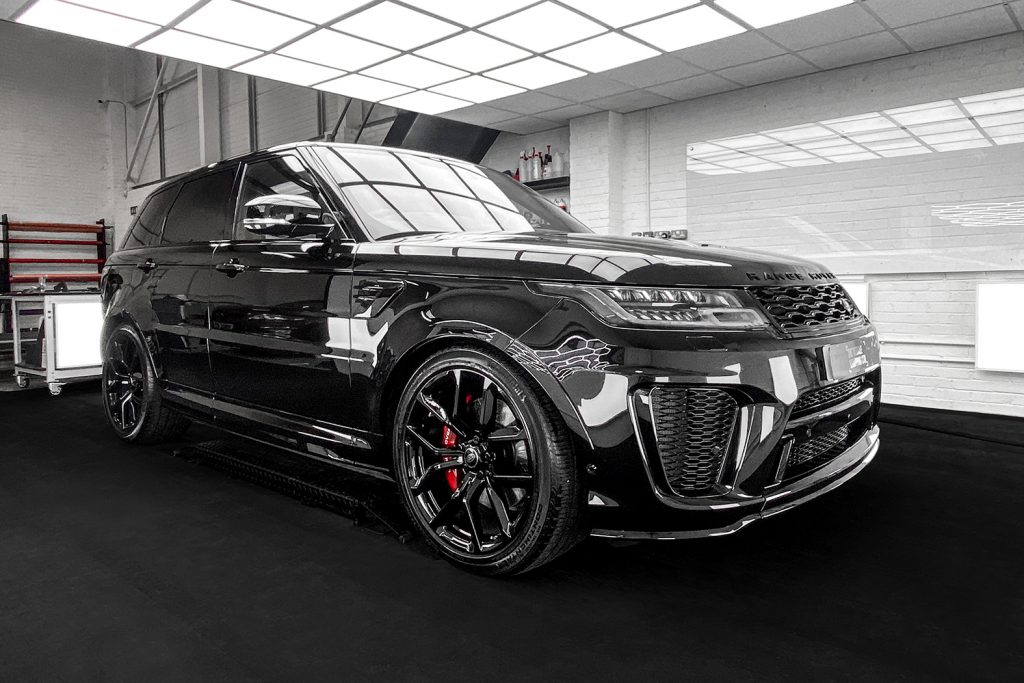 Stunning Santorini Black Range Rover SVR complete with a bespoke Premium Paint Protection Package.

Having just taken delivery of the car our customer was concerned that the vehicle was picking up visible marks & scratches in the gloss black paintwork to easily.

To give our client piece of mind we corrected any areas that had been marked from road debris & general use before installing our High Gloss Paint Protection Film to all exterior painted panel from the window line down.

This package offers robust protection for the paintwork for daily use, a superior high gloss finish & self healing capabilities ensuring this SUV stays looking as good as it should!