Complete Colour Change in Satin Thundercloud with Matte Black Details.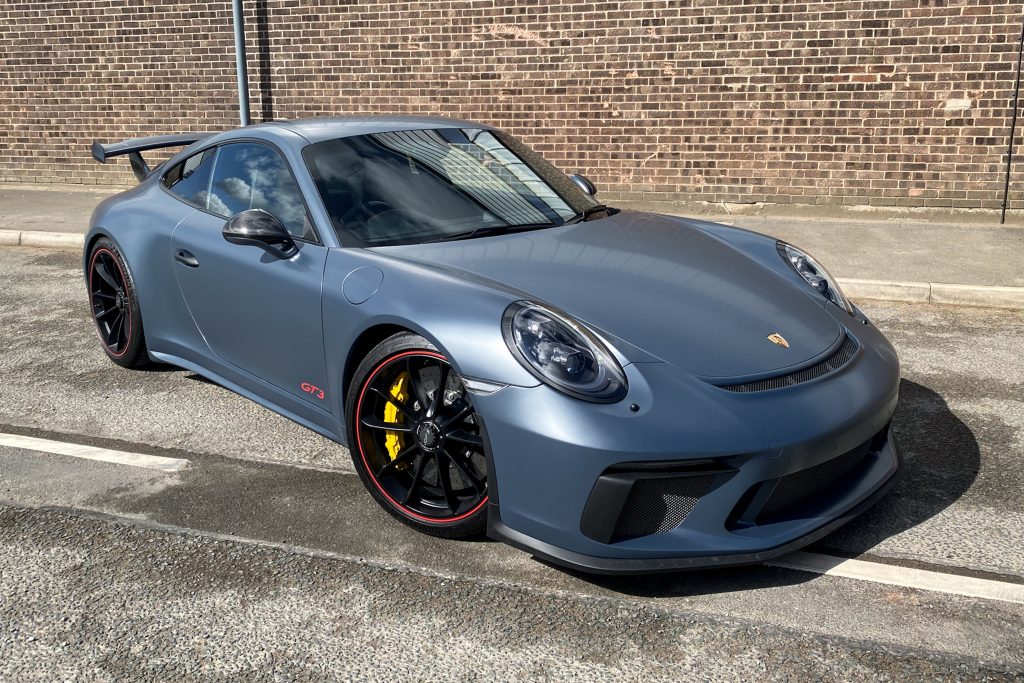 Satin Thundercloud looking awesome in some natural light!

A stunning Porsche GT3 complete with a full colour change wrap including door shuts & returns.

As you will have seen this car was originally red, we also painted some detailing in matte black to contrast with the wrap and tie into the wheels.