Complete Colour Change in Satin Charcoal Metallic with Ceramic Coatings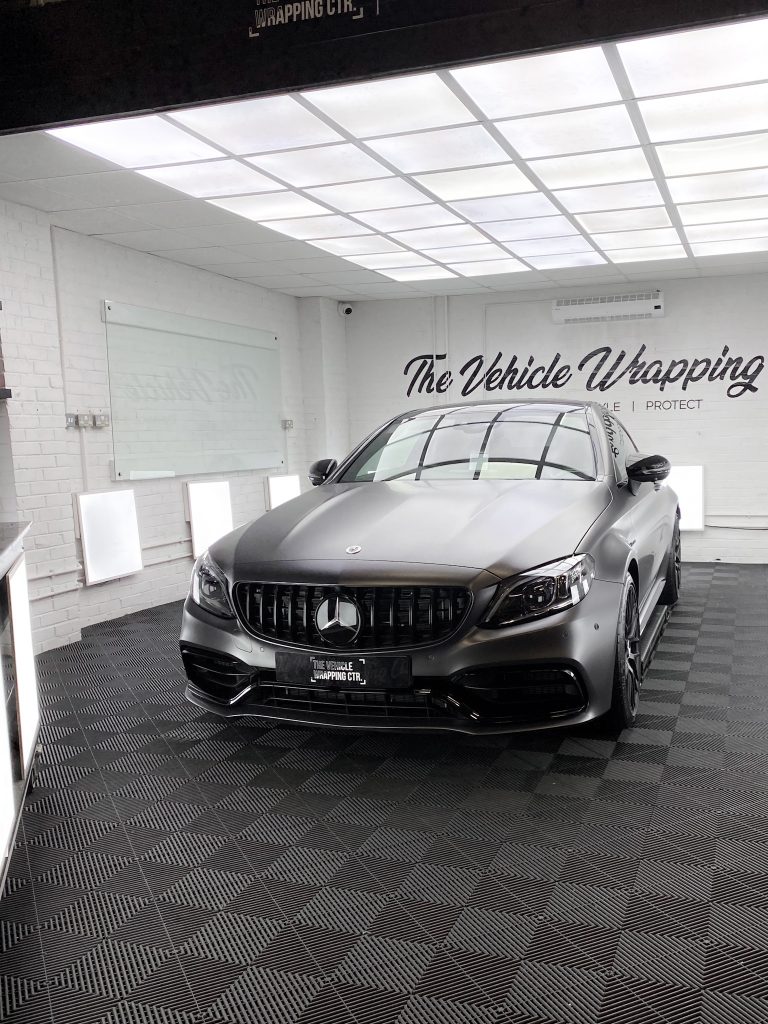 Box fresh Mercedes C63s AMG wrapped in Satin Charcoal Metallic.

A complete colour change wrap including a full chrome delete adding to the stealth look.
Gyeon Quartz DURA-Flex multistage ceramic coating was chosen offering ultra hydrophobic properties to aid with future maintenance.