Complete Colour Change in Radioactive with Custom Decals & Ceramic Coatings.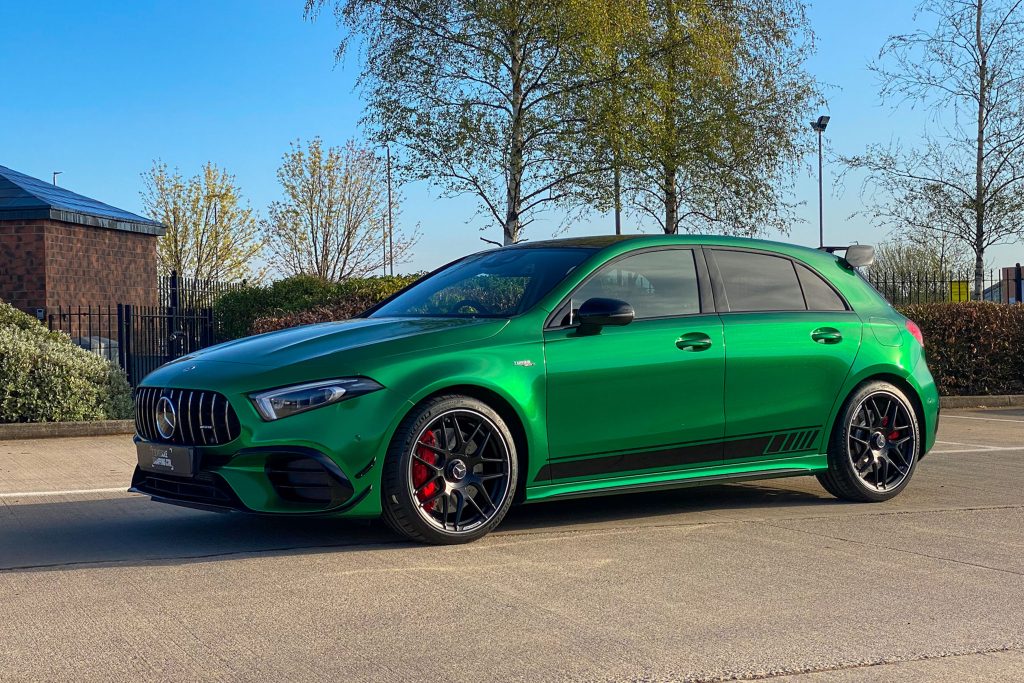 Mercedes A45s complete with a full colour change wrap including door shuts & returns in Gloss Metallic Radioactive.
We completed the look with some gloss black details & edition one style decals.
Finally protecting the new finish with Gyeon's DURA-Flex Ceramic Coating along with RIM & a Leather Shield Coatings for ultimate protection.