Exterior Colour Change in Satin Dark Grey, Tints & Ceramic Coating.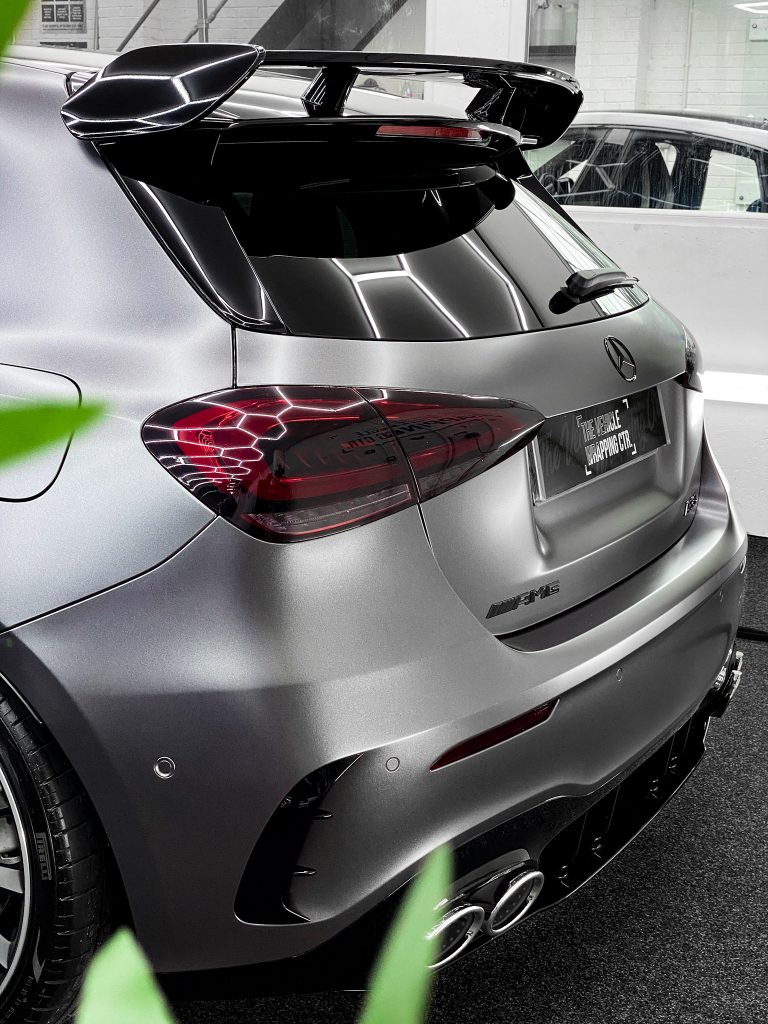 Mercedes A35 finished in Satin Dark Grey, an exterior wrap along with a full Gloss Black de-chrome including front grill, mirrors & replacement badges.

We completed the look with some DYNO-Smoke headlight & taillight tints as well as some front window tints.

We sealed the new finish with Gyeon quartz one ceramic coating for ease of future maintenance & protection for the new finish.

Finally at the customers request we also changed the tailpipes for some new quad exhaust tips – what an end result!