Colour Change in Satin Dark Grey with Gloss Black Details & Window Tints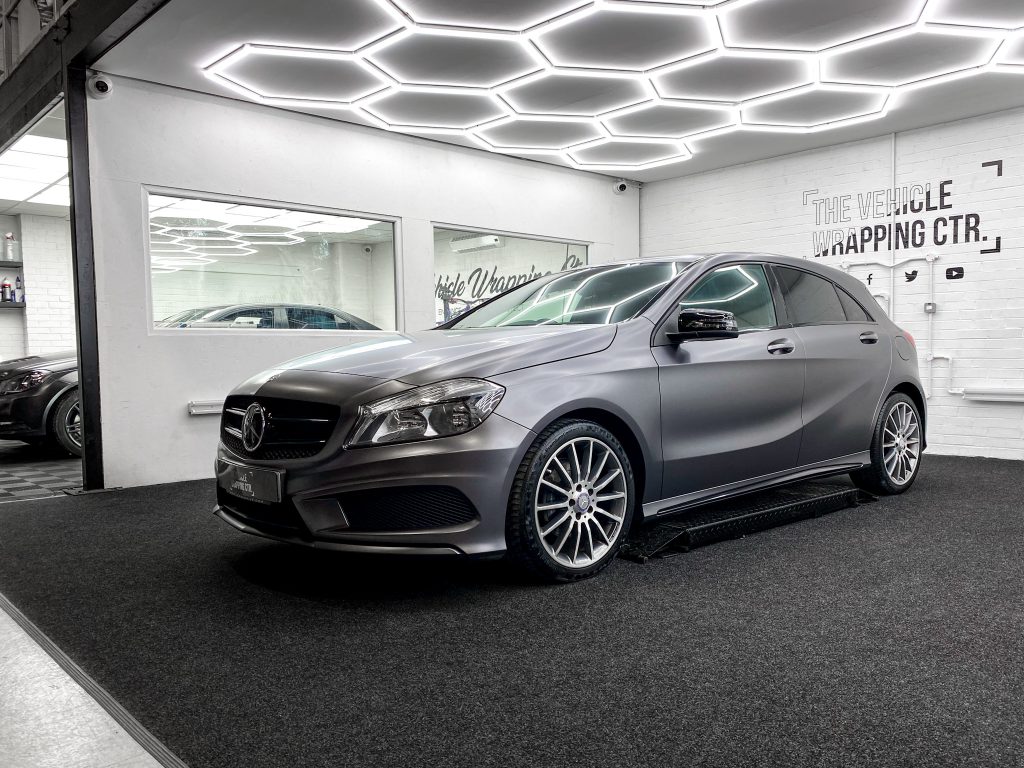 Mercedes A-Class finished in Satin Dark Grey🌪

We completed an exterior wrap on this hatch-back along with a full Gloss Black de-chrome including wing mirrors & rear window tints.
This film has proved ever popular over the last few years and we can certainly see why, the finish provides a really stylish and stealthy look, reflecting light to accentuate the body line for the car perfectly!
Finally we sealed the new finish with Gyeon Quartz Prime Ceramic Coating aiding the future maintenance of the vehicle.