Complete Colour Change Wrap in Satin Black with MSO 'Track Themed' Livery & Satin Carbon Fibre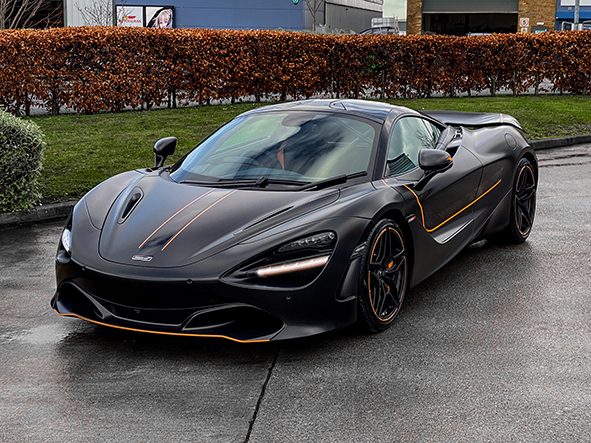 Satin Black MSO Track Theme Inspired McLaren 720S.
A complete colour change wrap including door shuts & returns complimenting the satin twill weave Carbon Fibre accents we had already installed on the car.
We then added the custom stripe details using gloss black & orange to match the callipers & alloy wheel accents creating the MSO inspired look with a couple of additional pin-stripes details we added into the design.
Finally we installed a rear reflector tint to enhance the stealth look & satin PPF to the lower sections of the doors for added protection!