Exterior Partial Colour Change in Gloss Lemon Sting with High Gloss Carbon Fibre Details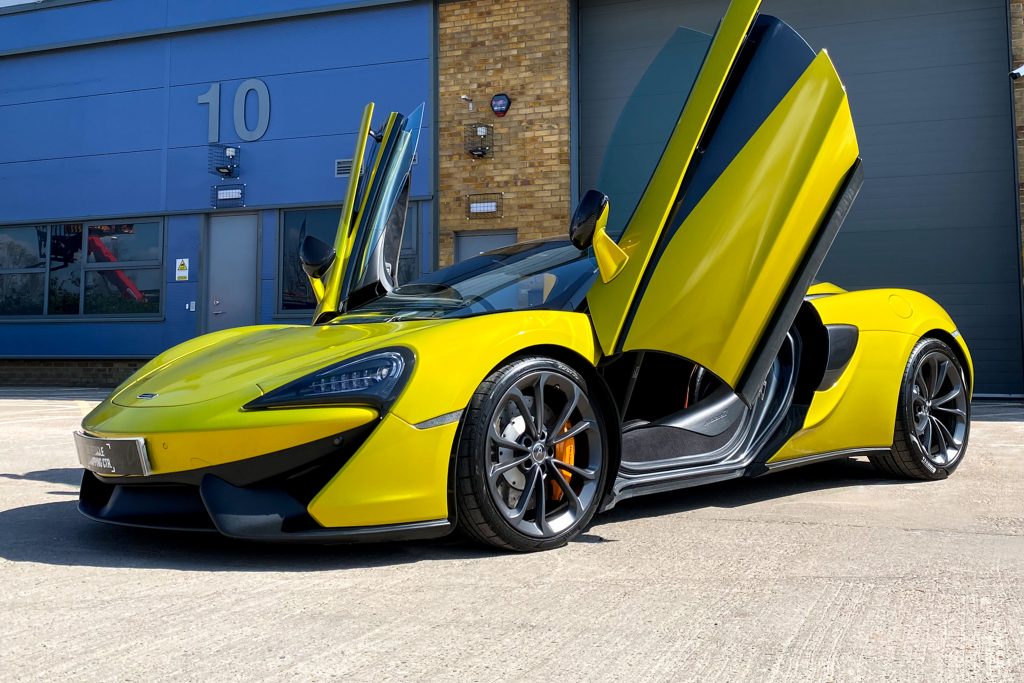 McLaren 540c complete with an exterior wrap in Gloss Lemon Sting.

We had to get this one out into the sunshine, the colour really comes life when the sun hits!

We also added some High Gloss Twill Weave Carbon Fibre to mirrors to complete the look, for now at least!