Complete Colour Change in Satin Black & Green Chrome with Gyeon MOHs Ceramic Coating.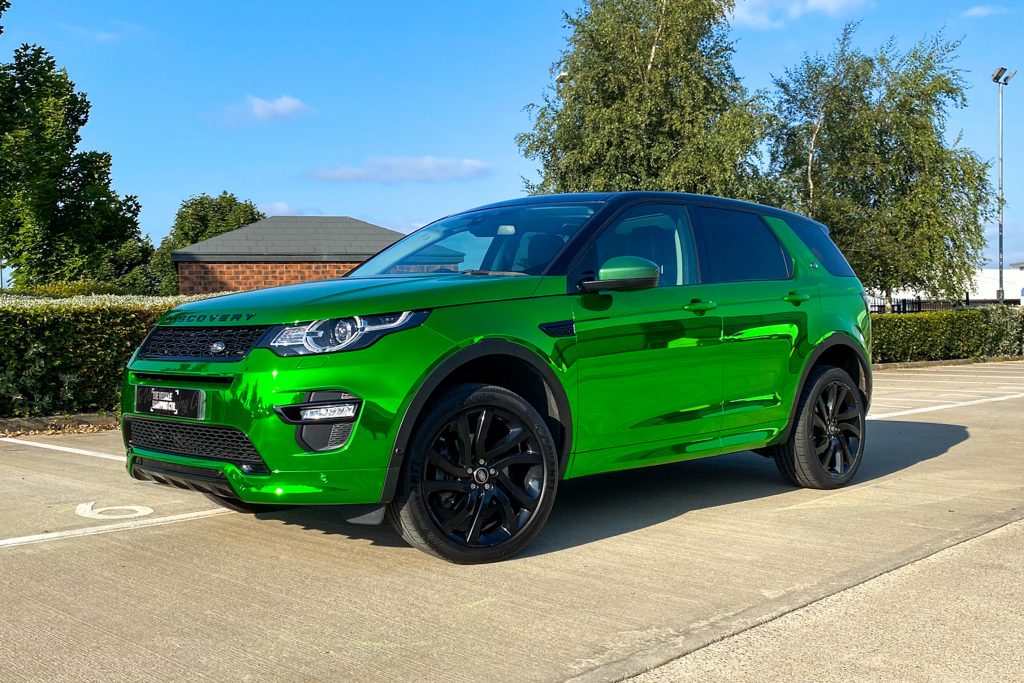 Land Rover Discovery now finishing in Gloss Green Chrome.

This car was originally white so we also wrapped all the door shut & returns in Satin Black to give an overall better finish.

@wrpd.inc's Light Twill Weave Carbon Fibre was chosen for some details like mirrors & bonnet section.

Finally we added Gyeon MOH's ceramic coating to the wrap for added protection!