Lamborghini Huracan Performante
Track Pack Paint Protection Film Coverage plus Ceramic Coating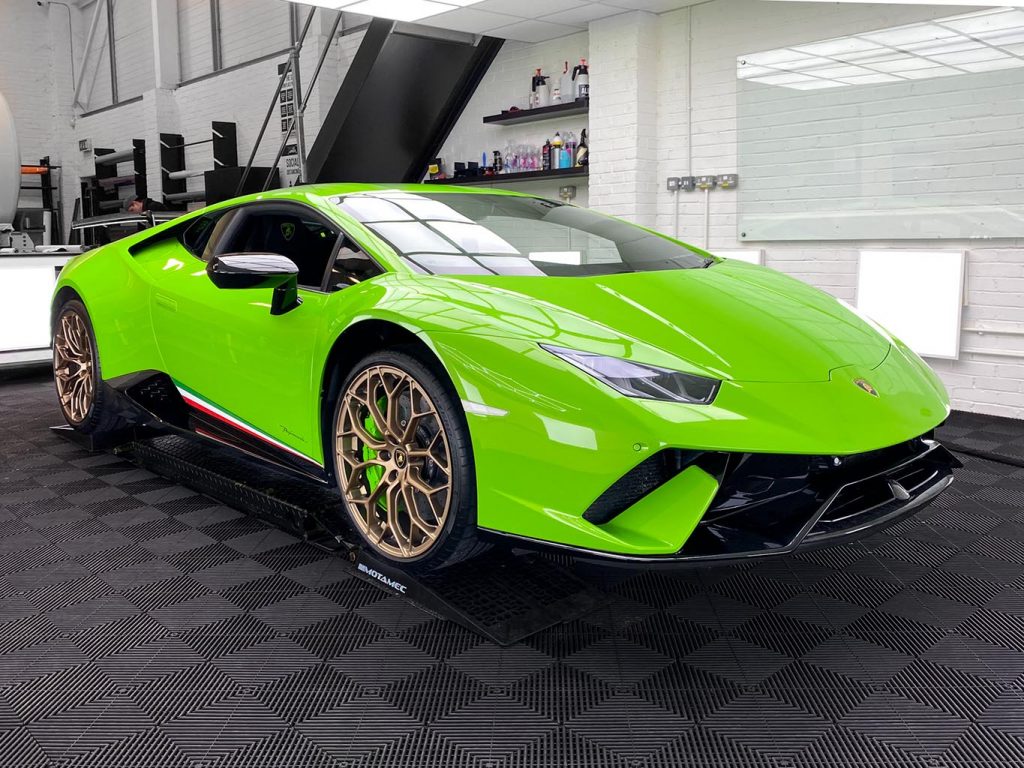 Lamborghini Huracan Performante finished in Verde Mantis with Forged Carbon Fibre.

Having recently acquired this stunning supercar our customer wanted to add some much needed protection, we installed an extended track pack paint protection package which included; front bumper, bonnet, wings, mirrors, sills, rear quarters & spoiler.

Prior to this we gave the car a full paint correction to bringing the stunning paint back up to its very best, sealing the new finish with Gyeon Quartz MOHs ceramic coating.