A Top Half Contrasting Wrap in Satin Black with Purple Pin-Striping.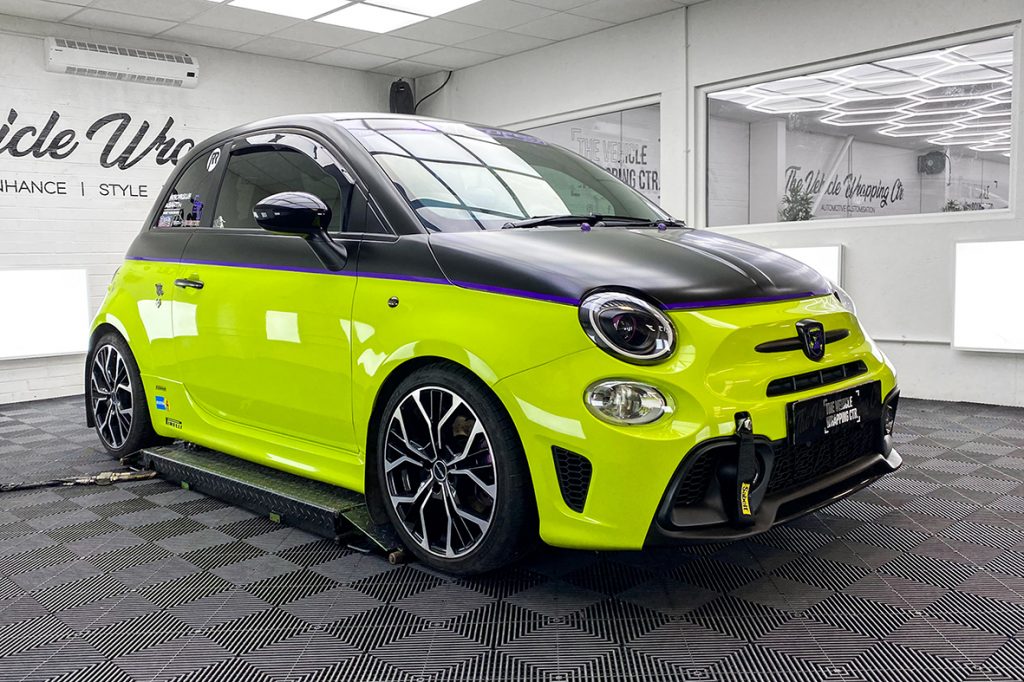 Check out this Adrenaline Green Fiat 500 Abarth now complete with a contrasting two tone top half wrap in Satin Black.
•
Accented with a Gloss Purple pin-stripe accent around the car to tie in with some of the purple detailing already added to the car!
•
A very cool, unique look for this hot-hatch.