A Bespoke Group B Rally Inspired Digitally Printed Livery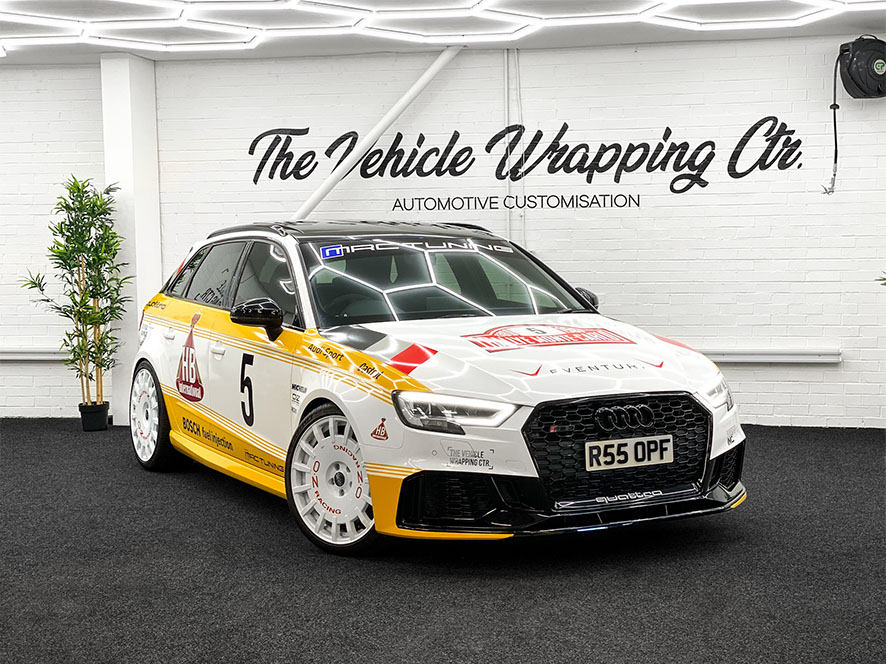 As we're sure you've seen by now @trhamza_'s RS3 is now complete with a bespoke Group B Rally inspired livery in tribute to the iconic Audi Sport Quattro S1 E2!
•
Working with @trhamza_ has been a pleasure, when he came to us with the idea there was only ever going to be one response, we'v had fun creating this design and the team, as always, have delivered ten fold!
•
We've put together many rally liveries over the years, mainly distressed looks with dirt and other features to the graphics but this super clean gloss finish really does suit this look – completed with those awesome OZ Racing Wheels.
•
Check out some finished shots in our studio before the car took to the roads to light up it's famed five-cylinder engine.
•
Look out for much more to come from @trhamza_ with this car & if you haven't already, go check out the YouTube video via his profile!