Exterior Wrap in Super Gloss Khaki & PPF Carbon Fibre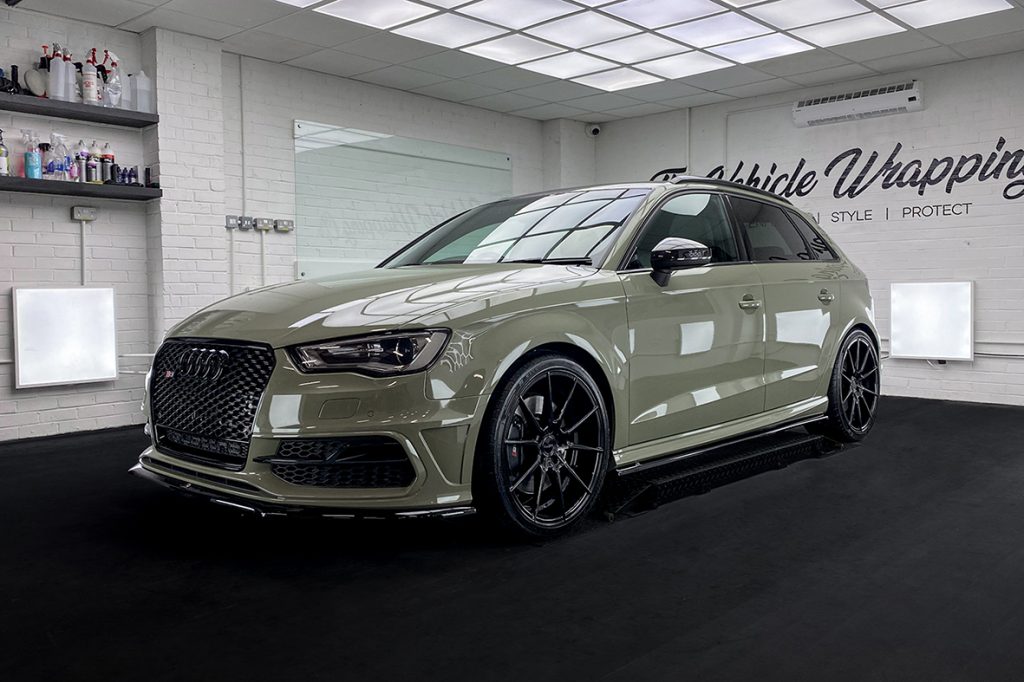 Audi S3 complete with an exterior wrap in Inozetek Supergloss Khaki & Stek High Gloss PPF Carbon Fibre for the Roof & Mirrors, plus all chrome wrapped in Gloss Black & Lights Tinted.
We sourced new Riviera RV193's alloy wheels & tyres, a honeycomb front grill & Maxton Design body kit greatly enhancing the styling of the car.
We gave the car interior deep cleanse & detail before protecting the Light Grey Leather with GYEON quartz Leather Shield.
All exterior surfaces also sealed with GYEON quartz ceramic coatings including Rims & Glass.
Finally we installed a stage one re-map adding 60bhp & a Ghost Immobiliser giving our customer piece of mind that their car in protected from car theft.