Exterior Colour Change in Rushing Riptide, PPF & Ceramic Coating.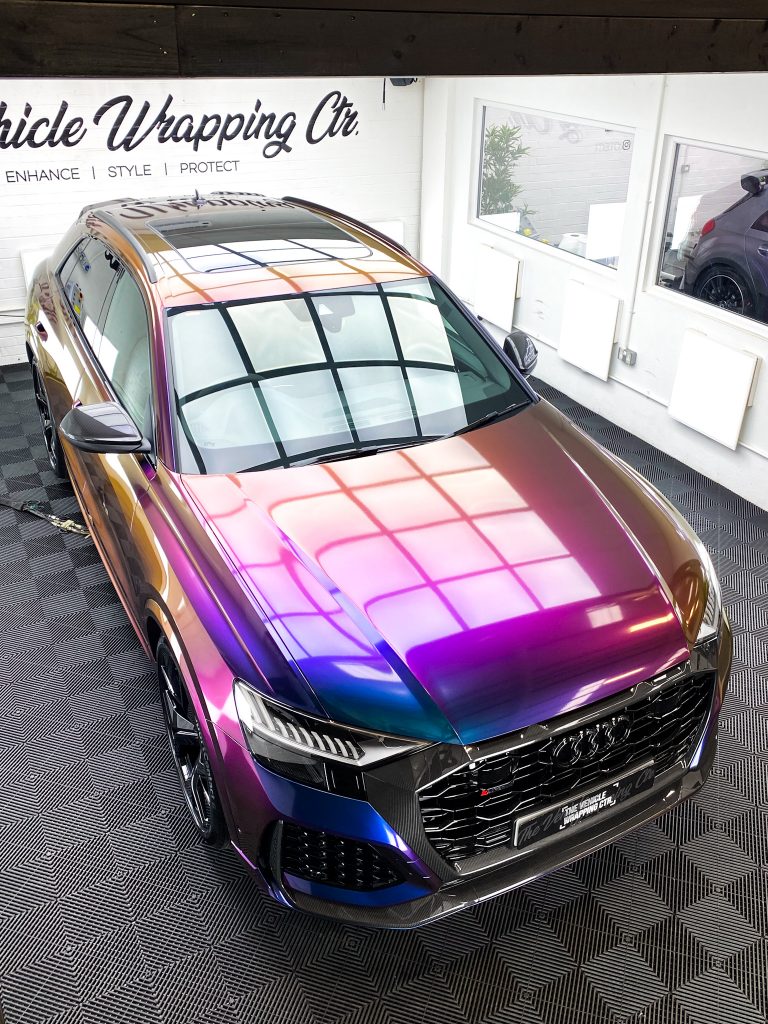 Audi RSQ8 Carbon Edition wrapped in Avery Dennisons Rushing Riptide – ColourFlow, the perfect ciolour choice for this angular sports SUV!
We alos protected all the Carbon Fibre trims woith Gloss Paint Protection Film and sealed the new finish with Gtechniq's Halo Ceramic Coating.