Bespoke Digitally Printed Metallic Van Design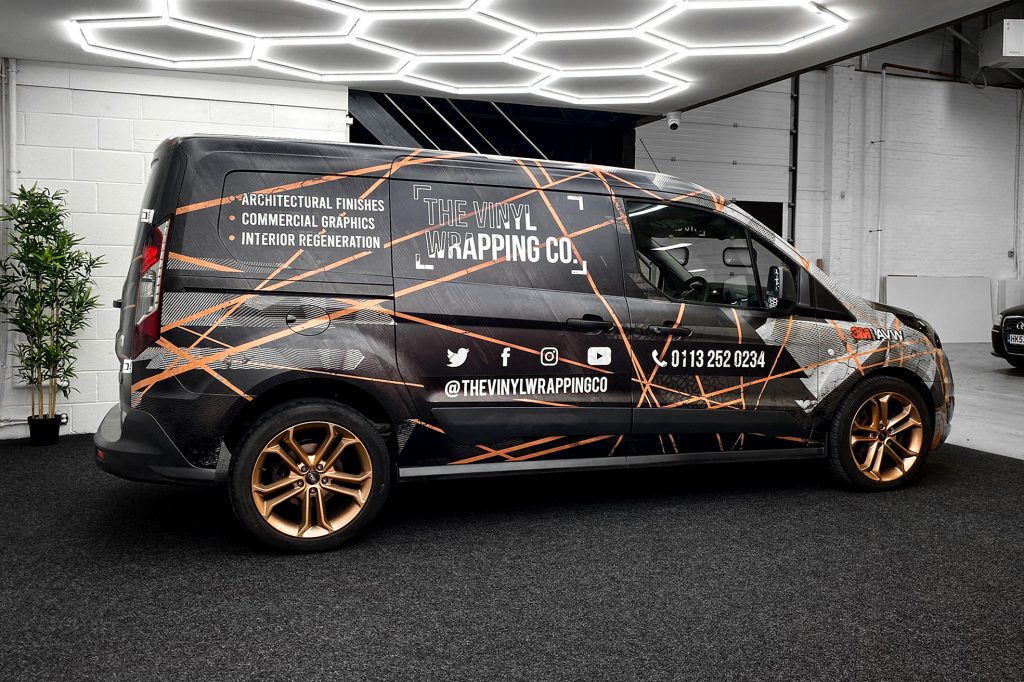 We finally found time to brand wrap our sister company van – The Vinyl Wrapping Co. specialising in architectural vinyl wrapping & commercial graphics.
Another completely bespoke wrap designed in-house & printed on a metallic crystal white base film giving a really nice metallic finish.
This design features layered architectural patterns, distressed textures, pin-striping & of course our all important branding. We finished the look with a satin over-laminate & finished the alloy wheels in a copper colour to match!
Like what you see? Our design team are always hungry to get stuck into any truly bespoke projects you may have. With vast experience in vehicle wrap design we always aim to push the boundaries of what you think possible!