A Full Digitally Printed Wrap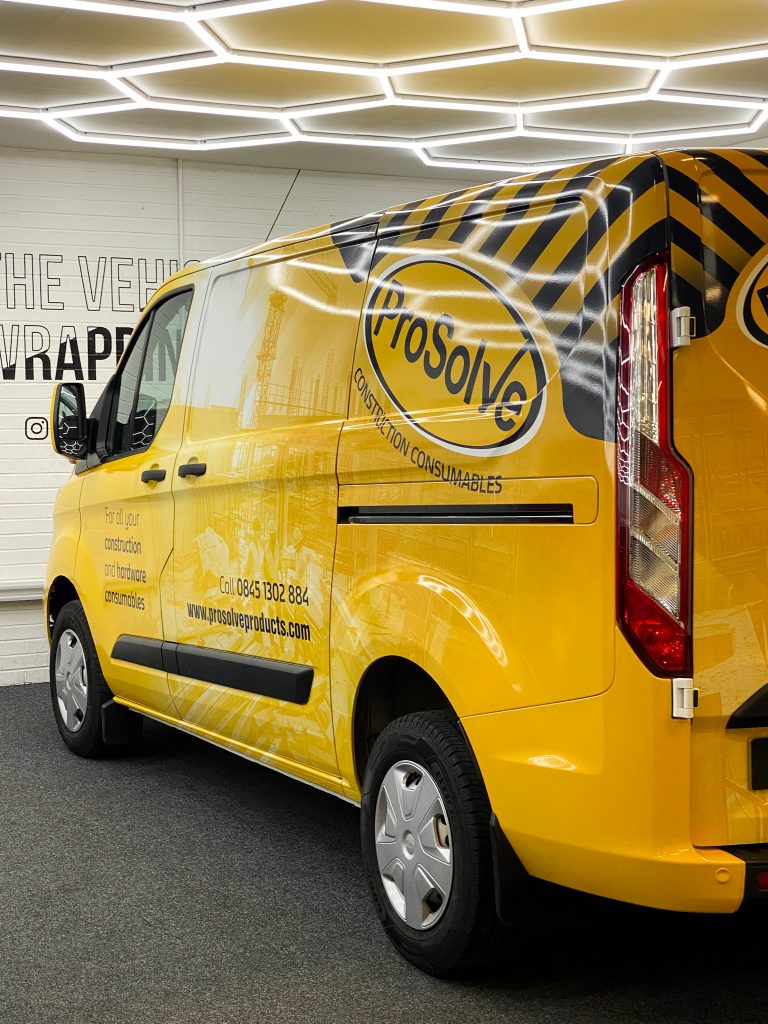 Full digitally printed transit custom wrap for ProSolve Products.

A vibrant wrap in their yellow colour which also features overlaid imagery giving subtle depth within the design.

We specialise in fleet livery & look after a growing number of large fleets. If your looking for a premium service for your vehicles be sure to get in touch.