Digitally Printed Land Rover Defender Wrap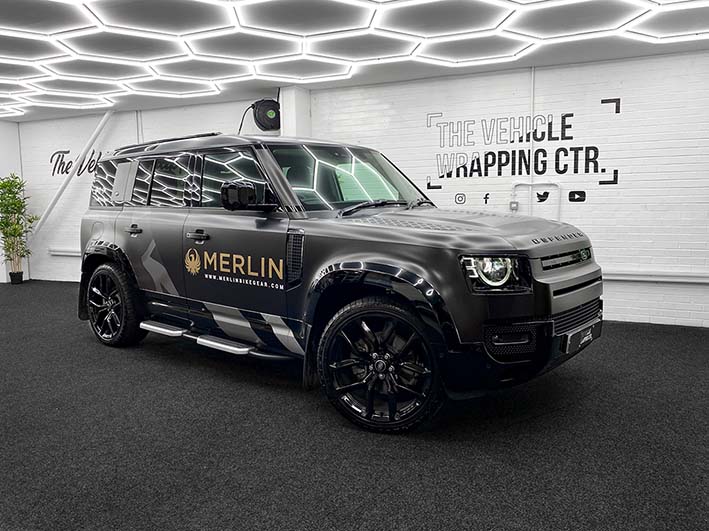 Custom Printed Wrap Design for Merlin Bikes.
Working closely with our client our design team created this matte/satin black wrap designs with subtle design elements & branding.

Finally we finished the package with Gyeon Quartz MOHs ceramic coating, enhancing this finish & aiding with future maintenance.