Bespoke Digitally Printed Metallic Van Design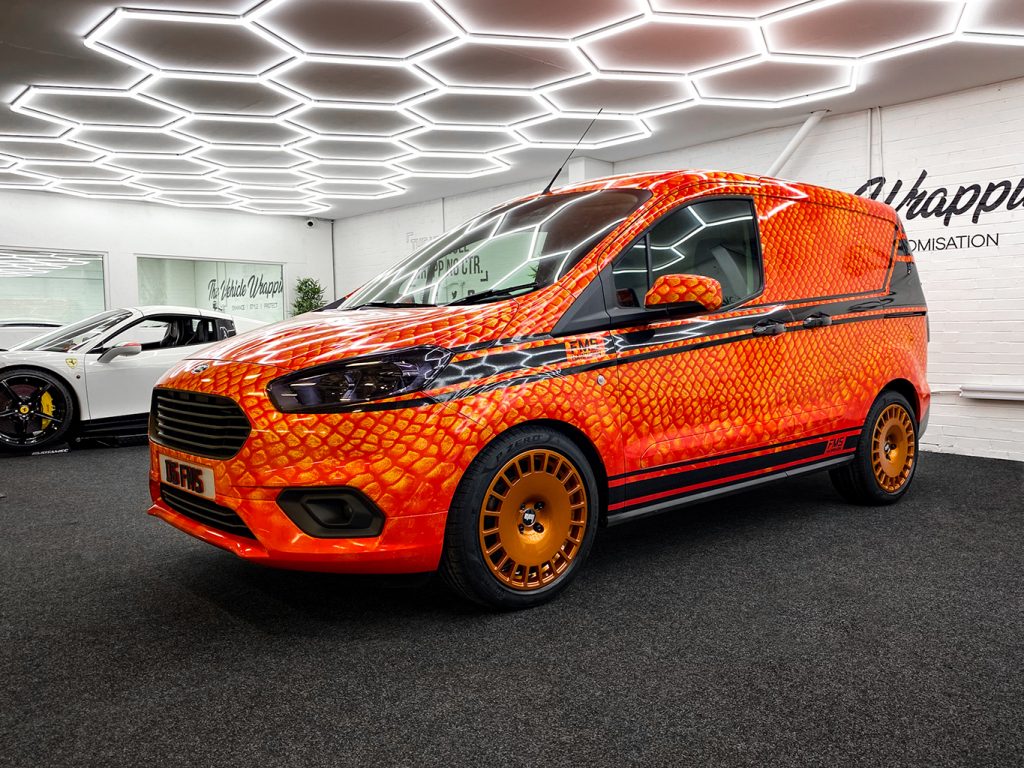 Following the success of our customers one-of-a-kind long wheel-base Ford Transit (if you missed it scroll down on our profile!) they decided to brand their fleet of Ford Courier Vans to match!

This reptile skin design was designed in-house by our creative team with direction from our client – FMS Plastics Europe Ltd!

Created using a metallic base film, brand colours & a lot of test prints! The design also featured a prism effect gloss black for the the details including brand graphics!

As well as the wrap we also added DYNO-Smoke light tints front & rear as well as Gyeon-Quartz DURA-Flex Ceramic Coating offering the best protection for the new finish & ultra hydrophobic properties!

The intention of this vehicle is to turn heads & grab the attention of those it passes, I think this will be hard to miss!

Are you looking to make an impact with your vehicle branding? Our design team are proven experts in creating truly bespoke designs & able to give sound advise as to how your vision is best achieved!