Lorry signwriting is the term commonly used for adding text and graphics to a truck such as a company logo and name, address or telephone number, or any other contact details and marketing images.
At the Vehicle Wrapping Centre we see our fair share of truck signwriting enquiries and we're always happy to help by wrapping commercial vehicles with modern vinyl lorry wraps that look great and last for a long time.
Because they can easily be removed without damaging the original paintwork, vinyl truck wraps are the ideal solution for van signwriting projects as they don't harm the resale value of commercial vehicles.
Here are five more reasons why HGV signwriting and LGV signwriting are a good way to gain a competitive edge over your competitors.
1. Total branding
Vinyl van wraps can be printed with almost any imagery you want, allowing you to add branding to a commercial vehicle from roof to wheels.
For example, we've seen several timber merchants who clad their trucks and vans with a wood grain effect, and Cadbury famously had a fleet of egg-shaped cars painted to look like Creme Eggs.
Distinctive designs stand out in the short term but they also stick in the memory for a long time afterwards, and that's great news for your brand recognition.
2. Make it match
Even if you don't use graphics, a one-colour vinyl van wrap can save you a small fortune on making all of your HGVs and LGVs match.
You can shop for new vehicles without having to worry about their colour or an expensive and time-consuming respray – just vinyl wrap a new truck and it can be any colour you want, usually in 1-3 days.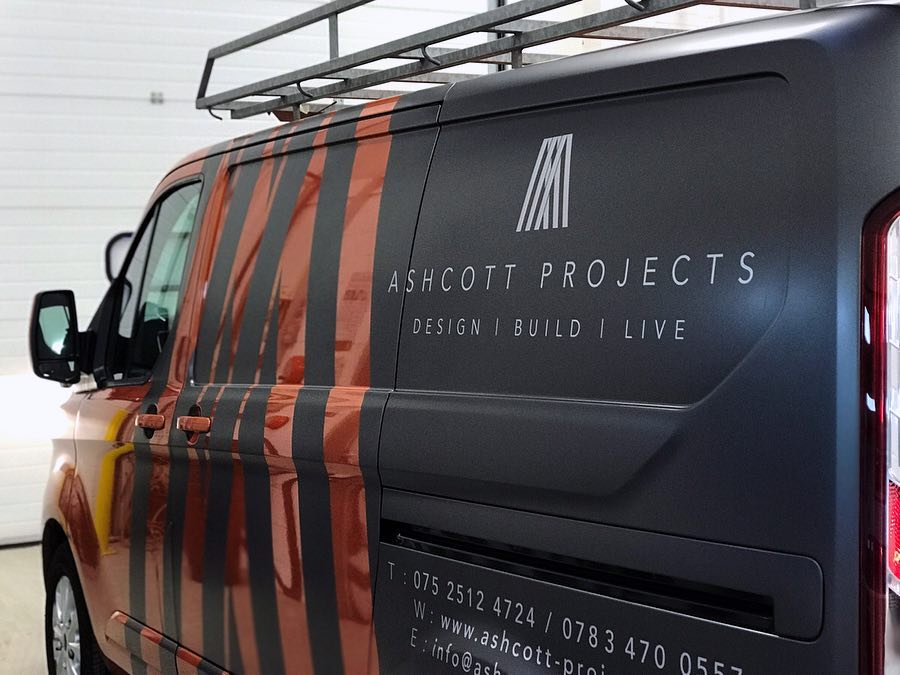 3. Be unique
You don't just have to stand out from your competitors – your trucks can also stand out from one another while still having consistent branding and overall livery.
Both Eddie Stobart and Virgin Media give unique names to their trucks and vans, and spotting new ones or old favourites has become a popular pastime among regular motorists.
Alternatively, give every lorry an identity all of its own, like J Davidson Scrap's fleet of airbrushed trucks which includes designs inspired by Die Hard, Terminator and James Bond.
4. Own your niche
Some vehicles, from LGV vans to HGV lorries, operate in a particular niche sector where a certain kind of paint job can help recognition on the roads.
Examples of this include 'emergency' services like locksmiths and plumbers, and while you shouldn't use a vinyl van wrap to imitate an ambulance or a lorry wrap to look like a fire engine, it's still common to see brightly coloured vehicle wraps used by those working in this kind of industry.
This can even have safety benefits – for example if you work in highways maintenance, tree surgery or any profession where you work at the roadside, bright van livery can help to highlight the fact that there are people at work and make other road traffic aware of your presence.
5. Time to change?
Remember it's easy to remove an old vinyl wrap and replace it with a new one when you want to – much easier than respraying or airbrushing new artwork using paints.
If your current truck signwriting is out of date, for example because of a change in contact details, it might be time for a new van vinyl wrap to make sure the message you're putting out on the roads is updated and on-brand.