2022 Electric car buying guide
Electric cars are becoming more and more mainstream as the UK moves towards a ban on new petrol and diesel cars in 2030 and a ban on exhaust emissions for all new cars and vans in 2035.
Those targets were set in March 2021 following a government consultation – so this is the decade when many British motorists will make the switch over to driving a fully electric car.
But what are the options, and how can you put your personal stamp on a new electric car? Our Electric Car Buying Guide for 2022 has some tips for you not just for this year, but as we move through the rest of this pivotal decade too.
What are the types of electric cars?
There are several main types of electric cars, including battery electric vehicles that run solely on rechargeable batteries, and must be plugged in when they run low on charge.
A number of hybrids also exist. These run on a combination of battery electric power and some size of a traditional internal combustion engine.
Examples include:
Plug-in hybrids, where the combustion engine and battery share the job of powering the vehicle, which can be plugged in to recharge and/or refuelled at a petrol station.
Hybrid electric vehicles, which cannot be plugged in and usually have a smaller battery that acts more like a boost than as a primary power source.
Range-extended electric vehicles, where the combustion engine does not directly run the car, but is only used as a way to recharge the battery.
Hydrogen fuel cell electric vehicles, shortened to FCEV, are an emerging technology too. They use hydrogen instead of petrol or diesel, and emit only water vapour. Refuelling infrastructure is still quite scarce and the cars cost a lot upfront.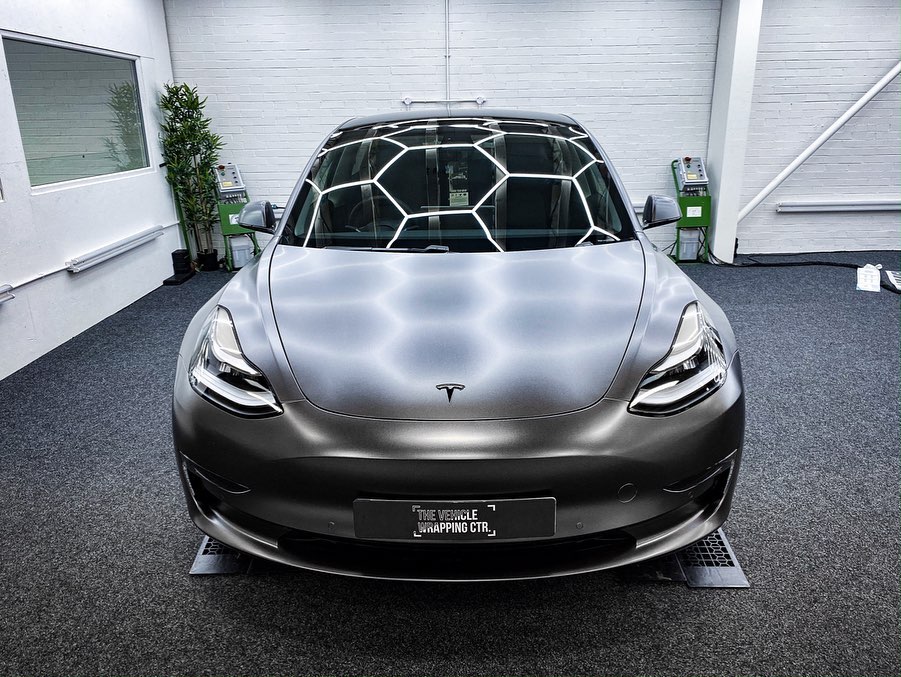 How much does an electric car cost?
Like the traditional car market, there's a budget, mid-range and top-end to the electric car market, as well as a used electric car market.
In general for a new electric car, you can expect to pay in the region of:
About £20,000 and up for a budget vehicle
£40,000 to £60,000 for a mid-range car
£60,000 to over £100,000 for a top-end make and model
Older models and second-hand electric cars will cost less, but with the pace at which the technology under the hood is evolving, it's important to check things like battery capacity, maximum range on a full charge, and maximum recharge speed.
Can you modify an electric car?
In principle there's nothing to stop you from modifying an electric car – other than the engine there's usually not much difference in the build or bodywork.
The Vehicle Wrapping Centre offers several services that can help you personalise your electric car, as well as protecting its fresh-from-the-production-line paintwork.
Electric Car Wrapping
VWC offers vehicle wrapping for electric cars to the same high standards that we deliver on all the vehicles we wrap. Electric car wrapping can add branding to commercial EVs, change the stock bodywork colour to the one you prefer, and protect the original paintwork.
Electric Car Paint Protection
If you just want to protect the paint on your electric car without changing its colour, we can install electric car paint protection film on the entire exterior. This is like a suit of armour for your paintwork, physically shielding it against scuffs, scrapes and light scratches.
Electric Car Window Tinting
Running electrical systems like the air conditioning in your vehicle uses valuable battery power and decreases your maximum range. Electric car window tinting from VWC stays within the legal limits for tinted windows, but can help to keep your interior cooler on sunny days – without draining juice from your battery.
Electric Car Detailing Services
Our electric car detailing services can keep your vehicle's exterior looking brand spanking new. We work carefully around any electrical systems and use suitable car shampoos, waxes and polishes so that whether you have your electric car wrapped or have it sporting its original paintwork, we use the correct cleaning products for the job.
Other Ideas?
We're always open to other ideas on how to modify electric cars. If you've got something specific in mind and want a second opinion on whether it will work, read our Ultimate Guide to Electric Car Maintenance & Modification or give us a call and we'll tell you what we think!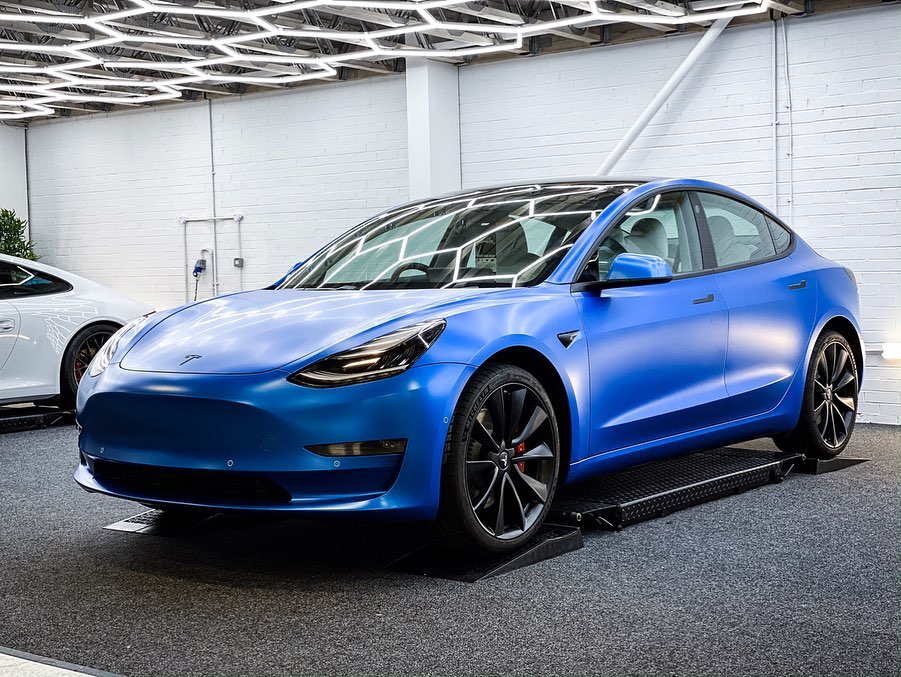 How many electric cars are out there?
The electric car market has developed fast. At the start of the millennium there were very few electric vehicles on the roads. Remember, by 2030 new combustion engine cars and vans are due to be banned, and by 2035 all new cars and vans should be zero-emission.
According to figures compiled by the Department for Transport, that should basically eliminate all-new hybrid vehicles, as well as petrol, diesel and gas-powered cars.
To put this into context, in 2020 there were 1.1 million cars on UK roads that were not running on petrol or diesel – about 3.4% or 1 in 30 passenger cars nationwide.
But of those, less than 200,000 were fully electric BEVs (battery electric vehicles). Most of the other 900,000 were hybrids or plug-in hybrids, with less than 10,000 range-extended electric cars, less than 25,000 running on gas and just 200 FCEVs powered by hydrogen.
That means only 0.6% of UK cars were zero-emission in 2020 – highlighting how far we have to go as a nation between now and 2035.
Of course, the bans scheduled for 2030 and 2035 only affect brand-new production line vehicle sales, but the used car market will catch up in the years (and potentially decades) that follow, until we're all whirring along in our BEVs or hydrogen cars.
Final Thoughts
If you're shopping for a new car, it's time to think electric. The charging infrastructure is basically in place now, the range on a full charge is enough for most journeys and it's getting much faster to recharge too.
With The Vehicle Wrapping Centre's help, you can also personalise your electric car – so if you don't fancy driving an identikit EV with no personality, give us a call and let's put your ideas into action with a full-body electric car wrap that protects the original paintwork too.