The drive home for Christmas is the longest journey many motorists will do over the course of a year, but it also comes at one of the least car-friendly times of year.
Cold, wet weather, snow and icy conditions, and grit on the roads can all combine to put your engine, paintwork and tyres at risk, so make sure you know some of the things you can do to protect your car in winter.
Wax and vehicle wraps
A protective coat of wax will help your paintwork to weather the winter in good condition, or you can have your vehicle wrapped to give it a high-quality colour finish while protecting the original paintwork underneath.
If the vehicle is already wrapped, you should still be able to apply a protective outer wax layer – just make certain to use a wax suitable for vinyl wraps, and potentially a different wax for any paintwork that is still exposed.
Tyre checks
Your tyres are your vehicle's point of contact with the road, so it's essential that they are in good condition and fit for the season.
In the UK it's usually not necessary to fit specialist winter tyres, except for in years when there is heavy snowfall, but make sure your tread has not worn down – if you're going to need to replace them in the next 12 months anyway, it's sensible to do so ahead of the worst weather.
Also check your tyre pressure, as a large drop in temperature can affect the pressure inside your tyres, and they may also need adjusting to offer the correct grip if your car is unusually heavily loaded when driving home for Christmas.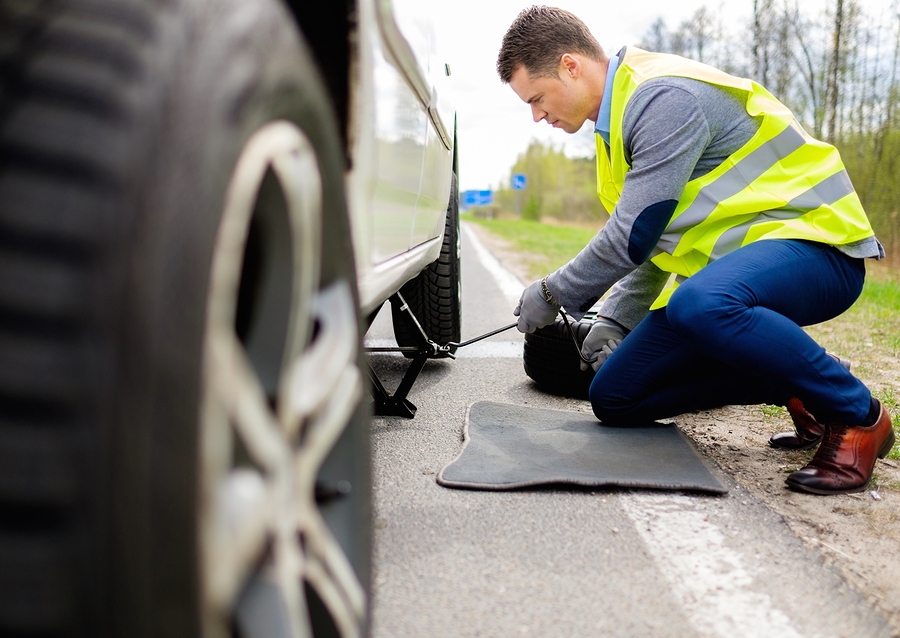 Fluids and antifreeze
Just as colder weather can affect your tyre pressure, it can also alter the viscosity of some of the fluids in your vehicle, as well as putting them at risk of freezing.
Make sure your oil is topped up, and have it changed if necessary; keep your windscreen washers topped up before every journey, as there's likely to be a lot of spray and salt particles kicked up by the cars in front of you; and keep a can of de-icer spray, or at least an ice scraper, in the car at all times.
Engine and battery
It's hard to predict when your engine might refuse to start due to cold weather, but a battery in good health is a step towards successful ignition every time.
For an even more reliable engine, consider investing in thermal insulation for your engine compartment; there are felts and fabrics designed specifically for automotive use that will act as a snug blanket for your engine in its cold metal bed.
Never leave it to warm up
Always stay with your vehicle while it is defrosting – never leave it unattended with the engine running or the doors unlocked.
It might sound obvious, but every year 'frosting' incidents see unattended cars simply driven away by thieves up and down the country.
Don't become one of those statistics for the sake of sitting in your car for a few minutes while it warms up, and protecting the entire vehicle against the risk of a theft you probably wouldn't be insured for.