We all know Bentley as one of Britain's most prestigious automotive brands, but what lies beneath its stately exterior? Here are five of the best little-known facts about Bentley to add to your pub quiz trivia.
1. To die for?
The first Bentley engine was fired up in September 1919 in a mews near Baker Street, London. Soon after, a nurse arrived to complain that her patient, a dying man, had been disturbed by the noise.
So the story goes, one Bentley employee present responded: "A happy sound to die to – the exhaust roar of the first three-litre Bentley engine."
The story featured in Walter Owen Bentley's autobiography – the founder of Bentley who was commonly known simply as WO – so although it may be embellished, it's likely that it's true to some extent.
2. Built by hand
Bentleys are built by hand – literally. Even the leather is hand-cut and hand-stitched on to the steering wheels, with the prongs of an old dinner fork used to get the stitches evenly spaced apart.
A steering wheel takes five hours to stitch. Seat upholstery takes over a day of solid work per vehicle.
And the complete interior stitching on a Bentley Mulsanne requires 136 hours of workmanship, with each craftsman's initials hallmarked on to the reverse of each panel of leather used.

3. Materials through the ages
You might imagine Bentleys to be quite old-fashioned – leather seats, wood veneers, and so on – but that is not the case. Although you can opt for a classic trim, there are some much more modern alternatives too.
Some of the options include carbon fibre, turned aluminium for a classic racing car feel, or even thin veneers of stone, cut by laser to give the natural visual effect while adding hardly any extra weight to the car.
4. Paperweight design
The aluminium mentioned above was crucial to some of WO's early racecar successes, after he saw an aluminium paperweight and was inspired by how lightweight the metal was compared with cast iron and steel.
He later developed a strong aluminium alloy containing 12% copper, which made the pistons in his early racecars much lighter and was also used in British World War One fighter aircraft – a secret advantage that earned WO an MBE in January 1919, before on July 10th of that same year he officially opened Bentley Motors for business.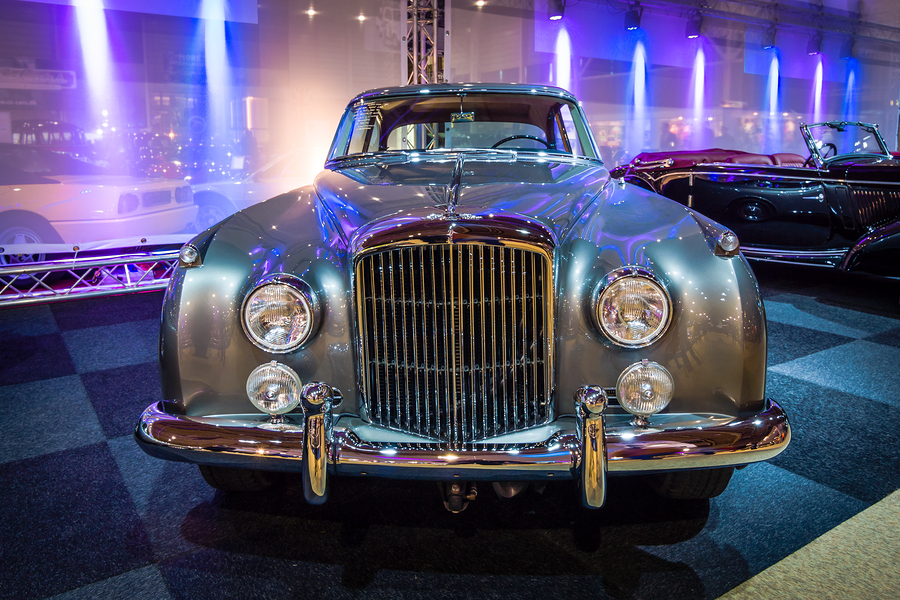 5. A feat of endurance
Entering the Le Mans 24 Hours race is ambitious in itself, but for the inaugural event in 1923, John Duff and co-driver Frank Clement drove their support team and all the spare parts they could fit from England to Le Mans in the same three-litre Bentley they then entered into the race – the only English car to compete against a field of two Belgian cars and the remainder from France.
The Bentley suffered a smashed headlight that made overnight driving more dangerous, and this was followed by a punctured fuel tank – which was patched up using a cork before Duff set a new lap record.
He had lost several hours during the repairs, but was able to log a final total of 112 laps, tying for fourth place behind three French teams who racked up 120, 124 and 128 laps over the 24-hour race.
WO was not behind this first attempt, but having seen the results, he was inspired to support Duff the following year, when he and Clement won with a total of 120 laps.
Bentley entries would win four more times starting in the late 1920s, going unbeaten from 1927 through to 1930 including a hat trick of wins for Woolf Barnato in 1928-30.