Vehicle Wrapping St Helens.
We offer completely hassle free vehicle transportation services, which means we can collection your vehicle from you home or work address in either an enclosed trailer, if you you want to keep the milage down, or your vehicle can be driven and we can leave you with our courtesy vehicle. Your vehicle can then be wrapped or customised at our facility and then return it to you.
Our vehicle wrapping services for the St Helens area are: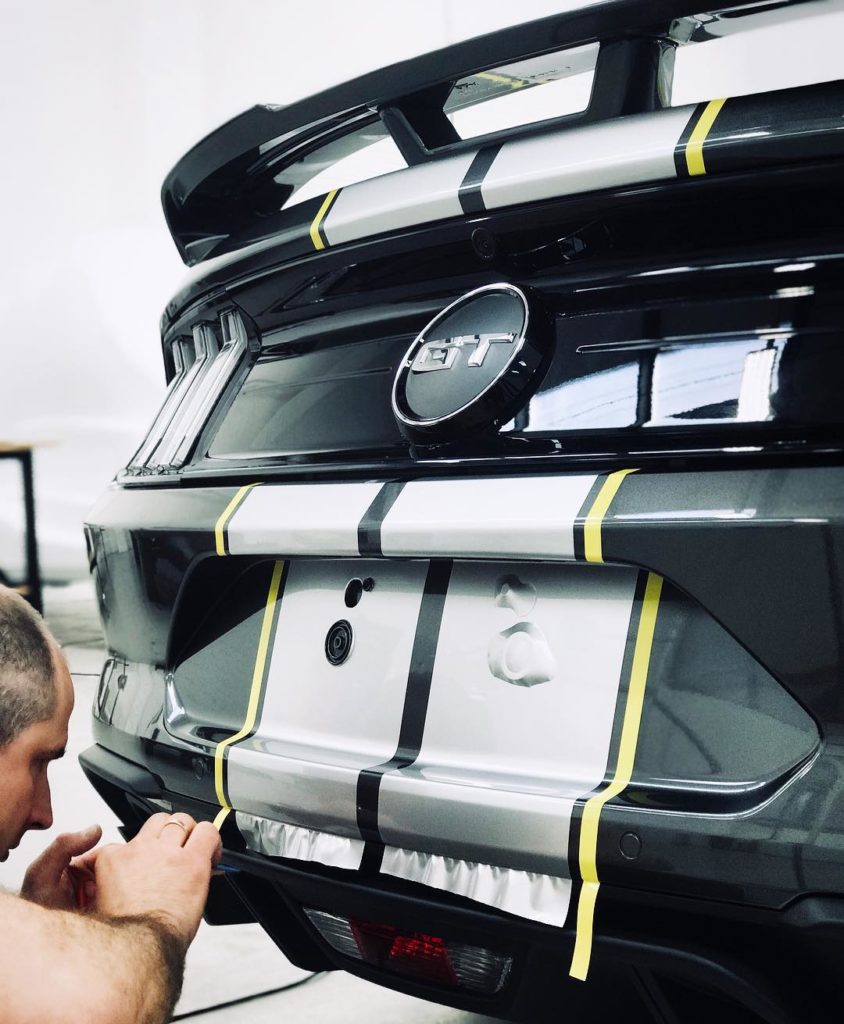 St Helens is associated with several of its near neighbours – for some, its Merseyside location immediately leads to thoughts of Liverpool, while others link it with Wigan.
In fact it is not immediately close to any of its neighbours, but occupies its own space between the East Lancs and the M62, with a population of nearly 200,000 people in its metropolitan area.
St Helens' history is not as far-reaching as some of its neighbouring towns and cities, and the first recorded use of its name is only from 1552, taking its derivation from the location of a chapel dedicated to St Elyn.
However, its crossroads position between Liverpool and Manchester, Warrington to the south and Wigan to the north, all helped to establish it as an important waypost on the roads between those and other communities, with the Industrial Revolution bringing demand for St Helens glass and coal with it in the 18th century.
LANDMARKS OF ST HELENS.
There are several historic landmarks that survive in St Helens, either wholly or largely intact, including several listed properties.
The Beecham Clock Tower, found on the St Helens College campus, is one of these, and was originally part of the headquarters of the pharmaceutical firm of the same name.
The Town Hall was built in 1876 and still stands, apart from its clock tower that was destroyed by fire in 1913, and the building is joined by the Gamble Institute, which was constructed 20 years later and is now the town's library.
ST HELENS' TRAMS AND TROLLEYBUSES.
The St Helens Tramway Network opened in 1880, with horse-drawn carriages soon replaced by steam-powered ones in 1890 and electric vehicles in 1899 – a sign of the rapid pace of development of the era.
Later, the trams were replaced completely by a trolleybus network, with a fleet of up to 66 vehicles in operation. When this closed, most of the fleet was sold off to other systems still in operation, but one St Helens trolleybus survives at the Trolleybus Museum, located in Sandtoft in South Yorkshire.
Although the local glass industry has declined, St Helens remains the UK's sole producer of flat glass with over a thousand people working in the profession – a tradition dating back to 1826.
Billinge Hill is located close to the town centre, and is the highest point in Merseyside, offering the unusual opportunity to look out on a clear day and see both Manchester and Liverpool, as well as Warrington, Wigan and Bolton on the horizon.