Vehicle security is essential if you want to keep your pride and joy safe from prying eyes and wandering hands. Figures from Statista show that in 2013-14 there were just over 70,000 vehicle thefts in England and Wales. Cuts to police funding led to a steep rise in vehicle crime over the following five years, peaking at 114,660 thefts in 2018-19.
Despite this much higher risk to vehicles security products are still not installed as standard on many UK road vehicles. We would like to put this right. At The Vehicle Wrapping Centre in Leeds we provide a range of vehicle security products including immobilisers and tracking systems, which we can install into your vehicle to help make car theft a thing of the past.
Why is vehicle security important?
Vehicle security is not just about protecting your car, van or truck. It's also about protecting your finances. ONS figures show that in 2020, the average incident of vehicle crime led to damage costing over £350 to repair. In 2% of incidents, one in 50 crimes committed against vehicles, the cost of damage was over £5,000.
So there's a clear financial case why to invest in security for vehicles, whether it's your household runabout, a collector's car, a work truck, van or HGV, or a fleet of company cars. The good news is that by shelling out for the best car security products, you can add value to your vehicle on the resale market and may even get cheaper car insurance premiums.
Can additional security help me get cheaper car insurance?
When it comes to how to get cheap car insurance UK drivers should not overlook vehicle security. Most insurers will welcome any measures you take to make it harder for anyone to steal your wheels, or to cause any insurable losses to it due to malicious damage, theft of goods from inside the car, or attempted forced entry.
For cheaper car insurance on all kinds of vehicles security products are a good starting point. They provide real-world protection for your vehicle, while giving you something physical that you can show to your car insurer when trying to negotiate a lower renewal price or a discount on your existing premium.
And if you need to spread the cost of installing vehicle security devices, The Vehicle Wrapping Centre can help with that too. We partner with Ideal 4 Finance to provide tailored payment plans for all our services. Just contact us first to get a quote, and then you can apply online for as much or as little as you want to borrow.
What vehicle security products are available?
We install a variety of vehicle security devices at The Vehicle Wrapping Centre in Leeds. You can see our coverage areas here, but as long as you can get your vehicle to us, we can work on it. So what vehicle security products are available at The VWC Leeds Centre?
Immobilisers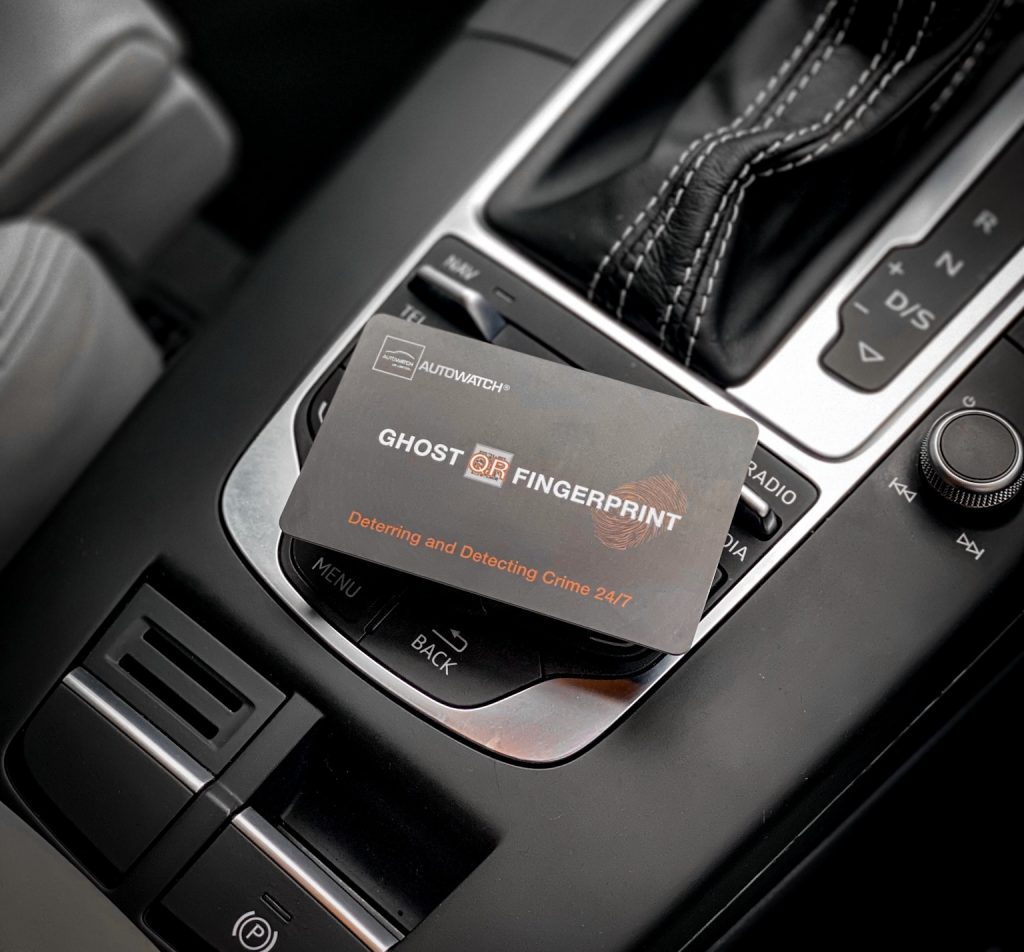 Immobilisers stop your vehicle from moving when an unauthorised individual tries to drive it away. At The Vehicle Wrapping Centre we fit the Autowatch Ghost-II CANbus Immobiliser, a TASSA-verified immobiliser system that offers comprehensive protection for your vehicle.
The Autowatch Ghost-II CANbus Immobiliser has the following features:
Immobilisation via the vehicle's ECU
Disarmed via dash/steering wheel button sequence
Disarm sequence can be changed by user
Mobile app enables quick disarm via up to two phones
Service/valet mode to protect disarm sequence
Unique secure emergency code if disarm sequence is forgotten
Uses on-board CAN data network
No radio frequency signals transmitted
All of this combines to give you unparalleled protection for your vehicle against theft and other common car crimes:
Engine start blocking prevents unauthorised drivers
Prevents ECU swapping and key cloning
Chassis QR codes enable high-value car parts to be traced
Money-back guarantee if your vehicle is stolen with Ghost-II installed
We believe strongly in the value of technological security solutions for your car, van or truck, and Ghost-II has a lot to offer. If you're booking your vehicle into The Vehicle Wrapping Centre for a makeover or you're just keen to increase your security and reduce your insurance premiums, contact us today to ask about Ghost-II.
Tracking products
How safe is your car while it's parked up? We all dread the day we arrive back to an empty space at the kerb, but tracking products mean you can find out where your car went, increasing the likelihood that the police will be able to recover it for you. Ideally you don't want your car to be stolen at all, but this is one of the best (and only) ways to improve your odds of getting it back once it's taken.
Car alarms
The persistent piercing wail of a car alarm serves several purposes. First of all it acts as a shock tactic to deter would-be thieves from interfering any further with your vehicle. Next, it reduces the risk of them driving away, as it's impossible to drive a car with its alarm blaring, without arousing suspicion. Finally, it acts as a signal to yourself or anyone in the area that your vehicle is at risk, and modern car alarms can alert you via your mobile phone and/or call the police automatically too.
Steering locks
Vehicle security locks are one of the oldest ways to prevent a car from being stolen, by creating a mechanical barrier to turning the steering wheel. Steering wheel locks, also known as 'crook locks', are easily visible from outside the vehicle, acting as an instant deterrent to anyone who might have ambitions of driving it away without permission.
Are there any other security precautions I can take to protect my vehicle?
Vehicle security devices offer a technological solution to car crime, but there are some simple everyday habits you can adopt to help protect your vehicle too. Here are some of our best car security tips to reduce your risk of becoming a car crime statistic.
Focus on where you park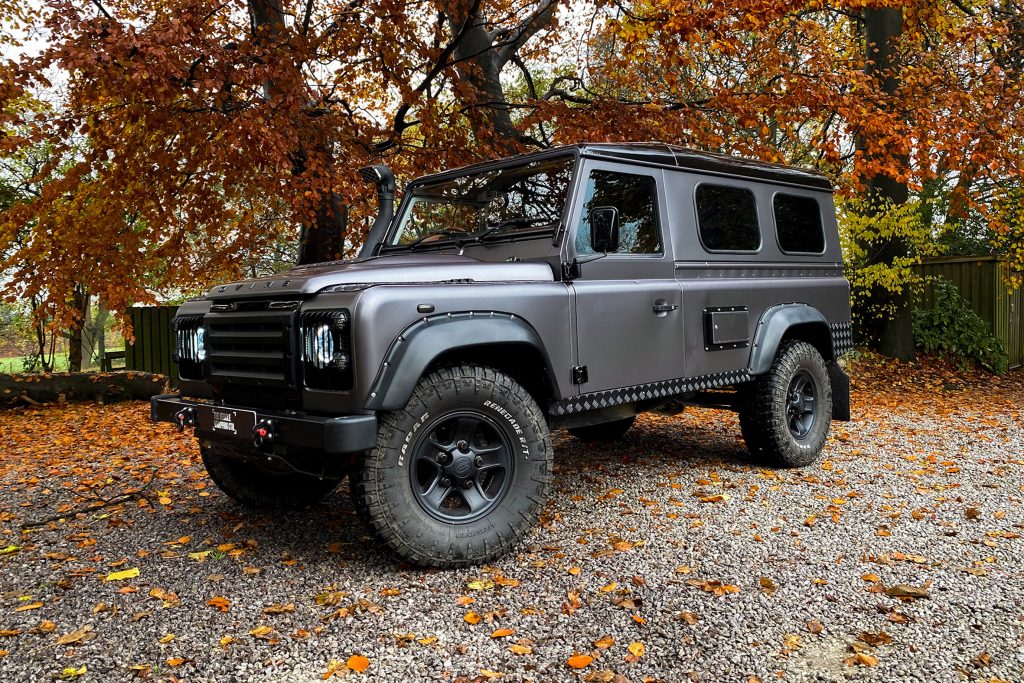 After parking up and before you walk away from your vehicle, ask yourself one crucial question: How safe is your car? If you're in a familiar area, you might know the answer to that question. In less familiar locations, you may have to rely on gut instinct or a quick assessment of your surroundings.
In general your vehicle will be safer if:
It's parked on your own driveway, in a garage or in a gated car park
It's parked in a well-lit area, especially in a residential area
It's parked on a busy road with people and vehicles passing by
Ask yourself if you would feel safe sitting for several hours on the kerb where your car is parked. If you'd feel too exposed and vulnerable, leaving your vehicle there could be putting it at the same risk. Of course you have to park somewhere, but do your best to avoid the obvious danger zones and you'll go a long way towards keeping your car safe.
Hide your valuables
This should go without saying, but hide your valuables every time you leave your vehicle parked in public. If you must leave items in the car, put them out of sight. Most modern vehicles have cubby holes in some surprising places, so you can stash your valuables away where they're not only out of sight, but also unlikely to be found if anyone gains entry to your car.
Marking or etching your vehicle
Marking or etching your vehicle's chassis and high-value components can help to reduce the risk of them being stolen, or increase your chances of recovering them. The Autowatch Ghost-II CANbus Immobiliser includes QR code marking for various parts of the vehicle so they can be traced if required.
It's particularly worth marking the catalytic converter, as these are high-value and quite easy to steal without gaining entry to the vehicle's interior cabin. Make sure you add a visible notice to let thieves know your car has been marked in this way, as this should act as a deterrent.
Keep your keys safe
Car keys are vulnerable in several different ways. If your vehicle has keyless entry, where you only have to walk up with your key in your pocket, it's at greater risk of theft. Ask the manufacturer about any software updates that can help prevent unauthorised entry, and keep your key in a Faraday pouch at night. This blocks the keyless signal so would-be thieves cannot amplify it from outside your home and use it to unlock your car.
Ordinary keys (including push-button central locking fobs) are less of a risk, but keep them out of sight at night, and well away from your letterbox or any open windows. Never, ever leave your keys in your vehicle, e.g. when de-icing it on a cold winter morning, or when paying for petrol – if it's stolen with the keys in the ignition, you might not be insured.
Final thoughts
In a perfect world, every vehicle would come with the above car security products as standard. Then again, in a perfect world, nobody would try to steal your car. All you can do is do your best to keep it safe – and that's where The Vehicle Wrapping Centre is here to help.
Whether it's an Autowatch Ghost-II CANbus Immobiliser or one of our other vehicle security products, a question about our Ideal 4 Finance payment plans on security upgrades, or you'd just like to check our coverage areas, please contact The Vehicle Wrapping Centre in Leeds and we'll be happy to answer your enquiry.